I hope everyone had a lovely Thanksgiving yesterday! We were lucky enough to be treated to a killer dinner by Dave's grandma and family, and have another Thanksgiving feast planned with my side of the family on Sunday. While I wish I could still say I was still full from dinner, I'd be lying because I definitely came home and had a snack last night. Oops.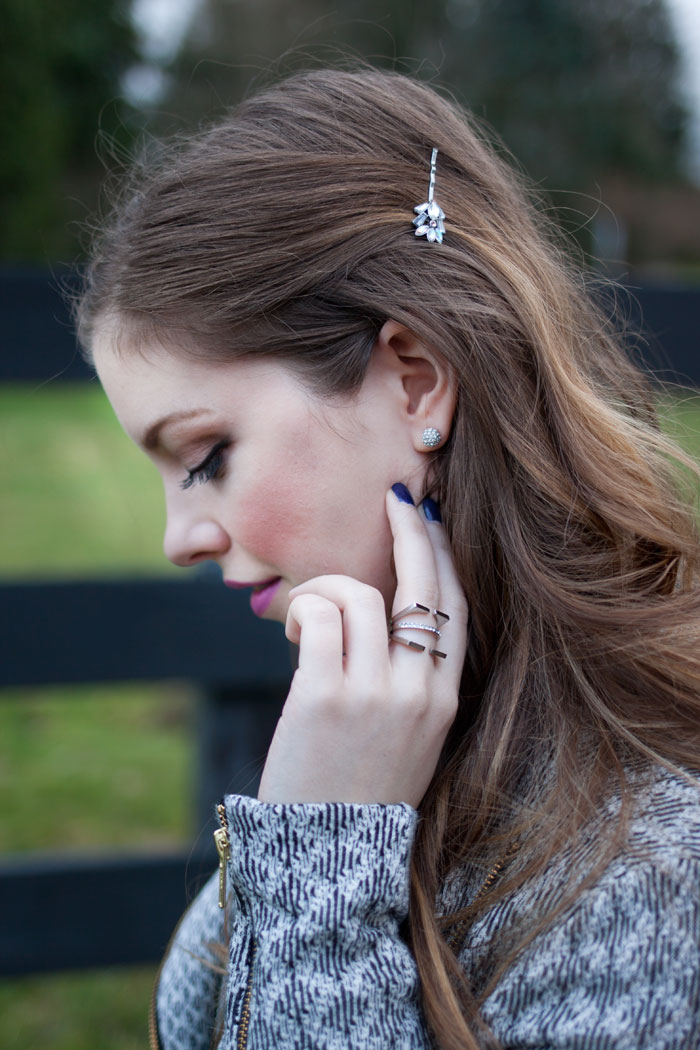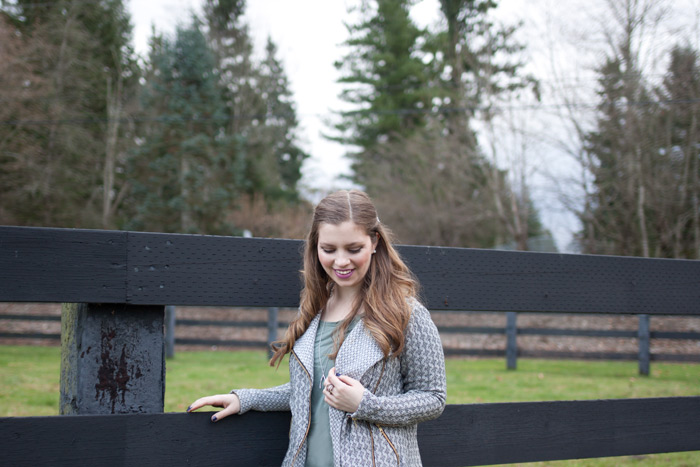 Anyways, in between all of your Black Friday shopping and Cyber Monday planning, I thought I'd bring you an outfit which I actually wore yesterday. My goal of dressing for the holiday was comfort… and a way to hide the food baby. I mean, let's be real, it happens. It sucks, so might as well dress for it.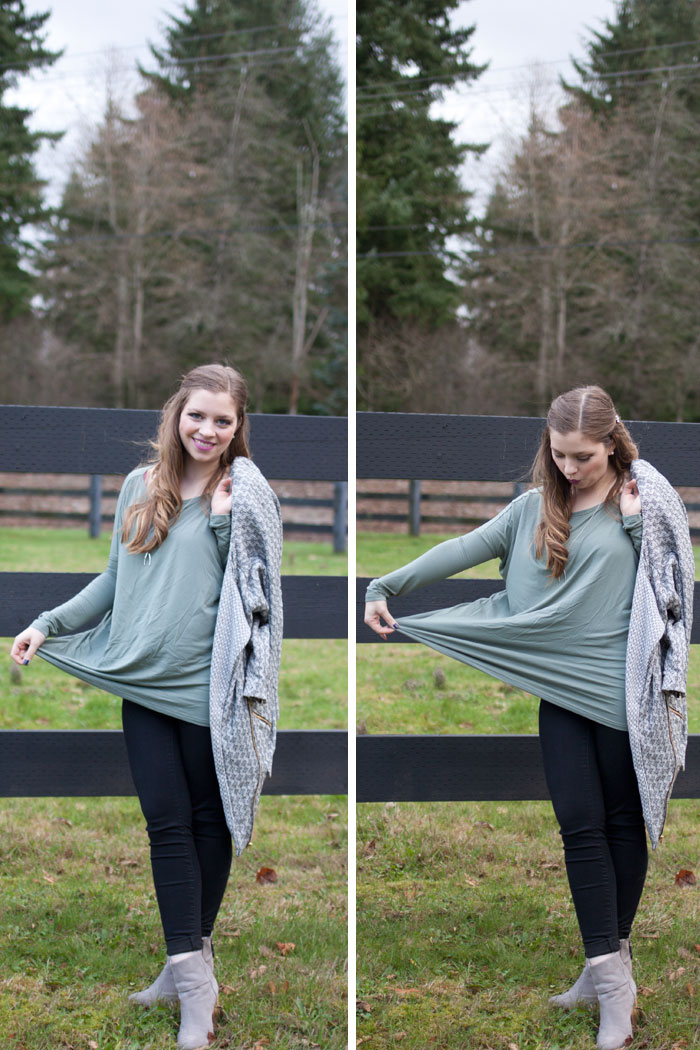 See, I told you comfy dressing is the key! This top is big enough to hide a food baby plus some. ;)
While the rest of my outfit may be on the casual side, I figured I might as well kick it up with a little bling bling! When Alysia reached out to me to review a few pieces from Chloe and Isabel, I thought the timing was perfect. With so many holiday parties coming up, I knew the hair pins and earrings would go perfectly with so many outfits. Not to mention, I was really impressed with the quality of both pieces. The hair pins have really strong pins that don't feel like they'd ever snap, and hold hair in place all day. The weight of the earrings was also impressive (in a good way, not in a make my earlobe fall off kind of way!), and I really love the custom branded backs.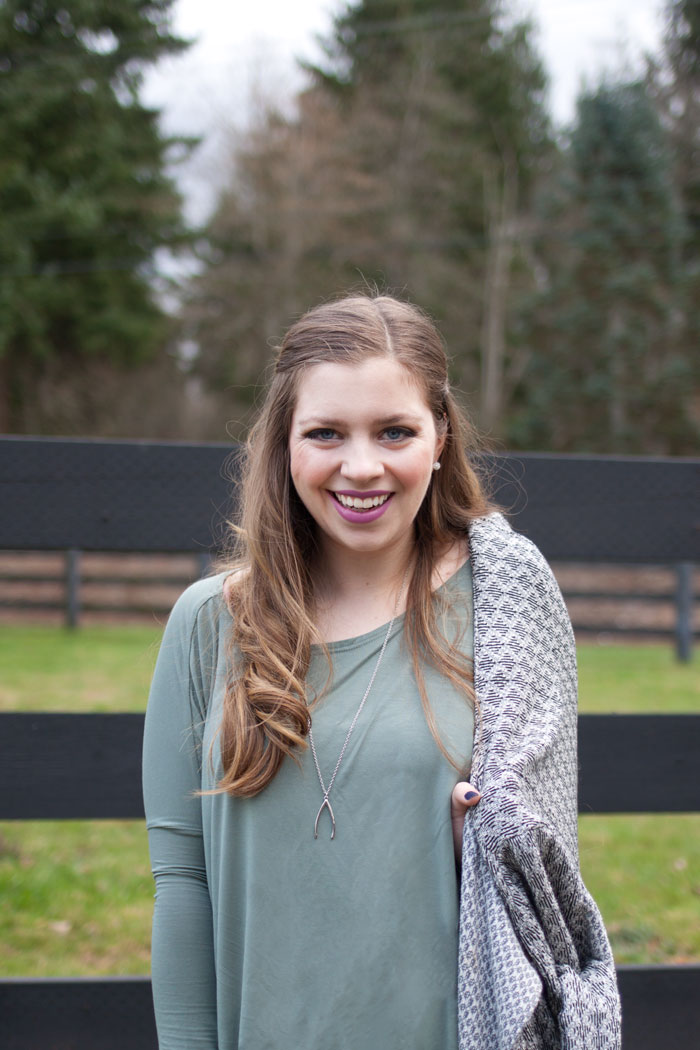 What I'm Wearing:
Jacket: Lucky Brand (last worn here)
Top: Sosie
Jeans: LC Lauren Conrad
Boots: Rag & Bone
Necklace: Forever 21 (similar)
Earrings: Pave Ball Studs, c/o Chloe + Isabel by Alysia
Hair Pins: Celestial Frost Pin Duo, c/o Chloe + Isabel by Alysia
Ring:  Wanderlust + Co. via Rocksbox
What's your favorite way to dress up for the holidays?