February was my birthday month, and I don't know about you, but I'm all about treating myself throughout the month of my birth. It's probably just my inner shopaholic speaking, but I still think it's important to give a little self-love every once in a while. My personal love languages are gifts and acts of service, so it's only natural that I take to shopping for myself as true self-love. ;)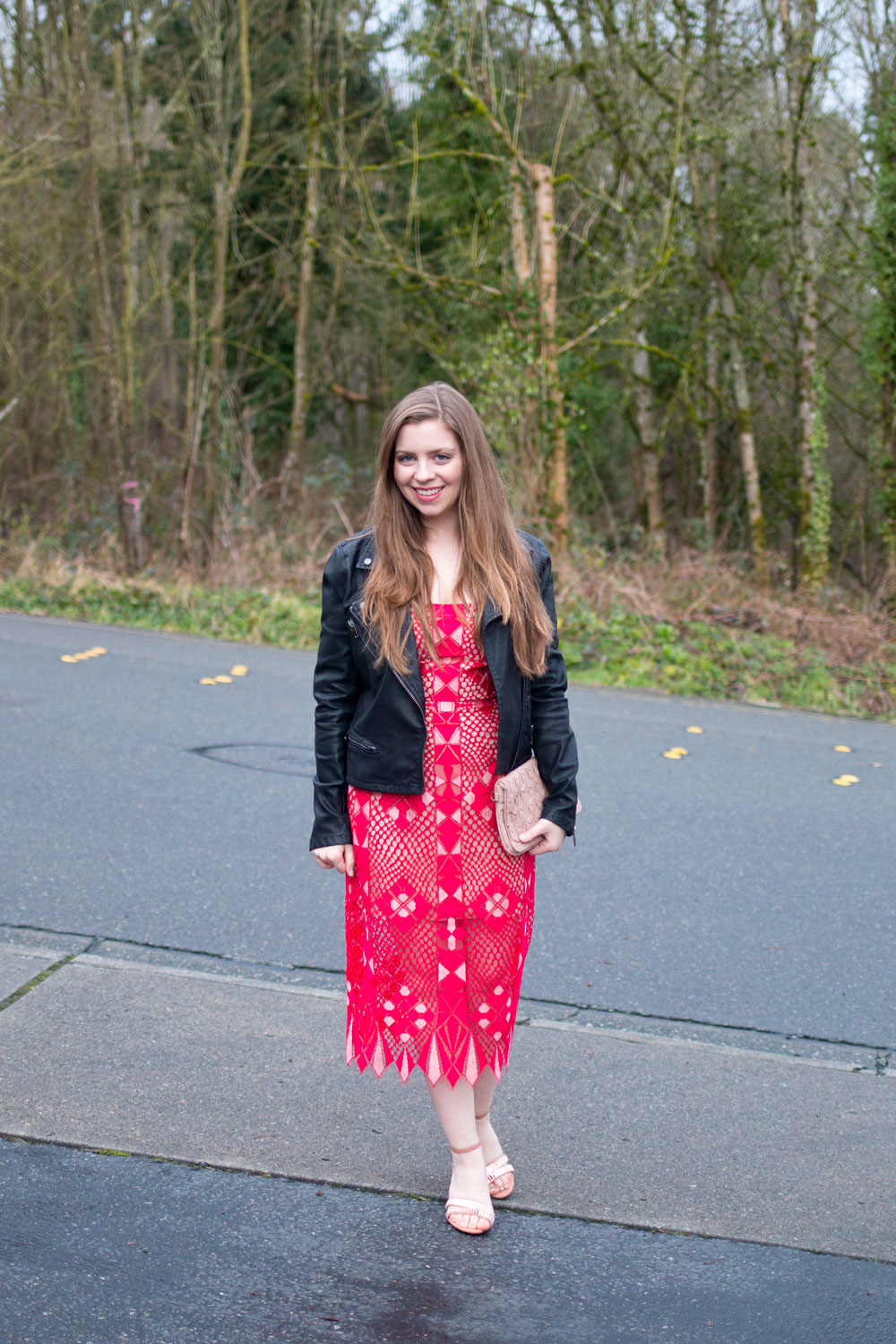 What I'm Wearing
Jackets: BlankNYC Moto Jacket (last worn here)
Dress: BCBG Max Azria Alesha Dress
Shoes: Schutz Shoes c/o ThredUp (similar style from Schutz Shoes)
Clutch: Forever 21 (similar)
With that said, my very kind and generous boyfriend decided to gift me a dress and whatever accessory I wanted for a special date night outfit for my birthday. He knows how picky I am, so he gave me a budget and my mom, and I spent the Saturday before my birthday shopping. It was fun to go to the mall and try on dresses… something I really only do for special occasions like weddings or last-minute events. Because I'm much more of an online shopping kind of girl, I had already scoped out several dresses I liked and tried to find them in stores.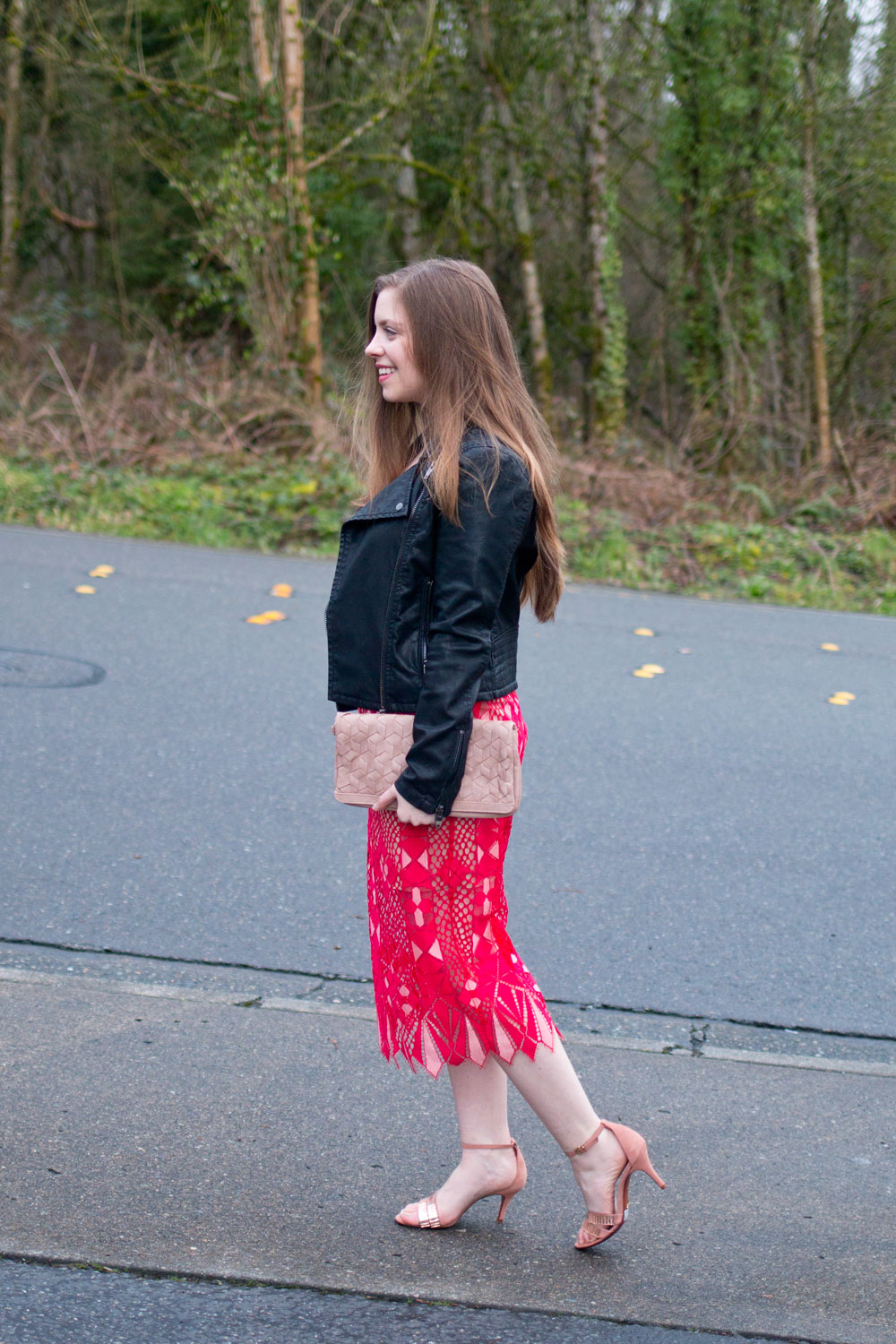 The thing about malls is that it's almost always impossible to find 1. the exact garment, 2. in the right color, and 3. in your size. Lucky for me, a dress I had seen while window shopping online ended up fitting the criteria above and was my winner. While it wasn't inexpensive, it's one of those dresses that I don't mind just staring at and saying "oooh, pretty." I mean, red lace? Yes, please. Plus now that just means I need to encourage more nights out so I can restyle this and wear it again and again.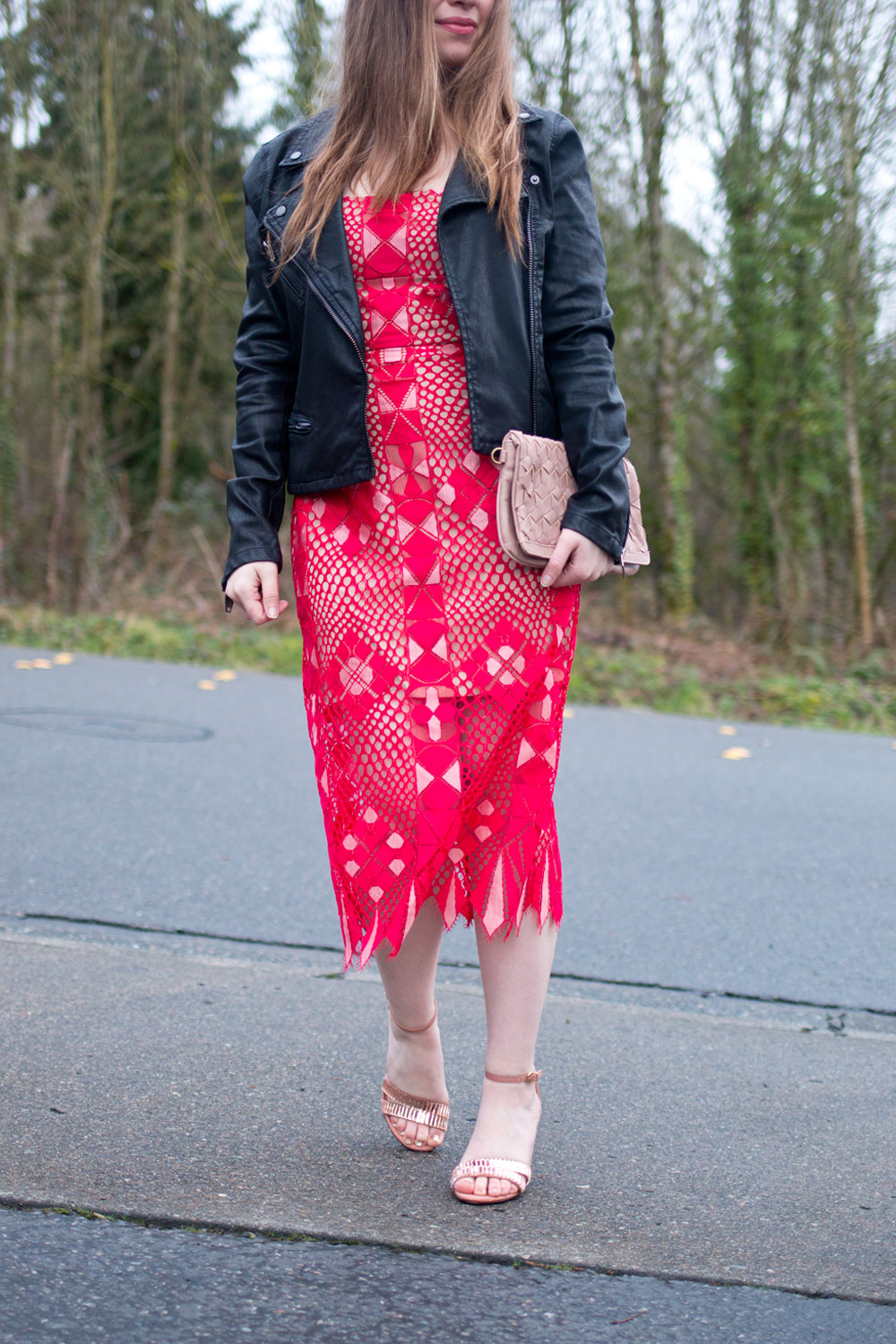 My other pick was, ironically, also red. It's the Rebecca Minkoff Regan Cross Body you're probably sick of seeing in every outfit and Instagram photo, but I just love it. It's a perfect size and it's the perfect pop of color in my recent bland color palette of blacks, grays, and whites.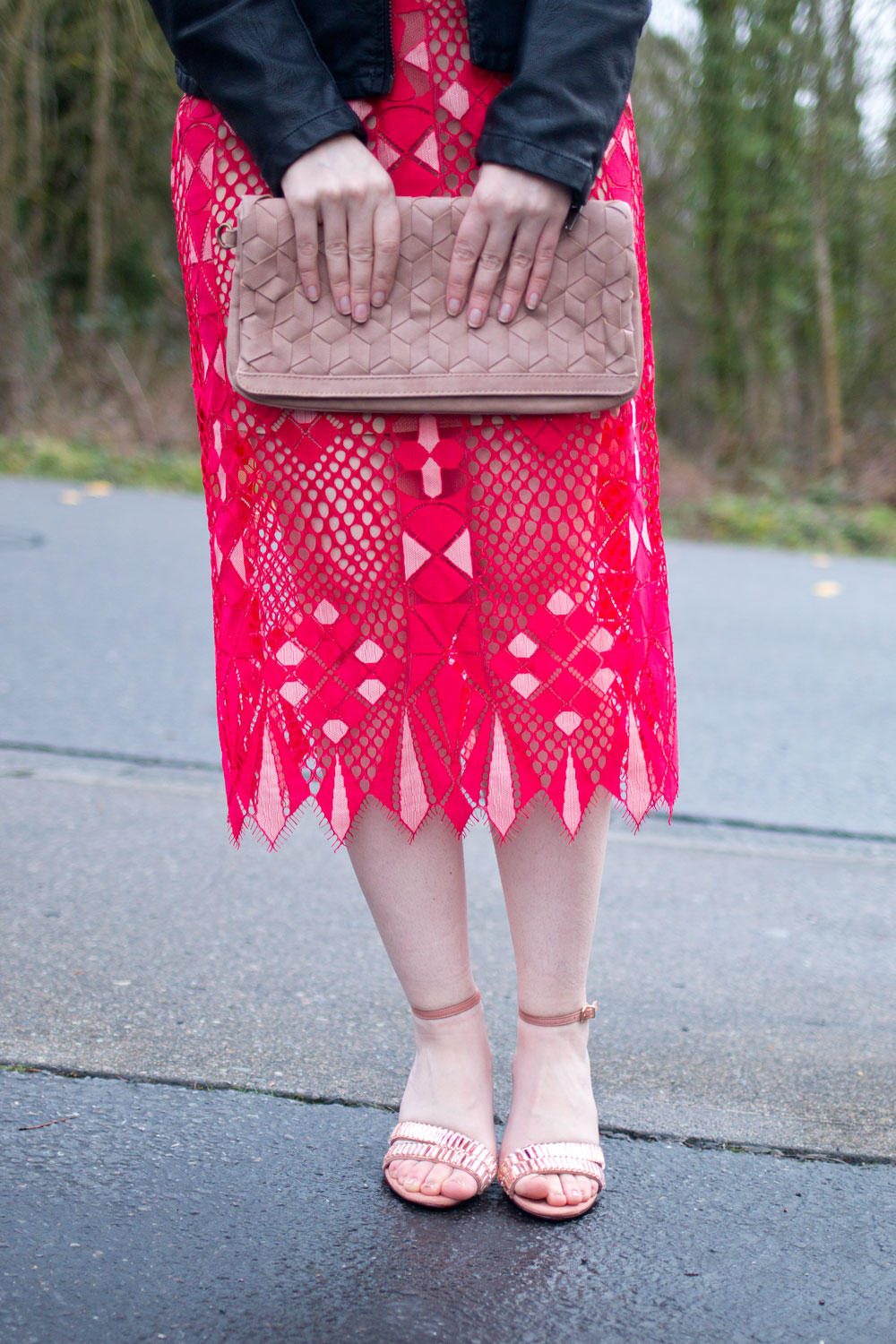 I'm a true handbag addict, and can't help but want nearly everything in Rebecca Minkoff's spring collection. The crossbody also comes in this beautiful blue shade, and has a bigger sister, the Regan Satchel, which is equally as gorgeous. If you're in the market for a splurge, it's worth noting that Shopbop's Spring Sale began today and runs through this Saturday, 3/5. When you spend $250, you'll receive 15% off, spend $500 and receive 20% off, and spend $1000 to receive 25% off your entire purchase (full details & exclusions here.) Enter code BIGEVENT16 at checkout. :)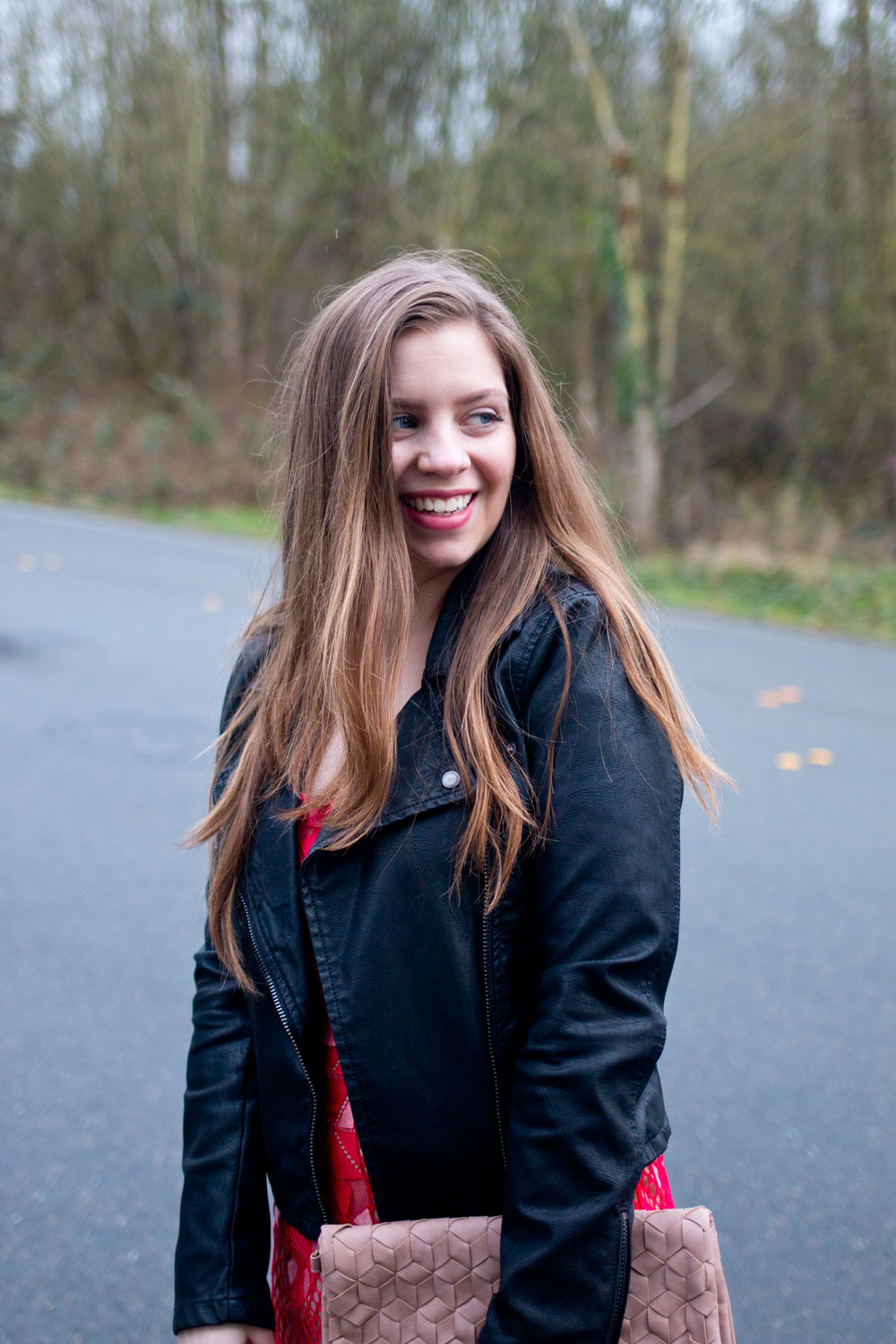 I'm planning on shopping the Shopbop Spring Sale for another dress, as this is another year of occasions including a fun local creative summit this month that I still need a dress for! I'm loving this white lace number (less than $100!), this pretty floral wrap dress (under $150), and this (under $200.) I'd love to hear your thoughts and if you're planning on picking anything up, let me know in the comments what you've been eyeing!