Happy Spring! I can't believe that it is officially here. It seems like this year has already been going by incredibly fast, but I'd be lying if I said that I wasn't ready for some better weather. As a blogger, my life revolves a lot around the weather. I mean, I live in Seattle. It rains a lot here, and it's caused me a fair amount of grief when it comes to shooting outfit photos, and sometimes even indoor photos have to be scrapped if I'm relying a lot on natural lighting.
Here in Seattle, our first day of spring was a rainy one, but the sun did peek out at the end of the day which gives me hope there are more sunny days ahead. I wanted to share an everyday makeup look featuring an affordable makeup brand, e.l.f. Cosmetics! I was turned on to them when I was in college (so I've been buying the brand off and on for about eight years now!) and honestly, the brand has upped their game. Several of their products have become must-haves, and one product in particular that I tested out in my first beauty dupes post performed even better than it's high-end competitor.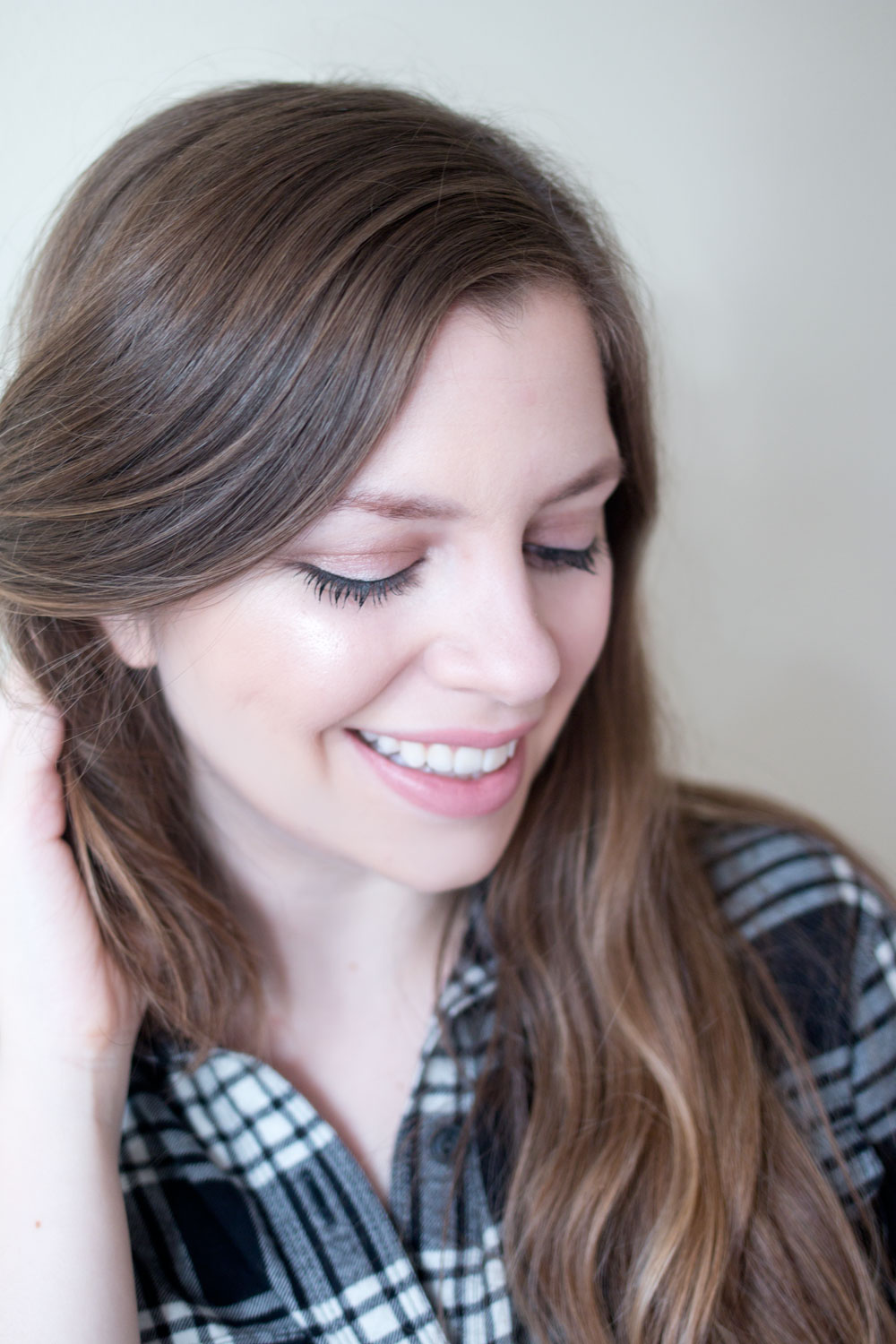 Since this makeup look goes with just about any lip color, I thought it would be fun to celebrate the new season by sharing 5 of my favorite lip colors to rock in the spring. As much as I love the deep wines and oxbloods of fall and winter, I'm going to retire them for now in favor of brighter and lighter hues.
e.l.f. Cosmetics Makeup Tutorial – Everyday Neutral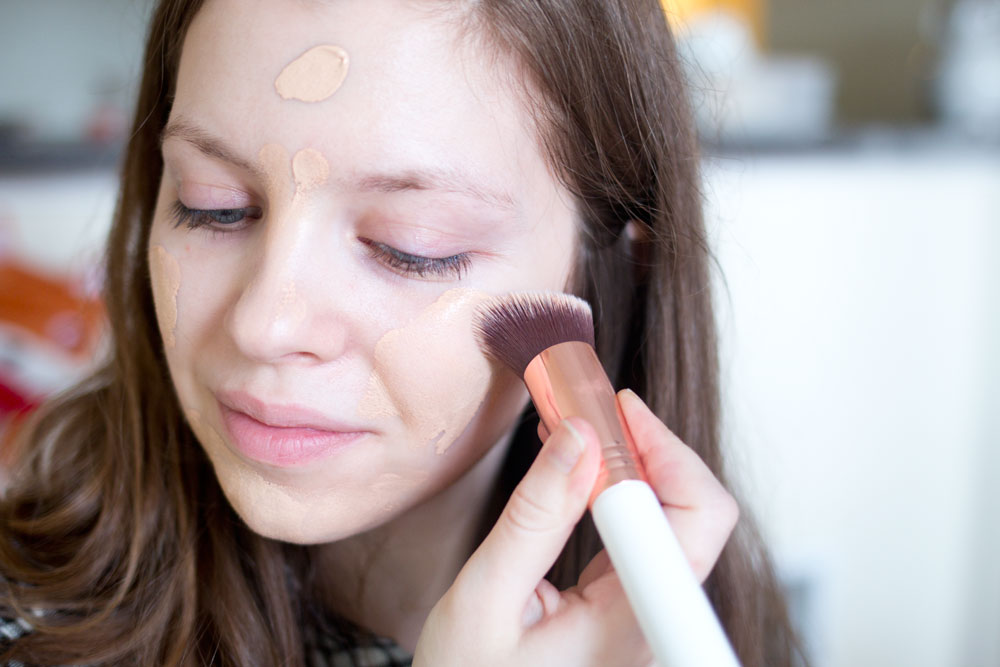 I'm starting the look off with by applying a base to my makeup. I like e.l.f.'s Mineral Primer because it's lightweight yet really makes my makeup last longer. I have dry skin, and I don't find it to be too drying or irritating to my sensitive skin either. After allowing the primer to sit for a bit, I'm then dotting the e.l.f. Flawless Foundation in Porcelain on the skin. This is a bit dark for me so sometimes I'll mix a little bit of a lighter foundation in to get my perfect shade. #palegirlproblems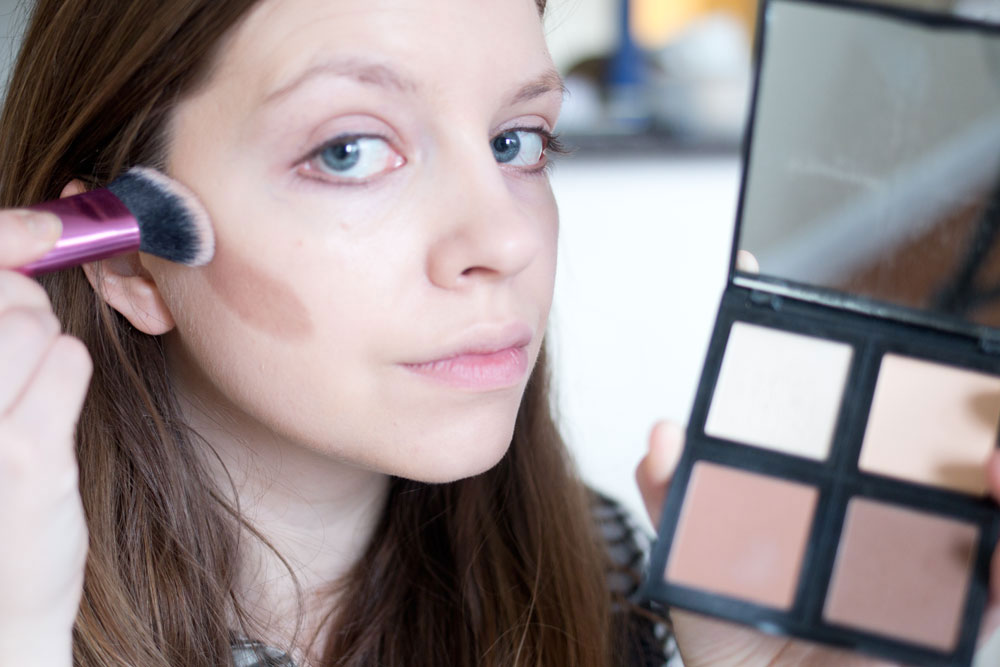 Next, I'm setting my foundation using the e.l.f. Contour Palette. I'm contouring with the deepest shade making sure to blend it in, as well as bronzing with the second deepest shade around the hairline and temples, and setting my under eyes with the yellow toned powder.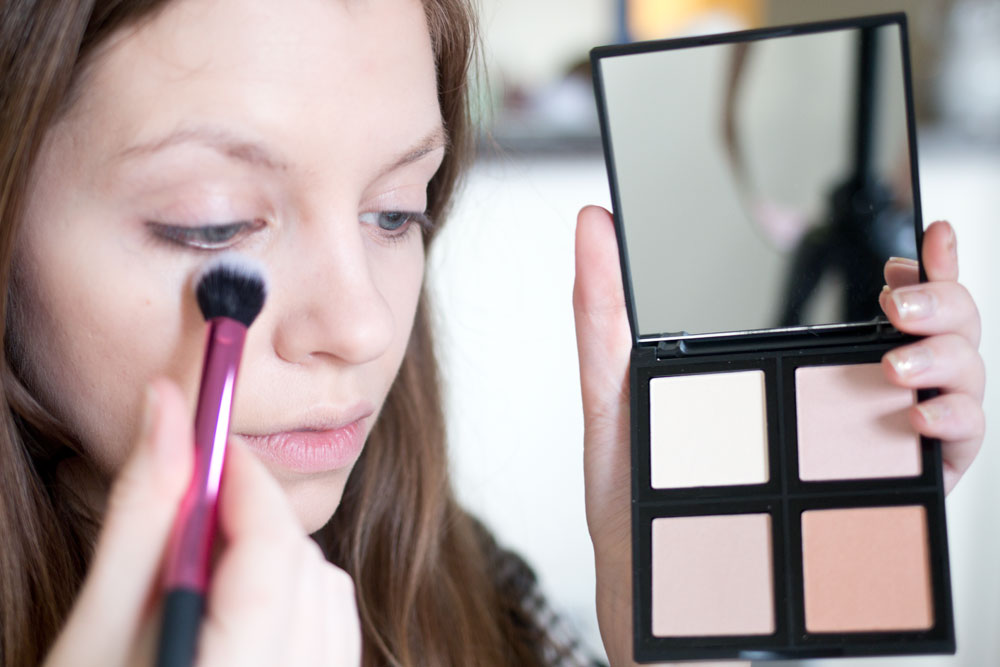 To add a little glow to the face, I'm using the Illuminating Palette. To highlight, I used the pink shade on the top right, and also used the lightest shade to brighten the undereye area. I also added some glow to my cheeks with the e.l.f. Baked Blush in Pinktastic. I find this works more like a highlighter, but for a more neutral look it works great too!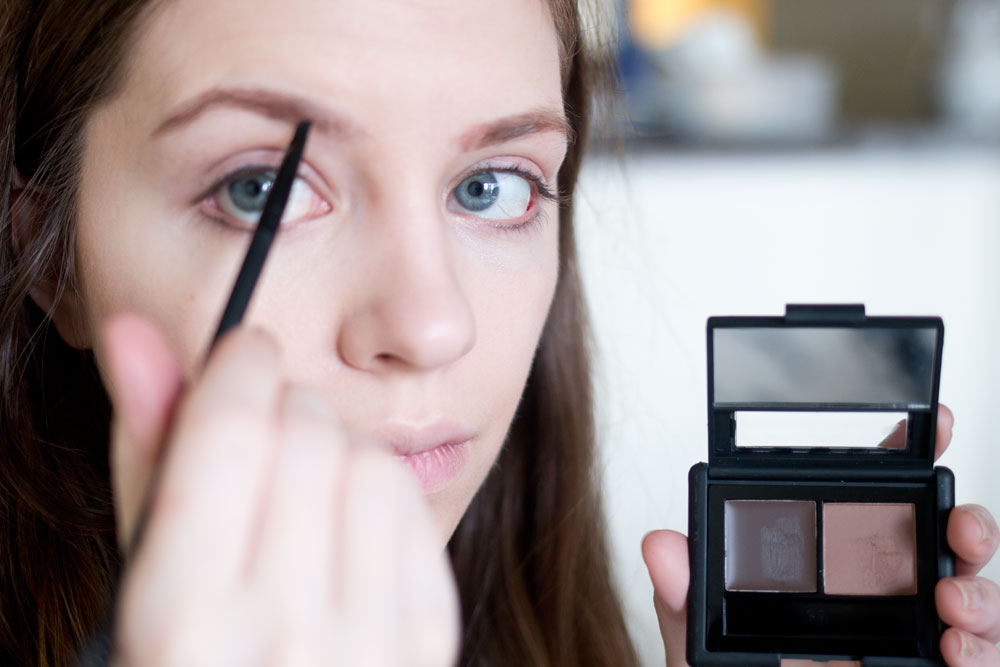 I recently picked up the e.l.f. Brow Kit in Medium to try. Honestly, I probably wouldn't purchase this again as it comes off red on camera. This is a pretty common problem I've had with a lot of brow products at the drugstore, which is why I usually will choose taupe because it tends to be grayer in tone. As for the product itself, I liked how easy it was to apply and felt my brows looked better in real life.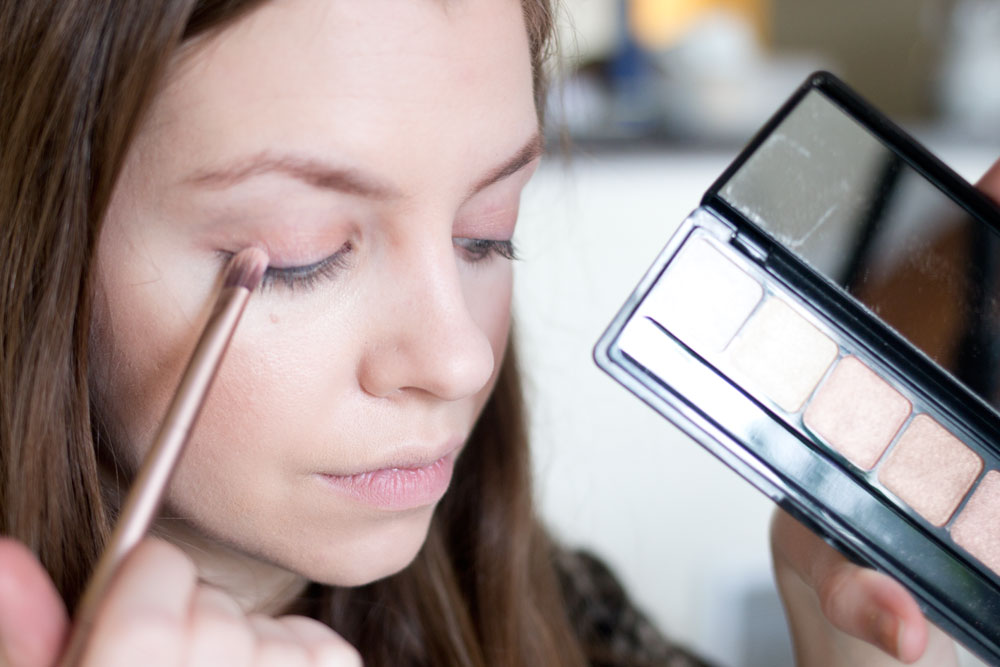 After the brow situation is managed, it's on to the eyes! I'm grabbing the e.l.f. Prism Eyeshadow Palette in Naked for this look! This beautiful neutrals palette is so shimmery and metallic without the horrible fall out from glitter shadows. For the $10 price tag, you're getting a pigmented and easily blendable shadow, and plenty of shades to choose from. I'm using the shadow third from the left all over the lid.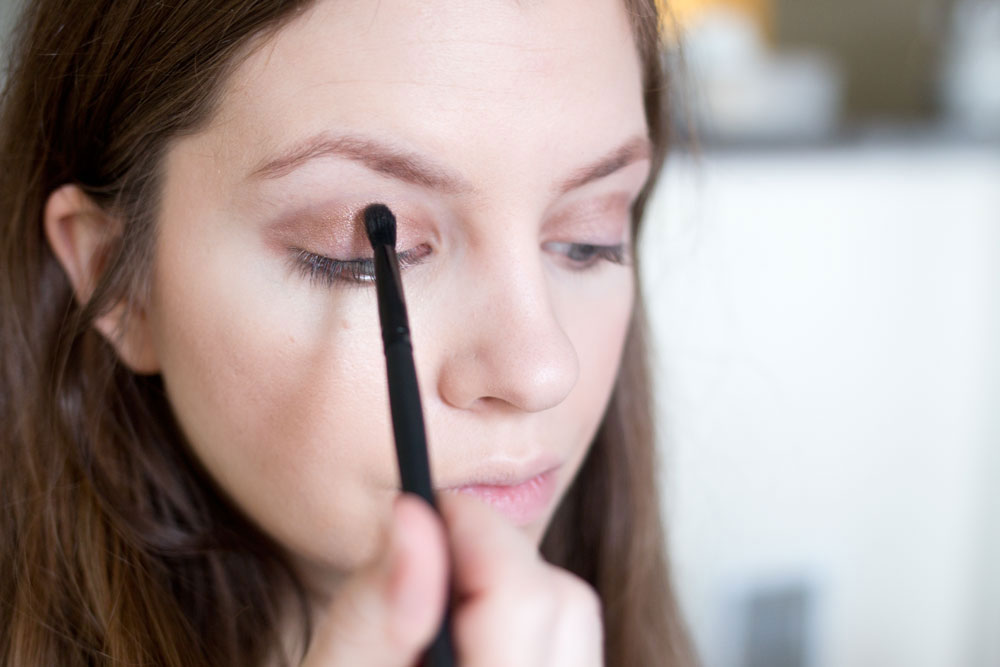 Next on a fluffy crease brush, I'm blending in the second darkest shade all across the crease and then down along the lower lash line. I then blended in the deepest shade on the outer v to add dimension and popped a little of the lightest shade on the inner corners of my eyes.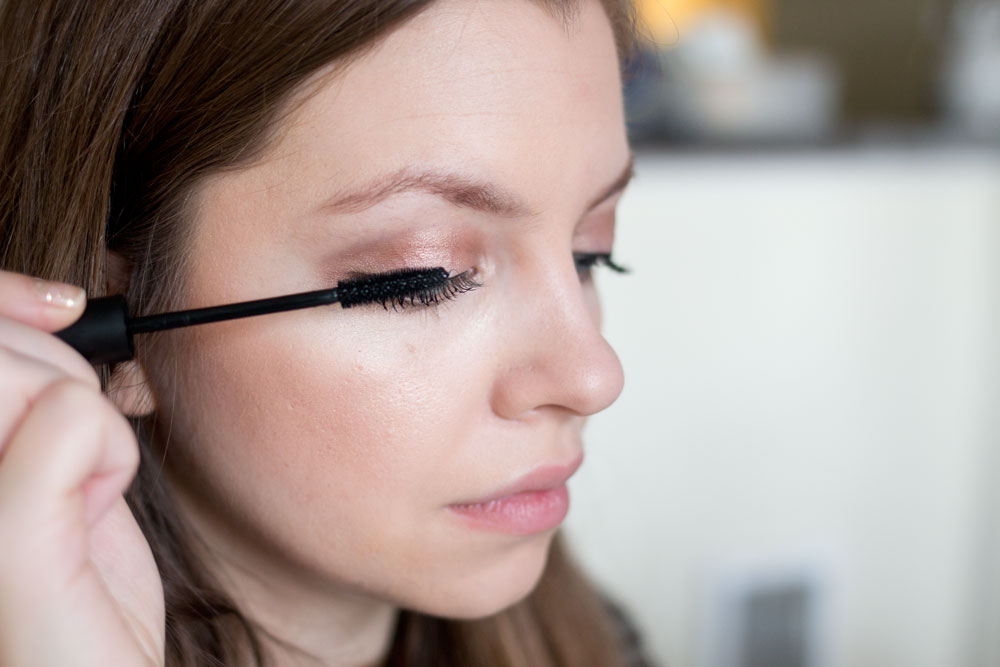 When the eyeshadow is blended to your liking, go ahead and bring on the mascara! The Mineral Infused Mascara is a favorite – it's a pretty basic wand but I find it does a great job of adding equal amounts of volume, length, and separation to get a natural yet subtle glam look going.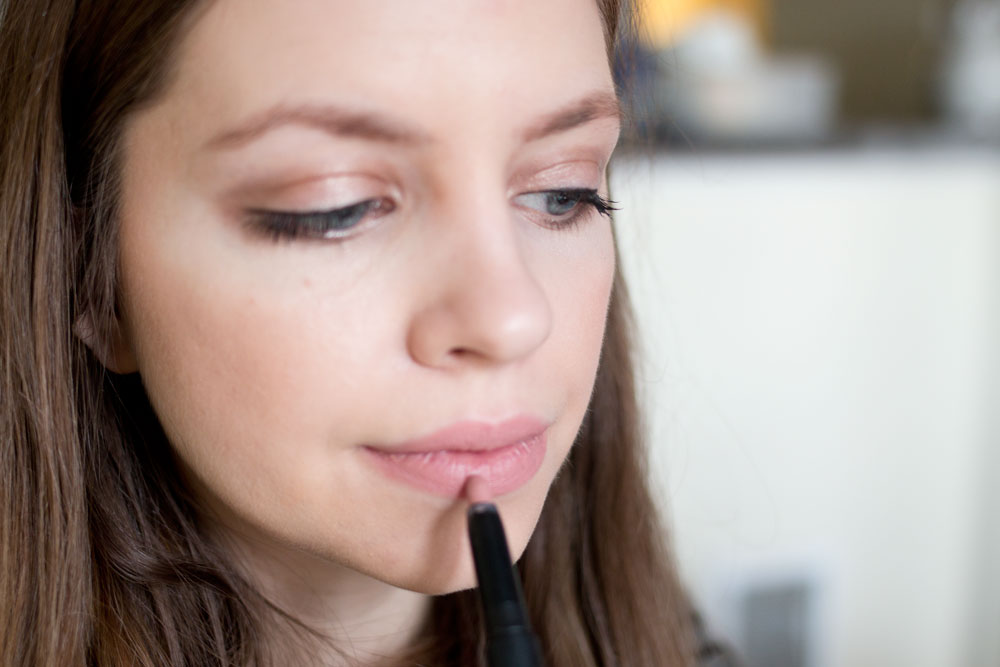 Finally, a neutral makeup look wouldn't be complete without a neutral lip color! I'm using e.l.f.'s Studio Matte Lip Color in Natural. Want something a little bolder? Check out my favorite lip colors for spring below for some non-neutral options! ;)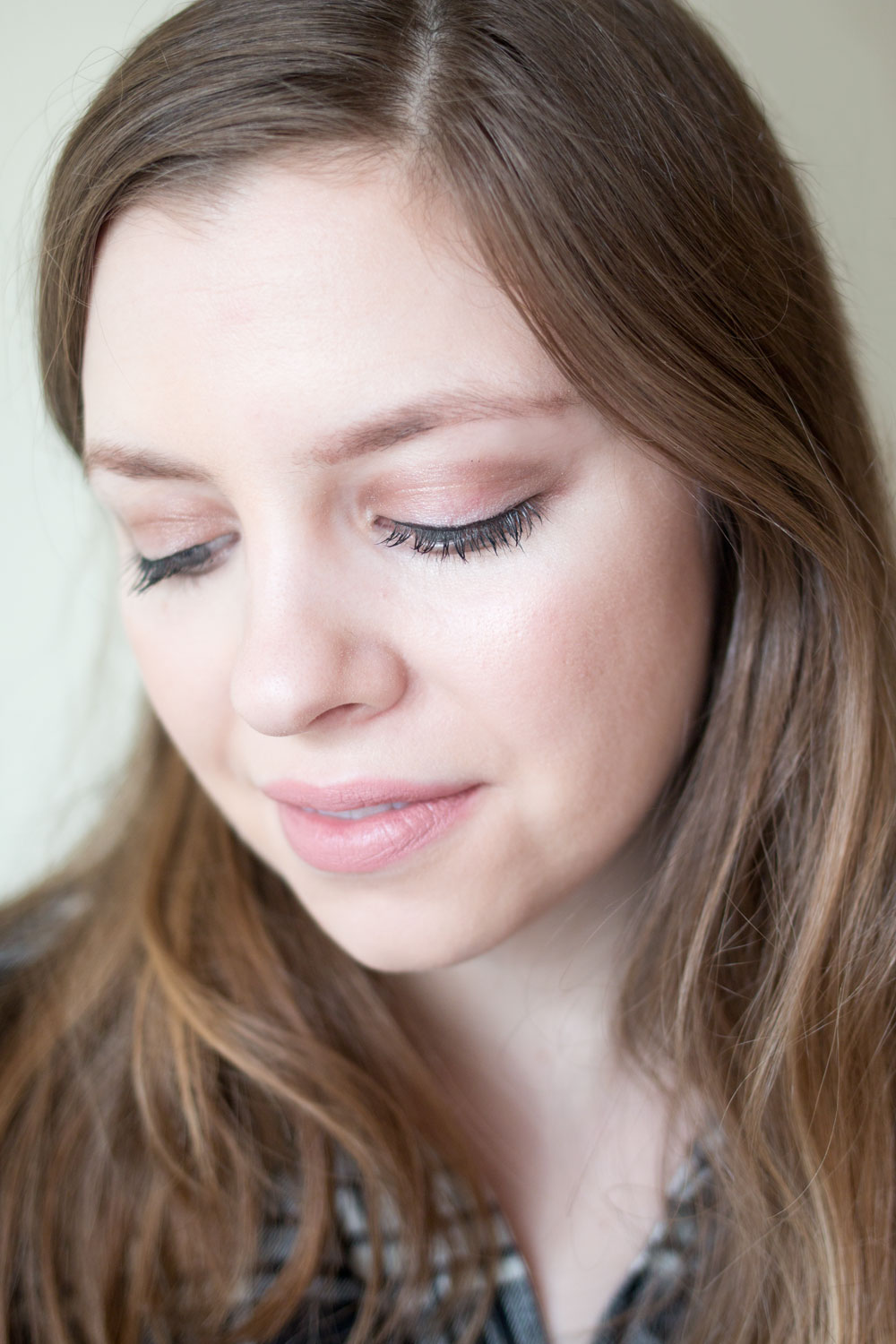 Of course, you could stick with a neutral lip for a more demure look, but with spring's arrival, I dare you to bring on the color! I'm loving adding a pop of color to my outfits, so why not extend it to my beauty routine as well? Here are a few of my favorites for spring (and anytime, really!).
5 Favorite Spring Lipsticks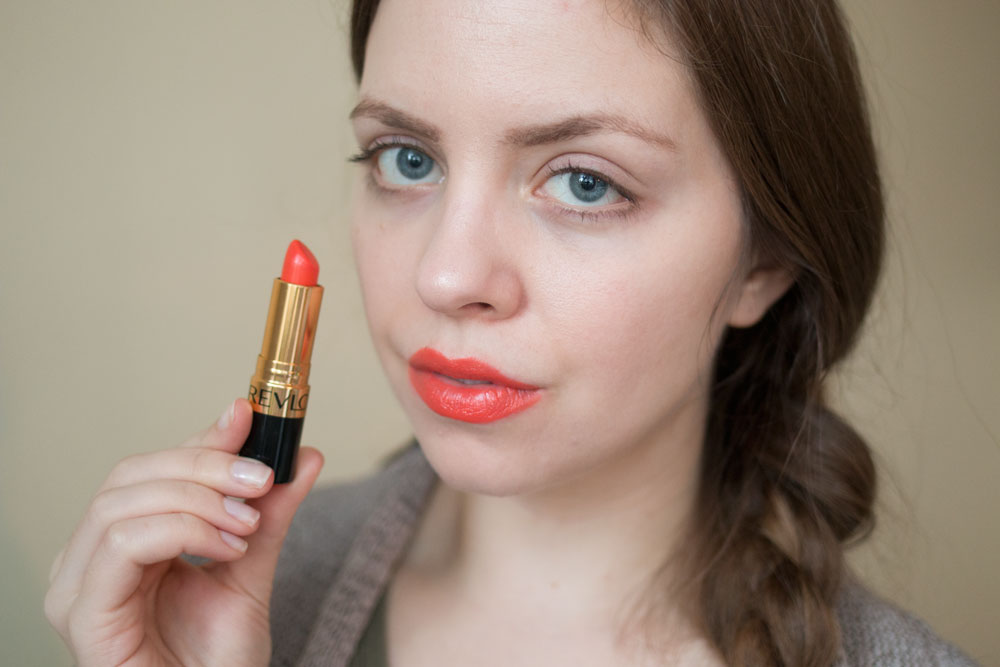 Revlon Super Lustrous Creme Lipstick in Siren: A beautiful bold tangerine, this color will be turning heads. Probably not for the faint of heart, as I know orange is not for everyone. ;)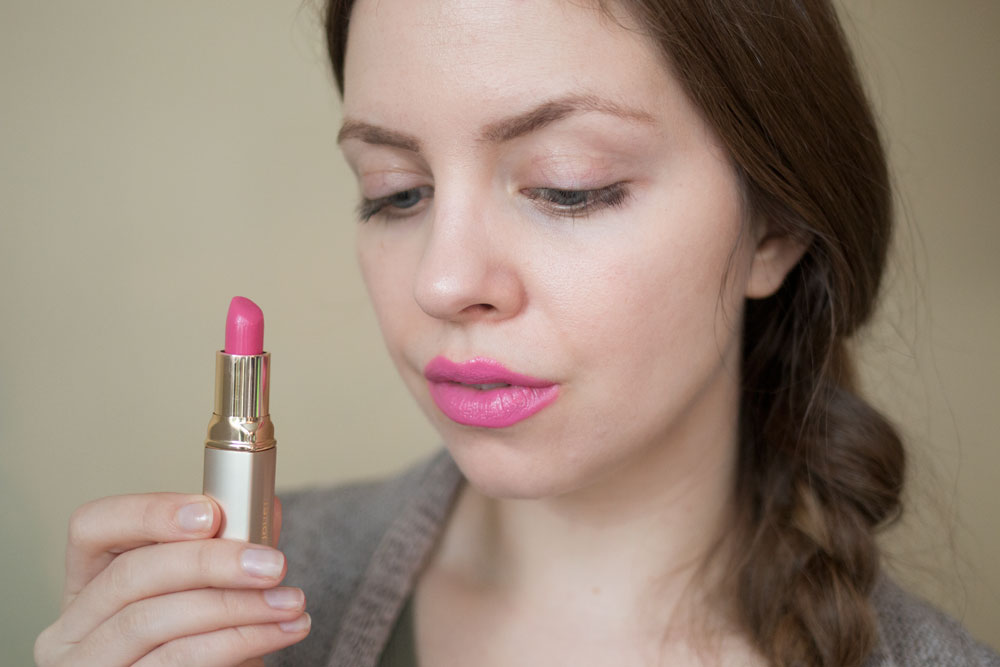 Jouer Cosmetics Hydrating Lipstick in Whitney: Love a creamy lipstick? You'll probably like Jouer's Hydrating Lipstick line. Whitney is such a pretty color for spring; it's like an even bolder baby pink that I find much easier to wear than some of the paler pinks out there.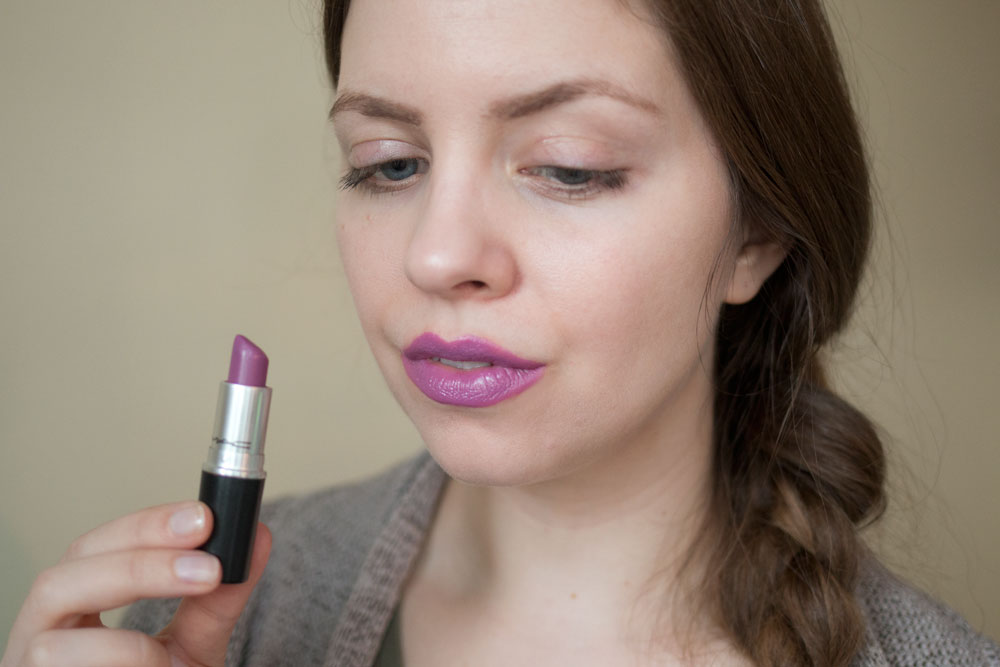 MAC Lipstick in Up the Amp: How could I not include this in my line up? This is a spring/summer staple for me because I just love how wearable this purple is. It's beautiful, the formula is creamy, and it smells heavenly.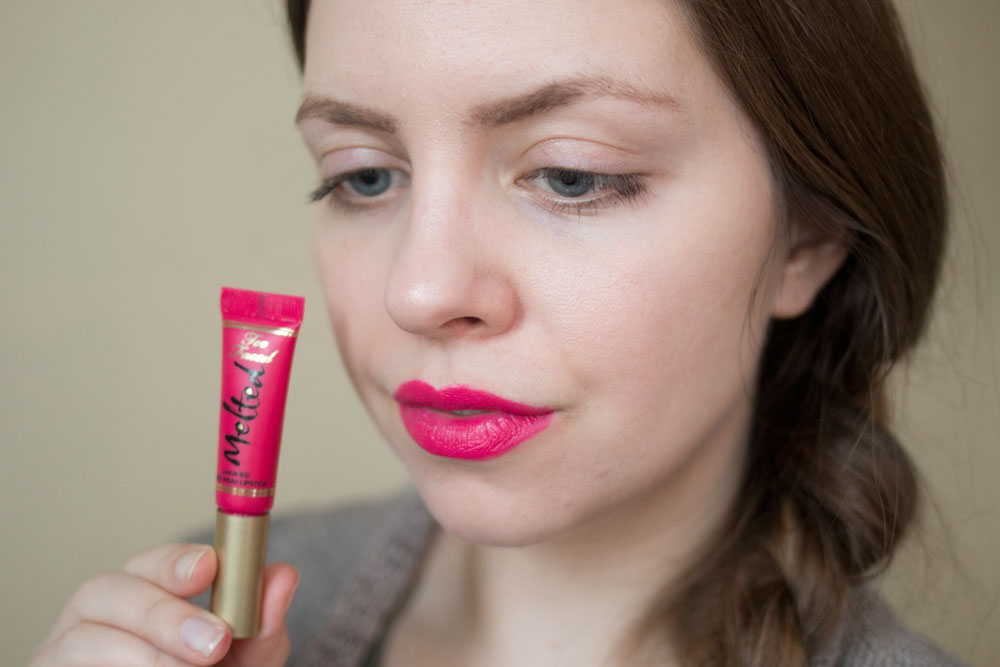 Too Faced Melted in Candy: Goes on like a gloss, stays put like a lipstick, these Too Faced Melted lipsticks are excellent in formula and come in an amazing variety of shades. I like Candy for spring because it's that perfect hot pink that will be hard to miss!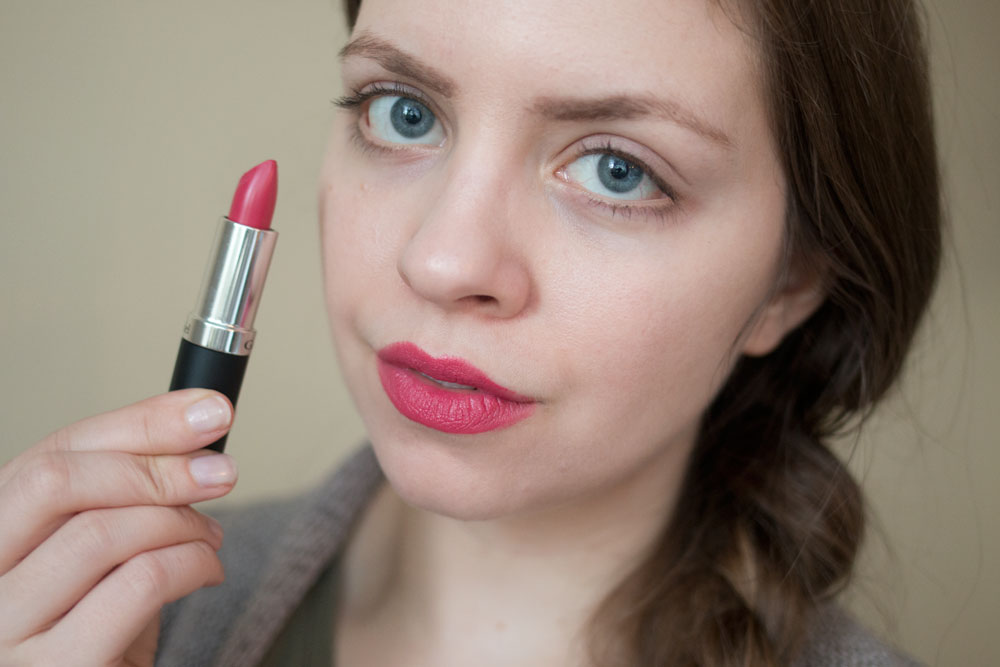 Gabriel Cosmetics Lipstick in Sheer Rose: For the traditionalists and those looking to green up their makeup and beauty routines, this one is for you! This cosmetics line is completely organic, vegan, and gluten-free and comes in a wide variety of shades. I picked Sheer Rose because it's a beautiful classic color that will flatter nearly any skin tone. Find it at your local Whole Foods to be able to swatch all the shades, or online from Gabriel Cosmetics directly!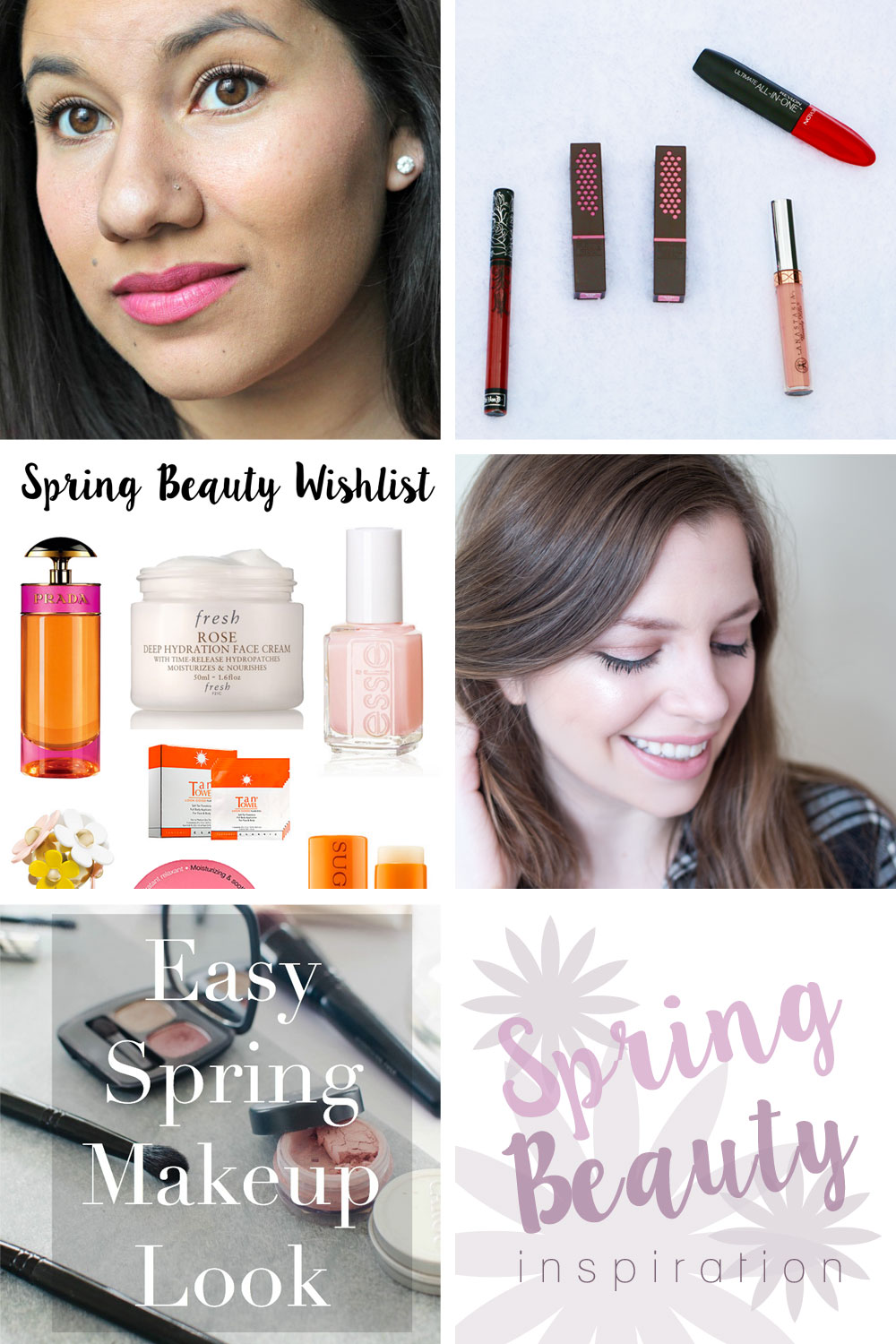 I'm also excited to share that I'm not the only one posting a fun spring beauty themed post today! Some of my favorite bloggers are also sharing what they love beauty-wise for spring. Check 'em out below!
Alanna is sharing her favorite spring lipsticks // Rebecca is sharing her favorite spring lipsticks // Jenny is sharing her Spring Beauty Wishlist // Jenn is… oh wait, that's me! ;) // Jen is sharing an easy spring makeup look
What lip colors are you planning on rocking this spring? Do you have any favorites from e.l.f. Cosmetics that I should try? I'd love to hear about your favorites in the comments!