Product Sample: Complimentary bracelets were provided to me in exchange for this styling. Affiliate Links: If you click on a link in this post, I may make a small commission.
I can't believe it's already Monday. This weekend flew by exceptionally fast and lately I've wished I had just a few more hours. I'm especially not looking forward to the time change… it's already getting dark so much earlier, and no longer can I squeeze in any outfit photos after work. Just means weekends are even more full! #BloggerProblems, am I right?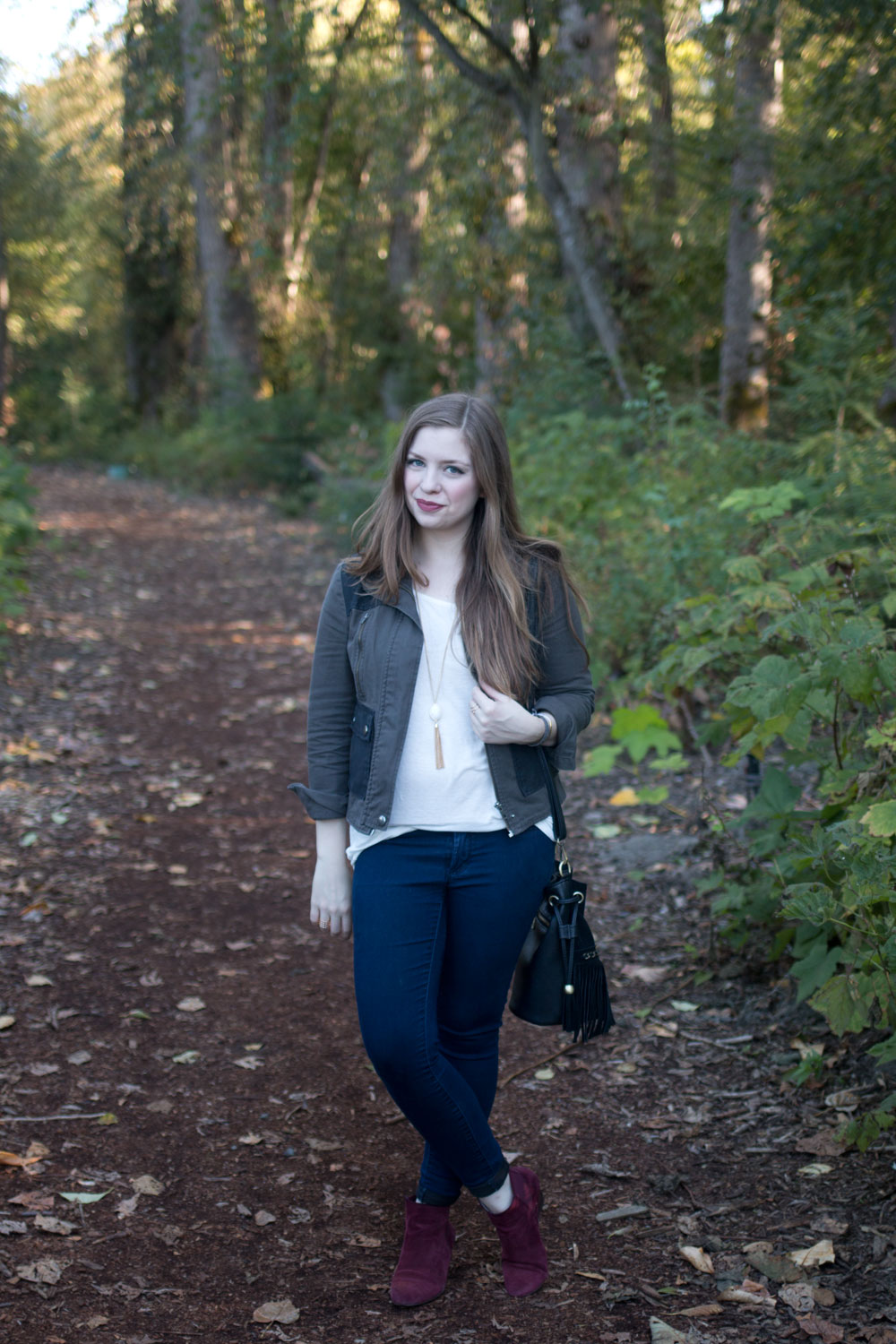 What I'm Wearing
Top: Pacey Dolman Knit Blouse via DailyLook
Pants: LC Lauren Conrad Jegging via Kohl's
Jacket: Rubbish via Nordstrom (similar)
Shoes: Sole Society (similar)
Bag: Sinatra Fringe Bucket Bag via DailyLook (similar)
Bracelets: Endless Summer Pack c/o Pura Vida Bracelets (20% Off All Orders with Code 'HARVEST20' through 10/31/15)
Rings: Geo Cutout Ring Set via Forever 21
Necklace: Faux Stone Tassel Necklace via Forever 21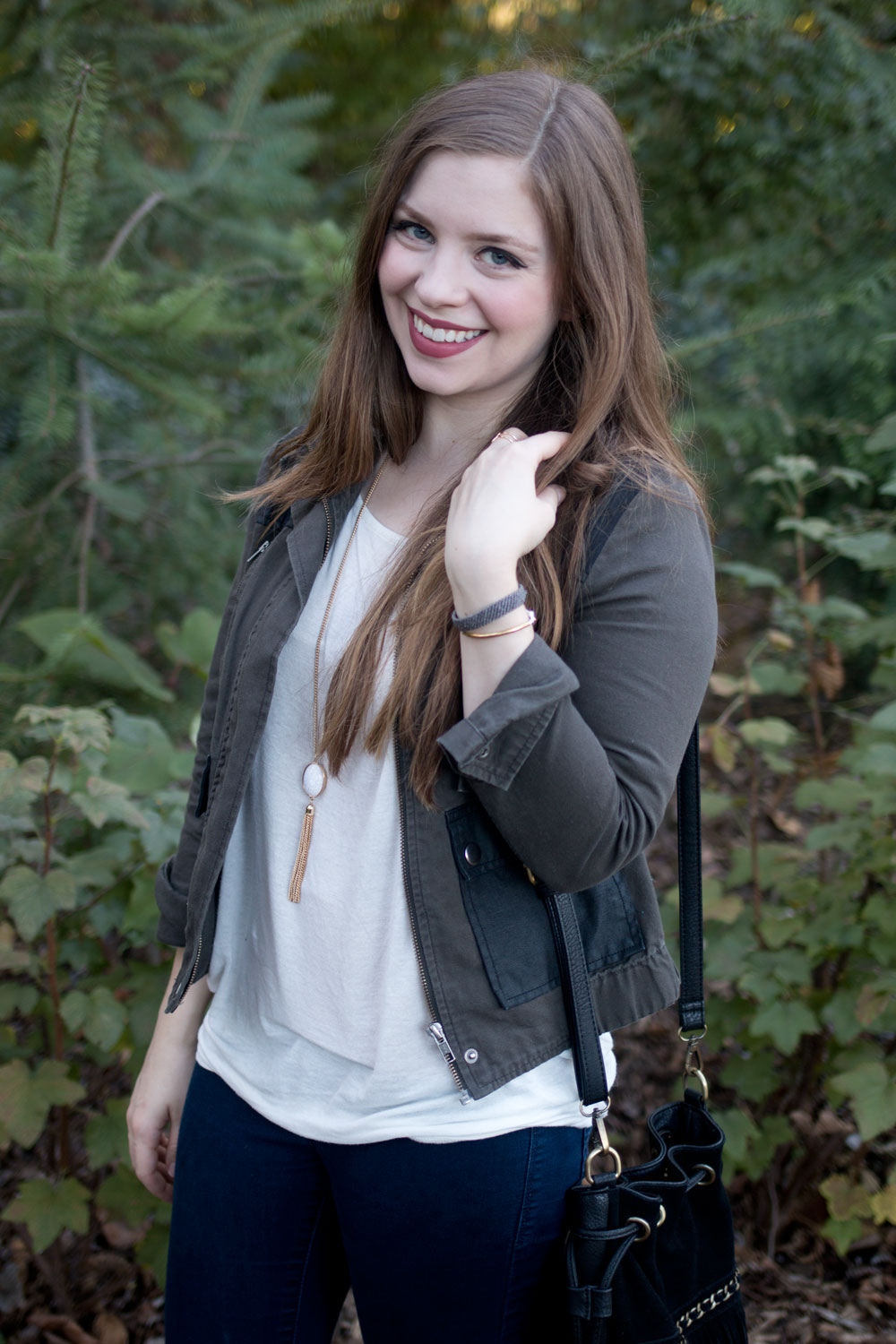 With that said, something that has been saving me a lot of time in the morning is relying on a fall uniform of sorts. I shared a similar combination of this outfit a couple of weeks ago when the weather was a bit warmer. Now that the mornings are feeling chillier, I've begrudgingly began to unpack my long sleeves and sweaters.
What I love about my "uniform" of a jacket + top + jeans + booties is being able to customize each variation with accessories. Pulling different jewelry, scarves, and hats can take an outfit from bland to stylish.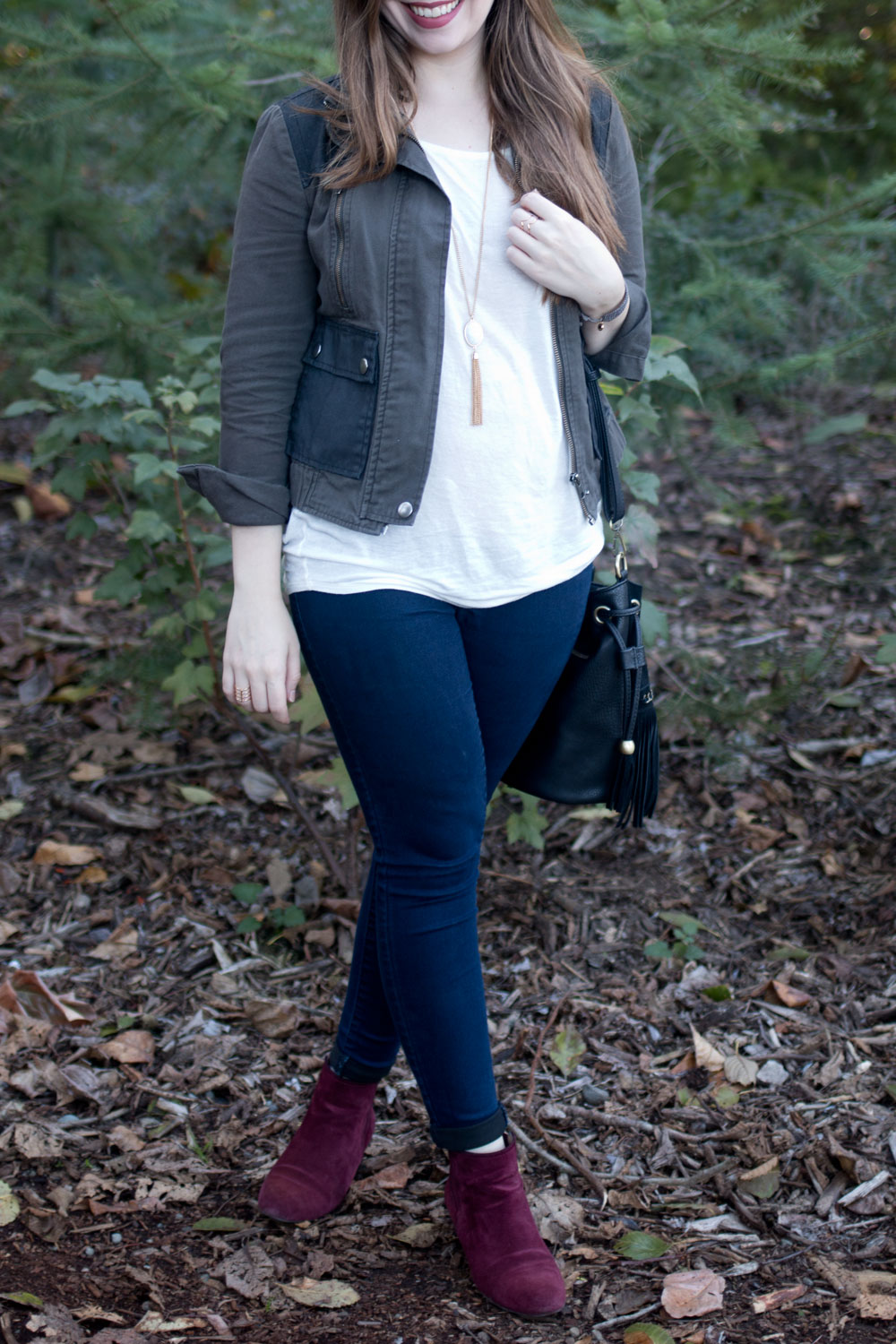 I grabbed a couple of new accessory favorites – two bracelets from new-to-me brand Pura Vida Bracelets, which I'm loving because they'll fit any wrist size! Just pull the strings to tighten or loosen, which is perfect for those of us who struggle to find the right size bracelet. It's a bonus that every purchase helps provide full-time jobs for artisans in Costa Rica!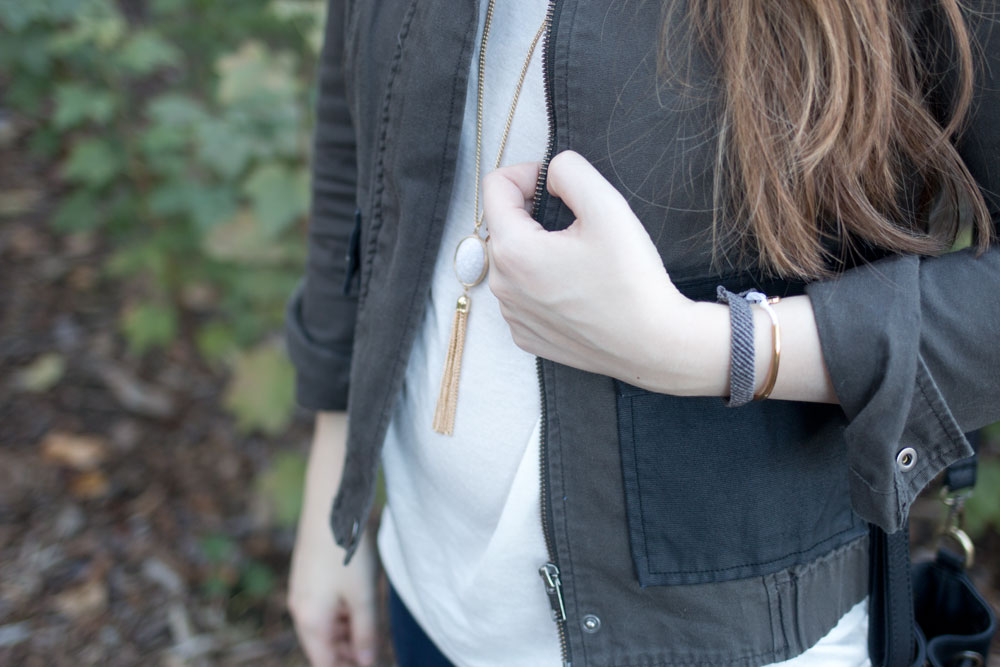 I also love this faux stone necklace from Forever21. It reminds me a lot of the Kendra Scott ___, but at leas than $6, it's much easier on the wallet. And of course, a variety of rings never hurt anyone. Whenever I forget a ring or two, I feel kind of naked!
How do you like to dress up simple outfits? I'd love to hear how you elevate your basics in the comments!