Do you ever sit down to do something, and just come up blank? Pretty sure that's how I'm feeling today. Not sure if it's because I missed my coffee this morning, my pounding right side headache that made a reappearance, or what, but I'm just feeling off my game today.
I sat down to write, and I got nothing. It's like radio silence in my head.
The only thing I can think of lately is how much I have to do. It's a week until Thanksgiving, and I've got nothing figured out to bring. I've also yet to look at any Black Friday ads. This is way out of the norm for me. (Actually, it's probably better that way… I'm already over budget this month.)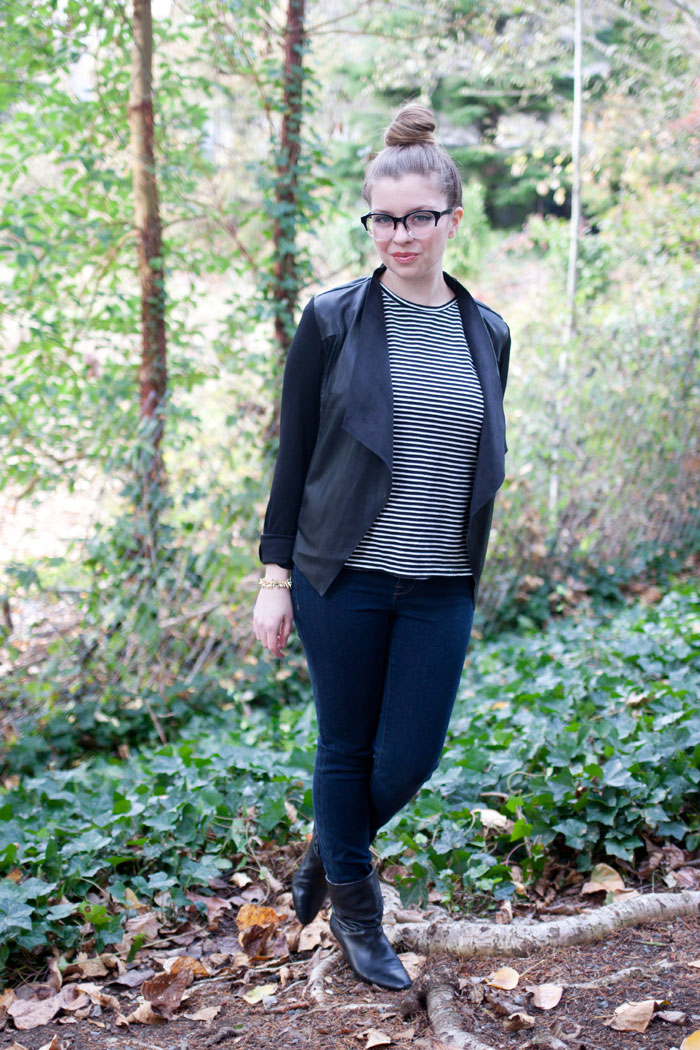 As much as I love blogging, it can really create a never-ending to do list. Between local events, product review pitches, and emails, sometimes I feel like I can't catch a break. I think what I've determined is I have to create my own break – it probably won't ever come naturally. And while I sometimes think of taking one, I can't imagine not doing this daily.
Don't you love when I don't have a topic so you can read my ramblings?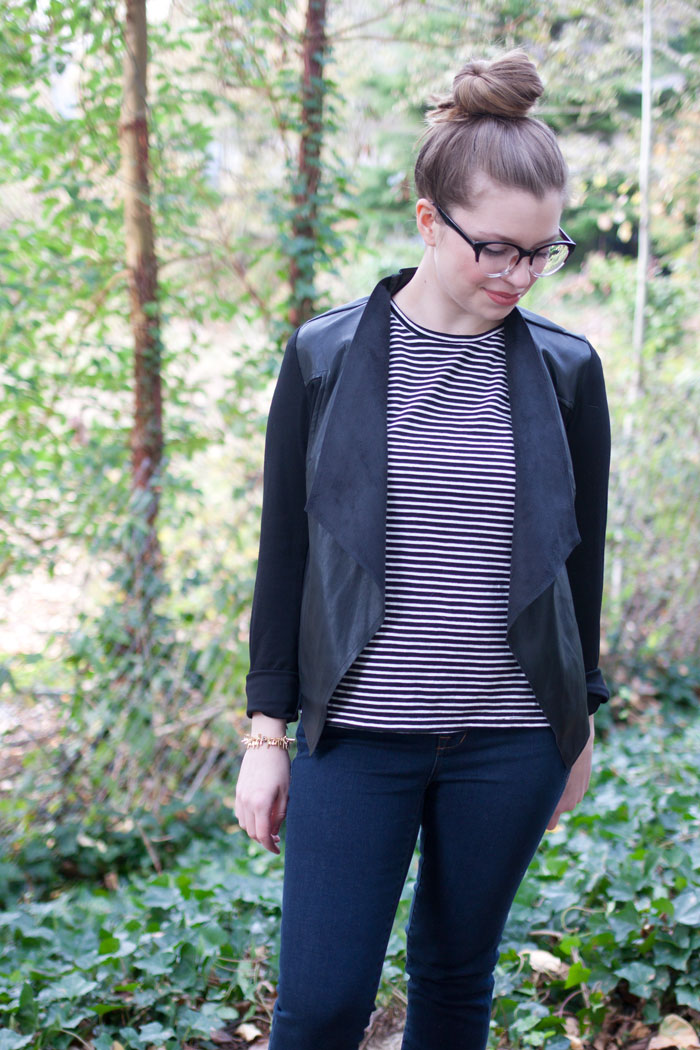 Anyways, today's outfits features one of my favorite t-shirts, and a couple of new favorites. The first new favorite is this jacket, but I'm calling it a blazer because it's far too light to wear as a jacket now. I got this during the Nordstrom clearance sale and I want to wear it with everything.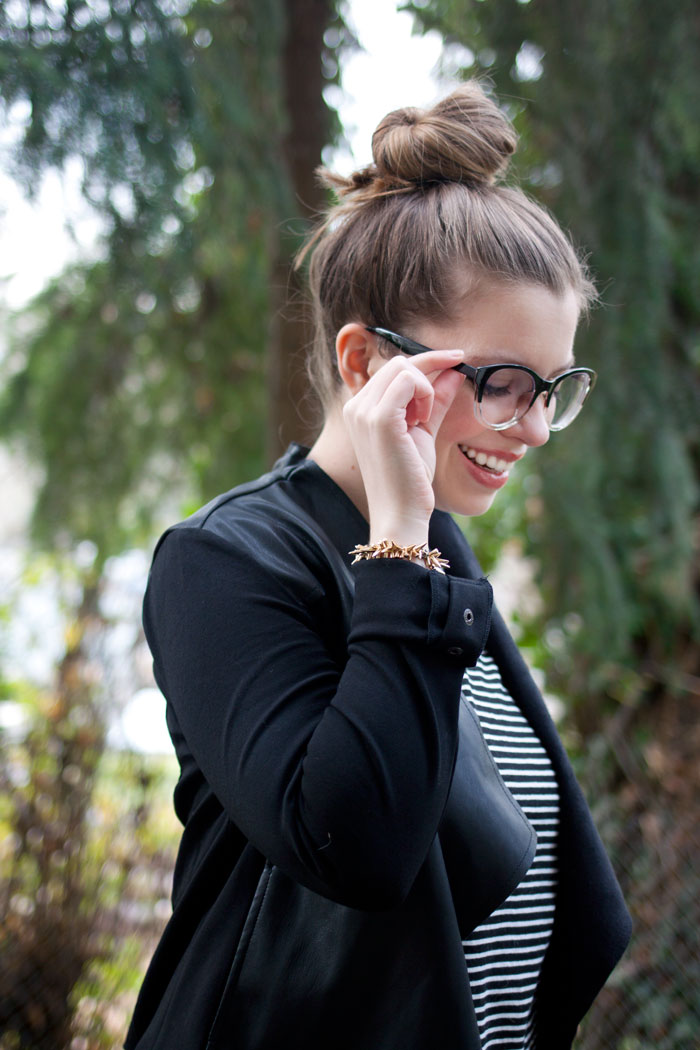 I also picked up these new Firmoo glasses. They offered me a free pair to try out, and I'm really loving these, despite these frames being totally outside of my comfort zone! I think they're fun, a little retro, and the quality for the price is on point. They've also got a whole bunch of free frames here to shop.
What I'm Wearing
Jacket: Kut from the Kloth
Top: c/o Popbasic (last worn here)
Jeans: Madewell
Glasses: c/o Firmoo
Bracelet: Le Tote