With today being Galentine's Day, I thought it only made sense to share some thoughts on friendship. In my post-college years, I realized how difficult it was to make friends as an adult. The opportunities to reach out and find new female and male friends is just not there quite as often. You get up, go to work, come home, and repeat. Unless you happen to make friends at the office, at your local lunch spot, or during your everyday errands along the way, it can be a challenge.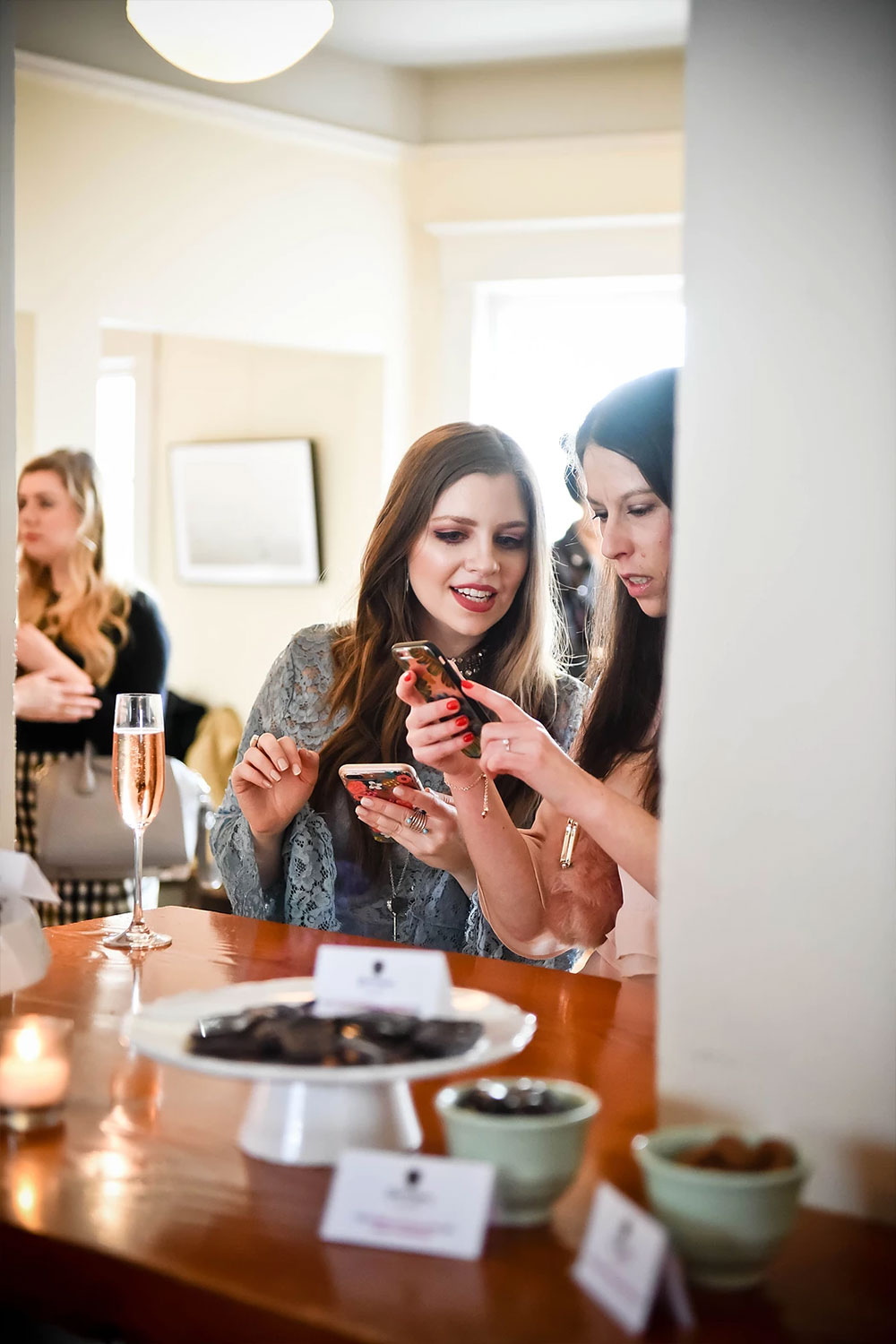 Photos by Vivian Hsu Photography
After hosting a Galentine's Brunch event with Bissinger's Chocolatier at Bottlehouse in Seattle's Madrona neighborhood this weekend, I came to realize how fortunate I am to have made so many new friends during this stage of life. It's not easy to put yourself out there, and it can be hard for an introvert like me to feel comfortable introducing myself to strangers. Joining friends over a glass of bubbly and chocolate (may I add, the new Bissinger's Chocolate Covered Bing Cherries are probably the best thing I've discovered in awhile? Seriously, in love!) was the perfect way to celebrate Galentine's Day, a day for celebrating the special gal pals in your life.
If you're not quite yet feeling like you have as many gal pals in your life as you'd like, I totally get it. I felt the same way a few years ago. Fortunately through blogging and exploring my adult interests, I have been able to cultivate a small but amazing group of people I can call close friends. It wasn't without a few stumbles though, so if you want to know a few surefire ways to make new friends, today I'm sharing my suggestions and road-tested ways of finding them!
Start a Blog
If I had known how many friends I would make after starting a blog, I probably would have started sooner. While blogging is an incredibly time-consuming hobby, it's also led me to some amazing women who share many of the same interests and passions that I do. It's kind of like finding instant friends, because you already have a shared hobby (blogging) and many conversation starters built right in.
Join a Book Club
Once I moved back to Seattle from college, I joined a book club. I found it via Meetup.com (which is actually my next suggestion, but you can find book clubs other places besides Meetup!) and looked for a book club that would be reading selections that I would actually be interested in. Fortunately, the club I joined had already read one book that I had been dying to read, so I knew it would be perfect. It's actually how I connected with one of my closest friends, Sarah!
Sign up for Meetup.com
I found my book club via Meetup, but there are so many other options here too! If you have pets, check to see if there's a breed specific Meetup, or even a general one for walking your dogs together in new locations. If you work in a field like marketing or web development, check to see if there are groups that cover the topics you enjoy. If you love writing or poetry or art, there's probably a meetup group in your area for that too! Just look for groups that have had past events that have been well-attended and already have future events on their calendar. Many I was excited about only to discover they hadn't been active in awhile.
Attend career focused events
Speaking of careers, attend events, talks, and conferences in your field of interest! There are always conventions and conferences coming through the city for a wide range of career paths. Check some of the bigger venues for event listings to see what's coming soon. Also, if your city has any co-working spaces, they often will have guest speakers and host events. Be sure to check their event calendars, as many of their events are open to the public. You can also check to see if your city has any organizations specifically for your career or for young professionals. Seattle, for instance, has
You can also check to see if your city has any organizations specifically for your career or for young professionals. Seattle, for instance, has it's own Young Professionals organization that is constantly hosting events. Events liks this can also be an excellent way to build your business network as well as try on new careers!
Plan a get-together and ask friends to invite other friends
Hosting a BBQ or other gathering already? Ask your invite list to bring a new friend! This can be a great way to meet new people who you will have at least one thing in common with (your mutual friend), and who knows, maybe you'll find more in common with them too!
Get chatty
For an introvert, getting chatty with strangers can be tough. Trust me, I know. But sometimes, it's in your best interest to take a walk on the wild side and strike up a conversation with a stranger. I've shared some ways that you can strike up a conversation at events when you have no one to talk to here that I hope will help you feel confident to try it too!
Up your fitness
New workout class in town? Sign up! I've found it can be incredibly easy to bond with new people over a tough workout. Chances are if the class or studio is new, there will be fellow attendees flying solo that will be easy to strike up a conversation with!
Volunteer at a local organization
Finding friendships and giving back to an organization in need? A match made in heaven! Whether you opt to walk dogs at your local animal shelter, build homes at —, or feed the hungry at your local soup kitchen, there are a wide variety of great ways to get involved and meet new people. Local to Seattle? I have a few suggestions for Seattle-based charities who are definitely in need of your volunteer time!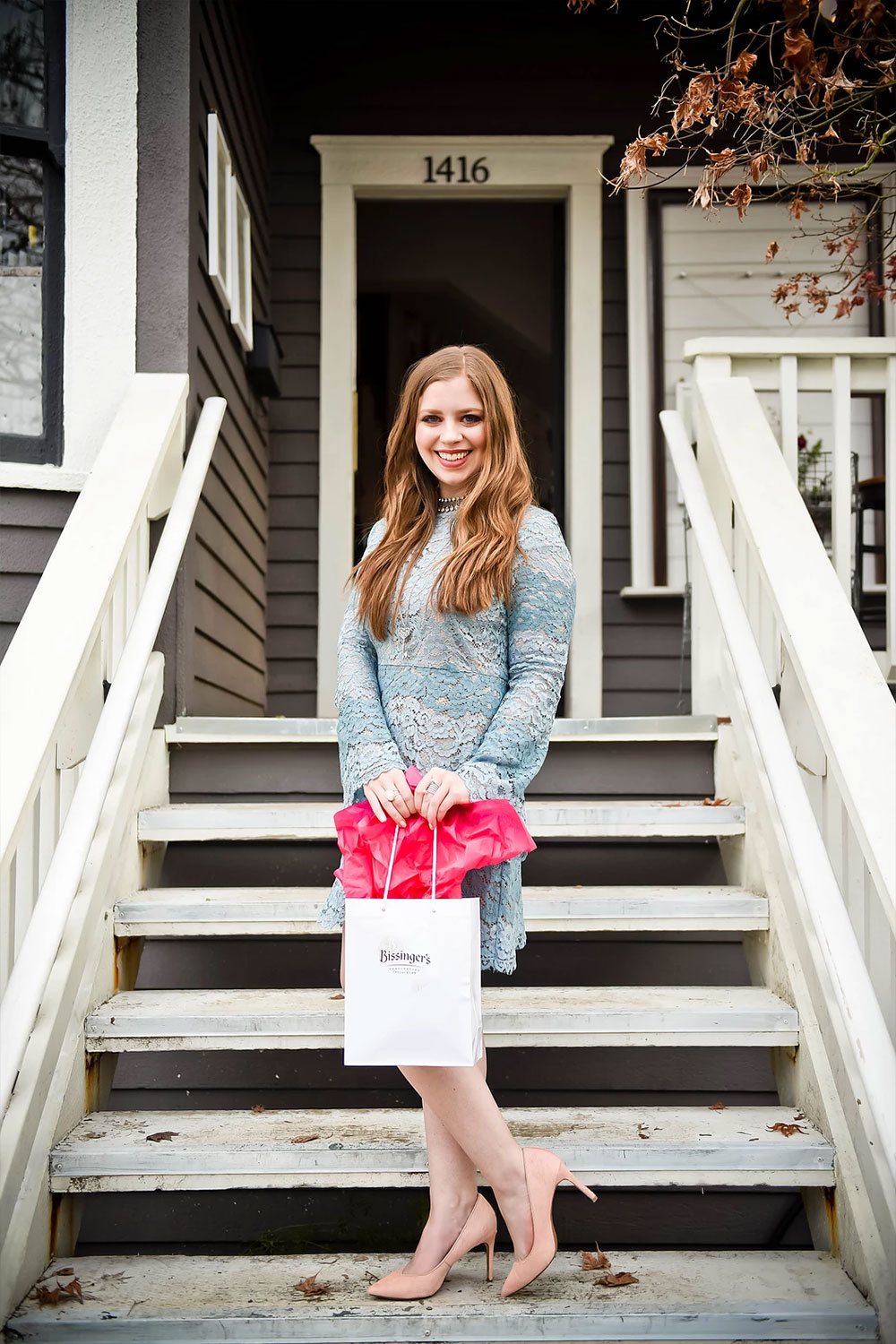 Happy Galentine's Day! I hope you have something fun planned, even if it just means treating yourself to a chocolatey treat. And if you're feeling like you don't have as many gal pals in your life as you'd like, I hope these ideas for how to make new friends in adulthood is helpful!
How have you made friends as an adult? Is there anything you do to help build better relationships with new friends and acquaintances? I'd love to hear your thoughts in the comments!