Affiliate Links // The majority of items in this post were purchased myself, but if they were press samples, they are labeled as such. :)
It's been a long time since I've shared what I've been buying and trying, and I thought I'd try to bring it back in a new format to recap some of my favorite (the digs) and least favorite (the duds) things in March. I've categorized things by type so you can scroll to what you're most interested in (i.e. beauty, fashion, books, sales, subscriptions) and skim the rest.
I'd love to hear your feedback on this new format, or if you'd prefer to see more individualized reviews for some of these different topics, let me know!
Digs
// Fashion //
Kate Spade Stelli Dress, c/o Seattle Premium Outlets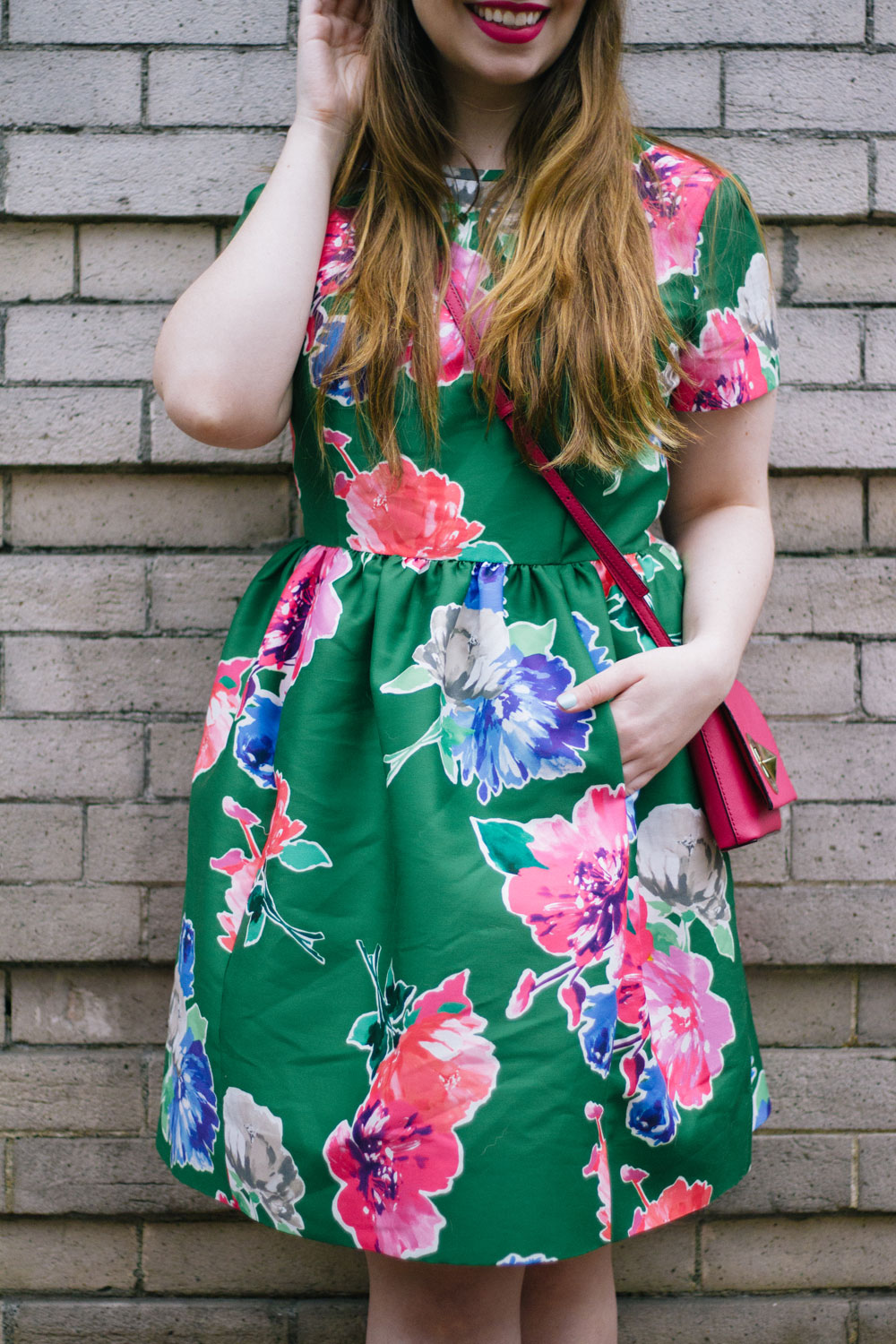 Is it a secret that I'm in love with this dress? No? I didn't think so. I wore this to the first ever fashion conference in Seattle, Stylish in Seattle, and received countless compliments. The dress is even more vivid in person and really is a statement piece! This dress is only at the outlet now, but you can shop similar dresses below.

Rebecca Minkoff Regan Cross Body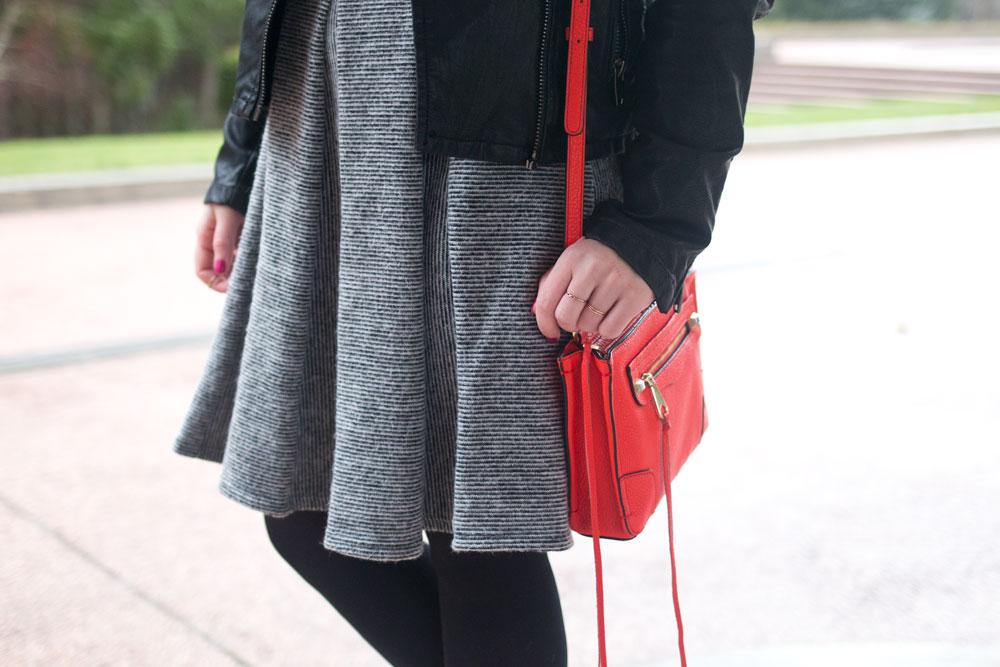 Is this honestly a big surprise? I've been wearing this Rebecca Minkoff Crossbody Bag constantly since I picked it out for my birthday. (Thanks Dave!) The size is perfect for a regular sized wallet, keys, phone, and lipstick. Plus the color adds such a fun pop to every outfit!
Fred Meyer's Spring Clothing

If you guys follow me on Instagram, you may see that I post about Fred Meyer monthly. I do have a partnership with them to share some of their new seasonal goods like clothing and cosmetics, but it's been one that I've really enjoyed. I've been a Kroger brand shopper for as long as I can remember (literally, since birth!) so I look forward to my nearly weekly Fred Meyer trips to see what I can find. When I got home from a recent trip, Dave asked me why I'd never shared my "haul" of what I picked up… so I took his advice and actually filmed a haul and try-on video!
// Beauty //
Lancome Le Teint Particulier

Le Teint Particulier is basically the coolest concept ever. A custom-made foundation in about 30 minutes? Sign me up! I've been using this foundation with a tiny bit of the Lancome Le Teint Idole mixed in because my color match is just now a tiny bit too light for me. The two mix well together and the coverage is perfection.
YSL Touche Eclat Neutralizer in Bisque

The more I've used the YSL Touche Eclat Neutralizer, the more I've liked it. If you're a dark circle sufferer who isn't getting results from concealer alone, pop into Sephora and give this a try. Just a tip from me to you, Sephora employees love giving away samples for you to take home and can give you up to three per visit. Use this to your advantage to try out high-end products to see if they'll work for you! ;)
L'Oreal Extraordinary Oil Haircare, c/o Influenster
I'm loving that the oil hair care trend has hit the drugstore! After finishing up the rest of my Moroccanoil Shampoo & Conditioner, I wanted a more reasonably priced alternative. I received the set from Influenster and have been really pleased with the results and the scent of the products!
Gwen Stefani Eyeshadow Palette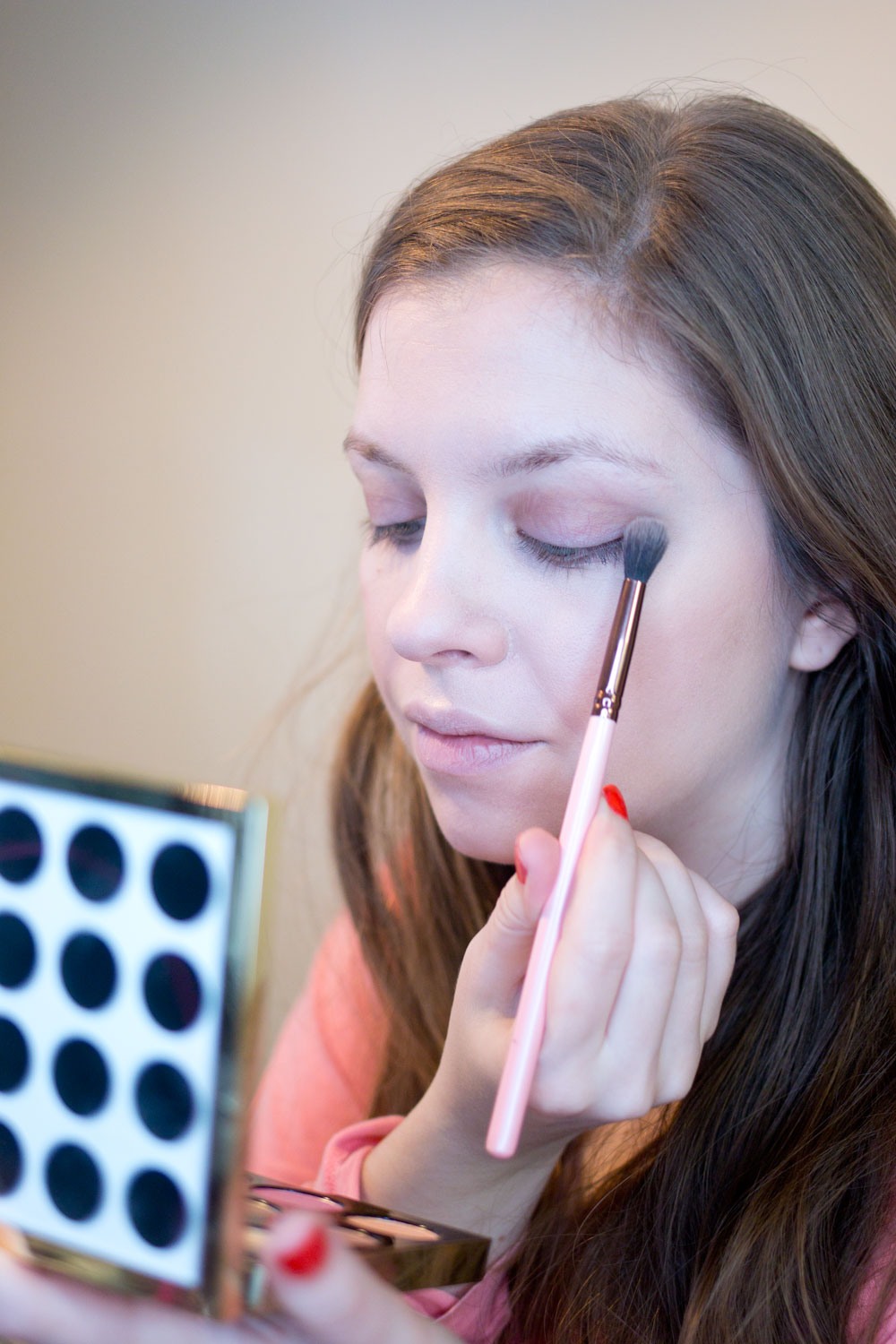 I used this in my eye makeup tutorial for glasses, and am in love with this palette! If you're fair like me, the neutral colors are perfect, the pops of colors are gorgeous, and the packaging is beautiful. About the only color I don't like is Pop, which has a lot of chunky glitter in it. Other than that, I highly recommend the UD x Gwen Stefani Eyeshadow Palette! (It may be even better than my Naked palette. Yes, I said it.)
// Sales //
ShopBop Sale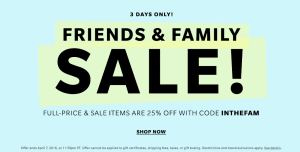 Shopbop is offering 25% off through April 7th sitewide with code INTHEFAM (yes, tomorrow! This Shopbop sale goes quick!) I thought I'd share a few recommendations because even though I am a budget conscious shopper, I do advocate for splurging on wardrobe staples that you'll love for years and years to come. For me, those things are handbags, sunglasses, and shoes. I also think it's worth it to splurge on a dress you really love from time to time as well.
For sunglasses, I own the RayBan New Wayfarers and love them. I'm dying to try the Clubmasters, so I picked those up this oversized mirrored version on sale.
For handbags, as you can see above, Rebecca Minkoff is a huge favorite of mine. You can shop the same style I purchased, the Regan Crossbody, but it also comes in a Satchel version which would be perfect if you like larger bags. I opted to pick up the Leo Clutch, and you'll be happy to learn I bought that with one of you in mind! Be sure to enter my giveaway below. ;) A few other styles to shop that are splurges but won't totally bankrupt you: the Michael Kors Jetsetter Crossbody Bag, the Botkier Trigger Small Satchel, the Diane von Furstenburg Iggy Saddlebag, the Rebecca Minkoff Isobel Saddlebag, or the Tory Burch Chain Wallet.
For splurge-worthy shoes, I think a good ankle boot like this Chelsea Boot from Madewell is beautiful. I also love a good ballet flat, and the Tory Burch Reva are a shoe that nearly everyone seems to love. I also love a good pop of color heel, and I'm loving these Dina Pumps from Alice & Olivia in Lemon.
Shopbop also has several more affordable lines like Madewell, BB Dakota, and Blank Denim. I love the Madewell jewelry and picked up this Double Time Ring and this Gridcraft Bangle Bracelet. BB Dakota has some really cute jackets, like this Ariana Drape Faux Leather one, and outfits like this denim jumpsuit with a tie back detail. I also love this Blank Denim Jean Jacket, which would be the perfect topper all spring and summer long. They also carry this adorable vegan leather jacket, and as you know, I can't get enough of mine from this brand!
Sephora
Hold onto your wallets, the VIB Rouge and VIB Sale is coming to Sephora! Starting tomorrow, April 7th, with coupon code ROUGENOTE, VIB Rouge members will be able to save 15% off all purchases site and storewide. VIB Rouge members will also have a special shopping day in store, April 7th, to bring a guest and receive a free tote with purchase. Starting April 8, VIB members will be able to save 15% off site and storewide with coupon code VIBNOTE. Beauty Insiders will be able to shop April 9 and receive 10% off their purchase site and storewide with code BINOTE. Sale ends on April 13th for all reward levels. Popular items do go quickly, so I'd suggest adding things to your cart now. ;)
Subscriptions
The Zoe Report Box of Style

This subscription from Rachel Zoe continues to impress. I absolutely loved the bag from Shaffer LA and am beyond excited to see what comes in the summer box!
// Books //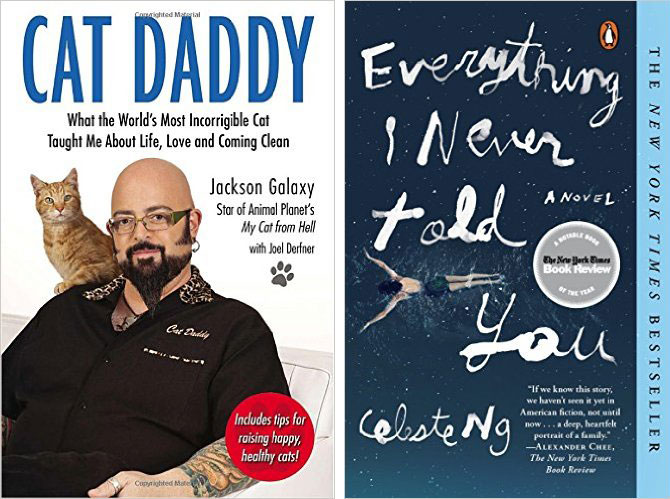 Cat Daddy by Jackson Galaxy
Okay, I know, kind of a weird pick… but I am a sucker for books about animals, and Jackson Galaxy has a wild story. From drugged out and depressed to famous cat behaviorist with no formal education, this story will tug at your heart-strings and may teach you a thing or two about animal behavior. (But no, as many reviewers complain, this is not a "how to train your cat" book!)
Everything I Never Told You by Celeste Ng
Speaking of heart-strings, this book will break your heart in a completely different way. A family is torn apart by the death of their daughter, whose body is found and subsequently they try to piece together what has happened. This story is really about people: their complicated relationships, resentment, and coming to terms with personalities you may not understand.
Duds
// Fashion //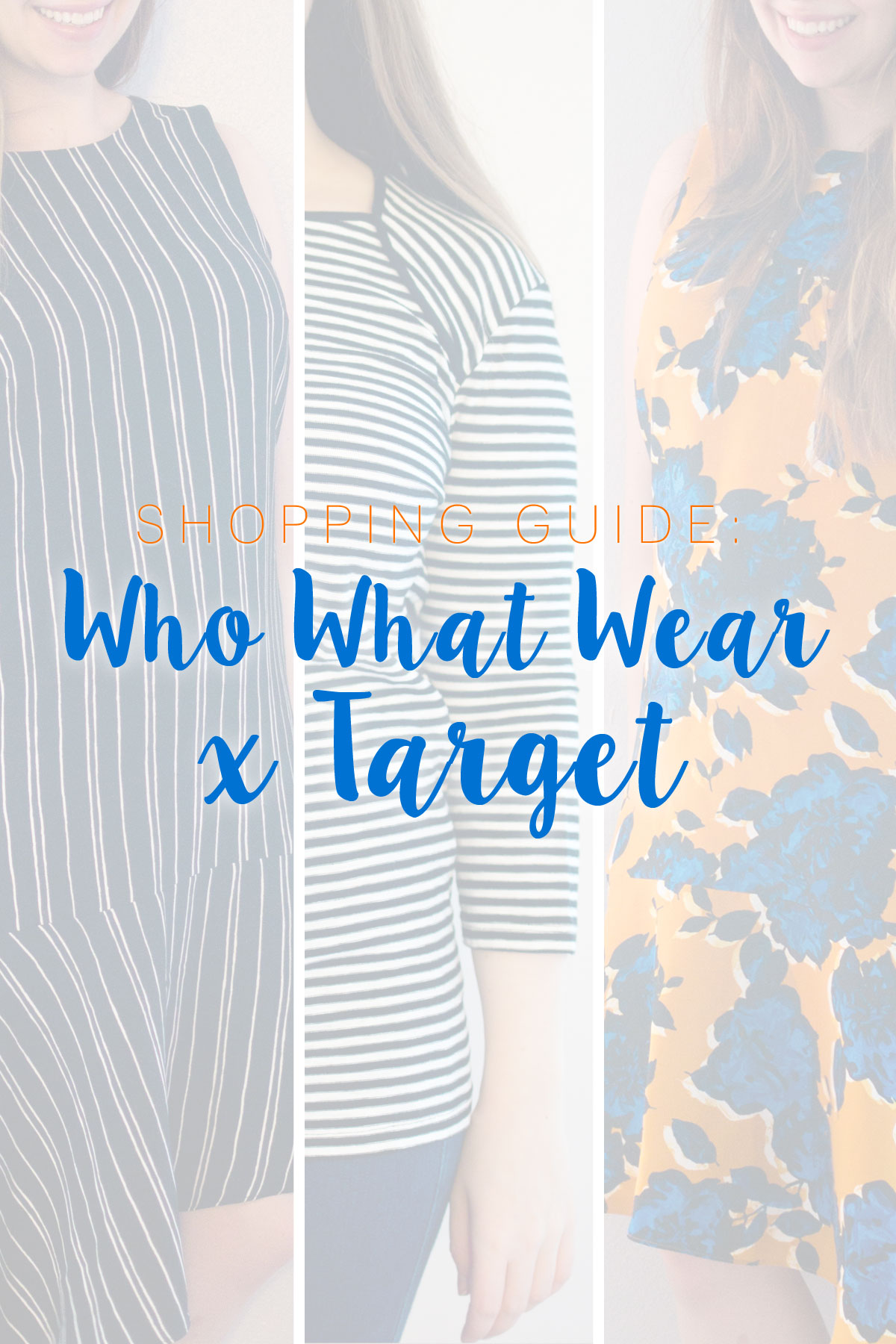 I think I've lucked out, because I really haven't purchased many duds lately. The most recent thing I can think of was the first round of the Who What Wear Collection, which really was a disappointment. The second round that was released in March was much improved, however I still had fit issues with a few pieces sadly.
// Subscriptions //

This year I decided to cancel the majority of my beauty subscriptions (Ipsy and Birchbox). It's been an adjustment not receiving them every month, but overall I feel better for it. I was getting so many samples that I just wasn't using that it seemed wasteful. Not to mention, my last several Birchboxes were disappointing to say the least.
// Books //
Foreign Fruit by Jojo Moyes
Jojo Moyes is one of my favorite authors, but this book, well, this book was not good. I really couldn't get through it and gave up on it halfway through. It was incredibly slow-moving and just flat-out boring.
Empties

Of course no monthly post would be complete without my trash! These are the products I've used up recently, and whether or not I'd recommend them. :)
Giveaway
If you've made it this far – congrats! You've found the giveaway. This bright-colored Leo Clutch from Rebecca Minkoff is going to be key this spring and summer. Enter below and let me know in the comments what your favorites this month have been! Open worldwide, giveaway ends 4/24 at midnight. Good luck!