on wednesday, i mentioned how i realized how pale i am over the weekend, and even made up a phrase: pale girl camo. well, here's the outfit that really spelled out how pale i truly am. my dermatologist would be super proud of me right about now.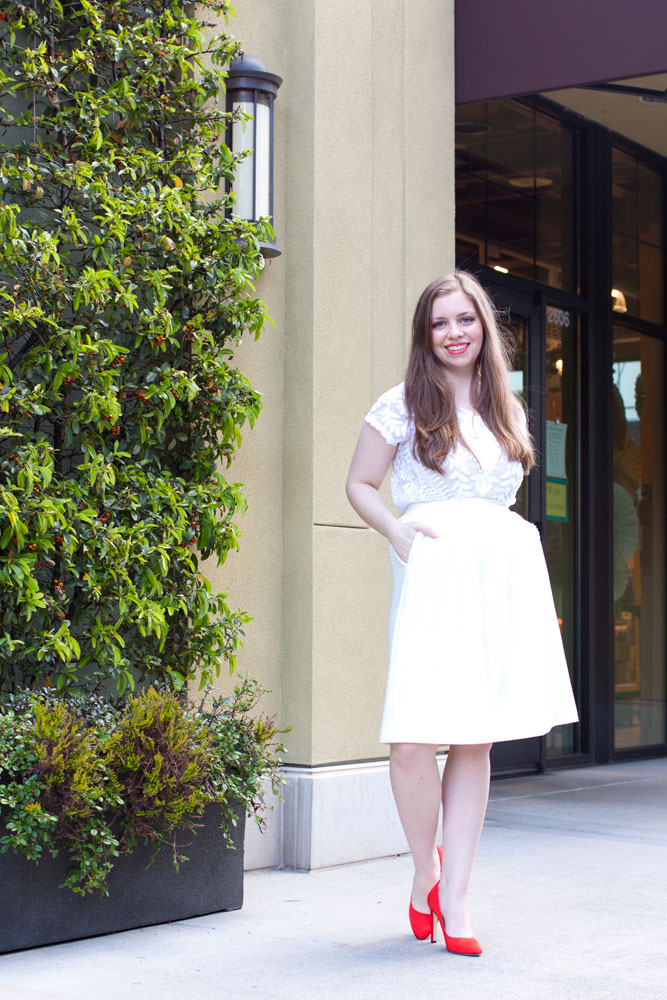 midi skirts are something i've heard are terrible for us petite people. i say whatever to that. wear what you like, even if its not the absolute most flattering thing in the world. i have a couple of tough spots – i'm short (5'3″) and i also have a short torso. it makes it a bit of a challenge when it comes to shopping sometimes, but i always dig a high waisted look.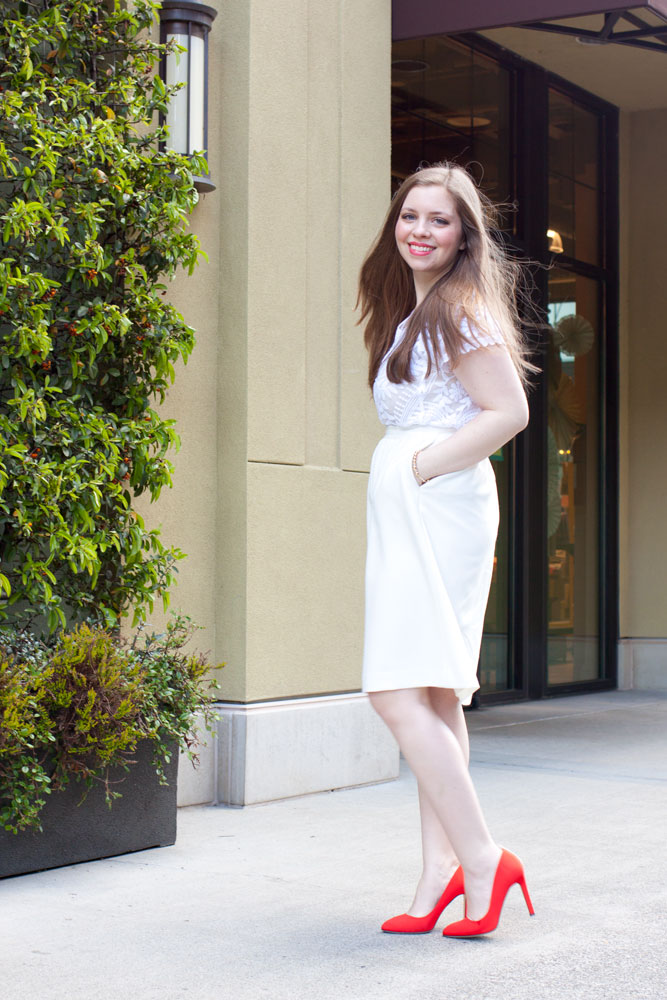 the thing that really sold me on this midi skirt? those pockets. there's nothing better to me than a dress or skirt with pockets. seriously, you can put things in there! your hands, instead of awkwardly trying to pose them during outfit photos. your phone… and then you'll forget you have pockets in your skirt and panic because you can't find it. yeah, i would never do that.
oh and these shoes. you may remember them from when I met Sarah Jessica herself. the bottoms are even signed! swoon.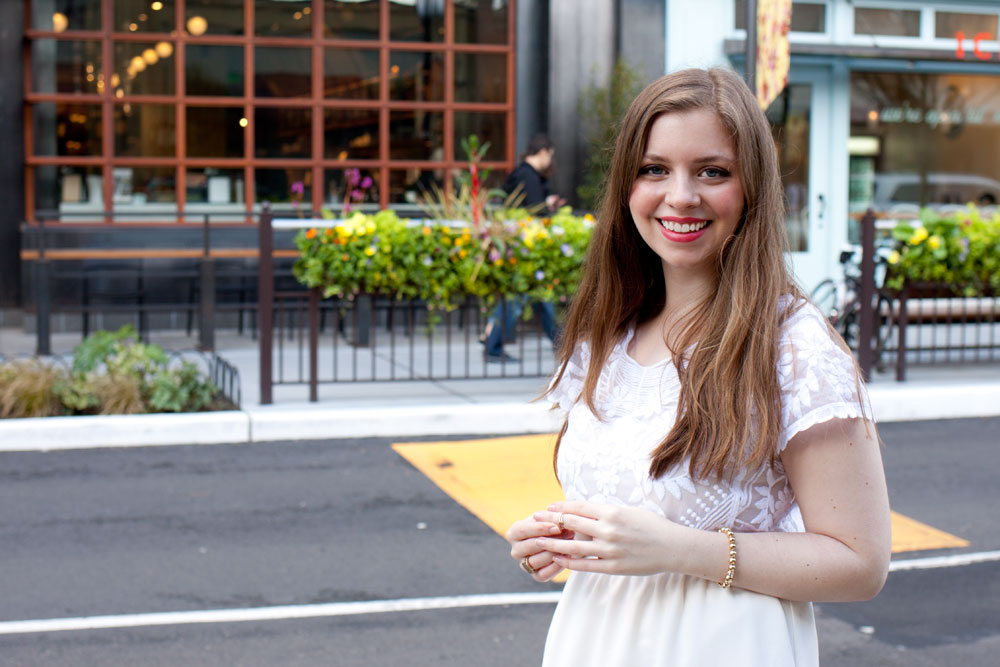 as you can see, the wind provided an interesting effect on my hair in some of these photos. not to mention the onlookers that were trying to maneuver around us when we were taking these shots. a big thank you Sarah for taking these for me!  oh the life of a personal style blogger, its awkward and fun all at the same time.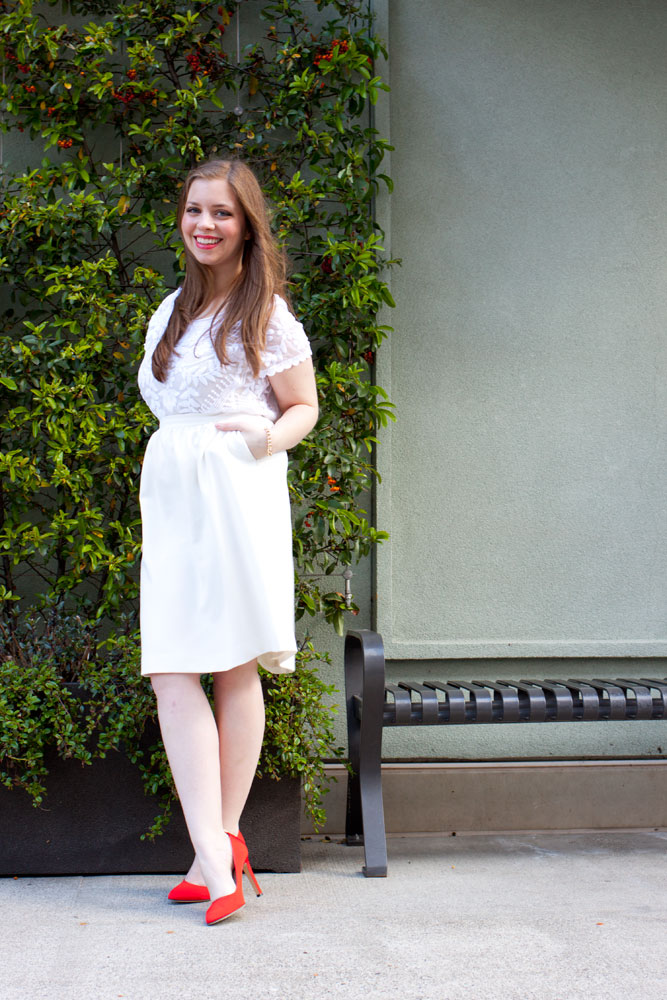 what i'm wearing:
top: express
skirt: chelsea28
midi rings: lc lauren conrad
twist ring: forever 21
bracelet: dillard's
shoes: sjp collection
lip color: be a bombshell in hot damn

happy friday!