Sponsored Post: I was selected to try and honestly review Paula's Choice through Pretty in My Pocket. All opinions are my own, of course!
Paula's Choice Skincare is nothing new to me. I first heard about Paula's Choice a few years ago after stumbling across Beautypedia. I was deep in the obsession of cleaning up my beauty routine and was chucking lipsticks with any nefarious sounding ingredient left and right. I've since lightened my stance on what makes the cut or not, but Paula's Choice Skincare (and makeup; their foundation is great too!) has always had good ingredients and really worked.
Many of you know my skin struggles. Not long after starting my blog, my skin reverted to a second puberty and I had terrible cystic acne along my jaw and upper neck area. I felt bad about myself. I didn't enjoy looking in the mirror and makeup became a crutch and was no longer fun. It even affected the way I dressed; I started to wear high necklines and scarves to hide the deep rooted acne. It hurt my self-esteem and I wasn't a very nice person to those around me because I was feeling low.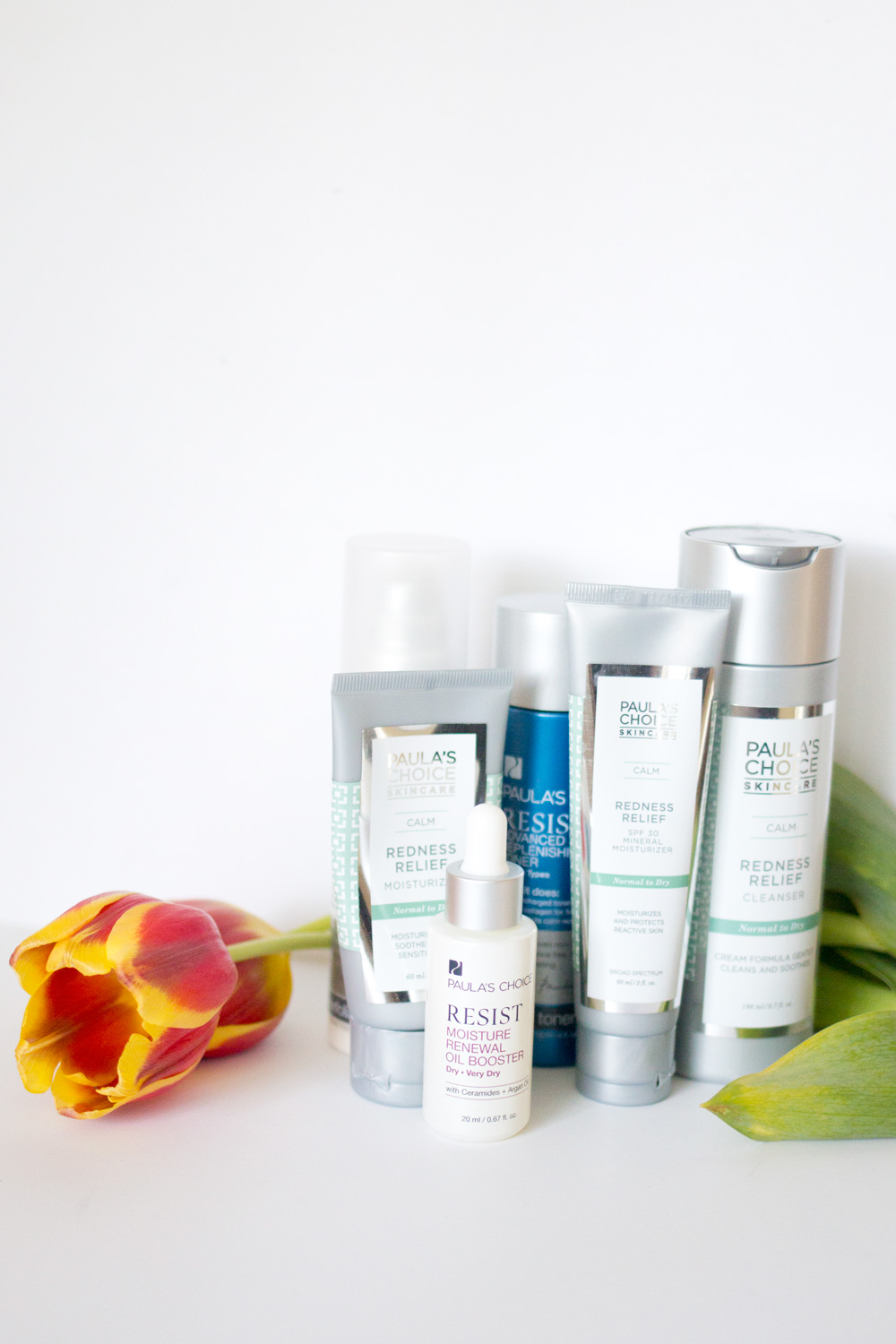 Paula's Choice Review: Spring Skincare Routine
I honestly don't know what turned my skin around other than being kinder to it. I had thrown a number of lotions and potions in an effort to dry up the acne, but it only left my skin even angrier. I then started moisturizing more and caring for my skin as if it were dry (which it was) and the oil production slowed and I've since only battled one monthly crater. (Hormone problems, am I right?!)
Because I really don't 100% know what helped my skin most, I'm not wary of trying out new products. I already knew that Paula's Choice made some great products, as I'd been using the 2% BHA liquid recently, but when I was offered the opportunity to work with Paula's Choice through Pretty in my Pocket, I was ecstatic to try out an entire line of products chosen just for me.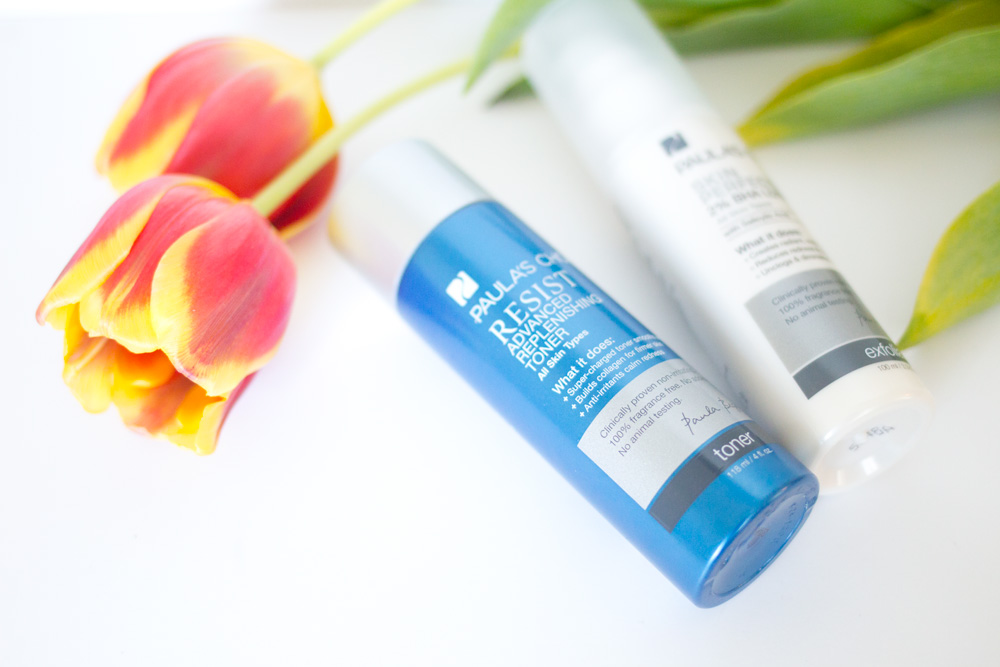 I was able to set up an email consultation with one of the knowledgeable experts at Paula's Choice, and I told her all about my skin. (P.S. This is not a blogger perk, you can contact them by phone at 1-800-831-4088 for a free consultation!) At the time, it was just before spring really hit so my skin was in a confusing transition as it was still fairly chilly but the sun was trying to make an appearance. I find in between seasons is the worst time for my skin – it often goes from dry to normal back to dry quite frequently making it challenging to nail down a plan.
For my combination-dry but breakout prone but slowly aging skin, I was provided with a multi-step routine for the day time:
– CALM Redness Relief Cleanser for Normal to Dry Skin
– RESIST Advanced Replenishing Toner
– 2% BHA Lotion
– CALM Redness Relief Mineral Moisturizer SPF 30  for Normal to Dry Skin
At night, my routine was similar, but swapping the CALM Redness Relief Moisturizer for Normal to Dry Skin in and adding a few drops of the RESIST Moisture Renewal Oil Booster (one of my holy grail products! It's good.) Holly, my consultant, also recommended the RESIST BHA 9, a potent salicylic acid spot treatment for clogged pores. I also have been using this on my forehead wrinkles that I'd like to minimize. ;)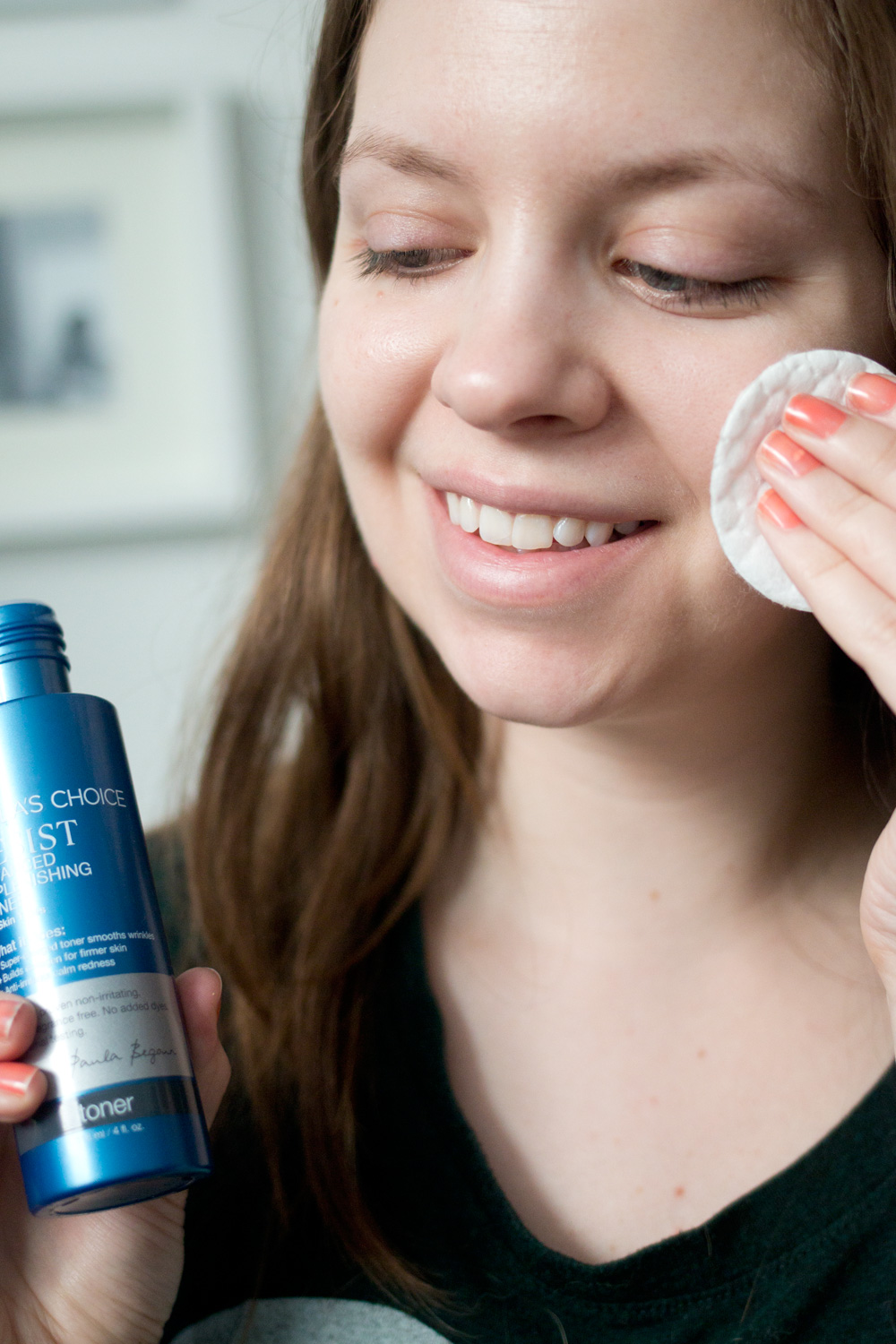 Before starting Paula's Choice my skin looked okay, but it didn't feel good. It felt tight, dry, and looked dull. After using my Paula's Choice, I've noticed a complete turn around in the way it feels. The cleanser does not overdry my skin, and using the toner (which is almost a lotion-like consistency) right after feels like a boost of hydration. While the 2% BHA lotion is a bit strong for me, using it every other day has meant less dry patches and a smoother application of foundation. I also love adding the RESIT Moisture Renewal Oil Booster to my daytime moisturizer on days when I'm feeling a little parched, or  if I'm wearing a liquid foundation, a drop or two helps my foundation feel that much more hydrating.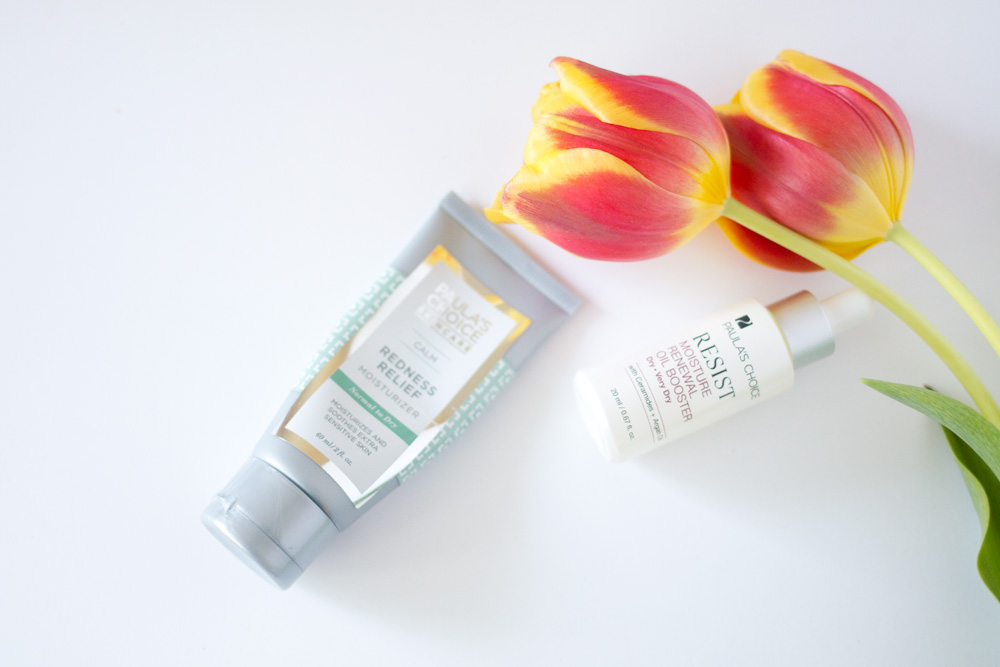 Luckily as a Power Primper with Pretty in my Pocket, I'm able to provide you with a 20% discount on any purchase from Paula's Choice through May 31st, 2016. Use code PRIMPSPRING at checkout. I highly recommend all of the items I tried, but if there's only one or two you'd be able to choose I'd definitely say the RESIST Moisture Renewal Oil Booster and the 2% BHA Lotion would be my top picks. You'll see results from using those in days and they offer a 100% money back guarantee within 60 days if you don't love the products. If my skin type isn't the same as yours, you can also visit Pretty in My Pocket and sign up to check out even more reviews of Paula's Choice products.
Have you tried out Paula's Choice products before? What was your experience like?