It's no secret that I was pretty disappointed in the Who What Wear Target Collection that was released at the end of January. I had seen ruffles, lace, and florals that didn't end up being represented in the collection that was in my local Target store. Then it just so happened, that I was browsing Target.com for something completely different last week when I noticed that one of the dresses I had been eyeing was magically for sale. Apparently I missed the latest collection drop, but no matter because my local Target still had plenty to choose from.
I went right after work, so I was in no mood to try on my haul in store. I took it home and tried on in the comfort of my home and thought I'd share my thoughts about the recent releases. To be honest, I wasn't expecting much… so did the latest collection additions change my mind?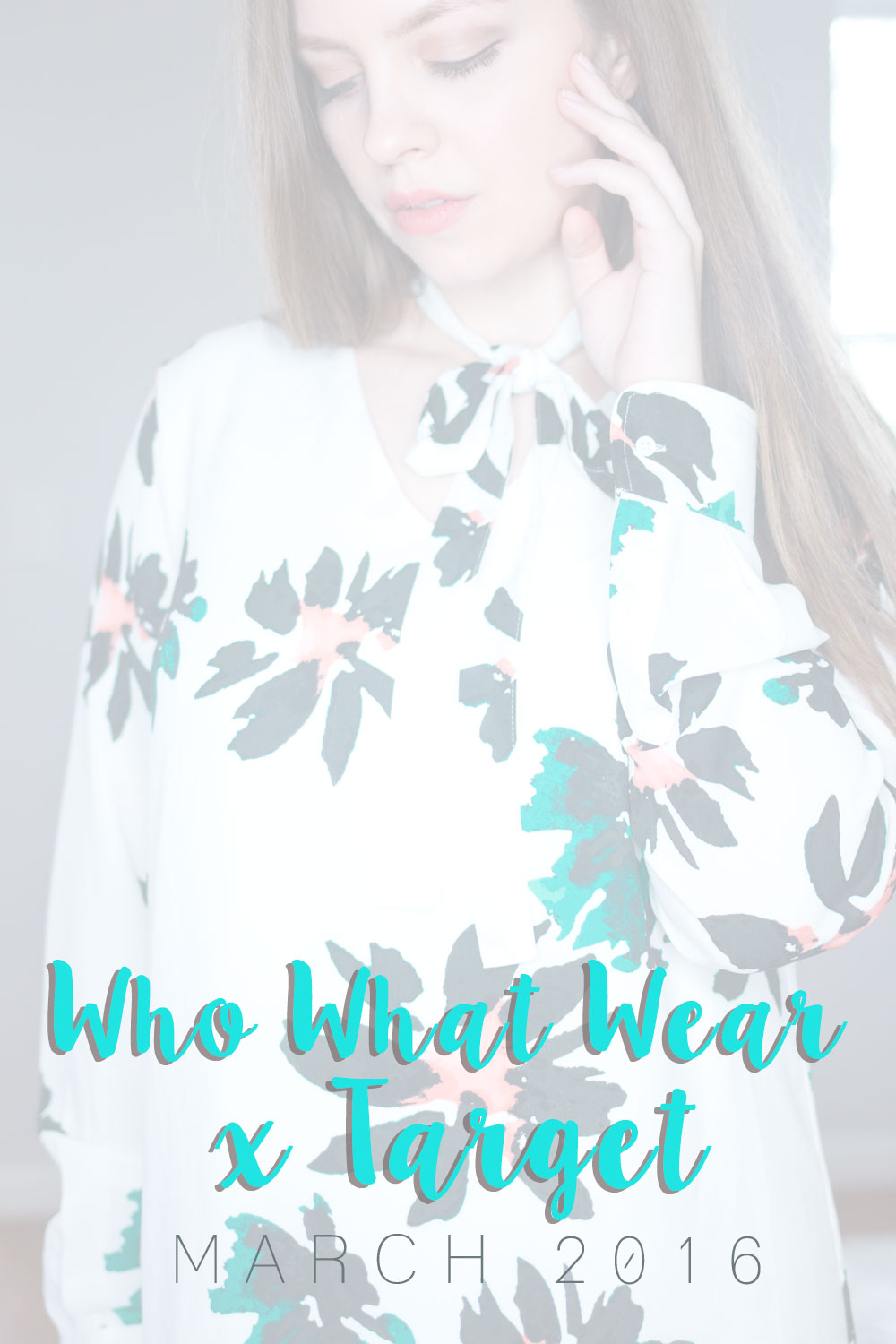 Who What Wear Target Spring Collection Try On Haul
Oh and bonus, all the Who What Wear Target items are currently on sale for buy one get one 50% off. Target sales typically run through Saturday night, so if you see something you want to try, I'd suggest grabbing it sooner rather than later. ;)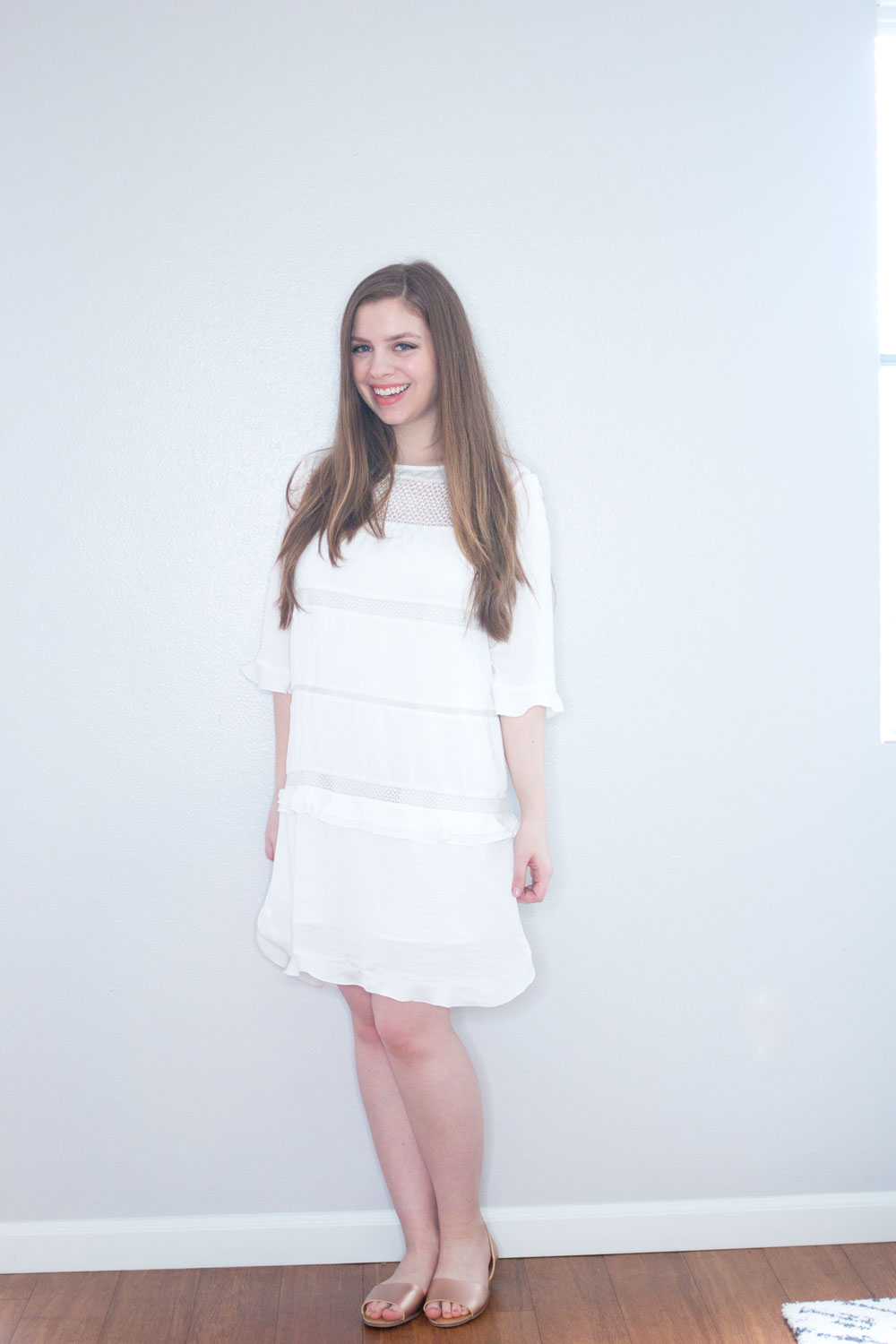 Ruffle Shift Dress in White, Size Small, $34.99
I had an event this past weekend where we were asked to wear spring dresses, and I knew I wanted to wear white. When I saw this online, I just knew this would be perfect. (Well, so long as fit it anyway!) I ended up being super pleased with it – super comfortable, light and airy, yet looks and feels more expensive than the price tag, so I was sold.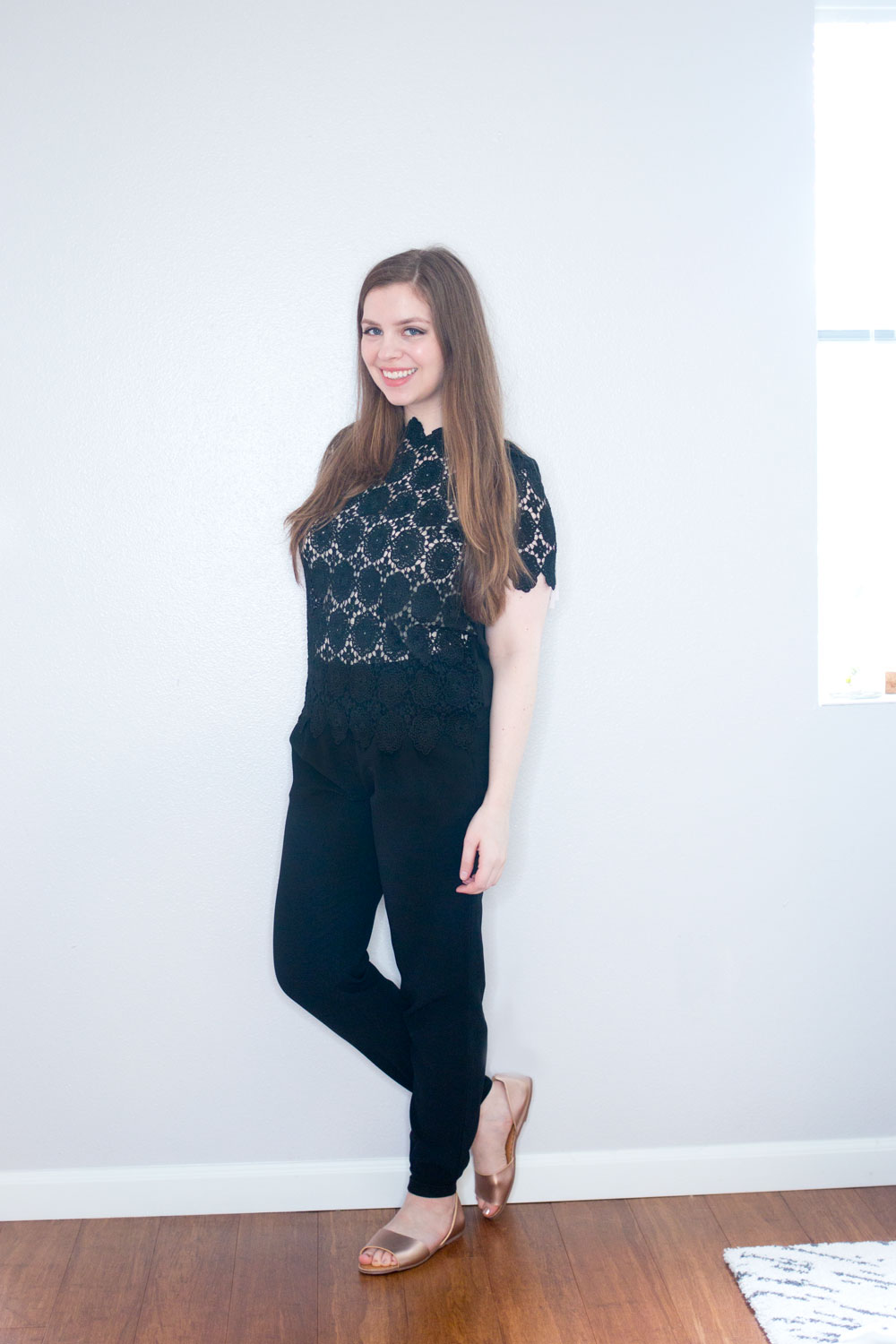 High Neck Lace Top in Black, Size Small, $24.99
I loved this on the model, and in the lookbook, but I'm honestly not so sure about this on me. Unfortunately, I love the look of high necks on others, but on myself, it usually draws too much attention to my chestal region and I end up not liking the look. The crochet lace is what attracted me to this in the first place, and I did find another top on Target.com that is the same crochet look but without the high neckline.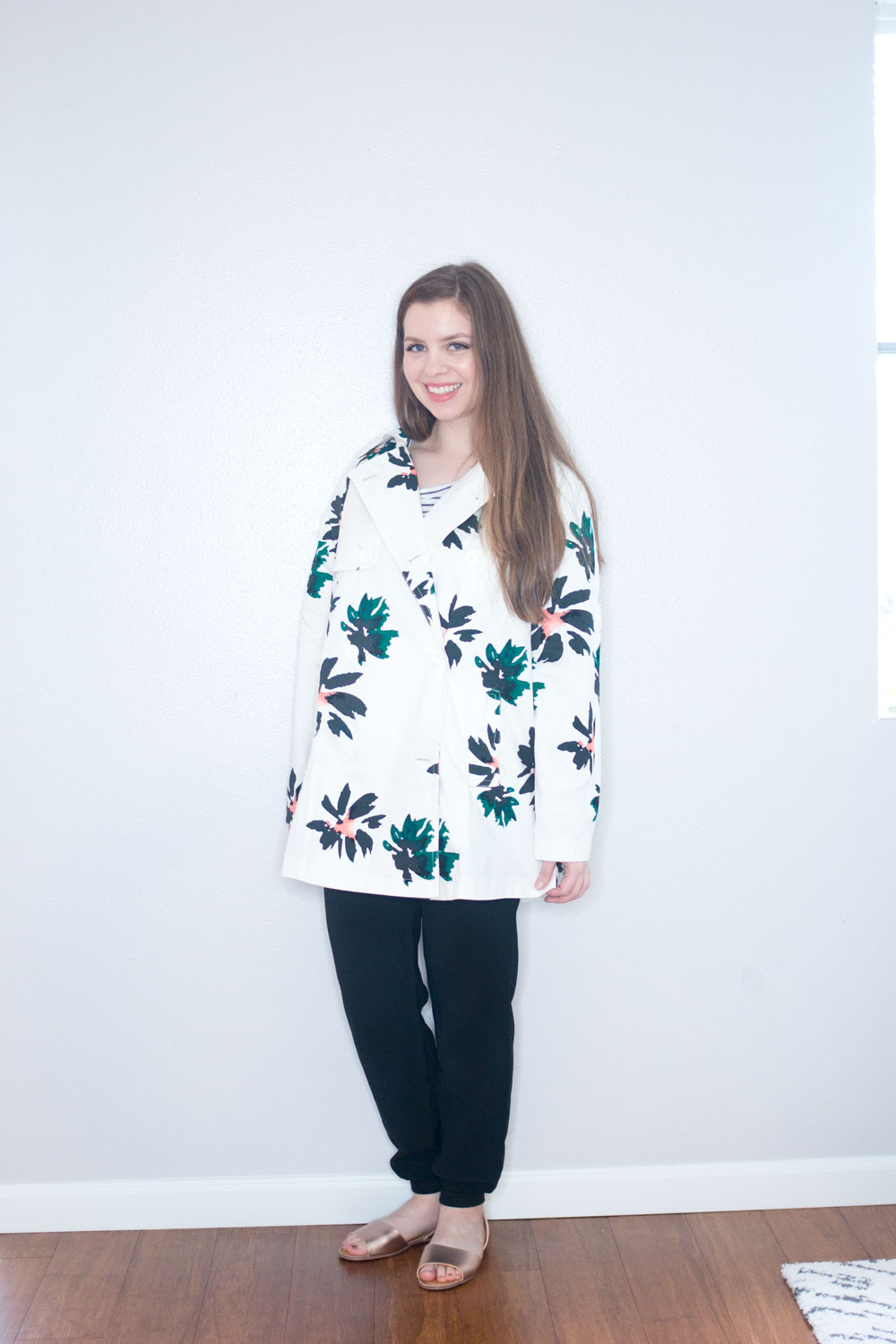 Printed Trench in White Floral, Size Small, $44.99
This, unfortunately, was a giant flop. Quite literally, giant. This is a size small, but I'm not sure you'd know that based on the appearance of the coat, which feels several sizes too big. The sleeves were too long, the width of the coat is generous, and there's just a lot of material happening that I didn't love. I think this would look beautiful on someone taller who can pull off a wider silhouette. For shorties like me, it just ends up making me look even more petite.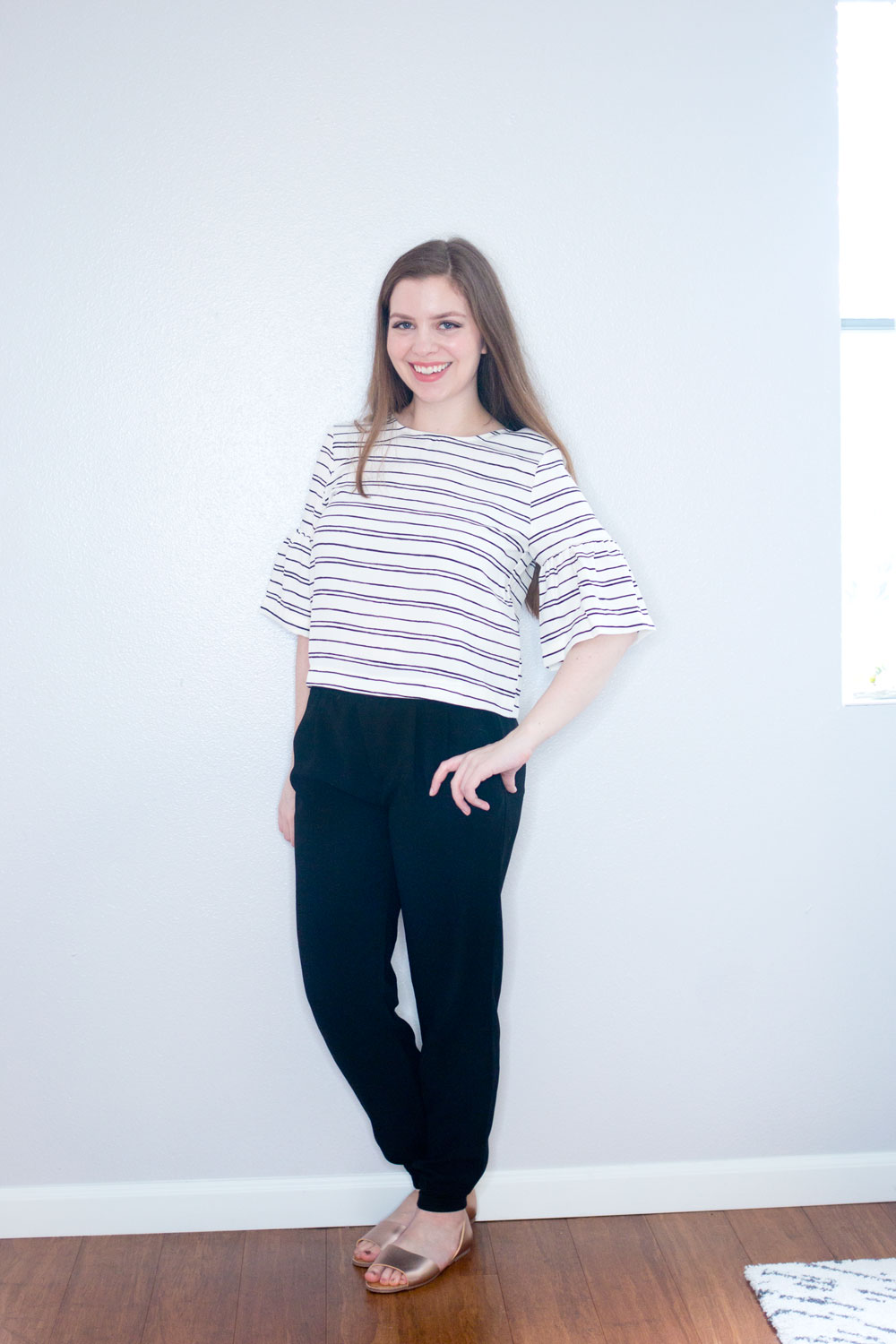 Ruffle Sleeve Top in White/Black Stripe, Size Small, $24.99
I'll be honest and say this was an "out there" purchase. I wasn't sure about it then, and I'm not sure about it now. The sleeves are so cute, but I feel like if they were longer it would have been more flattering. In general, the style of this is fun and different; however I'm thinking this particular garment isn't quite right for me.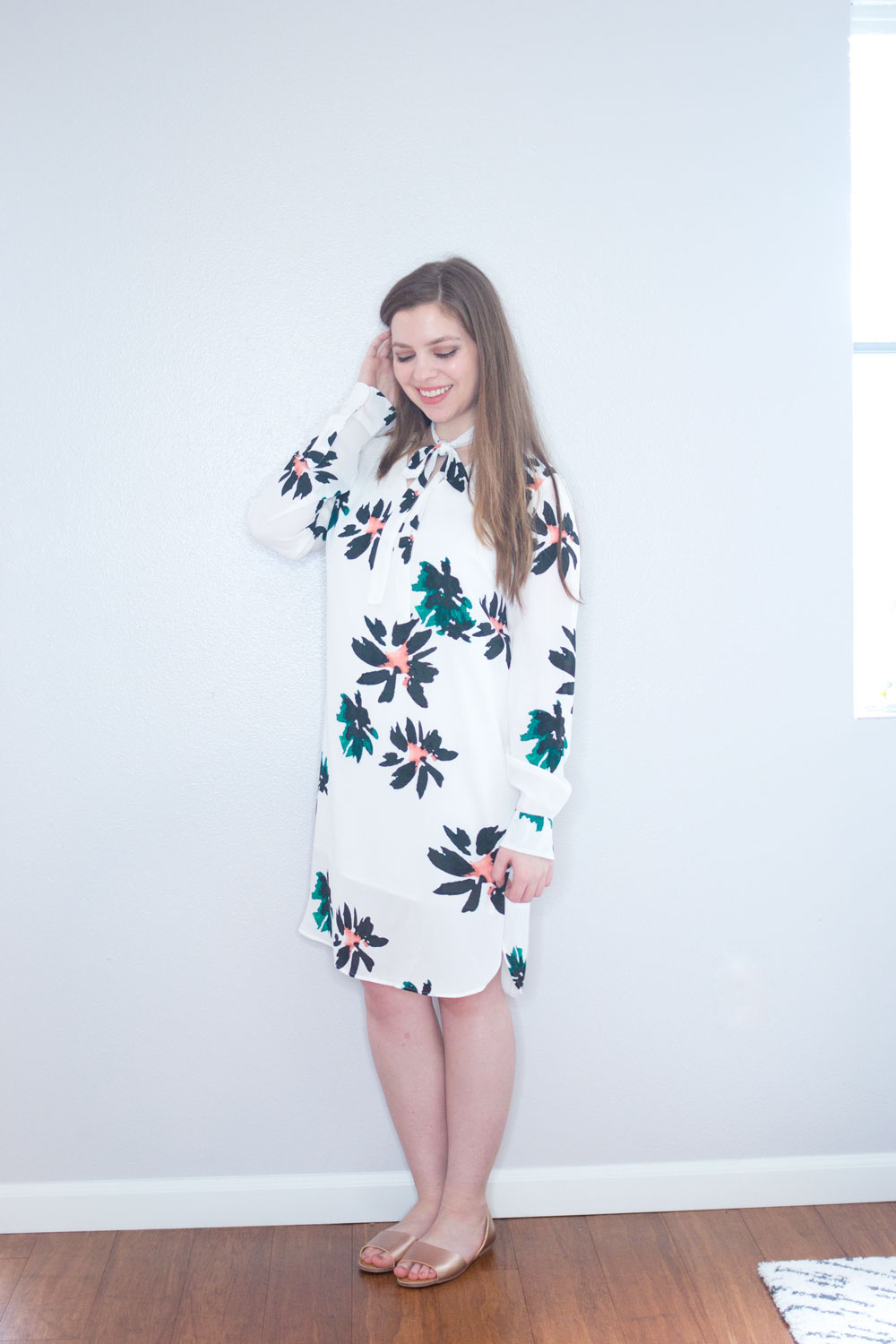 Tie Neck Dress in White Floral, Size Small, $34.99
Ah yes, another dress. Apparently that's my go-to this spring! Florals for spring? Groundbreaking! ;) What I like about this dress is the tie neck, and the casual vibe the shirt hemline gives it. What I'm not super crazy about is the awkward length. I'm going to try this on again with taller shoes and see what I think, but I may end up getting this taken up at the hemline. Thoughts?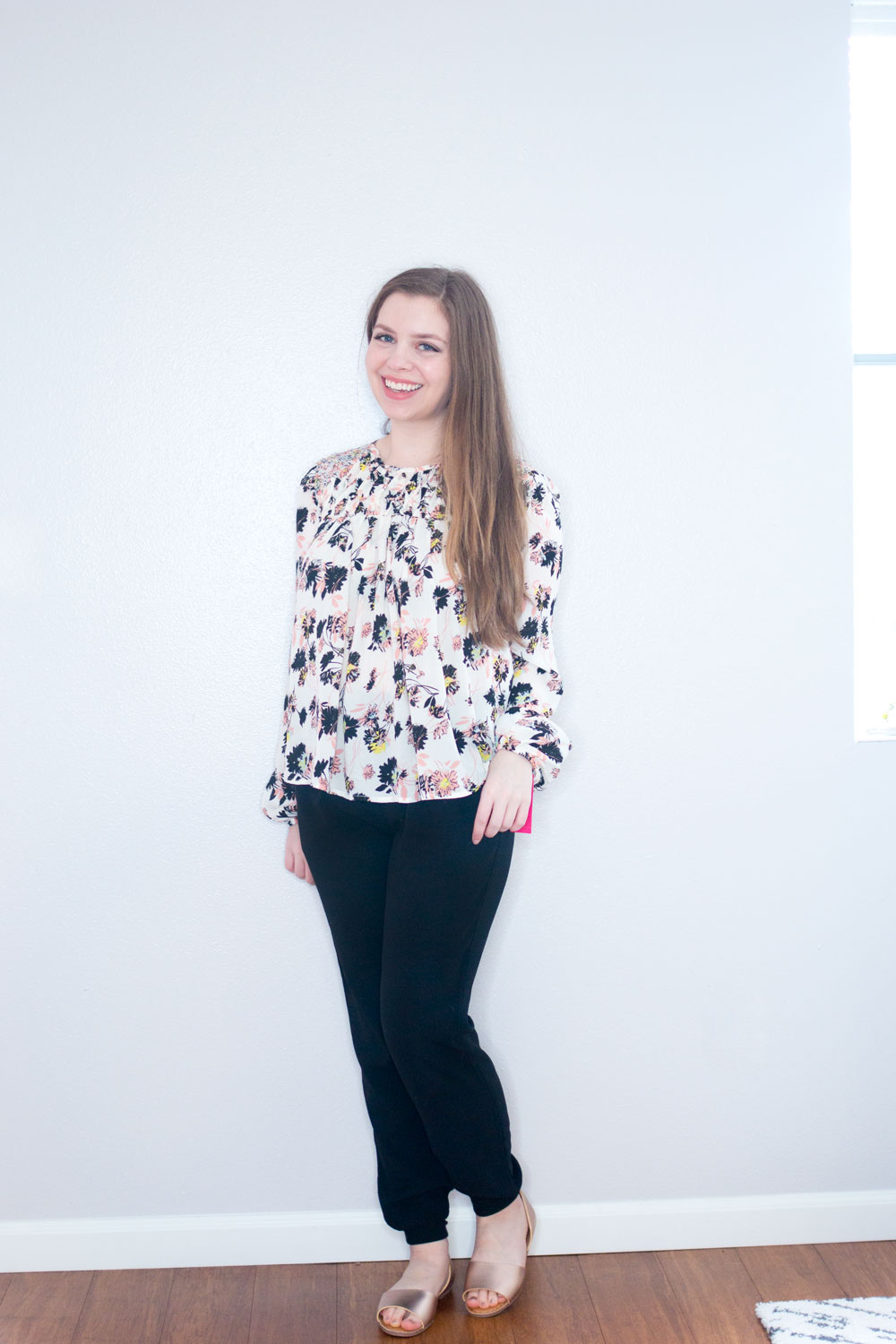 Xhilaration Smocked Long Sleeve Top in Ivory Daisy Print, Size Small, $22.99
Call this the odd one out, as it was not a part of the collection but I loved the crazy looking floral print! Unfortunately, the Target Xhilaration line has much more of a juniors fit, and this ended up being too tight in the arms and chest. It's cute though, and I'm going to try the next size up instead. I love having tops like this in my wardrobe to wear to work and to dress up and down on the weekends.
Have you checked out the recent releases from the Who What Wear Target Collection? Did you fall for any of the pieces or was this a fail for you?