Sponsored Post: This post was sponsored by the National Dog Show Presented by Purina. I loved the idea of the #DogThanking campaign and am excited to help raise money for the AKC Canine Health Foundation!
I'll be the first person to warn you that Shibas aren't for the faint of heart, but I'm also the first person to tell you how much I treasure mine. Yesterday, a certain little man turned 3, and I couldn't help but be a tiny bit sentimental for his younger days and also be sad that another year has passed by so quickly.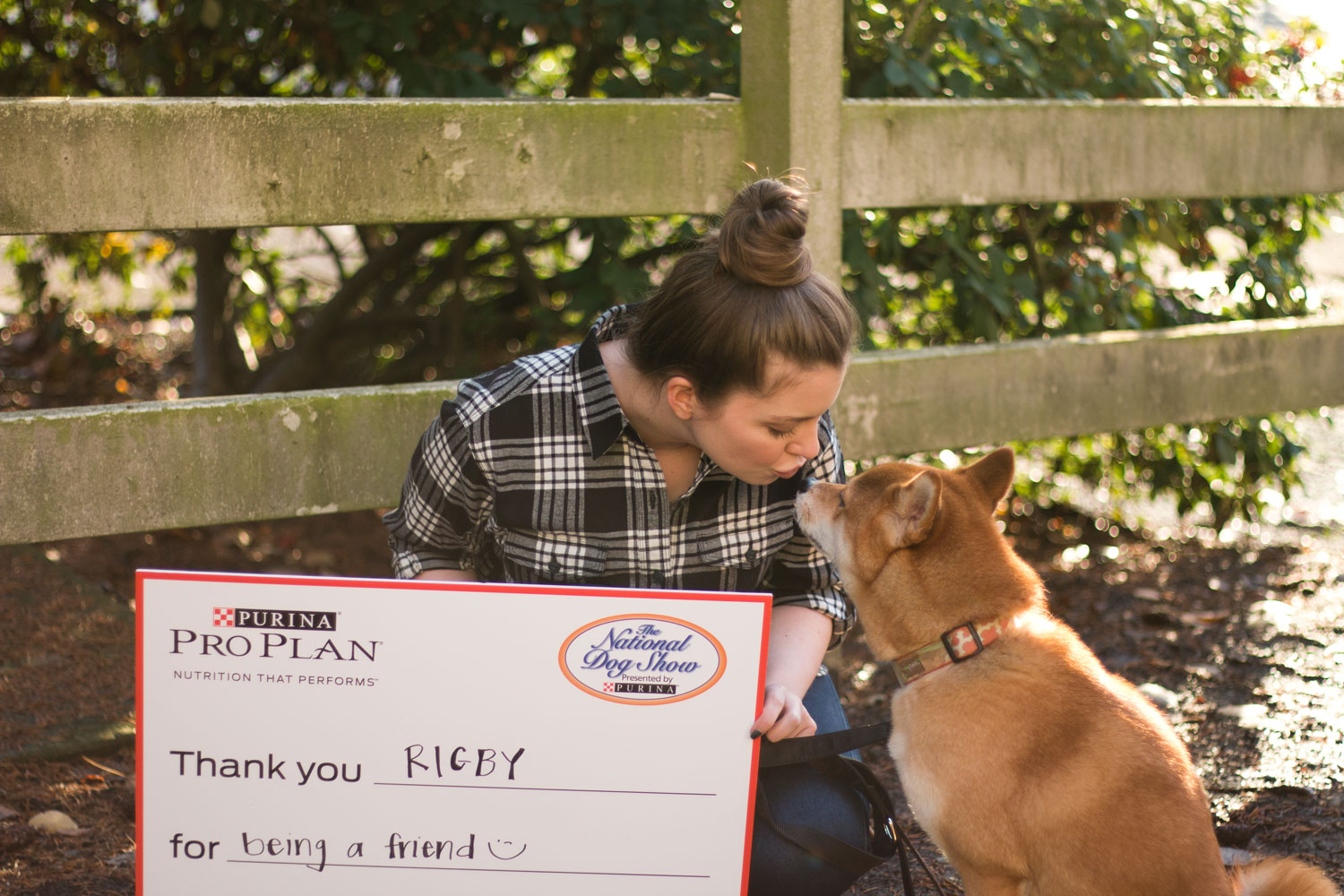 As Thanksgiving draws near, it reminds me to be thankful for what I do have, and how I'm incredibly grateful to have such a special dog in my life. I was recently at an event where a woman received a devastating phone call that her dog had passed while she was away from home. My heart broke for her, and it reminded me of how we felt a few years ago when we learned that Dave's dog Bonnie was very ill. I was instantly transported back to those emotions and felt for her. It's an amazing thing to own a dog, but it's incredibly difficult to lose one.
Immediately I grabbed my phone to check my pet cam to make sure Rigby was okay, and to text Dave to confirm that he was okay when he got home. Paranoid? Maybe, but I can't imagine if anything were to happen to him. I'm grateful for his companionship, friendship (even if he can't communicate much with me) and for his loyalty. He's a good boy, and I'm happy he's mine.
With all that said, I think it's incredibly important to care for the health of your pet. Obviously not everyone is made of money and does not have unlimited funds for everything. However, I think annual wellness exams, providing the highest quality food you can afford, and making sure your dog is properly exercised and mentally stimulated is incredibly valuable. Purina, this year's sponsor of the National Dog Show, has pledged to donate $1 for every social share using #DogThanking to the AKC Canine Health Foundation, up to $75,000. The AKC Canine Health Foundation conducts research to help prolong the life of dogs and their owners (Oh and if you're interested in getting involved, your dog might be able to help! They're looking for various samples for future studies.)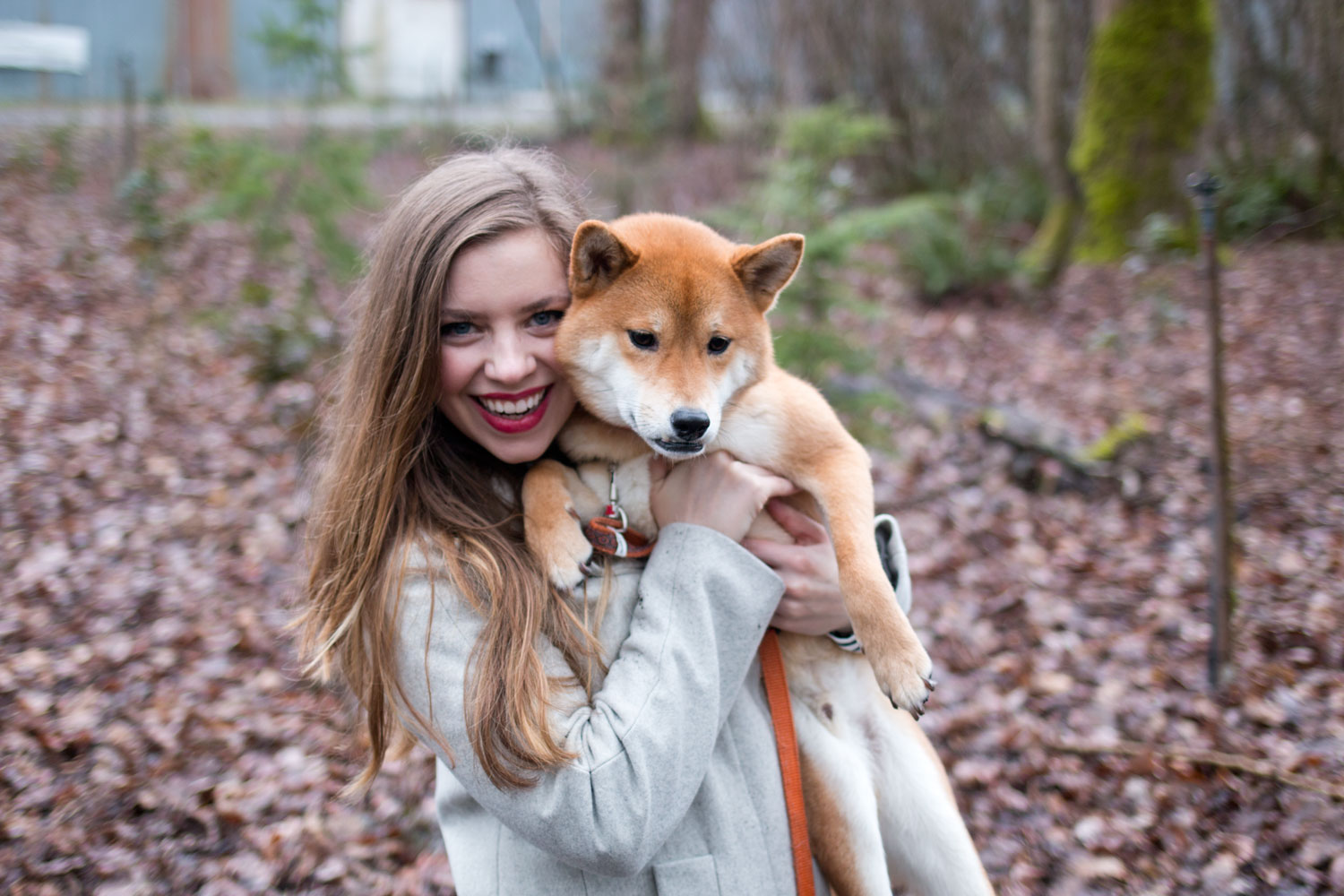 Rigby: #1 proponent of big hugs ;)
With that said, give your dog (or cat, hamster, goldfish, whatever!) an extra big hug this holiday season, and treasure the time you have with them. If you have a spare minute, snap a photo and use #DogThanking to help future animals live longer lives. I sometimes think it is easy to forget how special they truly are.
What makes your dog or pet special? Do you have anything special you do with them to show them that you care? I'd love to hear about your special pets (past or present!) in the comments. :)