Affiliate Links: If you click a link I may make a small commission.
Happy Tuesday! It totally feels like Monday today and I'll be honest and say this weekend, though long, was not long enough. We spent most of our time trying to catch up on things around the house and prepare for the end of our major renovations. Can you believe we're only now coming to the end of that? I hope you were able to have a fun and relaxing weekend!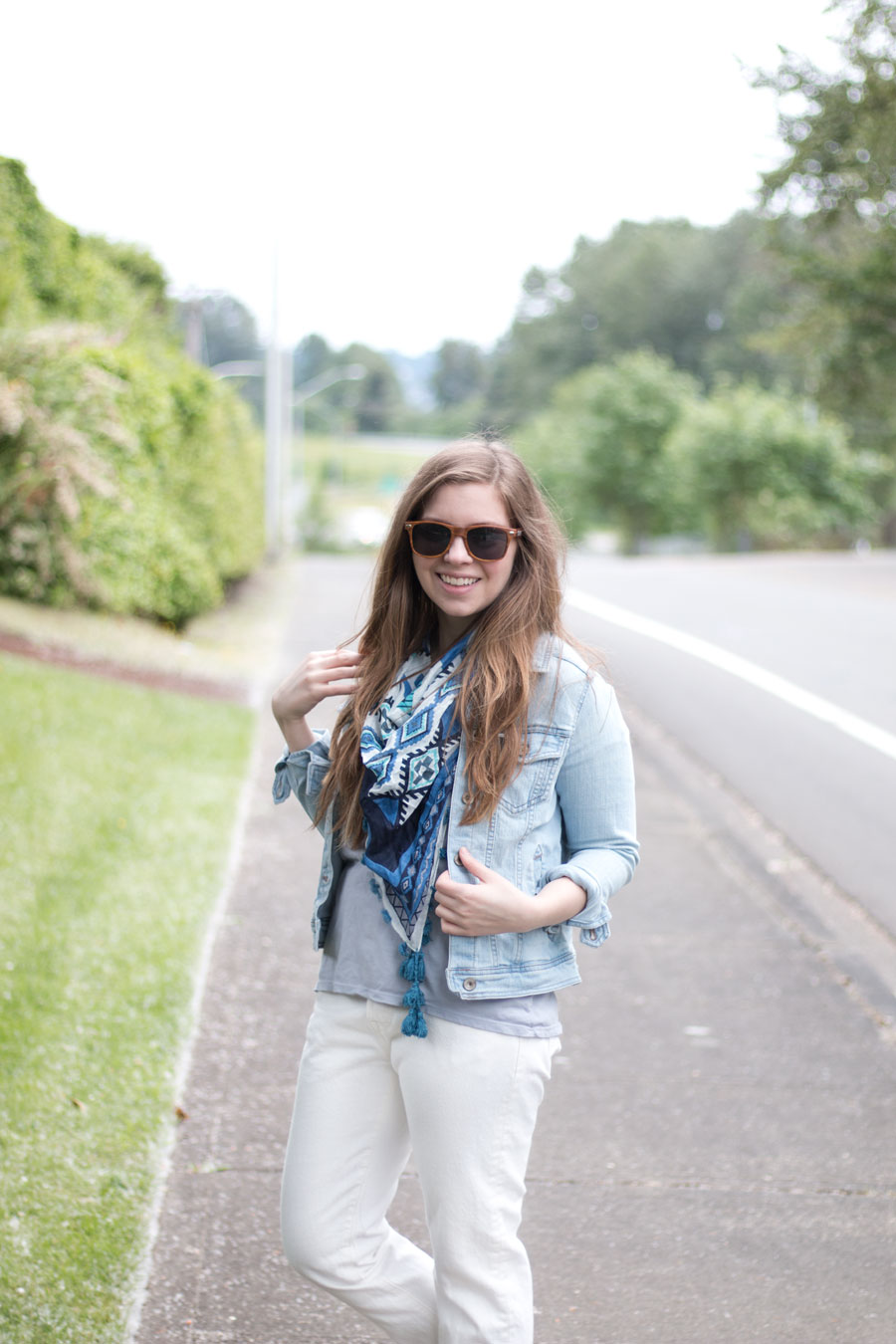 What I'm Wearing
Jacket: Sonoma Life & Style Faded Jean Jacket, Kohl's
T-shirt: Everlane U-Neck in Gray
Jeans: Levi's 501 CT in Cottontail (last worn here)
Scarf: MKT Studio FOOTY Scarf, ZebraClub.com
Shoes: Mossimo Dianne Cap Toe Espadrille Flats, Target (on clearance!)
Sunglasses: Dave's work, haha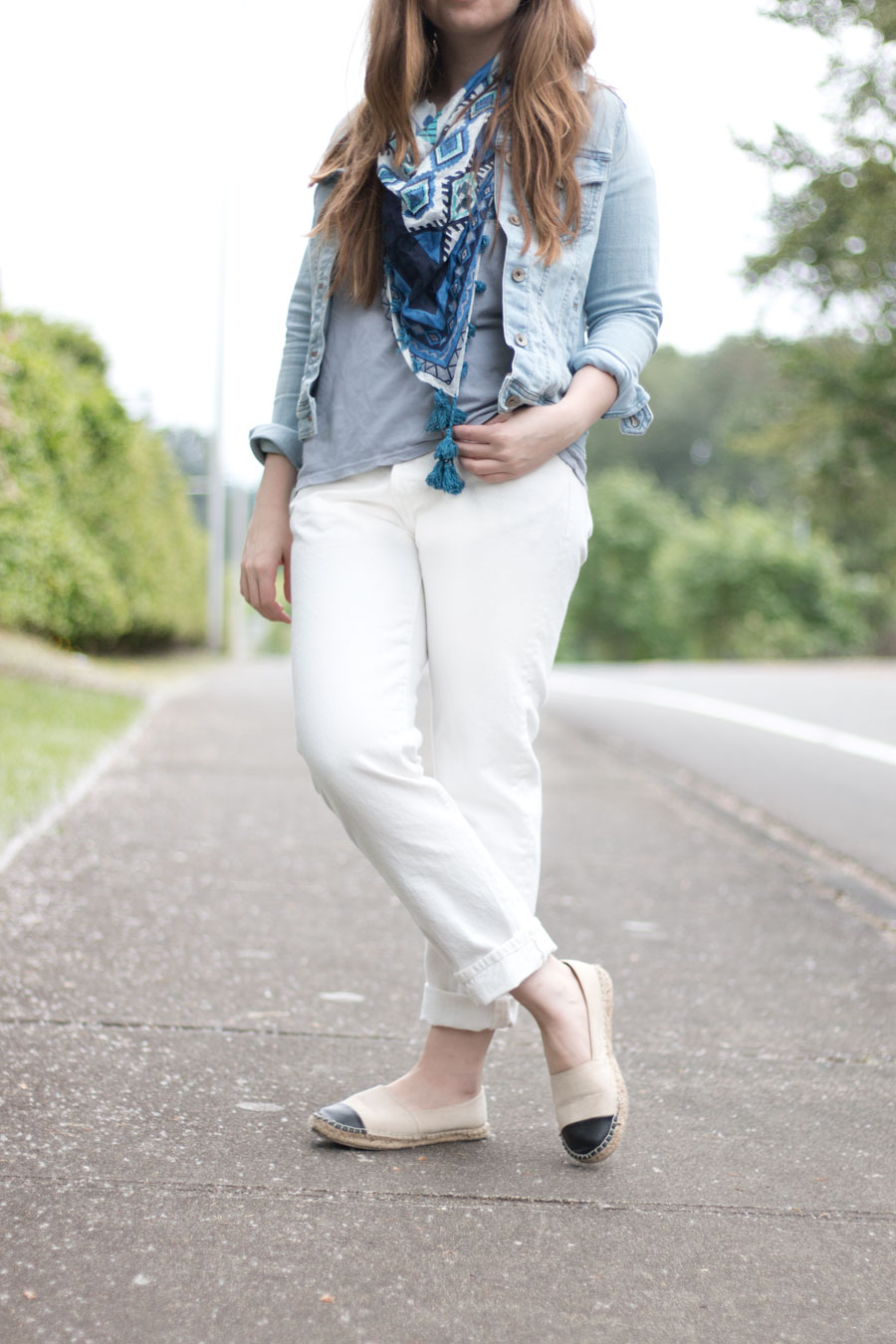 When it comes to weekends, I can't help but want to live in flats and boyfriend jeans. I mean, it's basically an upgraded form of sweatpants. I added this fun scarf that I picked up from ZebraClub.com from MKT Studio and a simple gray top from Everlane, who sells amazing basics. Simple, casual, and perfect for this wacky weather. Today it wasn't warm or cold, it wasn't rainy or sunny… it just was. Pretty typical of Seattle, but no complaints when there's no rain. ;)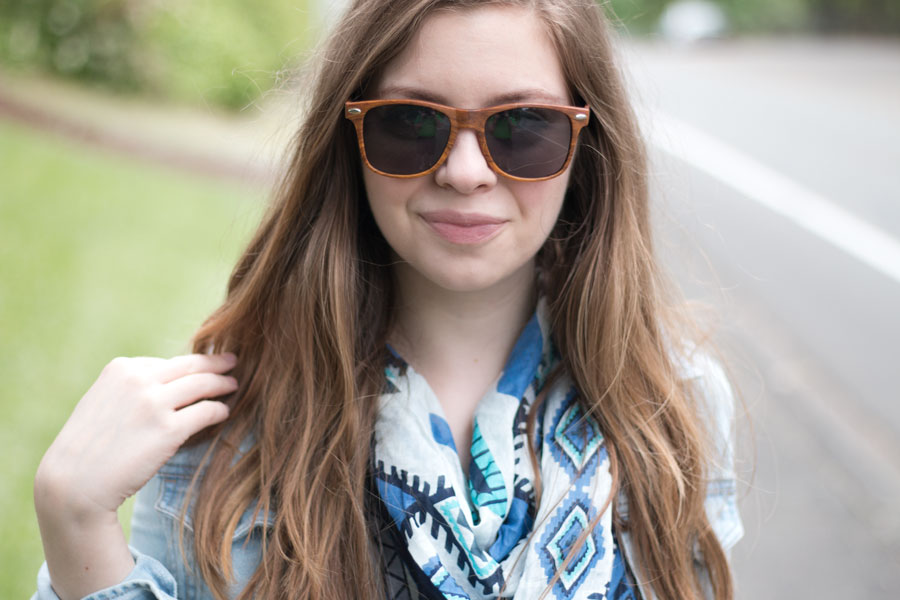 A couple of months ago, I actually won a gift card from ZebraClub.com after they launched their Instagram. Zebra Club is a Seattle Boutique, and ZebraClub.com is their exclusive online boutique, selling unique items that aren't available in their brick and mortar storefront. They've hosted a few pop-ups for their spring line, and they asked if I'd be interested in sharing the love with you for ZebraClub.com by providing a gift card giveaway! Of course I said yes, so get yourself entered below and check out the pretty spring dresses! This gift card would make a nice dent in picking one of these up for the coming summer months!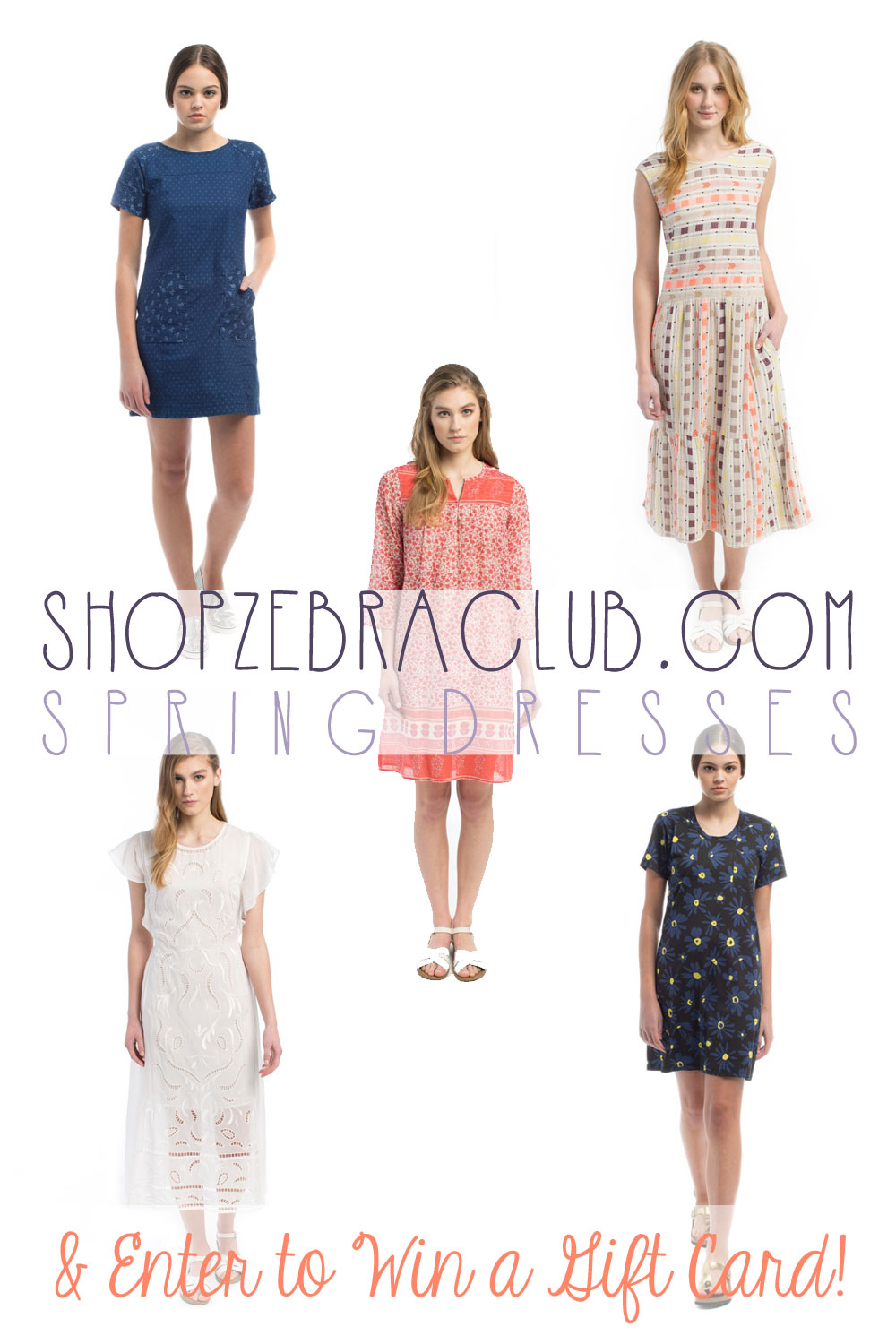 Dresses: Wren Combo Shift Dress $265 // Ace & Jig Shore Dress $280 // Pink Chicken Reyna Dress $145 // Tryb Avril Dress $375 // Whit Tee Dress in Floral Print $140
a Rafflecopter giveaway
How did you spend Memorial Day Weekend? What is your favorite item from ZebraClub.com?