Happy Small Business Saturday! Are you shopping small this holiday season and looking for the best Seattle gift shops? Read on, because in the process of only shopping small businesses in Seattle last holiday season, I discovered some amazing local shops and new-to-me businesses in the process. And I thought I already had the down-low on the best gift shopping destinations as a Seattle native!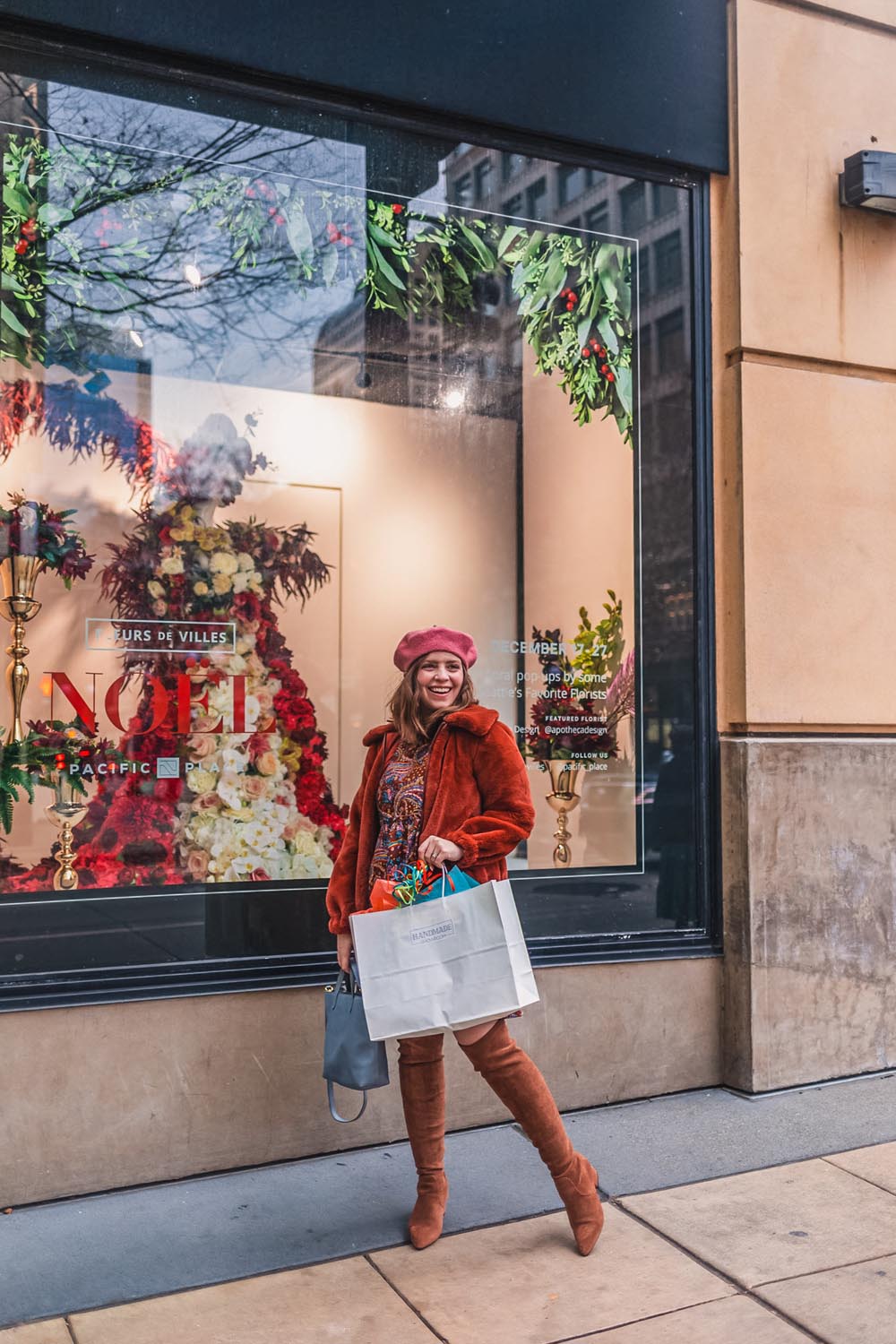 Disclosure: Some items photographed in this post have been provided for editorial consideration. Additionally, some links in this post are affiliate links. If you click them and make a purchase, I may make a small commission. All opinions are my own!
Why shop small? Keeping our money in the local economy is important to me, as small businesses are the backbone of our community and I'd hate to see any more of my favorite businesses be forced to close their doors. As things have opened back up in the last year, there is no better time to change up your holiday shopping habits and avoid the big box stores. Many small businesses are offering creative shopping including shipping, curbside pickups, and delivery to make buying gifts from Seattle easier than ever. Why not shop locally and visit the best Seattle gift shops this year?!
If you're trying to do the same and shop locally this holiday season, I've rounded up some of my favorite Seattle gift shops and locally owned businesses with gifts for everyone on your list!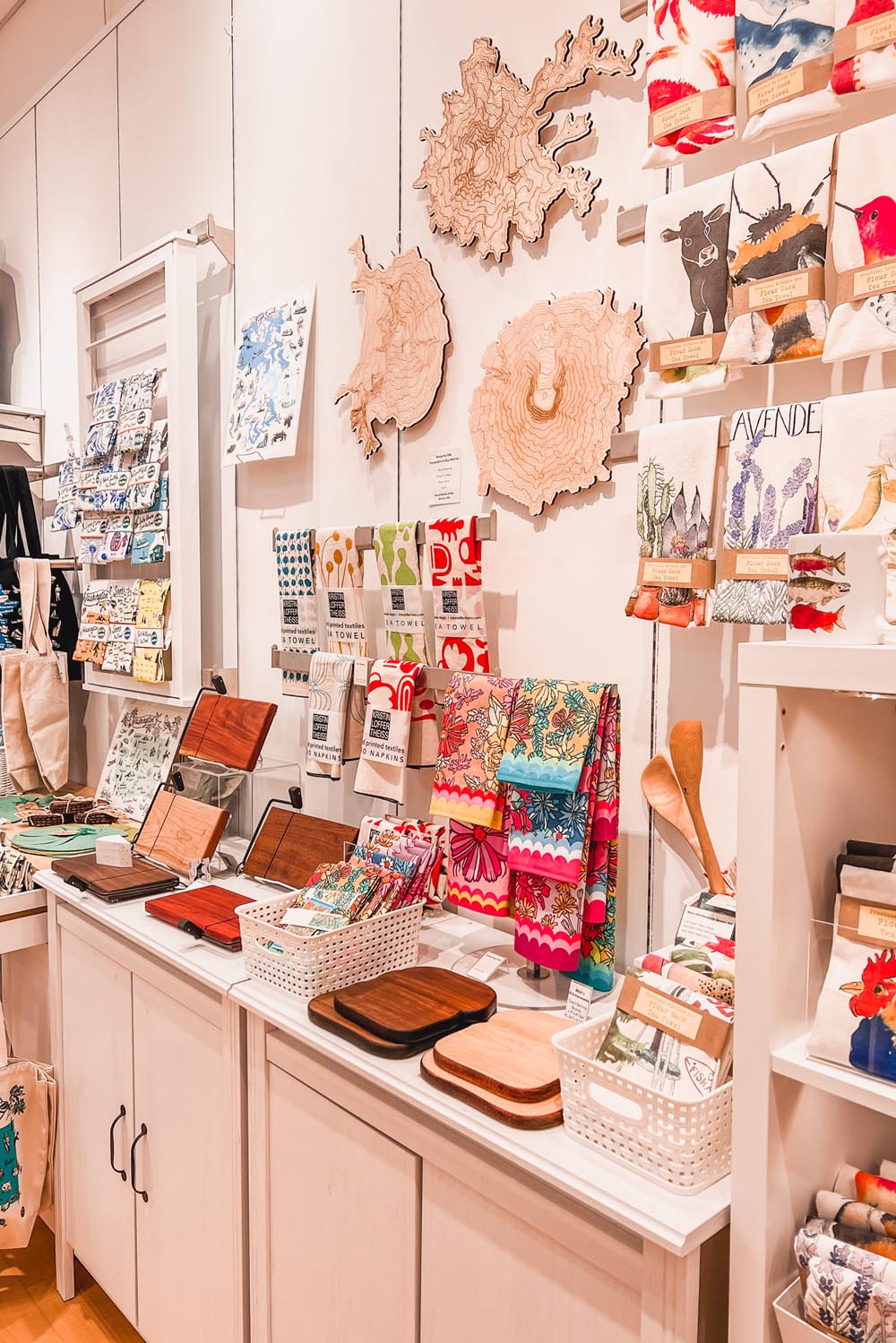 Best Gift Shops in Seattle
The Handmade Showroom (pictured above)
// Women and AAPI co-owned

// Seattle, WA

A curated collection of gifts from over 150 independent artists and designers, primarily crafted here in the Pacific Northwest. Conveniently located on the 3rd floor of Pacific Place Mall in downtown Seattle.
Ghost Gallery
// Women owned

// Seattle, WA

Uniquely curated goods by independent, local and regional artists and designers. Conveniently located on the 2nd floor of Pacific Place Mall in downtown Seattle.
Crow // Women owned // Edmonds, WA
Local art, handmade jewelry, and unique gift items, located in downtown Edmonds off Main Street.
Paper Delights // Women owned // Burien, WA
Visit Paper Delights for gorgeous cards, irresistible gifts, and high-quality stationery that brings style and delight to everyday life.
A gift shop featuring specialty food products, art, gift baskets, blown glass, and kitchen items made by local craftspeople. Find Made in Washington at Bellevue Square Mall, Pike Place Market, Alderwood Mall, and at SeaTac airport, or order online for shipping within the USA.
Tokki (pictured above) // Women and AAPI owned // Seattle, WA
Gift and re-gift with joy. Show up no matter the distance with the reusable Tokki Bow-Card, which can be attached to a gift, any shape or size. Additionally, choose from a wide range of pre-made gift sets.
Adorned Abode
// Women and Black owned

// Tacoma, WA

A heartwarming experience is awaiting you at Adorned Abode. Owner Benita curates fine gifts in the heart of Tacoma at her cozy shop inside Freighthouse Square.
Bezel and Kiln
// Women and AAPI co-owned

// Seattle, WA

A curated collection of artisan-made jewelry, accessories, and fine housewares located conveniently on the second floor of Pacific Place Mall in Downtown Seattle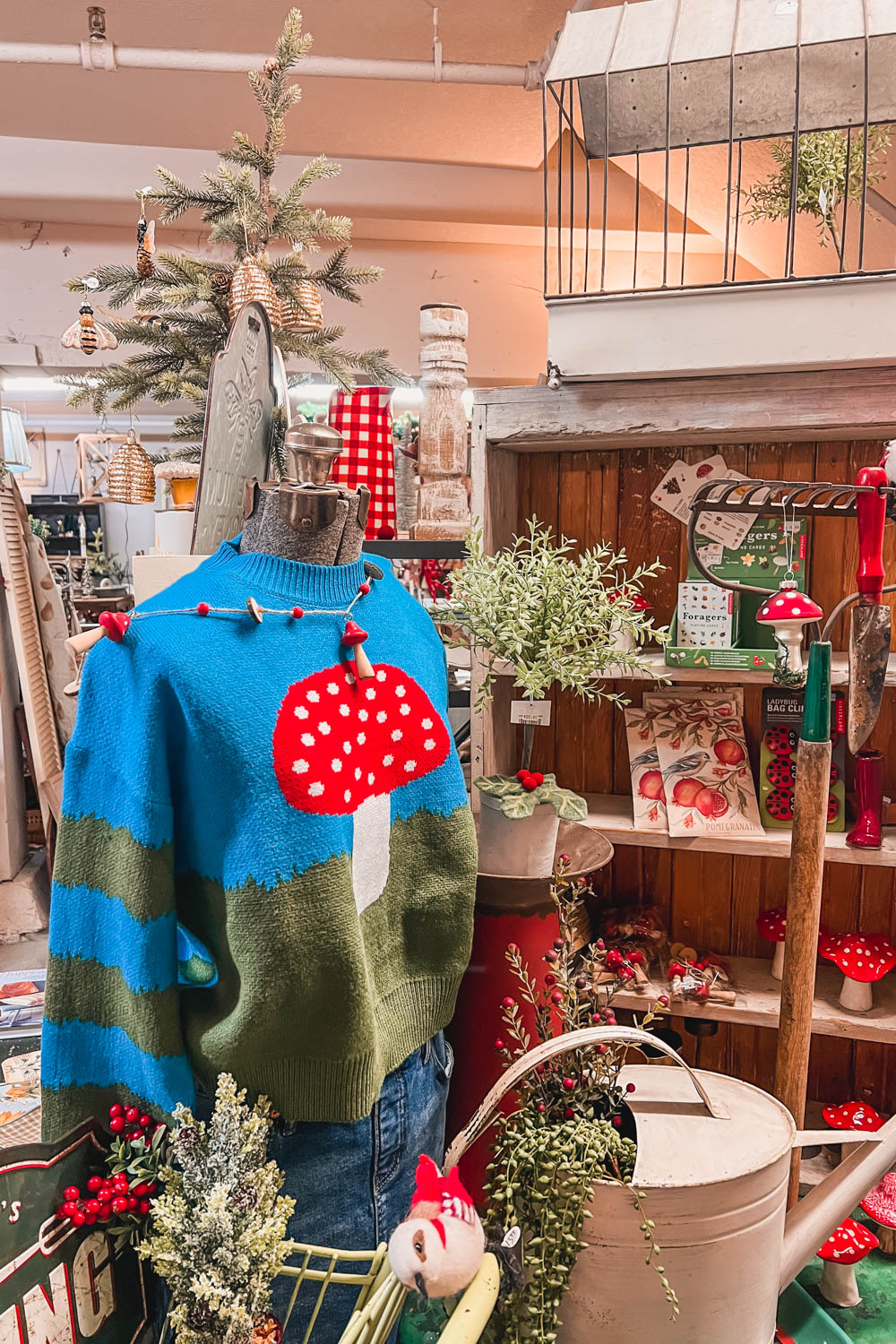 Joyworks (pictured above) // Women owned // Snohomish, WA
A gift shop focusing on vintage-inspired home decor and clothing for women and children in the heart of historic downtown Snohomish.
The Shoppe Seahurst //
Women and Black owned

// Burien, WA

Unique lifestyle and home goods with a touch of antique flair in the heart of Olde Burien. Offering curated gift boxes and curbside pickup.
Alair Gift Shop // Women owned // West Seattle, WA
A neighborhood gift shop in West Seattle specializing in local and small-batch gifts with a focus on companies that give back. Offers in-store pickup, Seattle delivery, and shipping.
C'est la Vie // Women owned // Edmonds, WA
Expect the unexpected treasures. At C'est la Vie you'll find a selection of gifts, clothing, shoes, wall art, jewelry, tabletop, garden, glassware, and more.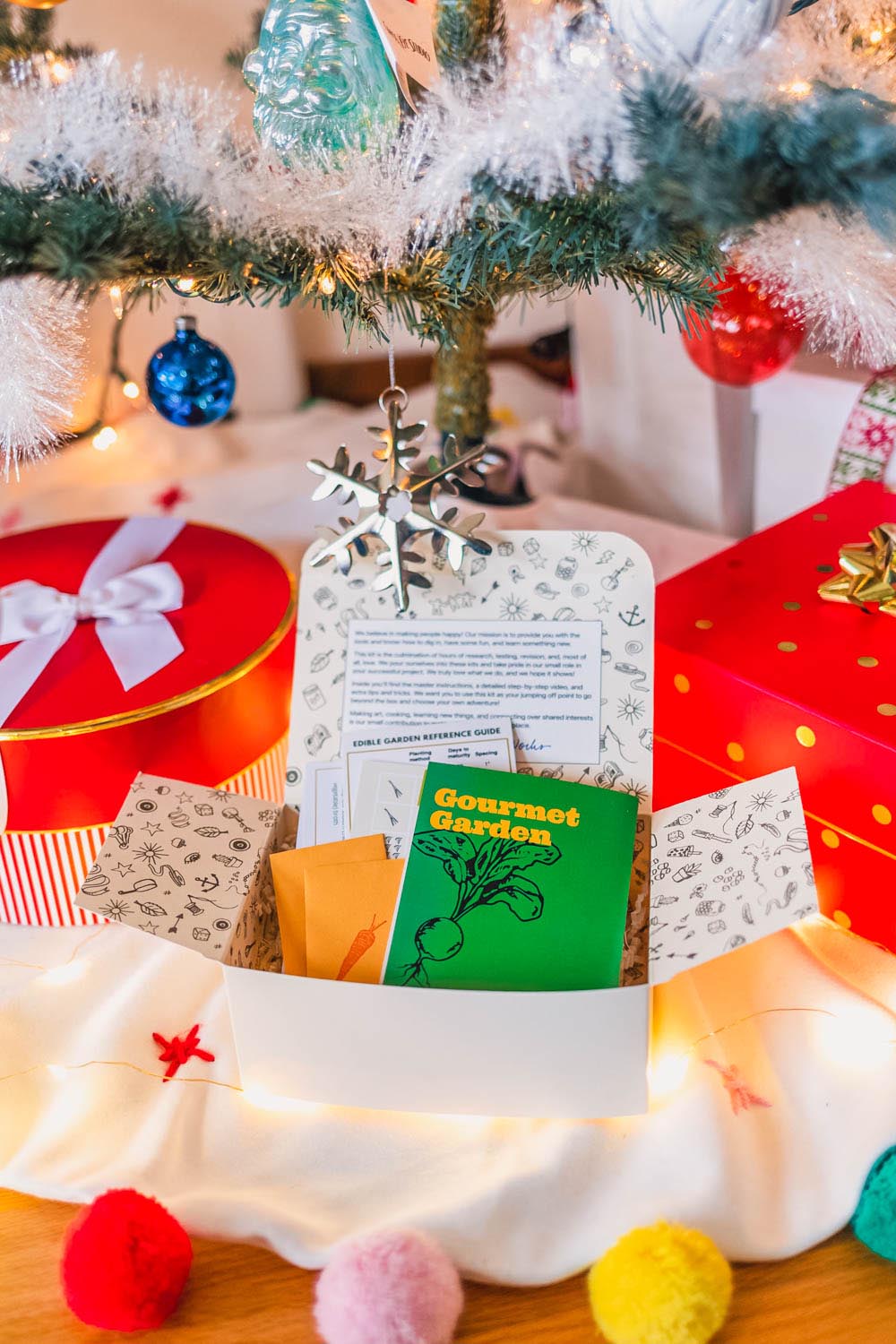 The Works (pictured above ) // Women owned // Seattle, WA
Unleash your inner maker! The Works is dedicated to providing expert know-how to help you learn something new whether you're making something with one of their DIY kits or taking an in-person or virtual class.
Periodic serves as a vibrant gathering place and immersive retail experience for those who live, work and visit the Regrade and South Lake Union neighborhood. Currently, Cancelled Plans, a locally made candle brand, is popping up through 12/31.
Verde & Co. // AAPI and women owned // Seattle, WA
A boutique flower & plant shop in the South Lake Union neighborhood of Seattle offering a personal approach to arrangements to fit any occasion. Delivering from Federal Way to Issaquah Monday through Friday.
The Papery // Women co-owned // Edmonds, WA
The Papery in the heart of downtown Edmonds offers greeting cards, calendars, journals, stationery, napkins, soaps, seasonal gifts, nautical gifts and so much more. Visit for an incredible amount of seasonal gift options!
---
While the above Seattle gift shops satisfy the "general gifts" category for most on your list, I wanted to also share a few additional options. These shops have great gift ideas but might not feel like your "traditional gift shop". Some of these Seattle businesses have a brick-and-mortar location, and others are online-only. Regardless, I hope these additional categories help you check off even more on your holiday shopping list this year and inspire you to shop locally for any other upcoming celebrations you have!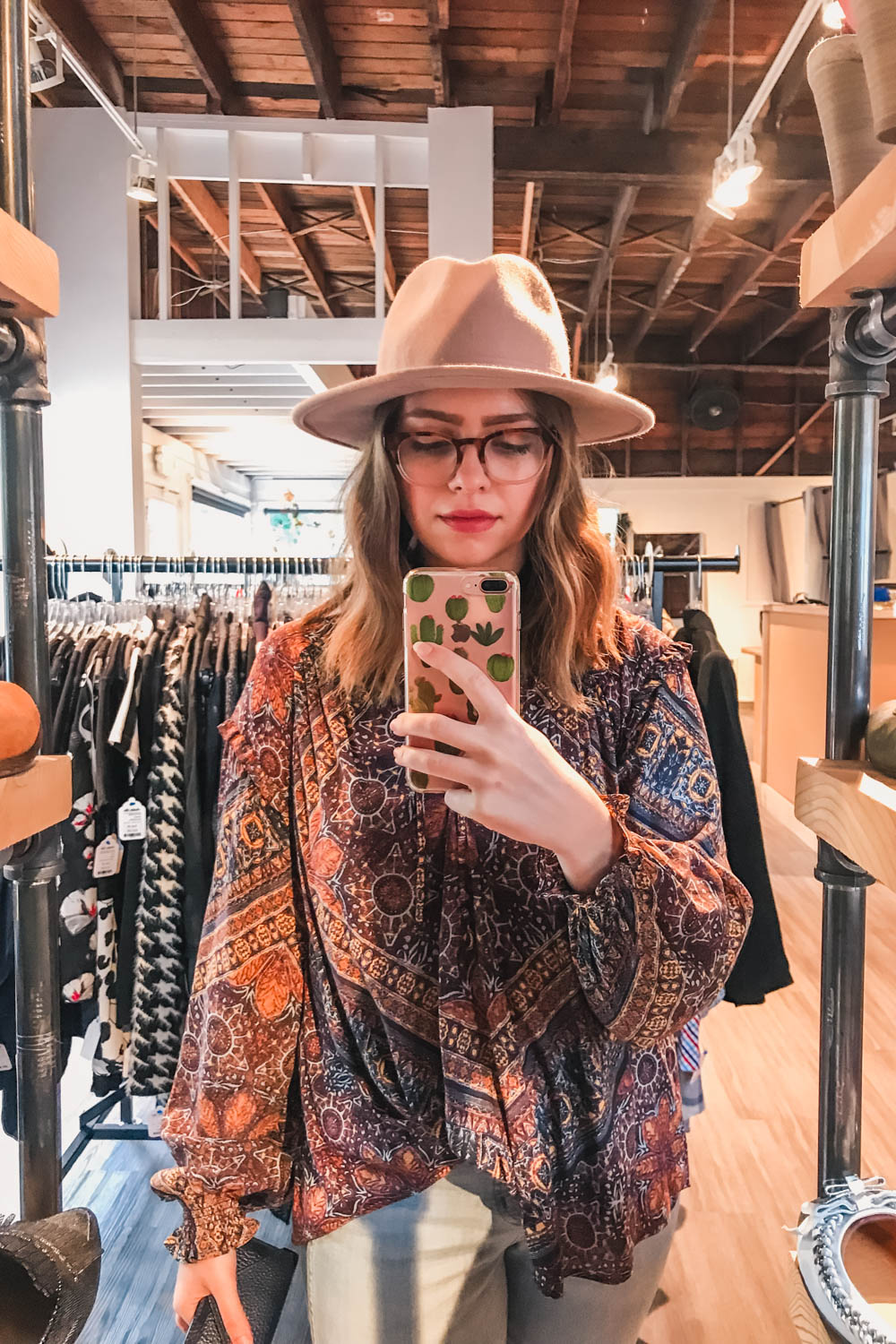 Sustainable and Secondhand Gifts in Seattle
Anchor Chic Consignment (pictured above) // AAPI and women owned // Edmonds, WA
In the heart of downtown Edmonds, discover seasonal finds for women including jewelry, accessories, boots, coats, holiday dresses, and so much more.
DejaVintage // Women owned // Edmonds, WA
DejaVintage offers hand-picked pieces from the 1900s to the 1990s. We love mixing all eras and price points, we have a commitment to offering collector's pieces and translating current trends with sustainable fashion.
**Save 20% off sitewide through 12/1
Vintage goods to adorn you and your homestead. A beautifully curated selection of antique glassware, unique home finds, and secondhand clothing.
Rare, unusual, or intriguing vintage objects that are curated just for you. Shop Allison's curated drops of home decor pieces that are colorful and whimsical.
blaksands // Women owned // Seattle, WA
Curated vintage finds and locally made goods. Find handmade beanies, reworked thrift finds, crystals, and a curated selection of vintage clothing.
Labels Consignment is a family-owned, fashionable, and affordable women's consignment shop located in the Phinney Ridge neighborhood of Seattle.
Jamil Thrift // Black and women owned // Seattle, WA
A thrift and consignment shop that caters to the vintage-loving renaissance babe.
---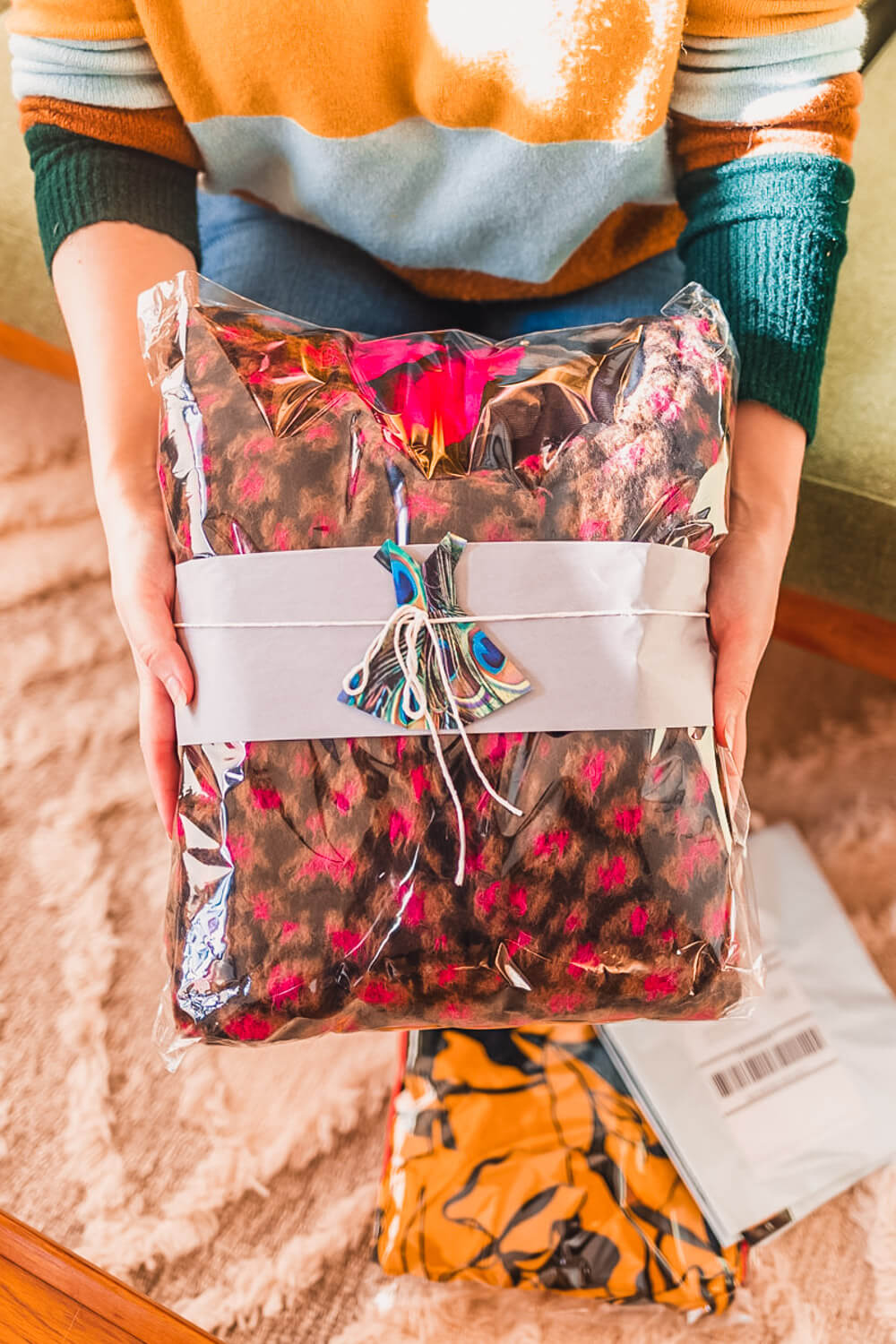 Fashion Gifts in Seattle
Armoire (pictured above) // Women and AAPI owned // Seattle, WA
Rent an infinite closet styled just for you. Armoire is a women's rental clothing membership that continuously styles you with curated, contemporary selections.
TomboyX // Women and LGBTQIA+ owned // Seattle, WA
Size inclusive (3XS to 6X) high-quality loungewear and undergarments made for comfort and confidence.
Next generation seamless pajamas made with high-quality, natural, sweat-wicking fabrics perfect for sensitive skin.
**Use code HELLORIGBY at checkout for 30% off through December 12, 2021, on any sleepwear purchase. (Note: this code won't work on gift cards.)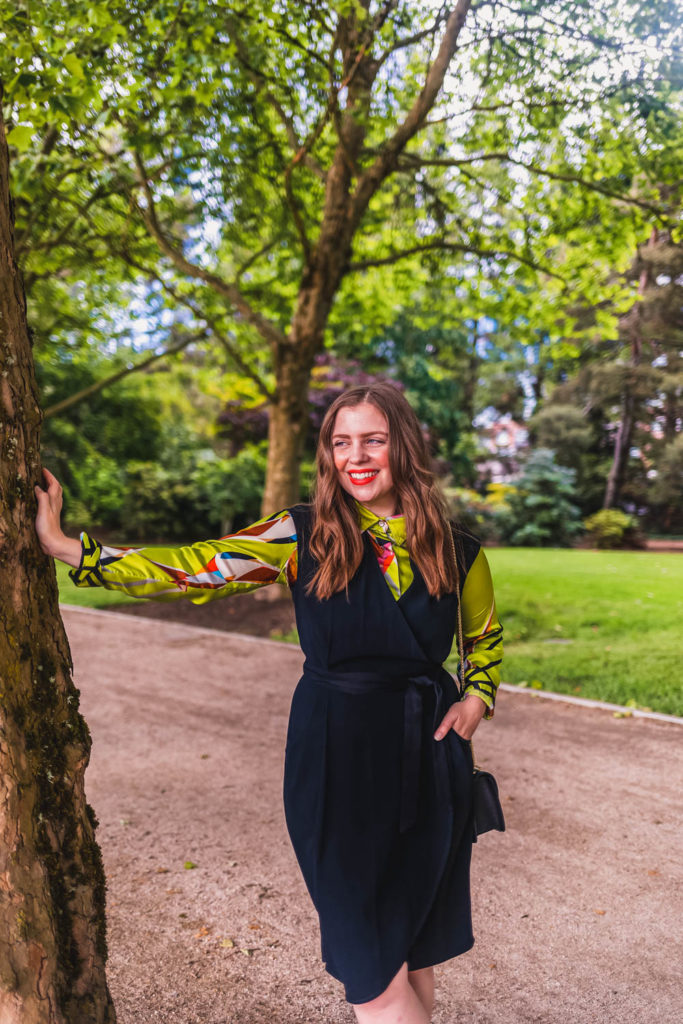 Farinaz came to market in 2002 with her classic white tailored women's shirts, made from the finest European fabrics available. Since then, Farinaz has continued to transform women's fashions with timeless, well-fit designs made from the most luxurious fabrics
Rollick // Women owned // Seattle, WA
Be fierce. Stay weird. DO YOU! Rollick is an online shop with clothes that fit into ALL parts of your real, rad life.
Tuesday Shop // Women owed // Tacma, WA
Hand-dyed clothing and accessories that are created in the spirit of the traditional Japanese kimono. Each Tuesday Shop product is made with factory remnants, deadstock, and vintage fabrics, ensuring a zero-waste design process.
---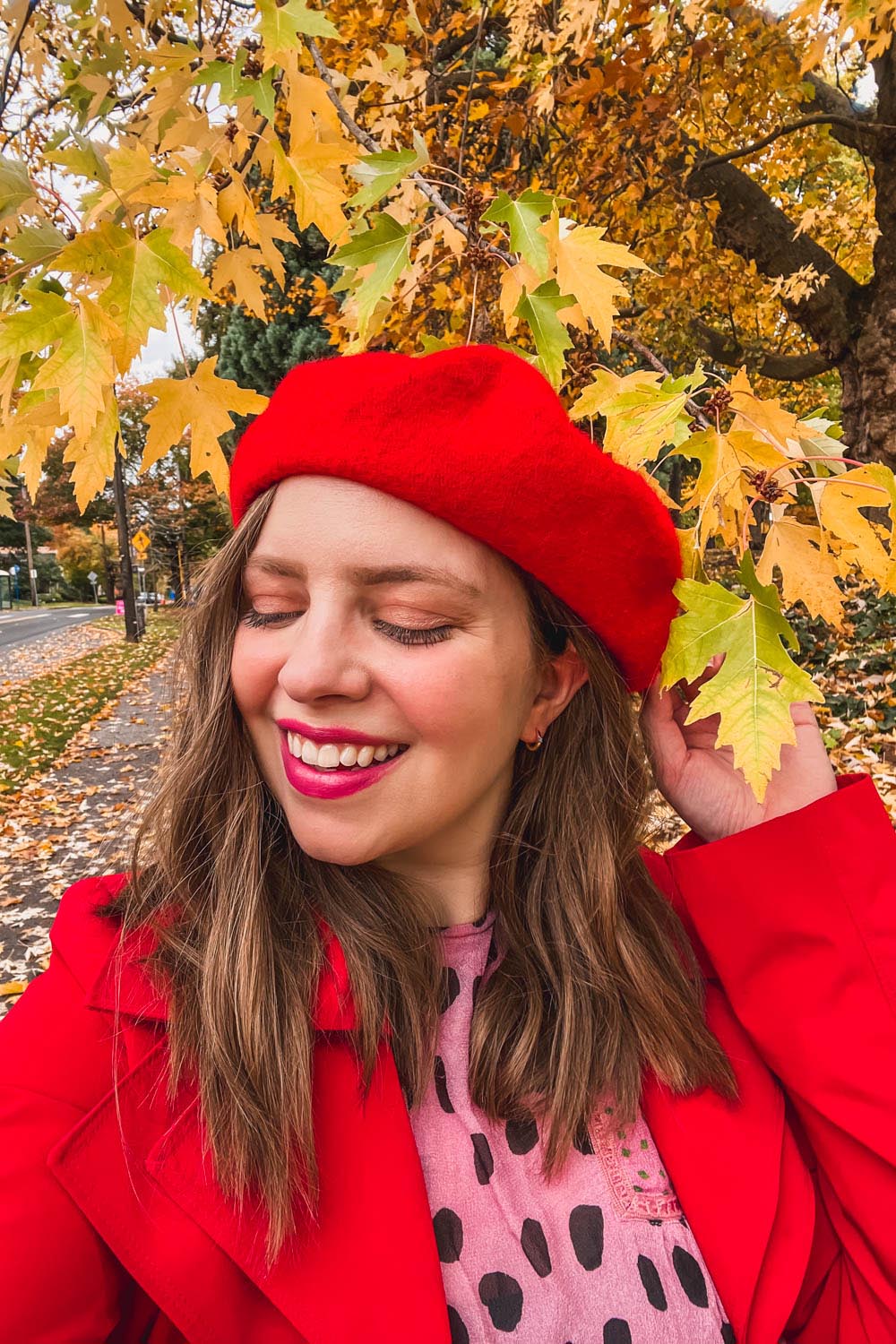 Best Jewelry Shops in Seattle
Boma (pictured above in the Huggie Hoops with Turquoise) // AAPI and women owned // Renton, WA
Boma is a B Corp and a sustainable brand creating sterling silver and gold jewelry for those looking to express their true selves.
Studiyo Jewelry // AAPI and women owned // Bothell, WA
Understated, modern jewelry made through the lens of a commercial interior designer. All pieces are handmade in Bothell, WA with a minimum of 60% recycled metals. A portion of all sales are donated every month to help feed hungry families and to programs that help empower young girls.
Studio Toujours // AAPI and women owned // Seattle, WA
Lightweight, modern, and bold jewelry handmade in Seattle, WA. Designer Katrina envisions jewelry that can easily translate between casual t-shirt and jeans to date night, with the goal to design pieces that we reach for today, tomorrow, and toujours.
Unique sterling silver jewelry featuring local and internationally known designers. Something Silver is conveniently located inside University Village.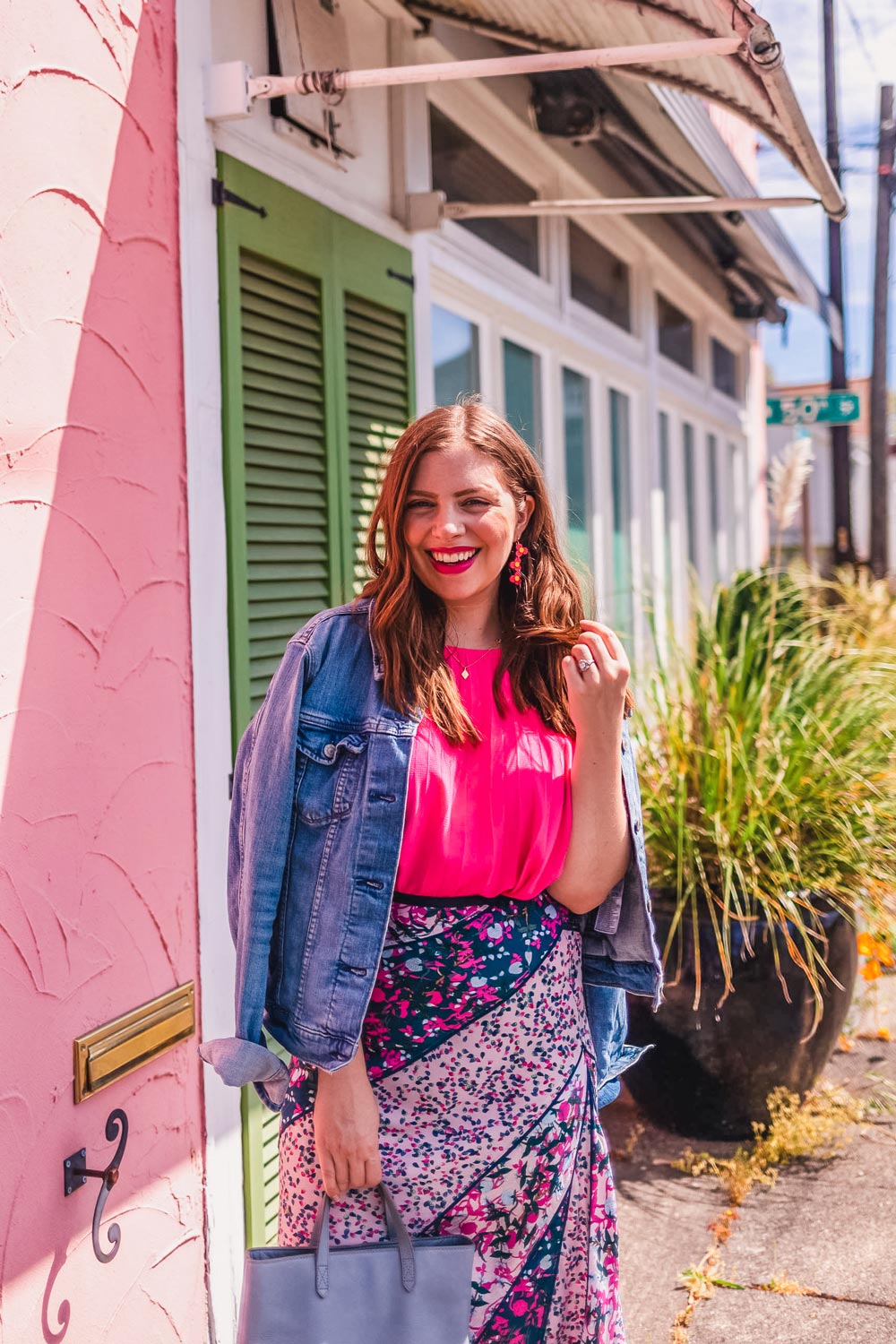 Baublehaus (pictured above) // Women owned // Seattle, WA
Handmade polymer clay jewelry with a mid-century modern influence. Made in small batches and handcrafted in Seattle, WA.
La Objeteria // Latina and women owned // Bellevue, WA
Feminine and playful jewelry designed to celebrate the special moments, milestones, and beauty in everyday life.
Dainty and minimal jewelry pieces with a feminine flair.
---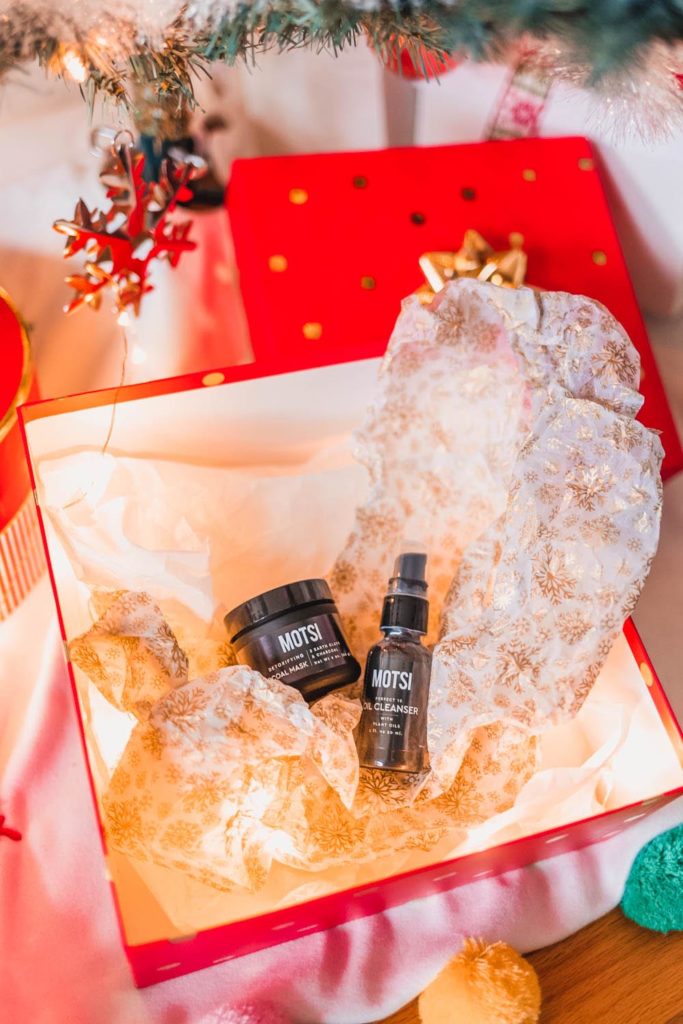 Seattle Made Beauty Products
MOTSI (pictured above) // Black and women owned // Seattle, WA
MOTSI started as a skincare line for all skin types and has since expanded to cosmetics and swimwear. Their products are vegan and free of sulfates, parabens, talc, and carcinogens.
**They are offering 50% off sitewide on all skincare, swimwear, and cosmetic products for Black Friday from 11/26 – 11/29! (Just add to your cart to see the discount applied.) Check out the bestselling Cold Brew Beard Oil ($48), Detoxifying Charcoal Mask ($45), Cucumber Herbal Eye Gel ($45), and Perfect 10 Cleansing Oil ($45).
K Banana // AAPI and women owned // Seattle, WA
Experience K-beauty right here in Seattle. K Banana is home to the largest selection of Korean beauty skincare products, face masks, and cosmetics.
Alaffia // Black owned // Olympia, WA
A social enterprise on a mission to invest in a more equitable future. All Alaffia product sales benefit beauty, equality, and improvement in West Africa where many of their ingredients are sourced.
Veque // AAPI and women owned // Seattle, WA
Nail care wellness and clean vegan beauty. Veque is an artisan-crafted nail polish that mimics the lasting effect of gels.
---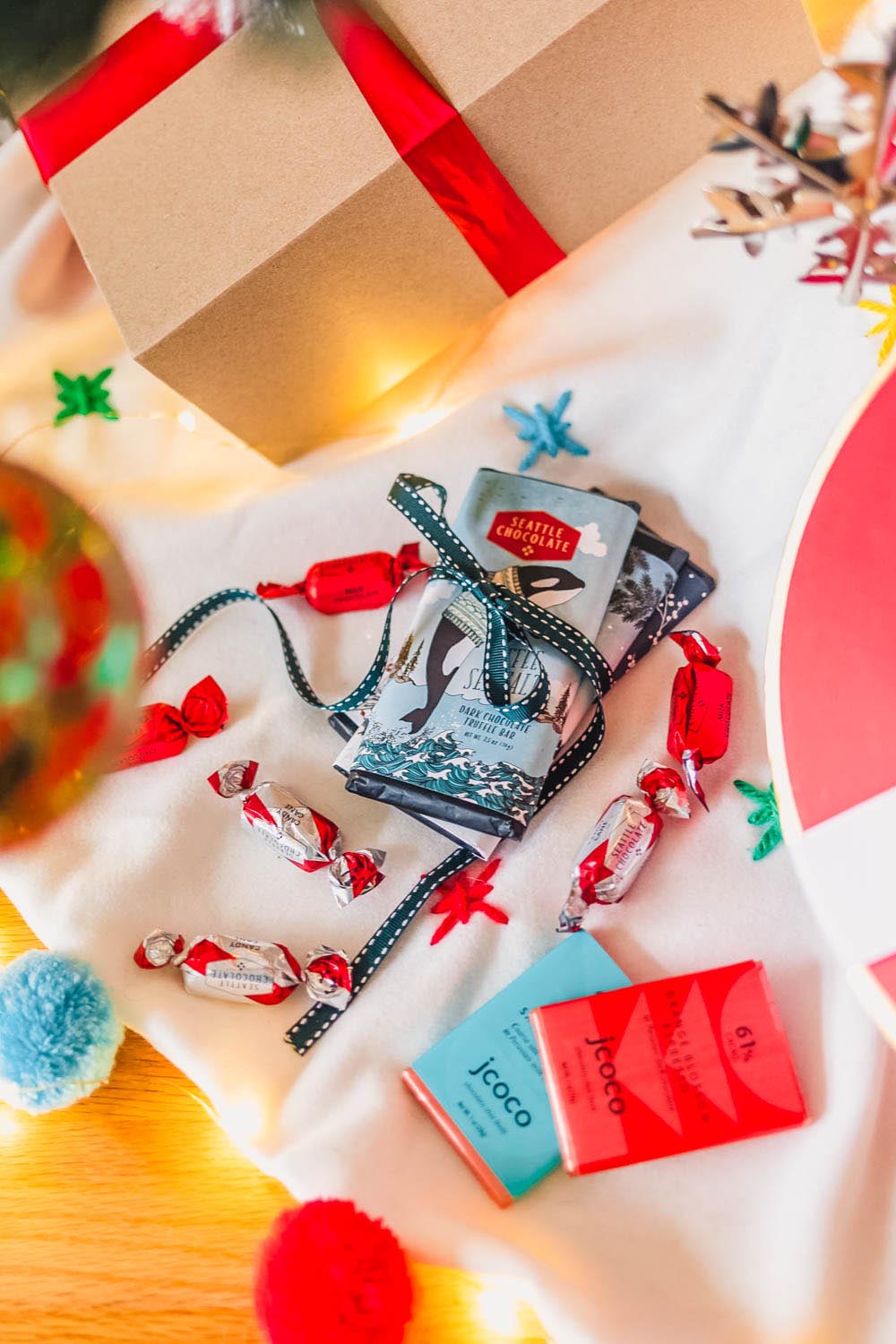 Seattle Chocolate Shops and Sweet Gift Ideas
The motto at Seattle Chocolate is that chocolate should add a ltttle magic to your day. From the flavor to the packaging to its delightful deliciousness, there's a Seattle Chocolate bar for everyone on your list!
jcoco // Women owned // Tukwila, WA
Bold yet balanced flavors. And a healthy dose of color. jcoco, the sister brand to Seattle Chocolate,  donates a percentage of all sales to organizations providing meals to people in need. 
Brown and Haley® has been making magic in their Tacoma factory for over 100 years. Their beautiful gift tins filled with ALMOND ROCA® have delighted the world since 1923 and are a holiday favorite.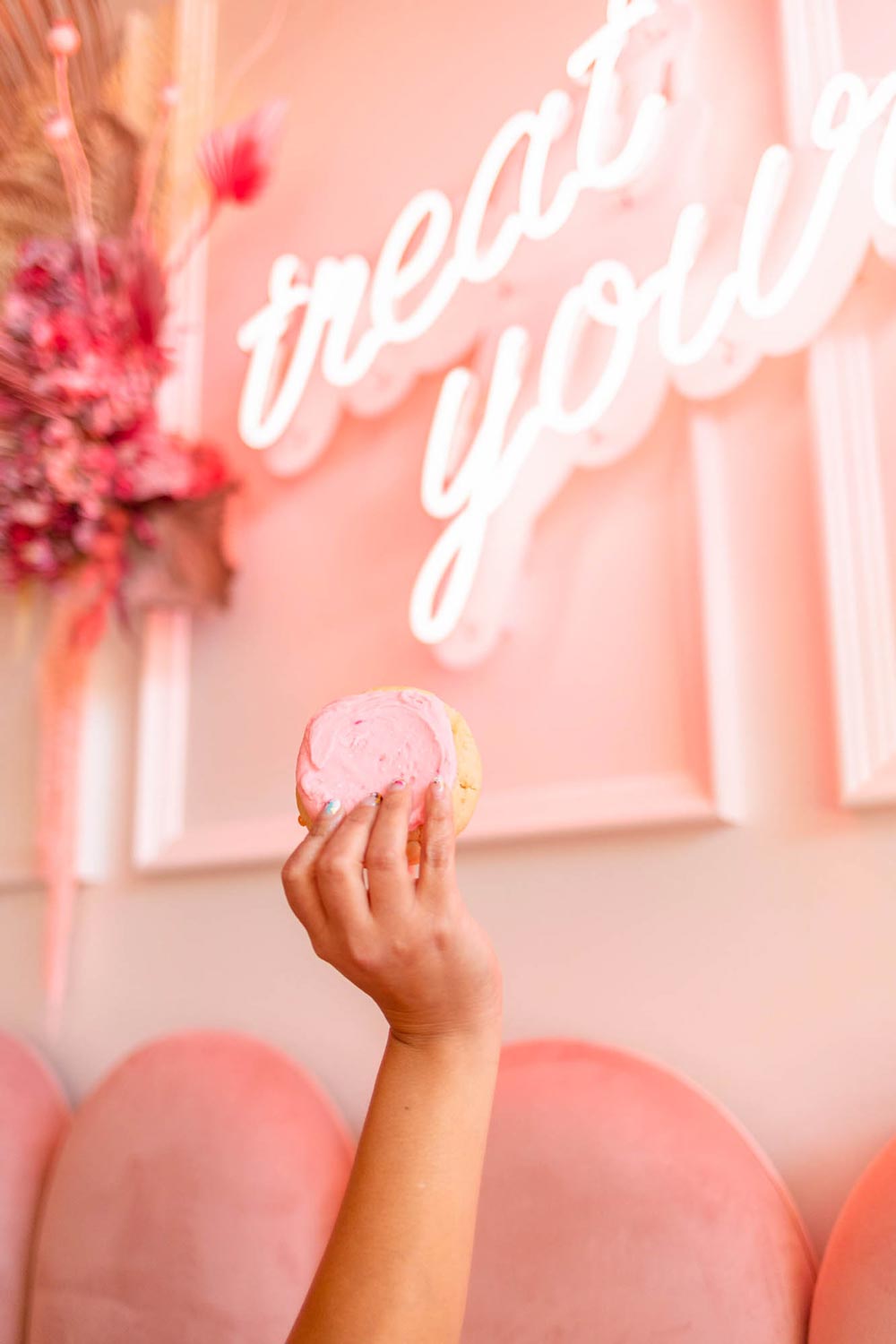 Treat Cookies // Women owned // Burien, WA
Women-owned cookie boutique in Olde Burien. Handmade cookies with a twist and seasonal specials that are released monthly. Keep an eye out for their holiday gift boxes and Saturday treats from the lab! 
Ellenos // Federal Way, WA
Ellenos opened its first yogurt bar in Pike Place Market in 2013, and they have been converting people to their obsession ever since, one delicious scoop at a time. Pick up yogurt to gift from their scoop shop in Georgetown or Pike Place Market, or order online to have it shipped directly to your loved one.
Trophy believes every day should be a party — filled with colorful confetti, decadent treats, and happy surprises. You can feel the love in each beautifully decorated treat!
---
While 2021 continues to be another unusual year and holiday season, checking things off your shopping list doesn't have to be a challenge with this guide to the best Seattle gift shops! I encourage you to change up your holiday shopping habits and support local Seattle gift shops, independent artists, and local makers this season.
Are you planning to shop locally this holiday season? Did I miss one of your favorite Seattle gift shops or businesses on my list? I'd love to hear about them in the comments!
---
Looking for Even More Gift Ideas? Try these!
Want to Save This Post for Later? Pin it!
A Local's Guide to the Best Seattle Gift Shops in 2021