I don't think it's a big secret that I'm kind of a crazy dog lady. I mean, I did name my blog after my dog after all. But not only am I a crazy dog lady, but I'm also a crazy Shiba Inu lover, too. Shibas are such a unique breed with a variety of quirky behaviors and characteristics. It's hard to summarize them in a word or two, and Shiba Inu owners are probably no different.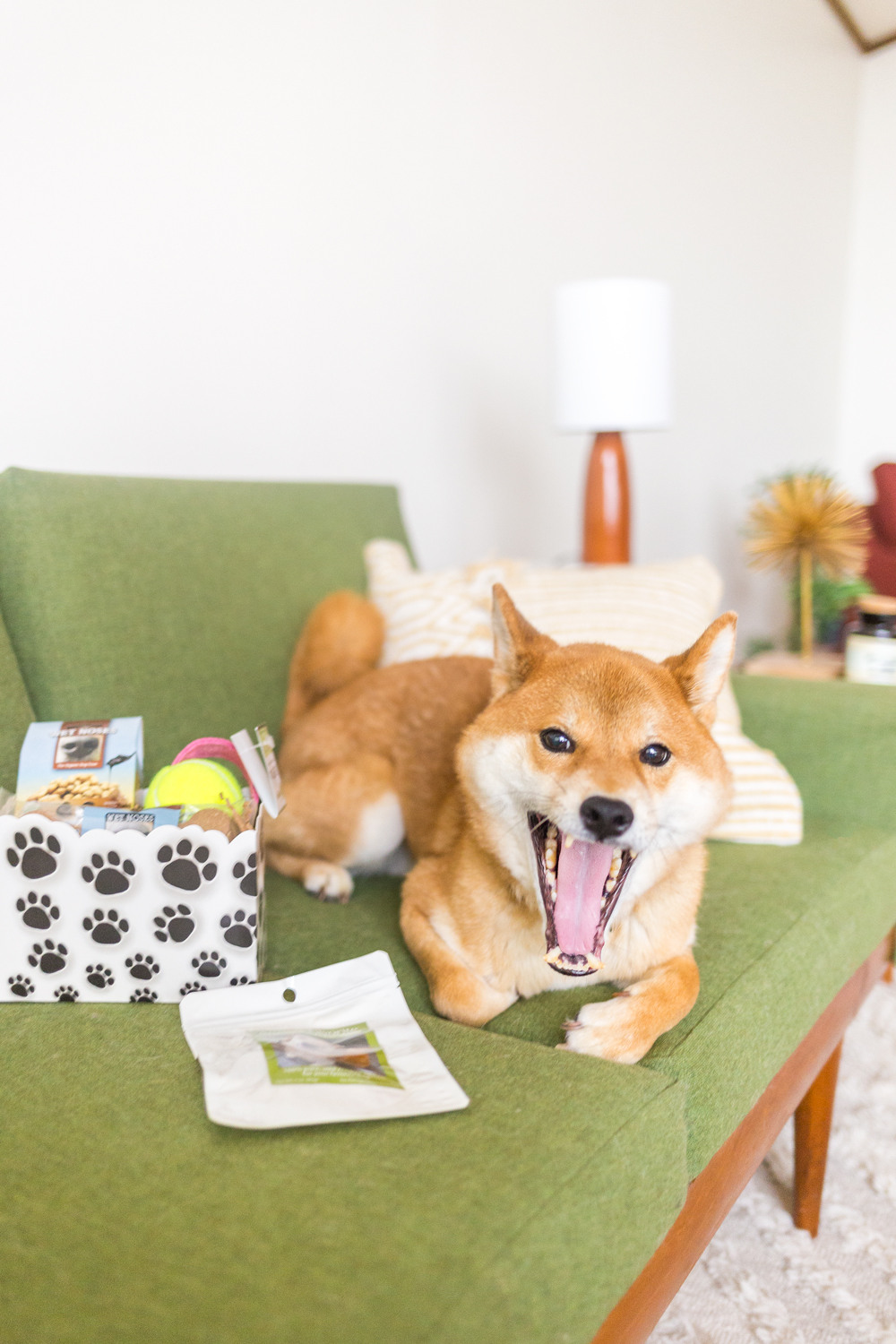 Disclosure: This post contains affiliate links. If you click a link and make a purchase, I may make a small commission. All opinions are my own!
With Shiba Inu's growth in popularity since the "Doge" meme, the Hachi movie, and countless Shiba influencers such as Maru, Menswear Dog, and many many more, it's only logical that there's been a growth in the amount of Shiba Inu merchandise available on the internet, too.
When I first got Rigby, it was nearly impossible to find much more than a book, maybe a keychain, and if I was lucky, a t-shirt or mug with "Shiba Inu" typed on it. Now, there are entire websites dedicated to making breed merchandise, and countless ways to source gifts for Shiba owners.
Shiba Inu Gifts: The Complete Gift Guide for Shiba Owners & Their Shibas
Today, I thought I'd make it a little easier for you by tracking down some of my absolute favorite finds from across the web. I tried to only select Shiba Inu merch from places I would feel comfortable buying from – Amazon, Etsy, DeviantArt, LookHUMAN, as well as treats and toys for the Shiba in your life that you can feel confident in giving your dog since they are Rigby approved!