I used to not really wear many scarves. Then I moved to the coldest place I've ever lived (Pullman, WA) for school and I about died. Give me all the scarves, I said.
Since then, I've added a few new ones each year to my arsenal. They keep my neck warm. They're cute. They make accessorizing an outfit super easy since you basically don't need to wear jewelry.
When my friend Stef mentioned she was going to start up her Etsy shop again, I was really excited. I don't know anyone who has enough time to be able to make me scarves, and there are so many sellers to choose from on Etsy that I get overwhelmed and close the window. She's really talented, and even offers to make custom pieces!
She sent me over this fun fringy triangle scarf, mentioning that though she loves the style, a lot of her customers just don't know how to style them. So, challenge accepted. Here are three ways I styled her Autumn Triangle Scarf. Give her some love on Etsy, won't you? And just for this month, Stef is offering free shipping on anything in her store! Hurry, this offer expires on November 30th!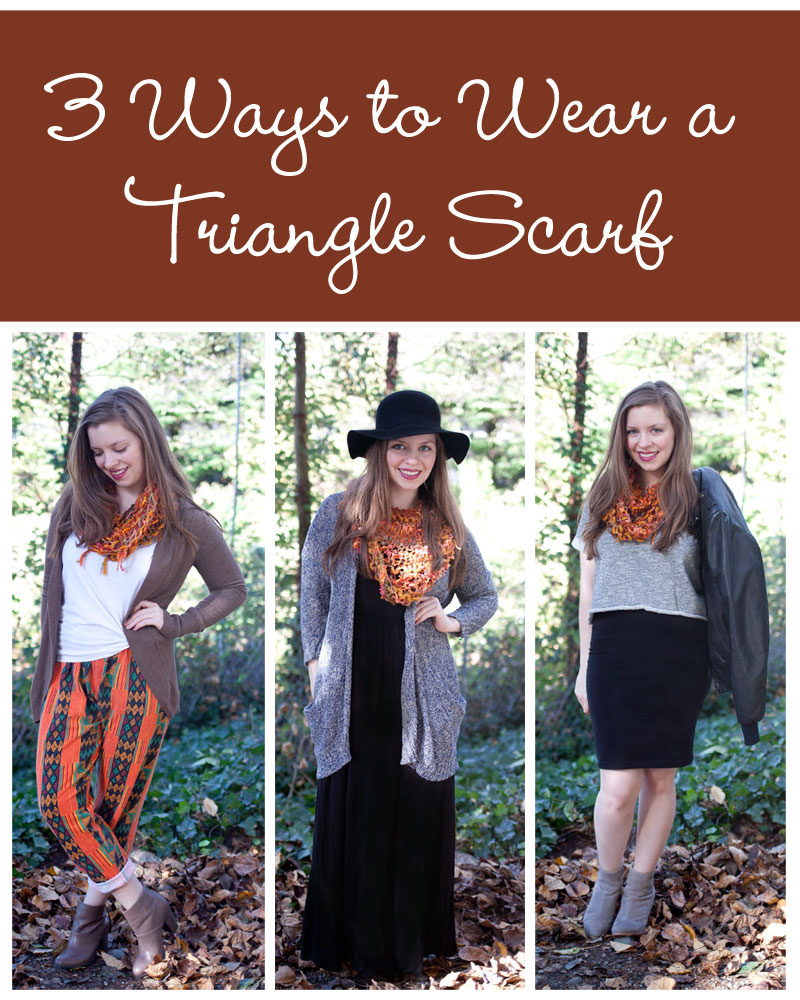 3 Ways to Wear a Triangle Scarf