Is there anything more enjoyable than an adventure? Whether you're traveling to a new place, or just exploring your own neighborhood, there's nothing like getting lost and taking in the world around you. Take my neighborhood, for example. With the changing seasons, I've been enjoying getting outside more often, taking Rigby for a walk, enjoying the crisp leaves beneath my feet, and taking in what little sunny days we have left.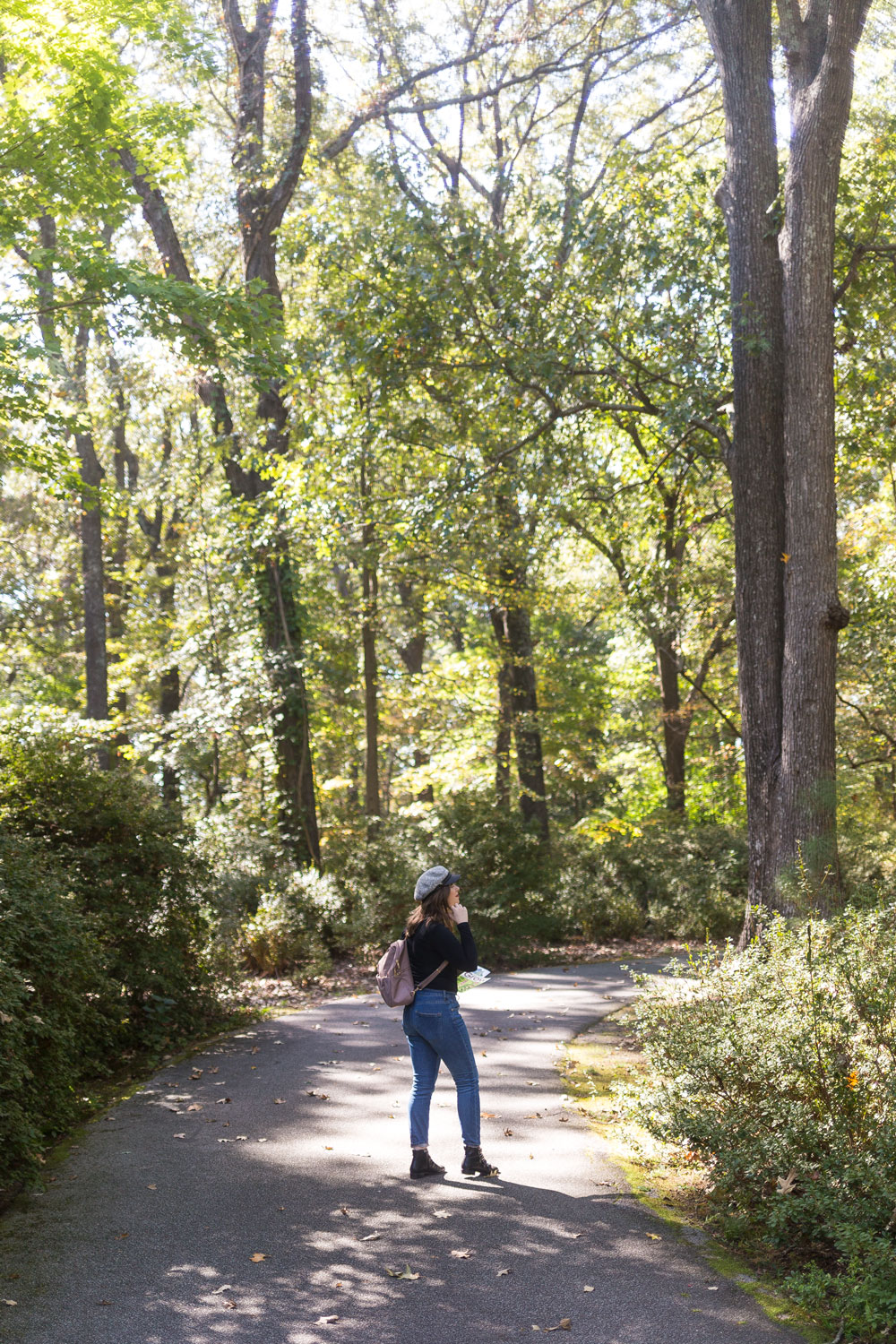 Disclosure: Thanks to goodnessKNOWS for sponsoring this post. All opinions are my own!
Recently our adventure landed us on the other side of the country, too. While Virginia was not a destination I had on my list or even on my radar, we have friends who recently moved there with their baby whom we hadn't met. The opportunity to visit presented itself, so we thought why not?! Of course, then the extensive planning and research began… just a few days before we left. Nothing like a last minute trip to shake things up!
And of course, the packing. One thing I did know to bring? My trusty snack bars from goodnessKNOWS. They come in a variety of yummy flavors (my favorites are strawberry & peanut and blueberry & almond), and I love that there are four squares to a bar for easy sharing. If you'd like to try them too, use code 25HELLORIGBY at checkout on Amazon to save 25%!
What to Pack for a Trip
Otherwise, packing is always the toughest for me since I never know when I've packed too many outfits, or am being a bit ridiculous with the camera gear. For this trip, I planned complete outfits ahead of time and kept the equipment to a usable minimum. Curious what I brought with me on our most recent adventure? Read on to find out!
Continue reading →