It's that time of year! Yep, football season is back. As you may or may not know, I'm not the biggest sports fan in the world… however, I've grown up around my dad who is the #1 University of Washington Husky football fan. And I went to their rival school.
Yep, he loved that.
For that reason, we've spent a lot of time watching the "big game" and eating plenty of game day snacks over the years.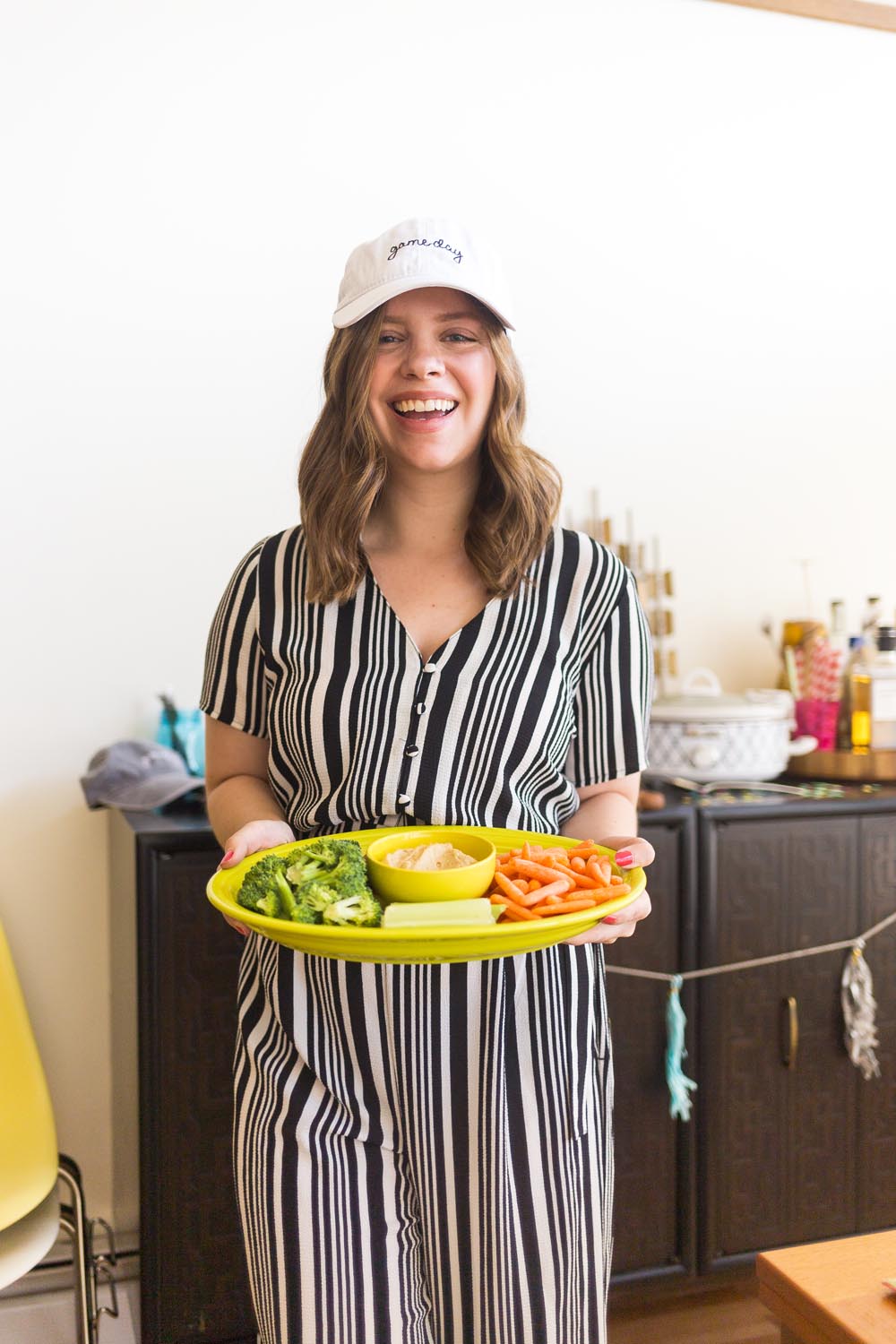 Disclosure: Thanks to Fred Meyer for sponsoring this post! All opinions are my own.
Honestly, it was a fun rivalry throughout my college years and gave us lots to chat about leading up to the Apple Cup, where the two largest colleges in Washington went head to head. Later, the Seattle Seahawks made the playoffs and went on to win the Super Bowl, and I found myself getting invited to come watch the game with friends and family.
I quickly found that while I may not love the sport, it doesn't mean that I can't enjoy the camaraderie and parties that come with it! That's exactly why today I thought I'd share a spin on a game day party. Nope, you don't have to cover your house in mascots, don a jersey, or wave around a finger to have a fun sports party! And no, your game day spread doesn't have to be terribly unhealthy either. And best of all, you can find everything you need at Fred Meyer!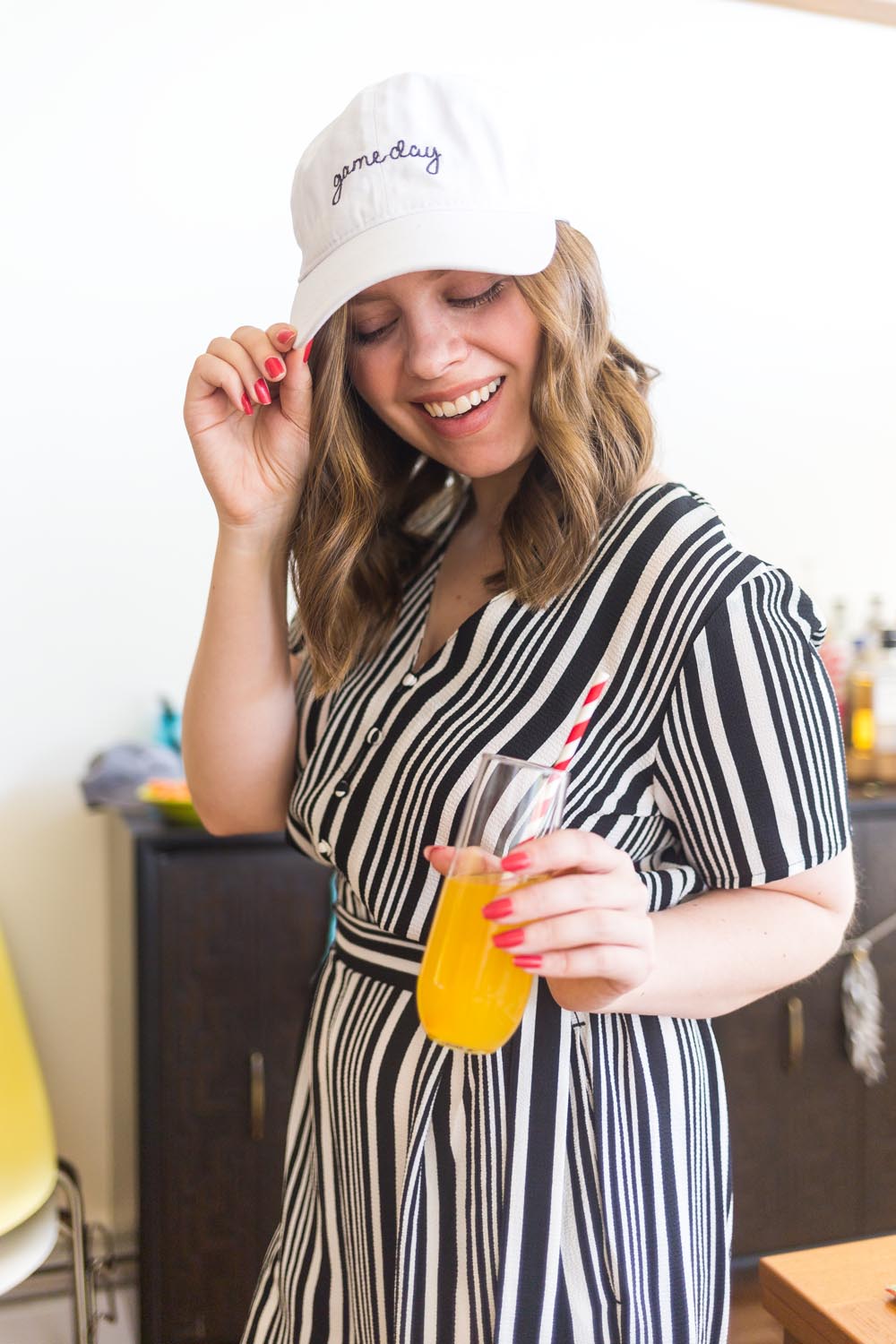 From recliners to handifoil to grilling essentials to slow cookers, plus, entertaining supplies and serveware, you can easily find everything you need for a home football party right in store. If you love a particular team, they have the gear for that. Collegiate, MLB, NFL, and MLS? They've got all of it! They also have all of your appliance needs for cooking away, whether you're making a giant spread or are just hosting a few guests. You can find all of your game day goodies right at your local Fred Meyer!
And don't forget about the grill! They've got grills for indoor or outdoor, plus all of the accessories to make sure you're set to prepare a feast. You can see some of my favorite grilling items from Fred Meyer here and here.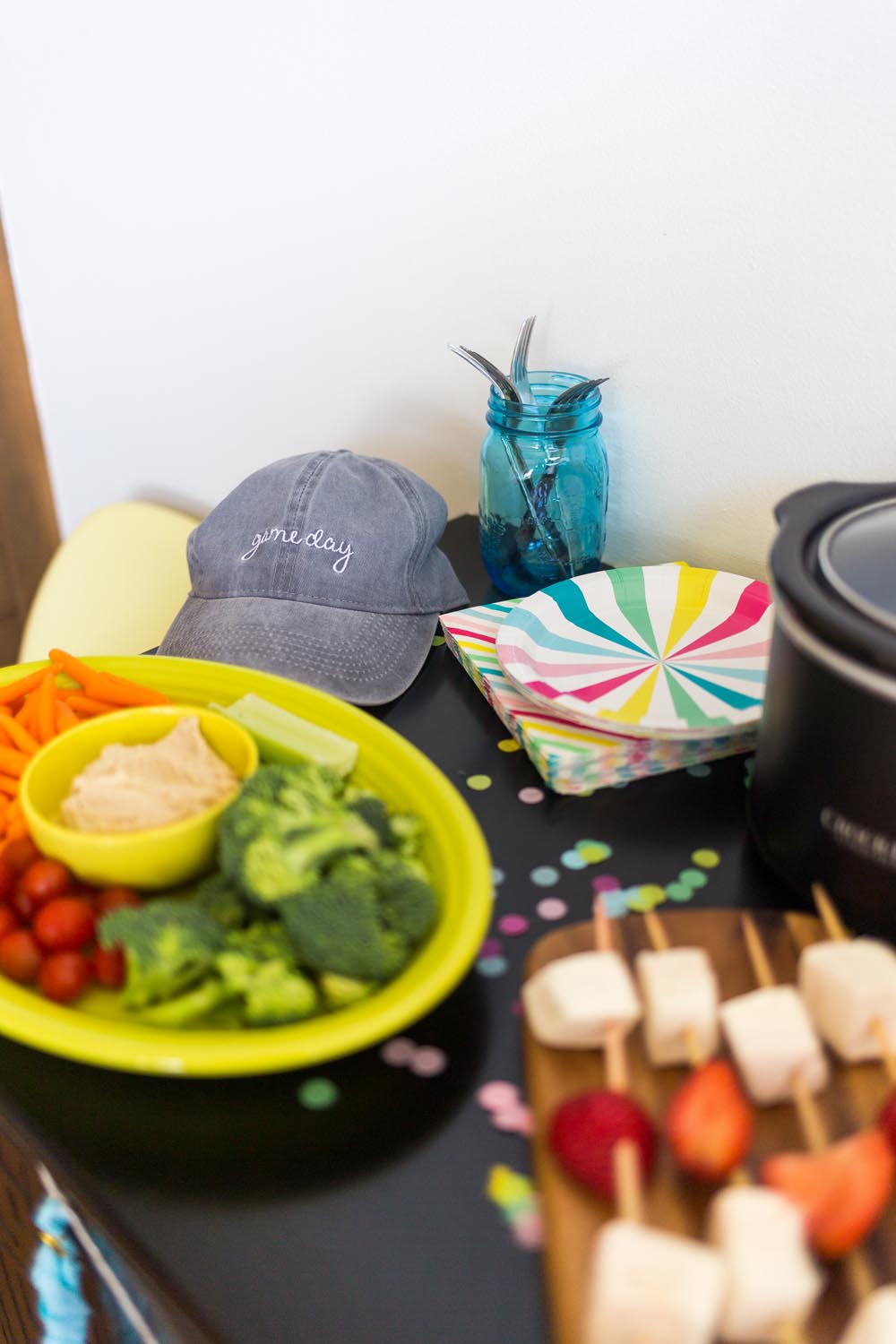 For my chic game day party, I raided the party decor aisle where I found the cutest colorful plates, napkins, tags, garland and confetti. They have lots of options to choose from, and I love how the rainbow stripe pattern can really work for any team or occasion!
I also popped over to pick up a few slow cookers. I love being able to prep the morning of and leave the slow cooker on low to keep my dips, meals, and snacks warm. I picked up two this time – one medium sized one perfect for casseroles and soups, and one mini that is perfect for dip, or in my case, fondue! More on that below.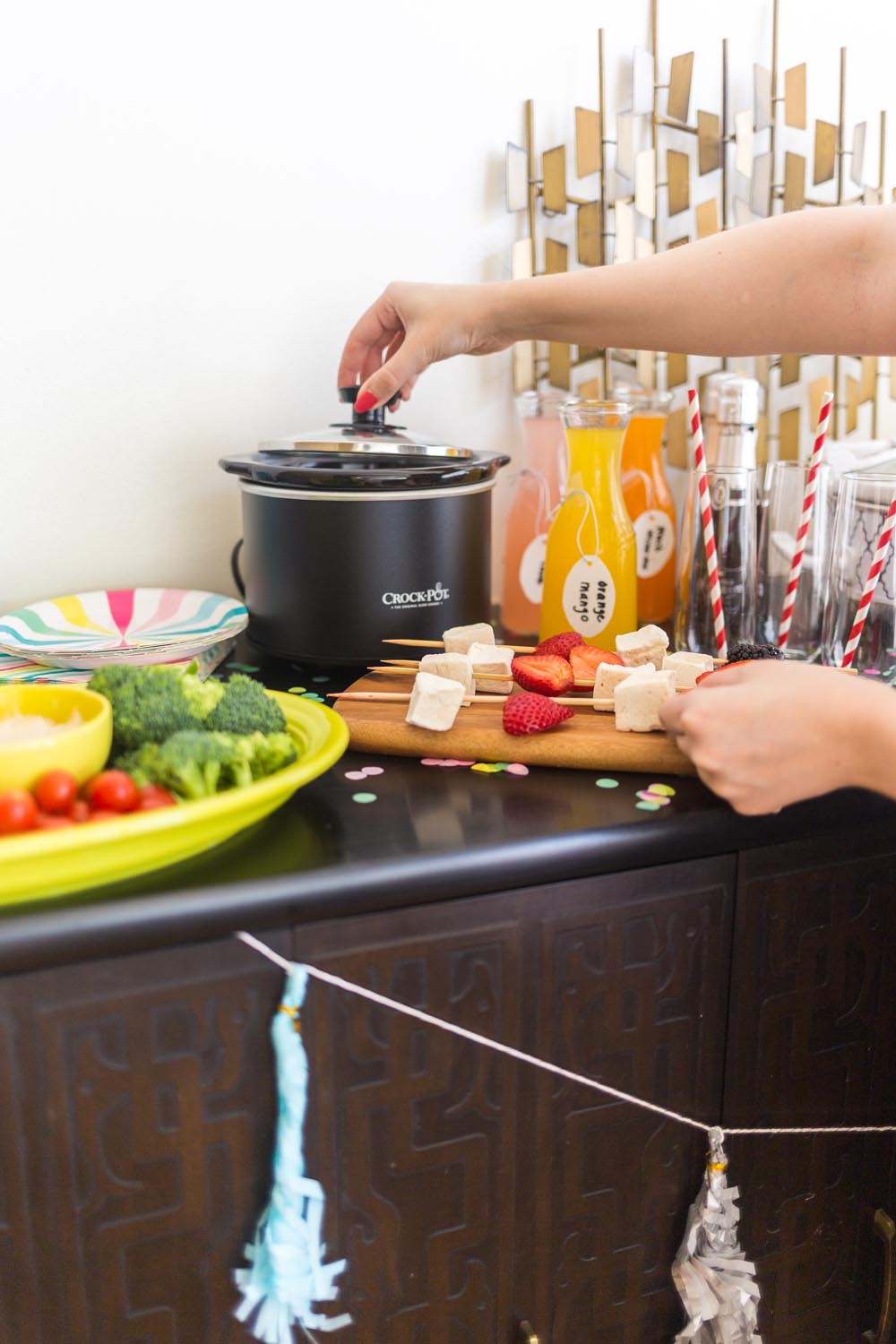 Speaking of fondue, I have to share a few quick and easy ideas for your game day gathering. I wanted my guests to treat themselves without being too indulgent. I picked up a Simple Truth Organic veggie platter and hummus for snacking. A veggie soup is perfect for those cold days, so I opted to pick up the Simple Truth Lentil Soup to throw into the slow cooker.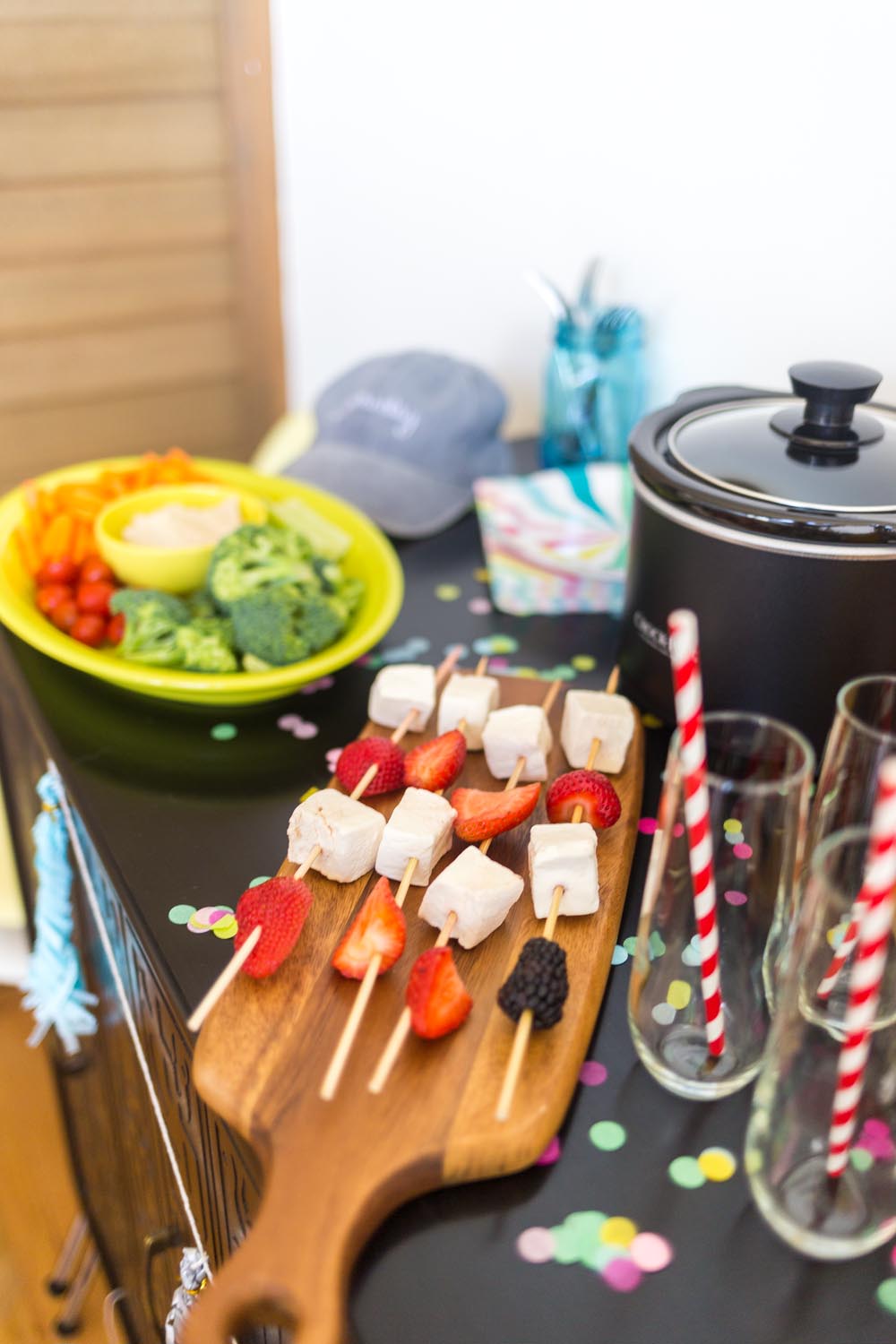 For a sweet treat, guests can create their own fruit and marshmallow skewers for dipping into fresh chocolate fondue! Just mix a bag of chocolate chips with 1 cup of heavy cream, and ½ cup of milk. Then, heat on high and mix. Once melted, turn heat down to low and stir occasionally.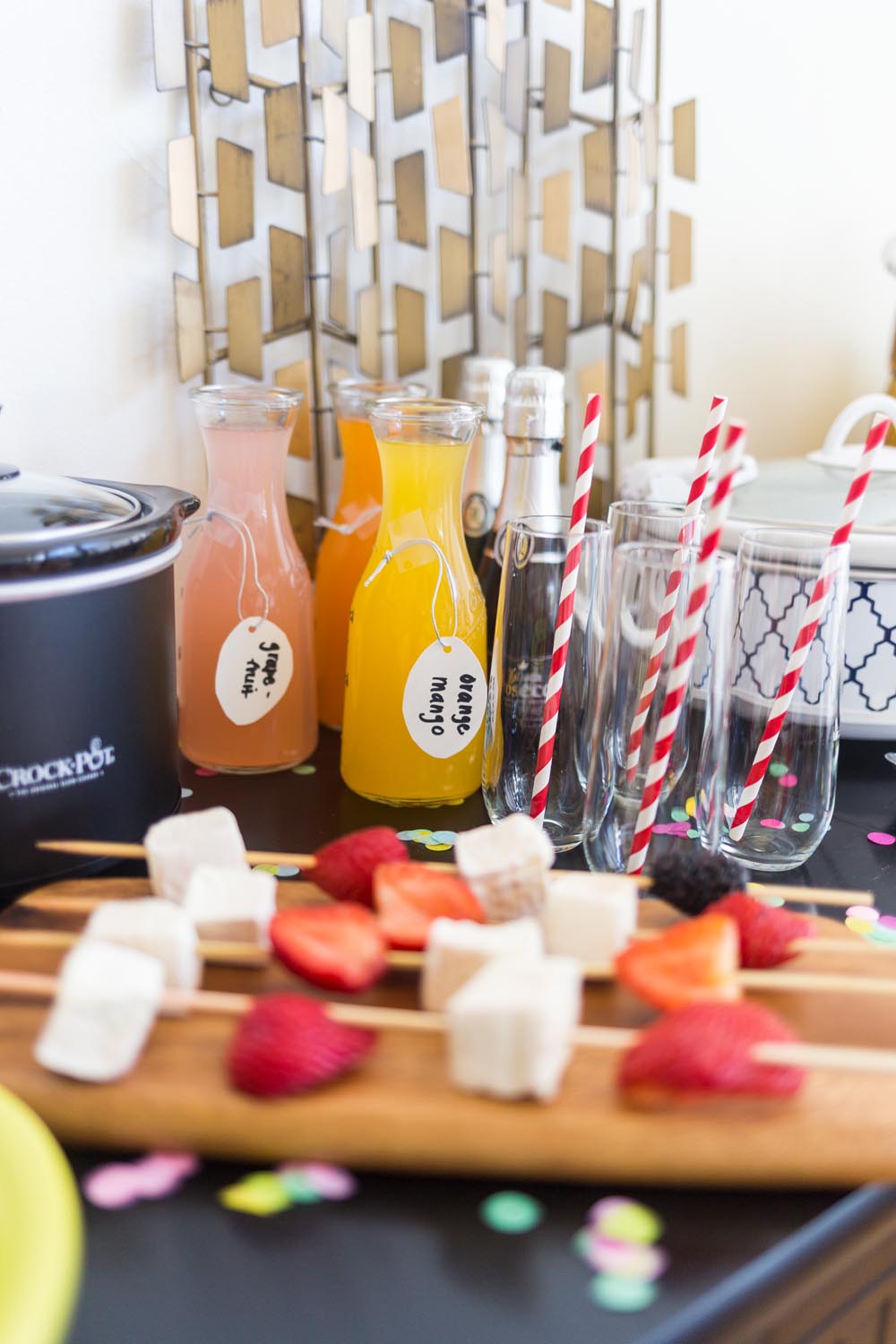 And of course, an easy cocktail is a must! I opted to pick up 3 Mason Ball Carafes to fill with sparkling juice – peach nectarine, pink grapefruit, and mango orange. Guests can drink as is, or add some prosecco to taste for a delicious mimosa! Don't forget a paper straw for easy sipping.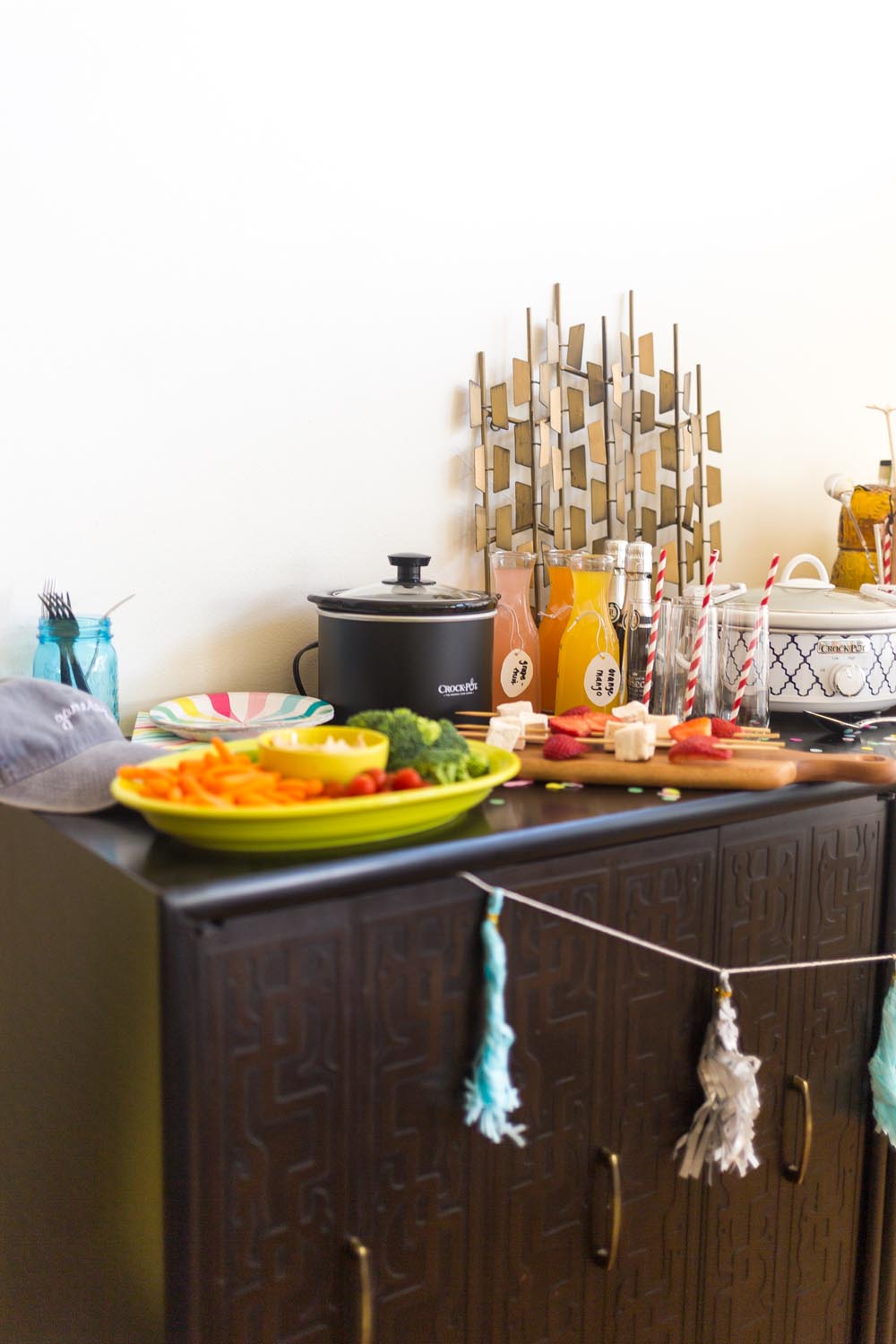 I hope these easy game day ideas are helpful, whether you're a sports nut, love an excuse to host your friends and family, or all of the above. Any excuse to celebrate with friends and family is good enough for me to host a fun gathering! And don't forget to visit Fred Meyer for all of your game day needs!
Are you planning any game day gatherings at your house this season? What are your favorite snacks to prepare? I'd love to hear about it in the comments!