Every month, we feel it coming. Whether your emotions shift, you feel bloated, or you get funky food cravings, you might be alerted that-time-of-the-month is on its way. Cue the sighs and groans, but what if we turned around and turned our periods into something to celebrate? While I don't love the period cramps, the exhaustion, or the hormonal headaches and breakouts, I love and appreciate my body. To me, that's something worth celebrating, and in these uncertain times, why not celebrate all that our bodies can do for us?!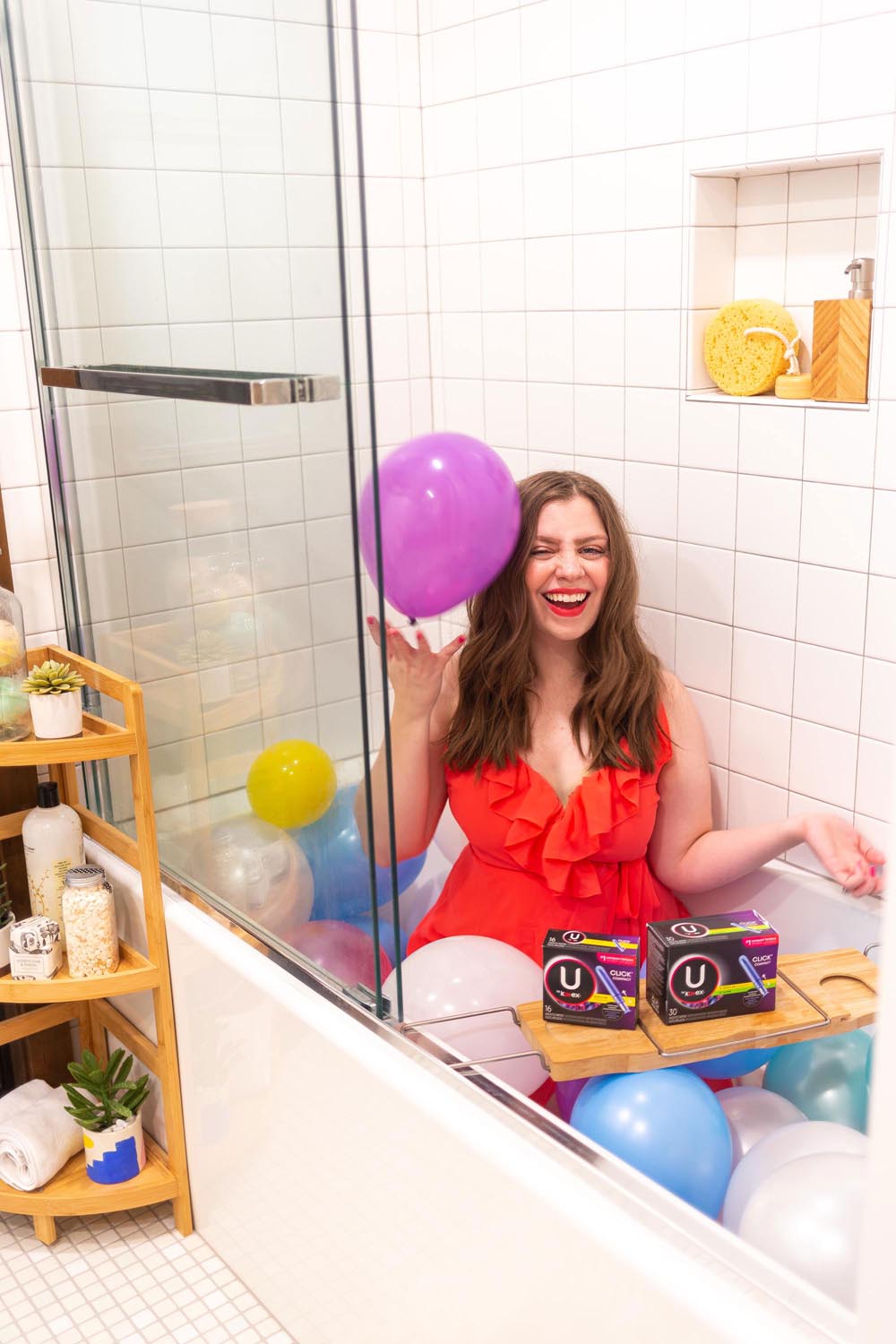 This post is sponsored by Kotex®, but all opinions are my own.
Let's celebrate this cycle with a period party! No, you don't need to don a party hat and have a cake made. We're celebrating our bodies for this period party by listening to them, practicing self-care, and treating ourselves! Whether this is your first period or your 300th, our cycles and bodies are worth it.
Thanks to the protection of U by Kotex® Click® Tampons, I really do feel like celebrating! From the brightly colored packaging to the comfortable applicator, I know I'll be able to do it all without worry with Kotex Click. Whether I'm taking time out of my day for self-care, exercising, or I'm conquering an endless stream of work, worrying about leaks is the last thing I want to do. Fortunately, Click Tampons are up to 100% leak-free and the #1 compact tampon that absorbs like a full-size tampon.
If you're dreading your monthly visitor and are ready to find out how to make that time of the month into something worth celebrating, then keep reading for the perfect self-care ideas!
Continue reading