I don't know about you, but my go-to accessory over the past four months has been a reusable face mask. No longer is it just a "keys, phone, wallet" check when I leave the house, but now I've thrown "face mask" and "hand sanitizer" into the mix. My trips outside the home mostly consist of grocery store pickups, post office drop-offs, and occasionally seeing a friend or family member at a distance. As those outings increase over the next several months as things begin to open back up, my wardrobe of stylish face masks will be expanding to accommodate keeping those around me safe.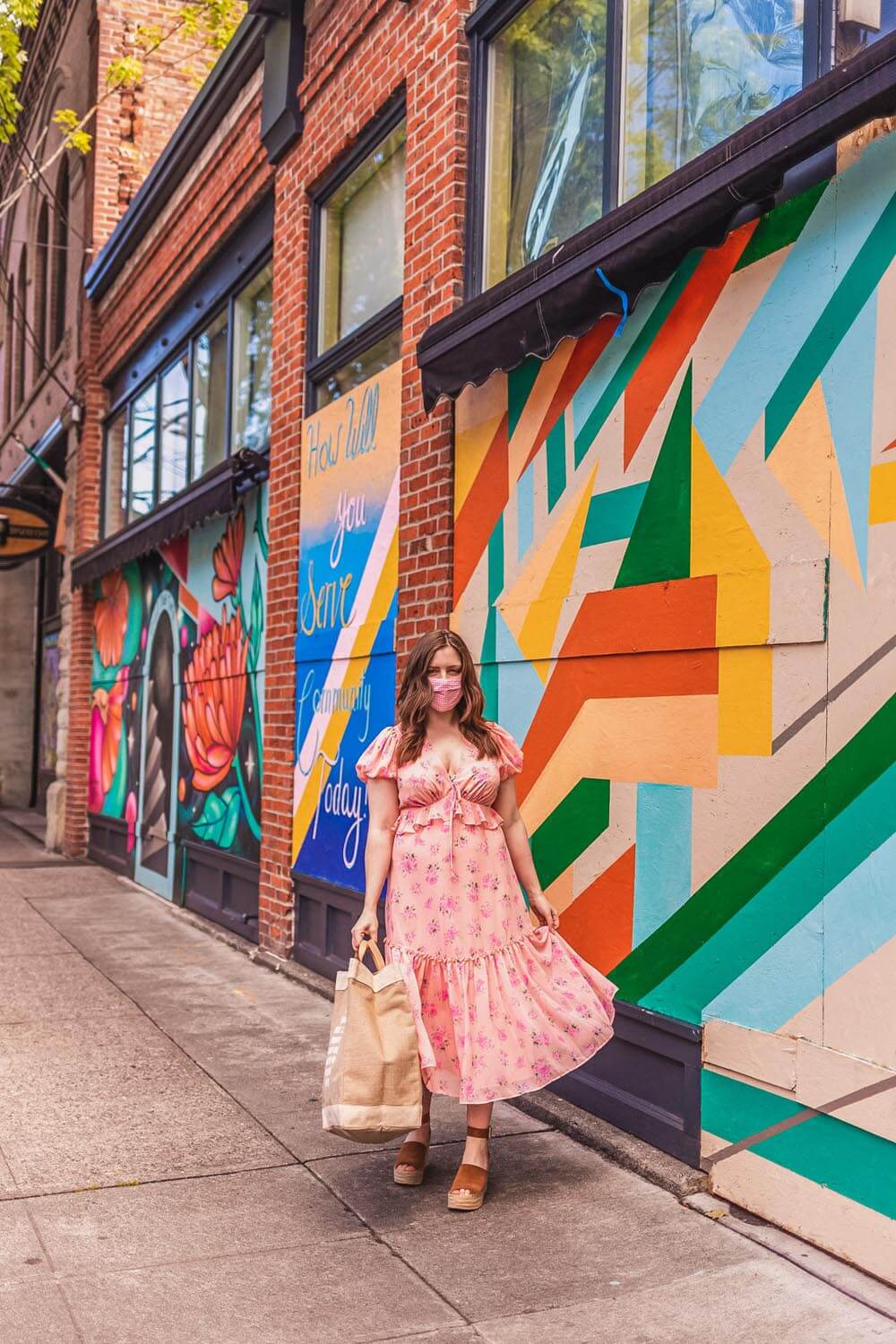 Just two weeks ago, the state of Washington officially mandated wearing a face covering or face mask when out in public spaces. The only exception would be when you can keep 6 feet of distance outdoors from people outside of your household, like when you walk in your neighborhood or visit a local park. And just this week, face masks or coverings are required in all businesses, and those businesses are able to refuse service if patrons aren't wearing one.
On average, I've been using 2-3 reusable face masks during every outing for each errand. I find it's just easier to have a few extra than to fuss with the same one for the duration of my trip away from home. Upon returning home, I pop them in the laundry hamper to wash with the rest of my laundry.
As someone who loves to accessorize with my outfit, there's no reason we can't show our fashion sense through stylish face masks, too! For that reason, I've been slowly compiling a list of all of the best places to buy stylish face coverings.
In this list, you'll find stylish face masks for women, as well as many unisex options mixed in! I've also noted what material each mask is made of, if there's a filter pocket, what type of tie the mask has, and if the company has any give-back programs associated with the sale.
Ready to shop for stylish face masks? Read on for my exhaustive list of reusable, stylish face masks and cute face coverings! I'm confident you'll find at least one you'll LOVE to wear.
Continue reading