Affiliate Links
I don't know if I've ever been so excited to have no plans for a weekend. Seriously, I am so behind on everything that I'm just excited to have some time to catch up on my backlog of things at home and things with the blog. No one tells you that blogging is basically like a second job once you get going. It's fun, but man is it needy.
Speaking of needy, this blog is in need of a little face lift that I've been putting off since I changed the design and moved to WordPress to begin with. But never fear, nothing too crazy, just cleaning things up based on feedback from the reader survey. (Which I'm still totally stoked about, you guys rock.) I know change can be rough, so if you don't like it someone tell me. It's like when people get spinach in their teeth and no one tells them… don't let me be spinach teeth girl, please.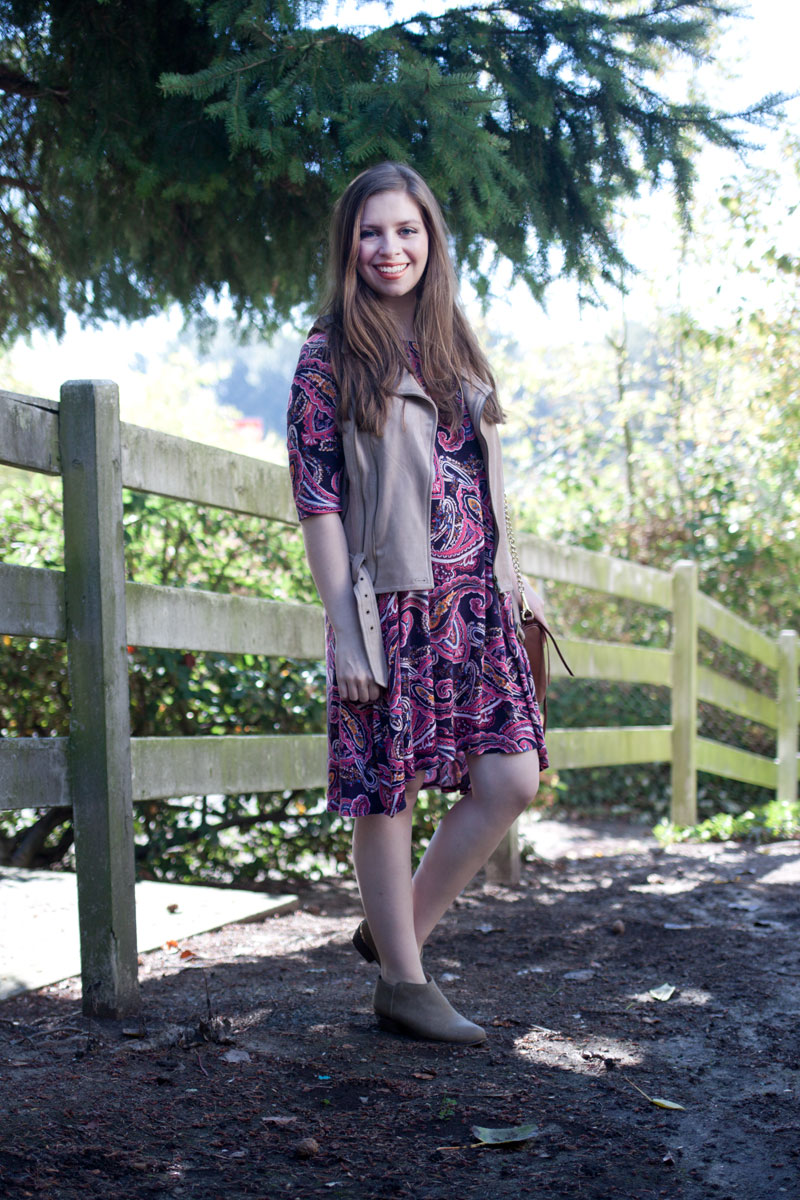 What doesn't suck, however, is this dress. I'm actually thinking of having the hem taken up on it, since it's a bit too long. #ShortGirlProblems for real. I find that if a dress hits too close to the knee I look like I have stumps for legs, and no one, especially me, likes that look.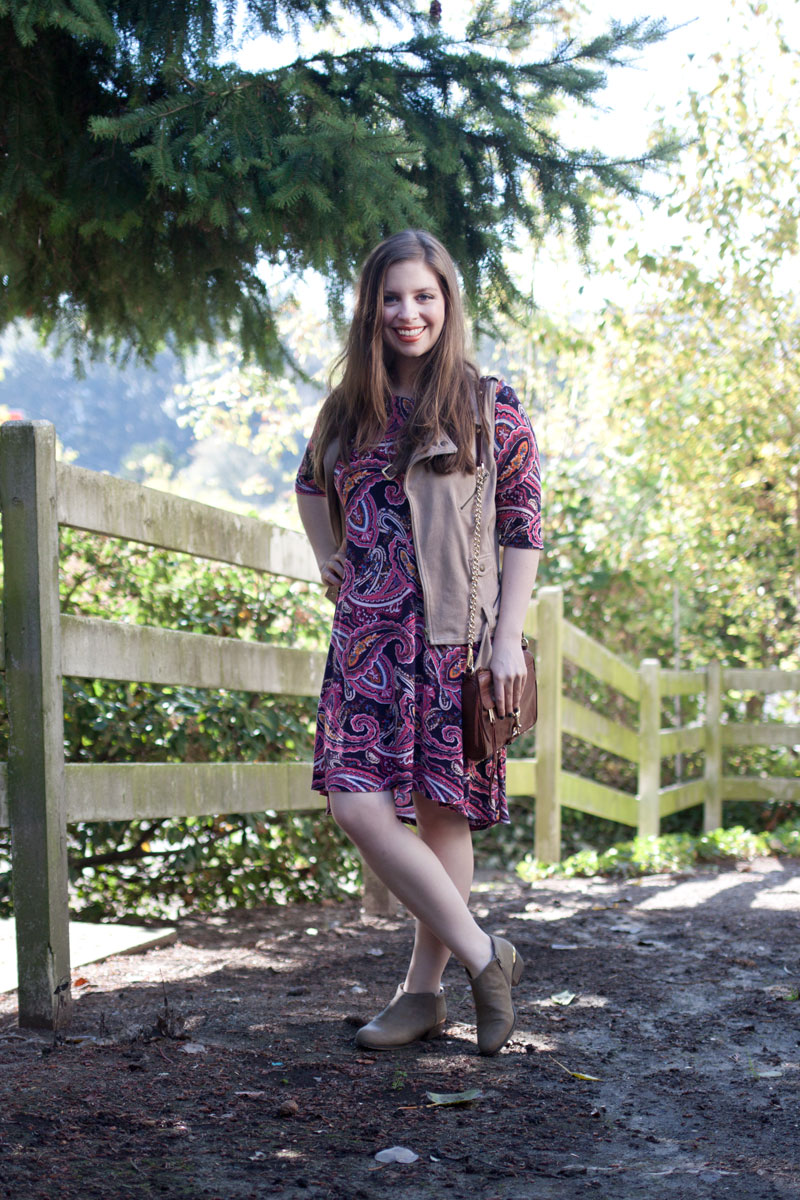 And remember when I mentioned I did some thrift damage in California? This vest was my first find at the OC Goodwill. Total score, it looked unworn and I knew it would go with everything.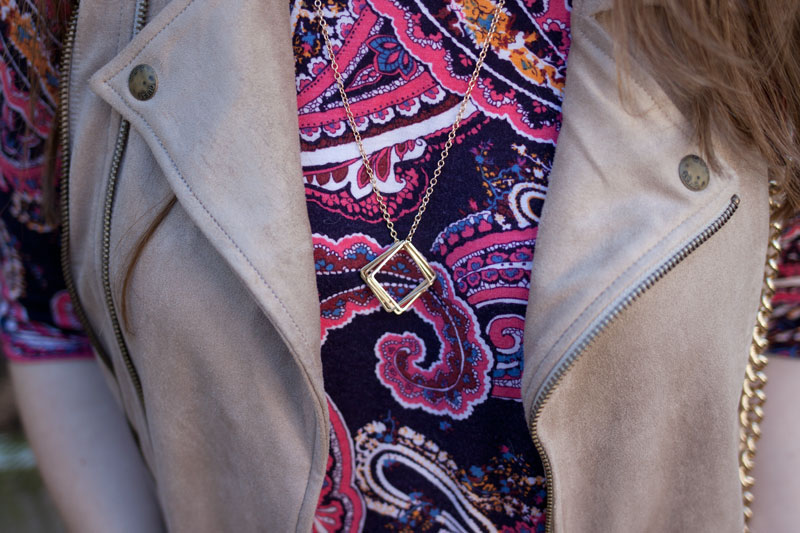 Outfit Details
Dress: Merrick Summer Swing via Golden Tote
Vest: Guess, thrifted (similar)
Booties: Target (similar)
Bag: Rebecca Minkoff
Necklace: Forever21
And that's all I've got for today. What are you up to this weekend?