Love cheesy romantic Christmas movies? Have access to a few streaming services? You've come to the right place! I'm a huge fan of Hallmark and Lifetime romantic Christmas movies, and last year I could not get enough of them! This year, with even more Christmas movies to stream and plans to stay home for the foreseeable future, I couldn't wait to dive in!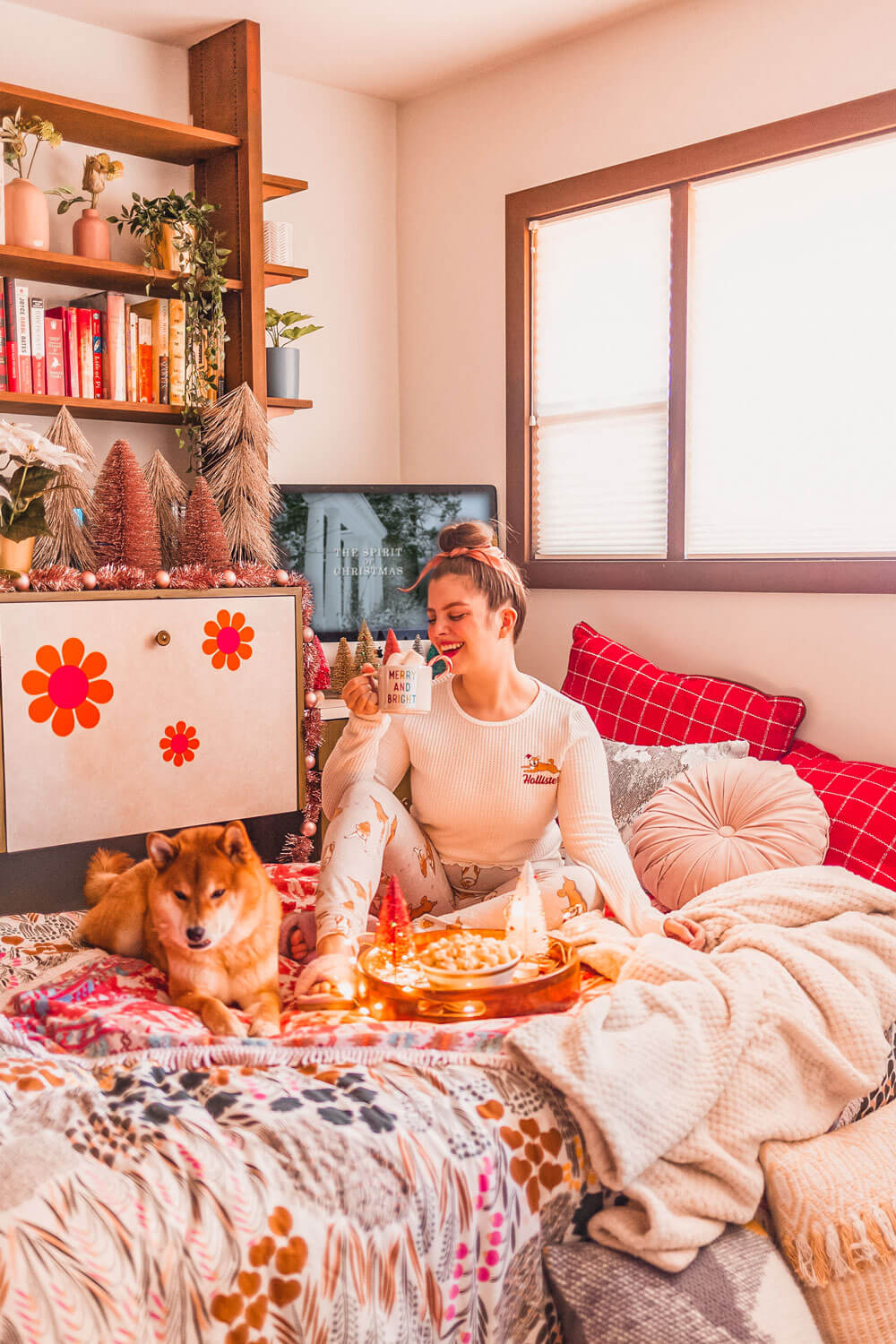 While the holidays might look a little different this year, I find that Christmas movies always bring a little cheer to my day. For a fun festive activity, consider hosting a remote Watch Party (Amazon, Hulu, and Disney+ offer this feature in-app!) with your besties or family this holiday season. And to save you some time in picking a movie, I've organized it by streaming service availability, included a quick synopsis with personal commentary, and a rating for each movie, too!
I hope you enjoy these movies and don't forget to share this post with your BFFs who love cheesy romantic Christmas movies, too!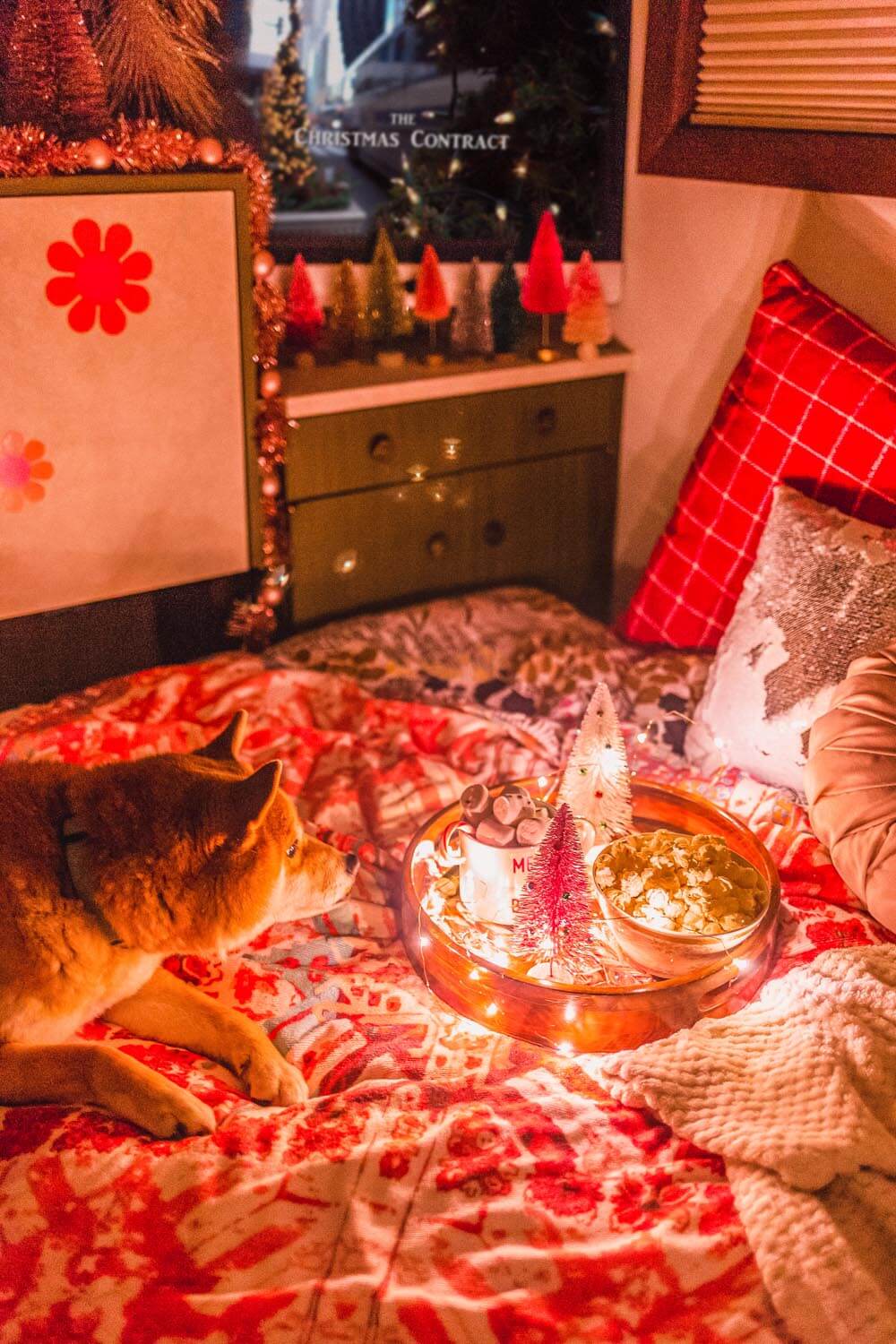 Romantic Christmas Movies on Amazon to Stream for Free
Christmas Contract // 🎄🎄🎄🎄 (4/5)
Starring Hilarie Burton of One Tree Hill fame, this cast will make you do a double-take! It also includes a special familiar musical guest and basketball player. Not into OTH? No worries! This is a cute romantic comedy about a woman who brings her BFF's brother home to make her ex jealous.


Christmas on Holly Lane //🎄🎄🎄🎄 (3.5/5)
Also available on Hulu
This cute, feel-good romantic comedy is about 3 childhood BFFs who reunite in their quaint hometown home. They shared many happy memories there, and now they have to work together to save the home before it's too late.


Merry Kissmas //🎄🎄🎄 (3/5)
A woman is set to be married when a kiss with a stranger in an elevator makes her question her decision. Will her fiancé win her back, or will she follow her heat with the handsome elevator stranger?


Holiday Engagement //🎄🎄🎄 (3/5)
With plans to visit her family for Christmas, a woman loses her writing job and is dumped by her fiancé when he gets a promotion in another city. Will hiring a man to play her fiancé to bring home lead to a romantic connection?


Christmas Lodge //🎄 (1/5)
In this faith-based movie, a woman visits the Christmas Lodge that she grew up going to with her family and becomes determined to help bring it back to its former glory. Honestly, the chemistry of the couple in this one was just not there which made this movie quite a downer.


Marrying Father Christmas //🎄🎄 (2/5)
Searching for her bio-family leads a young woman to find not only what she was looking for, but also what she's longed for all along. I found this movie a little slower and harder to get into than most.


Wish Upon a Christmas //🎄🎄🎄 (3/5)
A family-owned Christmas factory is struggling when Amelia arrives to make big layoffs. But when she gets there, she discovers the owner is an old flame. Will they be able to work together to save the factory in time for Christmas?


Christmas Matchmakers //🎄🎄 (2/5)
It's the busiest time of year, and personal assistants Jen and Jon have hatched a plan. If they can get their bosses to fall in love for Christmas, and they'll get more free time.


Back to Christmas //🎄🎄🎄 (3/5)
Also available on Hulu
A recent breakup means a lonely holiday for Ali. When she has a chance at a do-over and goes back one year in the past, will she keep her relationship together this time?


A Husband for Christmas //🎄🎄🎄 (3/5)
Brooke agrees to marry Roger so he can legally come to the USA as part of her company's merger. When she brings him home for Christmas to upstage her sister's recent engagement to her ex-beau, will she find true love?


Christmas on the Bayou //🎄🎄🎄🎄 (4/5)
When New Yorker divorcee Katherine heads home with her son to see her mom for Christmas, will her childhood love be able to show her where she really belongs? Another One Tree Hill casting you might recognize.


A Christmas Wish //🎄🎄🎄 (3/5)
In this faith-based movie, a woman and her 3 children are abandoned by her husband. She struggles to make ends meet in a new town as a group of kind-hearted individuals comes together to bring her a bit of Christmas cheer.


Falling for Christmas //🎄🎄🎄 (3/5)
Claire is a renowned figure skater whose injury has landed her in a rehab center in a remote mountain town. When she meets Luke, will she realize there might be more for her than a competition?


The Most Wonderful Time of the Year // 🎄🎄🎄🎄🎄 (5/5)
One of my favorites! This endearing tale follows a hard-working single mom who is hosting the holidays for the first time. When Uncle Ralph (played by Henry Winkler, aka The Fonz) brings home a handsome stranger, will she choose love or business for Christmas?


A Bride for Christmas //🎄🎄🎄 (3/5)
Jessie is a bit of a train wreck. With 3 failed engagements under her belt, will suave Aiden be able to sweep her off her feet in time to win his married-by-Christmas bet?


Christmas in Mississippi // 🎄🎄🎄 (3/5)
A photographer returns home for the holidays and volunteers to bring back the town's traditional light show. When she finds out she'll have to work alongside her high school sweetheart, she begins to have second thoughts about the man who broke her heart.


Marry Me for Christmas (Chandler #1) // 🎄🎄🎄 (3/5)
It's that time of year and Marci Jewel is going back home for Christmas. Her family is not shy about pressuring her to find a man, so she concocts a plan to take her employee home for Christmas as her stand-in boyfriend-turned-fiancé.
P.S. This movie is part of a series of 5 movies, all available to stream for free on Amazon Prime Video!


12 Wishes of Christmas // 🎄🎄🎄 (3/5)
Who wouldn't want their wish to come true for Christmas? It seems like Laura has it all until she doesn't. With things going wrong, will a magical Christmas elf be able to turn it all around when she grants her 12 Christmas wishes?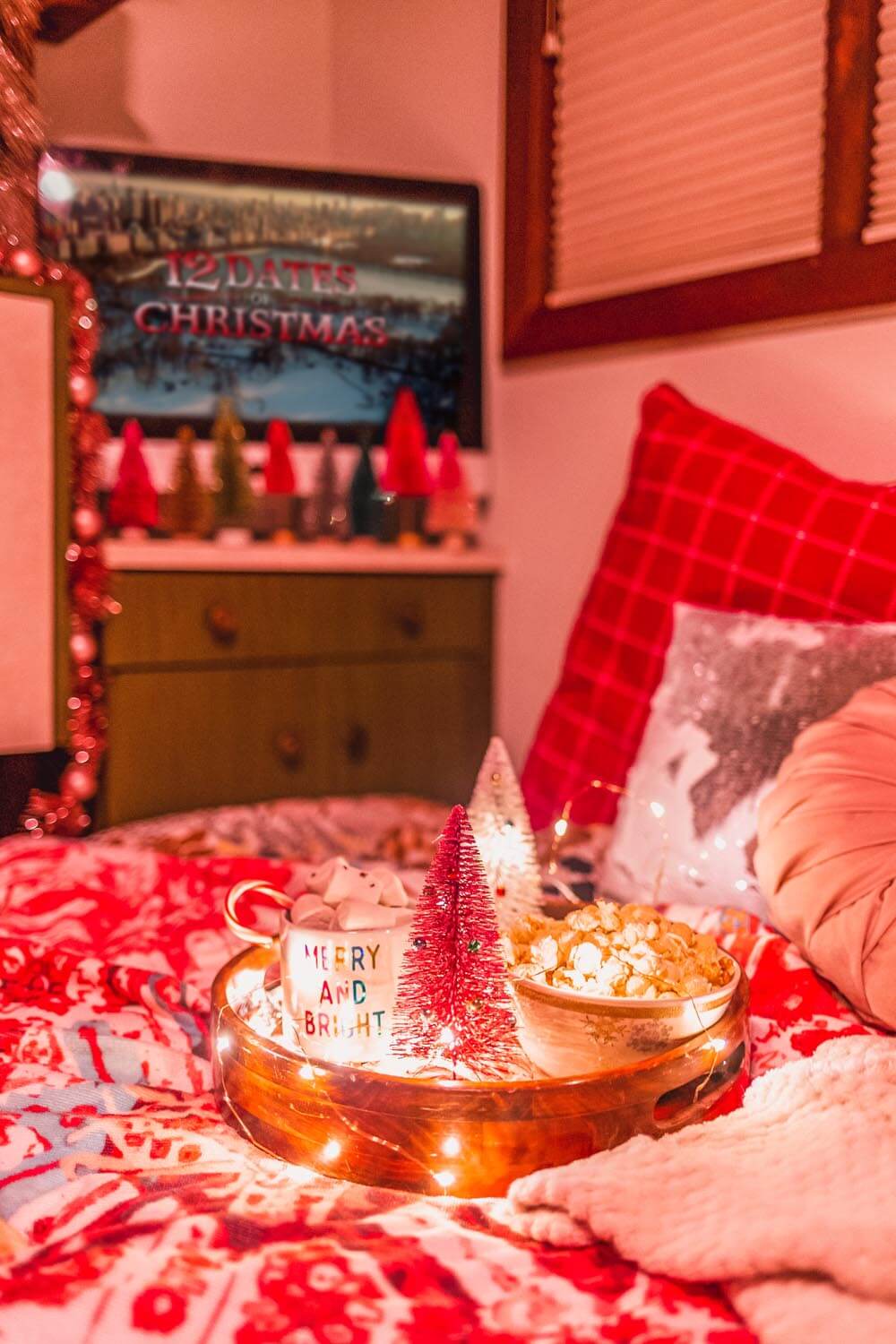 Romantic Christmas Movies on Disney+ to Stream for Free
12 Dates of Christmas // 🎄🎄🎄🎄 (4/5)
In a strange twist of fate, Kate relives her first date on Christmas Eve over and over again. As she tries to win back her ex, she begins to see the error in her ways after she gets a redo of the same day 12 times!


I'll be Home for Christmas // 🎄🎄🎄 (3/5)
A college student is heading home for the holidays when he's dumped in the desert by football bullies. Meanwhile, his girlfriend accepts a ride from his rival to get home for the holidays.


Three Days // 🎄🎄🎄🎄 (4/5)
Andrew married his childhood sweetheart ten years ago, but his high powered job has made him take her for granted. When she tragically dies, Andrew receives a second chance by a Christmas angel to relive the previous 3 days.


Snowglobe // 🎄🎄🎄 (3/5)
Angela is dreaming of the perfect Christmas when she receives a magical snow globe as a gift. When she drops it, she's transported to a town where every day is Christmas. Will she choose to stay in the snow globe forever, or return home where her family is?

Romantic Christmas Movies on HBO Max to Stream for Free
Nothing Like the Holidays //🎄🎄🎄🎄 (3.5/5)
Also available on Amazon Prime Video
It wouldn't be the holidays without a little family drama! The Rodriguez family gathers for Christmas at their childhood home when Ana, the family matriarch, drops the bomb that she intends to divorce their father.


The Family Stone //🎄🎄🎄🎄 (4/5)
Everett Stone is bringing his uptight girlfriend home for Christmas. Needless to say, his free-spirited family does not mesh well with strait-laced Meredith, which makes Everett question everything.


Last Christmas //🎄🎄🎄🎄 (4/5)
Kate, an elf at a year-round Christmas shop, has not had it easy. That is until she meets handsome Tom, and they embark on a Christmastime romance.


Hollidaysburg //🎄🎄🎄 (3/5)
It's Thanksgiving, and four friends return home from college for the first time. They quickly realize how much some things do and don't change after high school.


New Year's Eve //🎄🎄🎄 (3/5)
Filmed in Love, Actually style, New Year's Eve follows three intertwining stories that promise love, hope, forgiveness, and second chances for these New Yorkers on New Year's.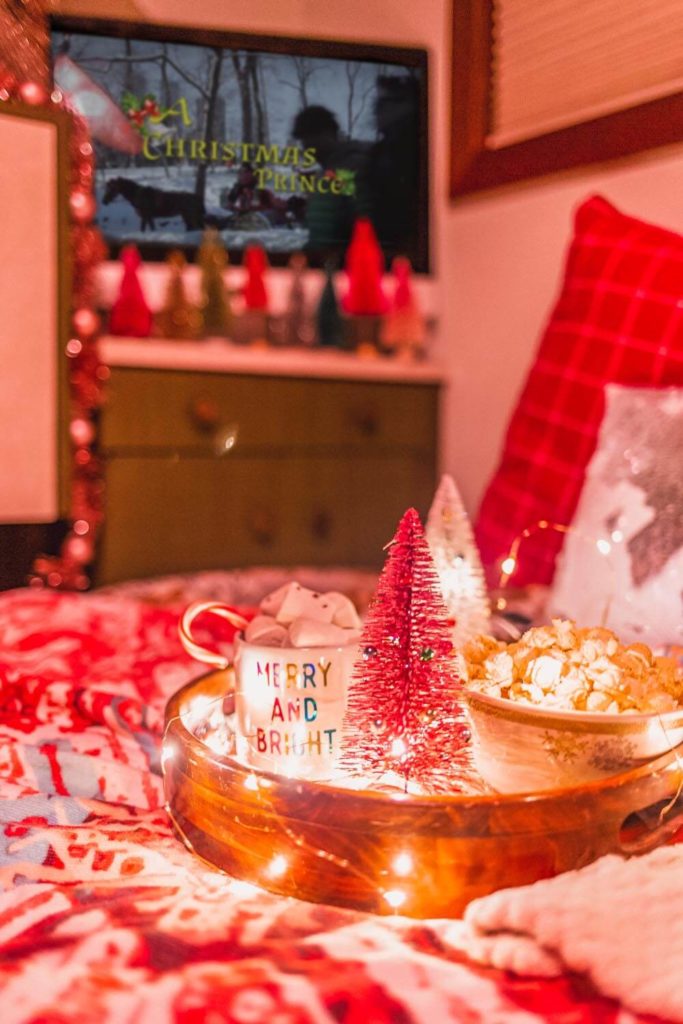 Romantic Christmas Movies on Hulu to Stream for Free
The Spirit of Christmas //🎄🎄🎄🎄 (4/5)
Also on Amazon Prime Video
A young woman must get a historic hotel appraised when she has a run-in with the ghost of a man. Will she be able to help him move on and close the sale before Christmas?


Girlfriends of Christmas Past //🎄🎄 (2/5)
Also on Amazon Prime Video
Three ex-girlfriends discover that they were being played by their ex-boyfriend. Then, they hatch a plan to seek revenge on him at Christmas.


This Christmas //🎄🎄🎄🎄 (3.5/5)
Also available on Netflix
The Whitfields are a big family full of big problems and secrets. After four years, they're getting together for Christmas, and nothing is staying secret for long.


A Christmas Kiss II //🎄🎄🎄 (3/5)
Also on Amazon Prime Video // Watch the first movie, A Christmas Kiss, on Youtube
Jenna has a romantic run-in with a handsome exec in an elevator. When she discovers he owns the company she works for, will she find Christmas romance?


Christmas Belle //🎄🎄🎄 (3/5)
Also on Amazon Prime Video
Isabella is tasked with selling a mansion, and it's collectible contents for sale at Christmastime. When the grouchy owner makes it unbearable, will she be able to win him over?


A Dogwalker's Christmas Tale // 🎄🎄🎄 (3.5/5)
Luce is home from school and strapped for cash after her credit card is declined. When she sets out to be a dog walker, she discovers a local park is set to be demolished for a salon. Overjoyed, she quickly learns that the locals aren't too thrilled. Will she overcome her selfish ways to save the park?


A Puppy for Christmas //🎄🎄🎄 (2.5/5)
Noelle is adopting a puppy for Christmas, and while it's a dream come true for her, it's a nightmare for her boyfriend, who decides it's over. Will Noelle find romance with her puppy in time for Christmas?


A Christmas Movie Christmas //🎄🎄🎄 (3/5)
Also on Amazon Prime Video
If you're like me and love Christmas movies, then you might wonder what it would be like to live in one. That's just what happens to sisters Eve and Lacy when they wake up in a Christmas movie!


Holly's Holiday //🎄🎄🎄 (3/5)
Holly dreams of the perfect life. When a mannequin comes to life, will she find the perfect romance, too?


A Cinderella Christmas //🎄🎄🎄 (3/5)
Angie gets no credit for her hard work at her uncle's event planning business. When she has a chance to make a splash at a masquerade ball, will she be unmasked and find true love?


Married by Christmas //🎄🎄🎄🎄 (3.5/5)
Carrie has worked hard at the family business. When an outdated provision is discovered in her grandmother's will, she's set to lose all of what she has worked for. Will Carrie find a Christmas romance in time to win the family business?


Second Chance Christmas //🎄🎄🎄🎄 (4/5)
An overworked entrepreneur is on her way to file divorce papers when she's hit by a car. Struck with amnesia, her husband and her family decide that hiding her former life might help her fall in love once again.


The Christmas Calendar (A Taste of Christmas) //🎄🎄🎄 (3/5)
When Emily receives a mysterious Christmas calendar, will she be able to save her business and find out who sent it?


Christmas Perfection //🎄🎄🎄 (2.5/5)
Also on Amazon Prime Video
After an unusual run-in with a Christmas shopkeeper, Darcy wakes up in an Irish Christmas village.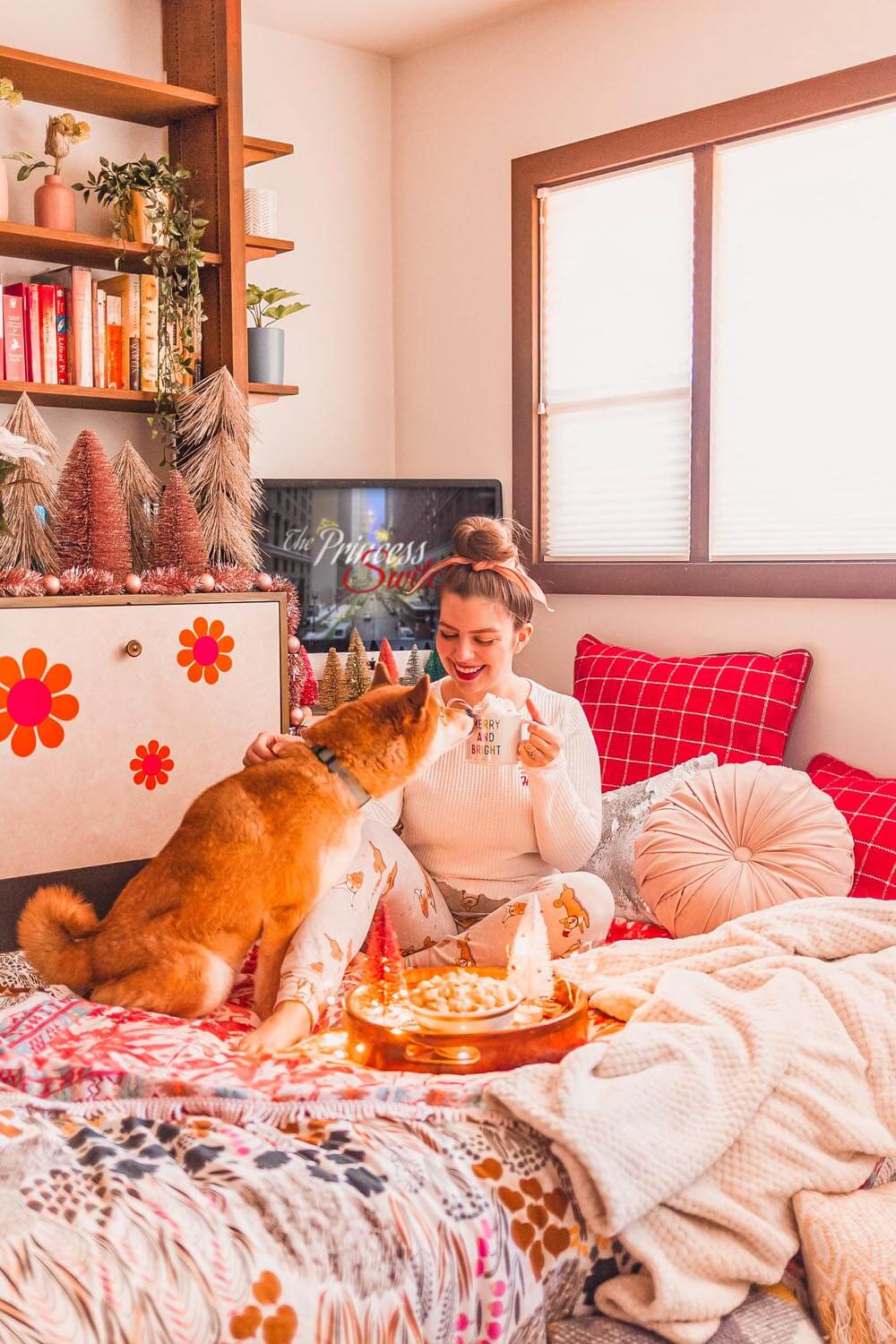 Best Christmas Movies on Netflix to Stream for Free
The Princess Switch //🎄🎄🎄🎄 (4/5)
A duchess finds her doppelgänger in a baker from Chicago and convinces her to switch lives with her. As typical in holiday romantic comedies, they each fall in love during the switch.


The Princess Switch: Switched Again //🎄🎄🎄🎄 (3.5/5)
The duchess and Princess are back, but this time there's trouble in paradise. It's on Princess Stacy to get Duchess Margaret back together with Kevin, but will a third doppelgänger foil their plan?


A New York Christmas Wedding //🎄🎄🎄 (3/5)
Set to marry on Christmas, a bride is visited by an angel who shows her what she could have followed feelings for her childhood best friend.


Christmas with a Prince //🎄🎄 (2/5)
Also available on Amazon Prime Video
A doctor takes care of sick kids in her ward when a royal breaks his leg on a nearby ski slope. As he secretly gets well on her floor, will the doctor get over her preconceived notions about this royal pain?


Christmas in the Smokies //🎄🎄🎄🎄 (4/5)
A young woman finds out that her family's berry farm is in trouble. To save it, she decides to organize a fundraiser concert, even if it means enlisting her country singer ex.


A Very Country Christmas //🎄🎄🎄🎄 (4/5)
Also available on Amazon Prime Video
Country superstar Zane wants to escape fame and have a low key Christmas when he meets Jeannette, a single mother in a small town.


The Knight Before Christmas //🎄🎄🎄🎄 (4/5)
A knight is transported to modern times. Here, he falls for a high school science teacher despite their very different backgrounds.


White Christmas //🎄🎄🎄🎄 (4/5)
Singers join a sister act to perform a Christmas show. When they learn that a Waverly country inn is failing fast, will they be able to put on a holiday spectacular to save the business?


Midnight at the Magnolia //🎄🎄🎄🎄 (3.5/5)
Radio hosts Maggie and Jack not only work together but are childhood best friends. On a quest to be nationally syndicated, will a romance get them on the airwaves?


Holiday in the Wild //🎄🎄🎄🎄 (4/5)
Jilted by her husband, Kate takes a solo second honeymoon to Africa. Will this trip be the change she didn't know she needed?


Christmas in the Heartland (The Christmas Trap) //🎄🎄🎄🎄 (4/5)
Also available on Amazon Prime Video
Kara and Jessie meet on a plane and devise a plan to switch lives when visiting relatives in a small town.


A Christmas Prince //🎄🎄🎄🎄 (4/5)
A young journalist travels to get the scoop on a prince who's destined to be king. Will she get the scoop or something more this Christmas?


A Christmas Prince: The Royal Wedding //🎄🎄🎄🎄 (3.5/5)
A year later, a journalist and the prince are set to be wed. Will Amber have what it takes to be a royal?


A Christmas Prince: The Royal Baby //🎄🎄🎄 (3/5)
Two years later, the royal couple is expecting a Christmas gift. But when royals from another kingdom come to visit and a treaty vanishes, their family will be in jeopardy.


Christmas Inheritance //🎄🎄🎄 (3/5)
An heiress to a family business must deliver a special letter to her father's former partner in small-town Snow Falls with only $100 to cover her expenses. Will she deliver the card in time for Christmas?


Christmas Wedding Planner //🎄🎄🎄 (3/5)
A wedding planner plans her cousin's lavish wedding when a PI shows up and turns her world upside down.


Christmas with a View //🎄🎄🎄 (3/5)
A new celebrity chef has landed at a ski resort. Clara isn't thrilled at the prospect of a new boss but later learns they might have more in common than she first thought.


A Princess for Christmas //🎄🎄🎄 (3/5)
An estranged relative invites Jules to a castle for the holidays, and she finds herself falling for a prince.


Holly Star //🎄🎄🎄 (3/5)
A puppeteer loses her job and heads back to her hometown for the holidays. When it comes to her that there's a treasure at "55 Holly Star", also her grandfather's last words, will she be able to find it before it's too late?


The Holiday Calendar //🎄🎄🎄 (3/5)
A photographer receives an antique advent calendar that predicts her future and a love that may have been right in front of her all along.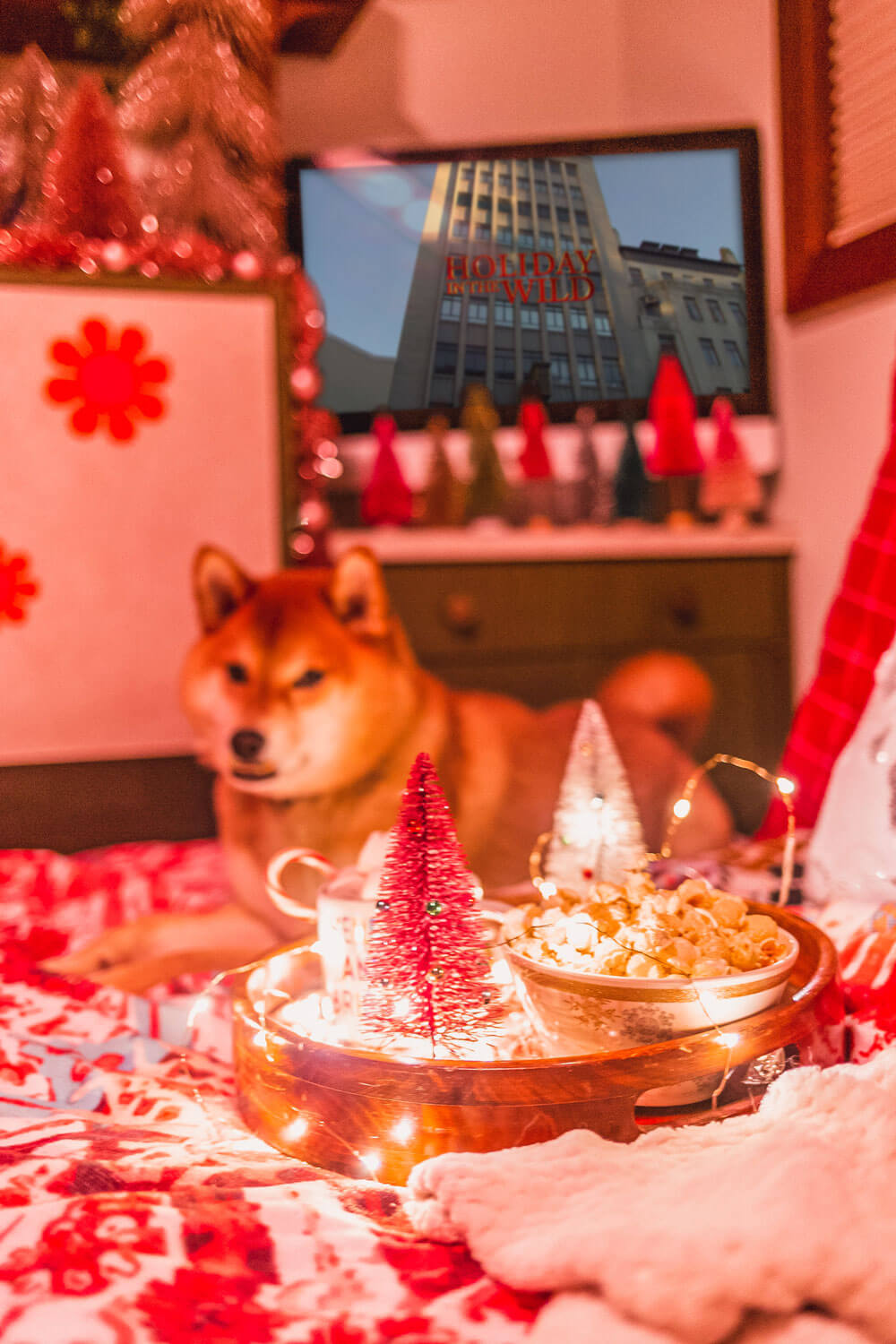 If you're like me and love a good romantic Christmas movie, then I hope this list makes finding the perfect one to watch easy! Romantic Christmas movies bring a little holiday cheer to the eveyr day! And don't forget to host a Watch Party (Amazon, Hulu, and Disney+ offer this feature in-app!) with your besties or family! You can share this post with them to pick out the perfect romantic Christmas movie.
Are you planning to watch your favorite romantic Christmas movies this holiday season? I'd love to hear your favorites in the comments!
---
Looking for Even More Christmas Activities? Try these!
Want to Save This Post for Later? Pin it!
Romantic Christmas Movies to Stream for Free