Between my birthday, my friend's Bachelorette Party, Galentine's Day, and Valentine's Day, it's been a busy month of fun commitments with friends. The only problem? So many events mean A LOT of special outfits and not a much time to shop. Fortunately, there's a service dedicated to helping you find the perfect occasion outfit and I've given it a try in this Allume Review!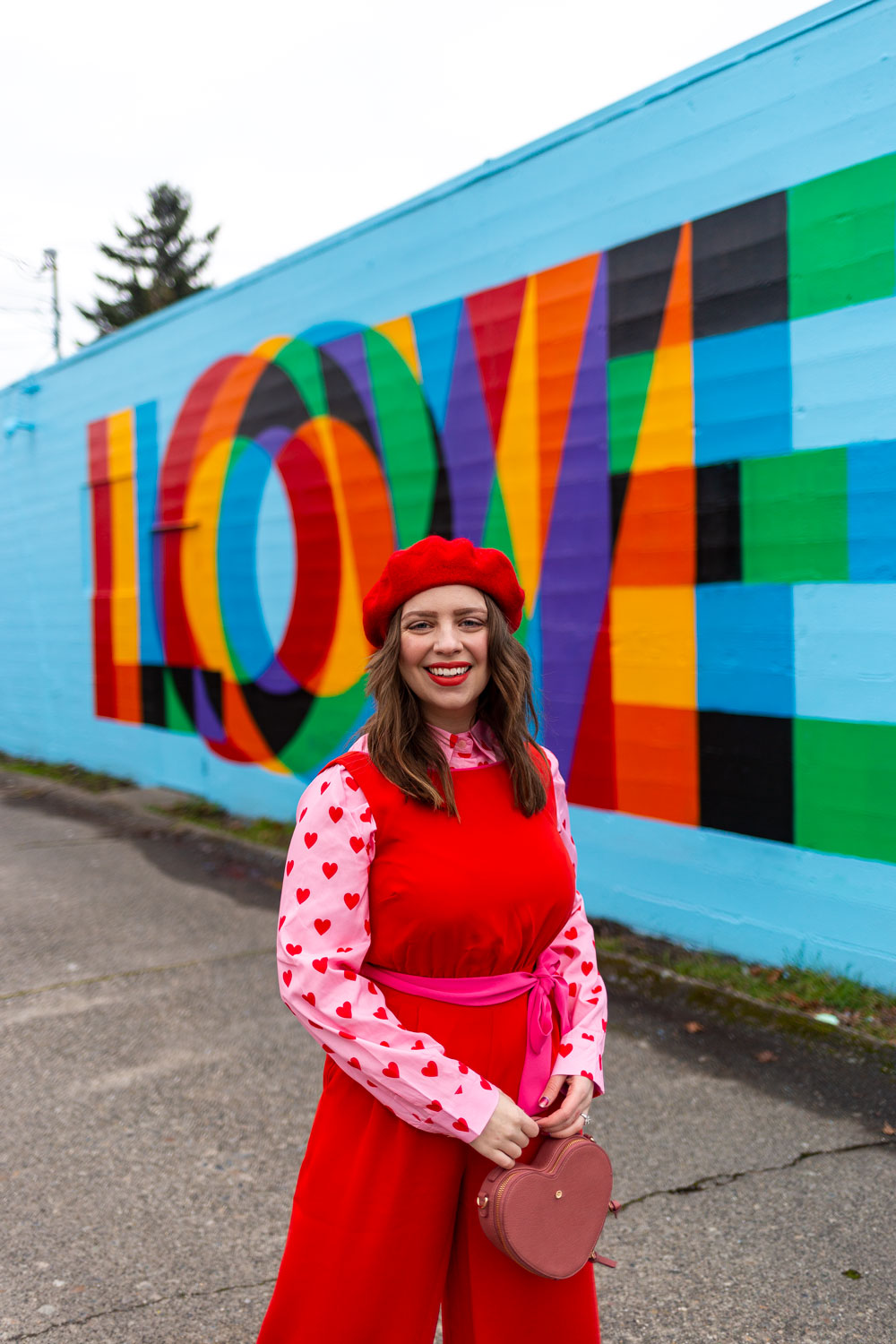 Allume Review: How to Save Time Shopping with a Virtual Stylist
If you haven't heard of Allume, then you're missing out. It's a 1:1 styling service with a real, live stylist that you can chat with. While styling boxes are fun, actually receiving something you're sure to like is vital when you have an important event coming up. Especially if you don't have the time to shop or haven't found just the right piece!
Today, I'll be sharing my Allume review, how it works, who it's for, and the Lookbook that my personal stylist created for me! If you've heard enough and want to check it out, use code RIGBY50 for 50% off your styling fee, making it $10 instead of $20.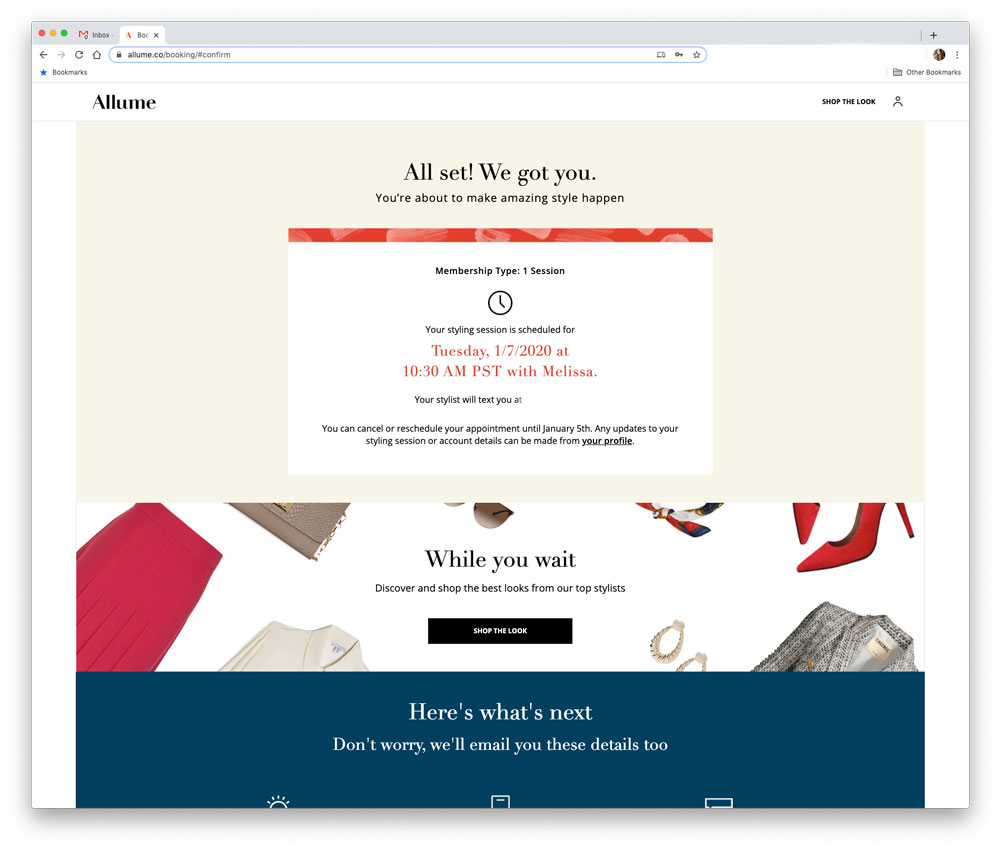 So, what is Allume?
Allume helps you build your perfect wardrobe 1:1 with a stylist. You tell her what you are looking for, and she finds it for you in an easy-to-use web platform. During your styling session, you'll receive a curated lookbook via text message from your personal stylist and you can shop it all via Allume's centralized checkout platform.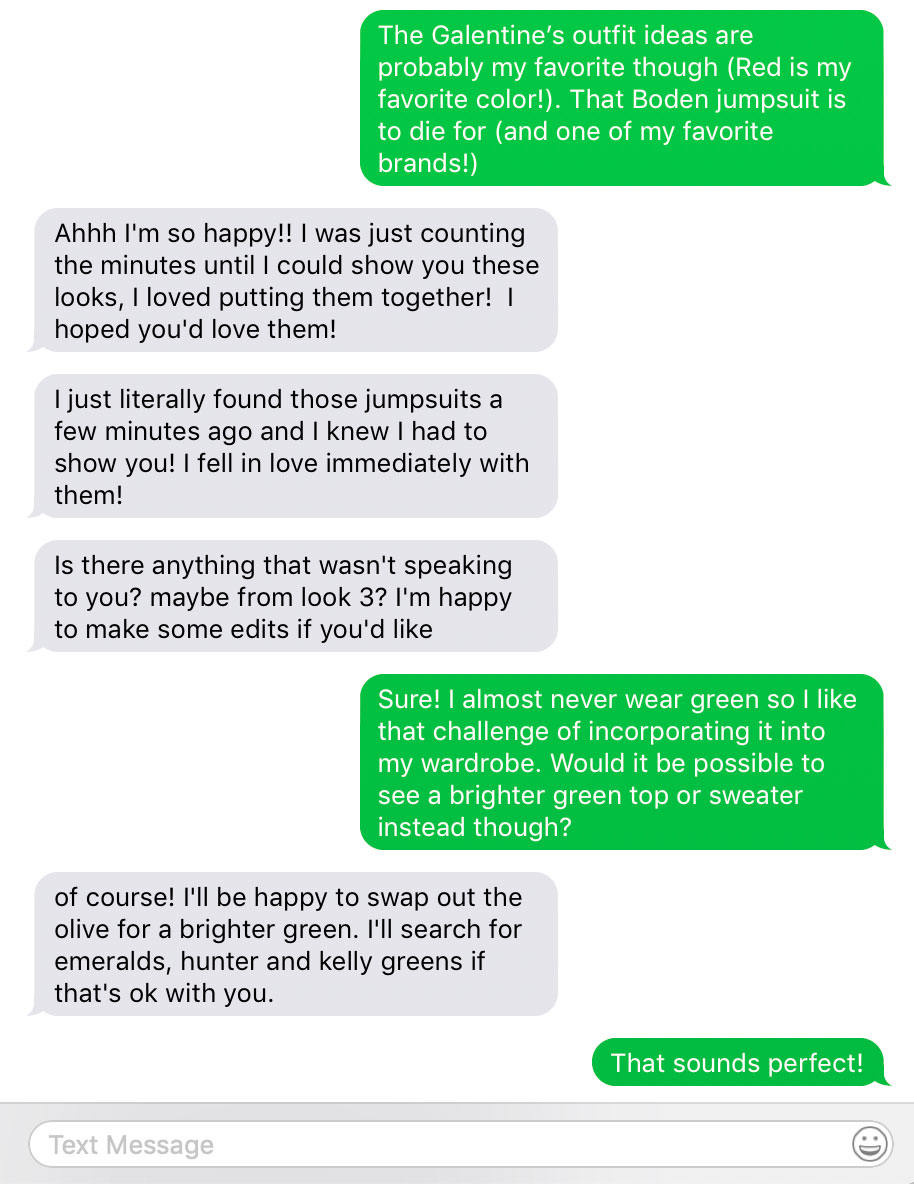 How does Allume work?
After signing up and filling out a style quiz, you'll be asked to select an appointment time and share what exactly you are looking for. Then, your stylist will check in with you the day before your appointment via text message for any last-minute requests. During your appointment, you'll receive a link to your Lookbook where you can see the outfits that she has created for you. You'll have back and forth dialog with your stylist via text where you can share any feedback, likes/dislikes, and changes you'd like her to make to your Lookbook. (See a snippet from my text conversation with my stylist above!)
For my styling session, I requested outfits that would be appropriate to celebrate Galentine's Day, my friend's bachelorette party, and then a wild card outfit. My stylist, Melissa, selected multiple pieces that could be mixed and matched in each look. During our styling session, she requested honest feedback regarding what I liked and what I didn't. I ended up falling in love with this red and pink jumpsuit and really gravitated most towards the Galentine's Day outfit the most since the color story (red and pink!) really spoke to me.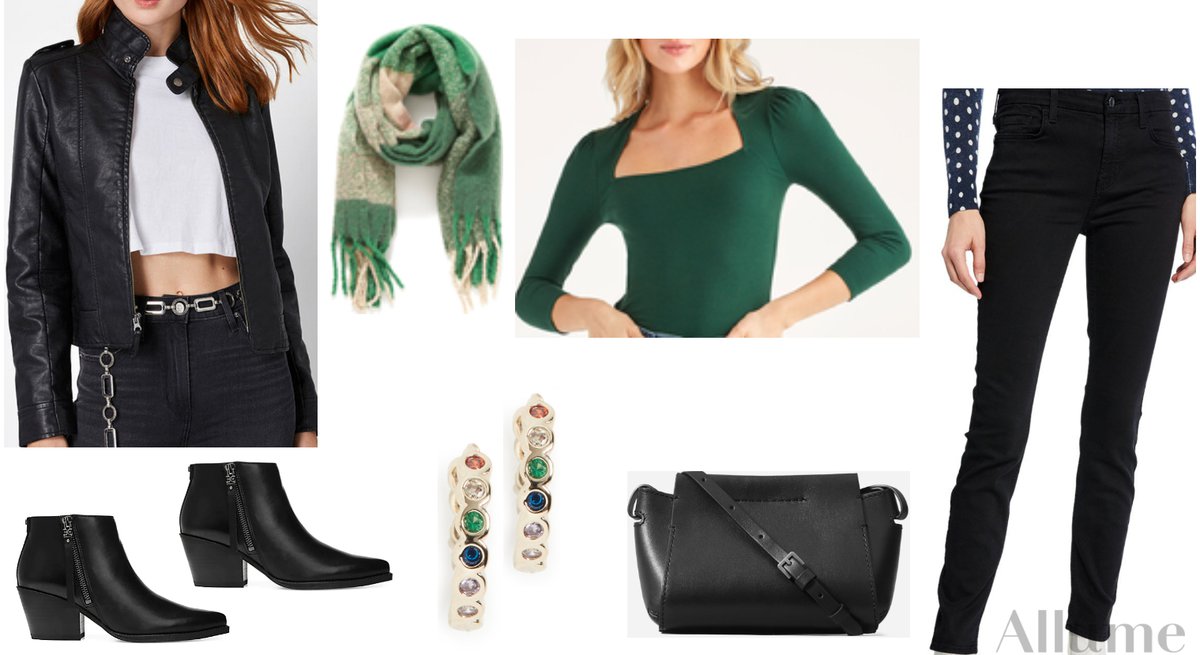 However, I loved that she pushed me out of my comfort zone with a green look, shown above! I didn't love the dark hues of my initial board, so she added a few additional options to brighten things up. At the end of your appointment, your stylist will give you an estimated timeline of when your changes will be ready for you. Then, pick the items you like most from your Lookbook and checkout all in one place via Allume's centralized checkout. You can even use discount codes from your favorite retailers! When you make a purchase, you'll be refunded for your styling fee.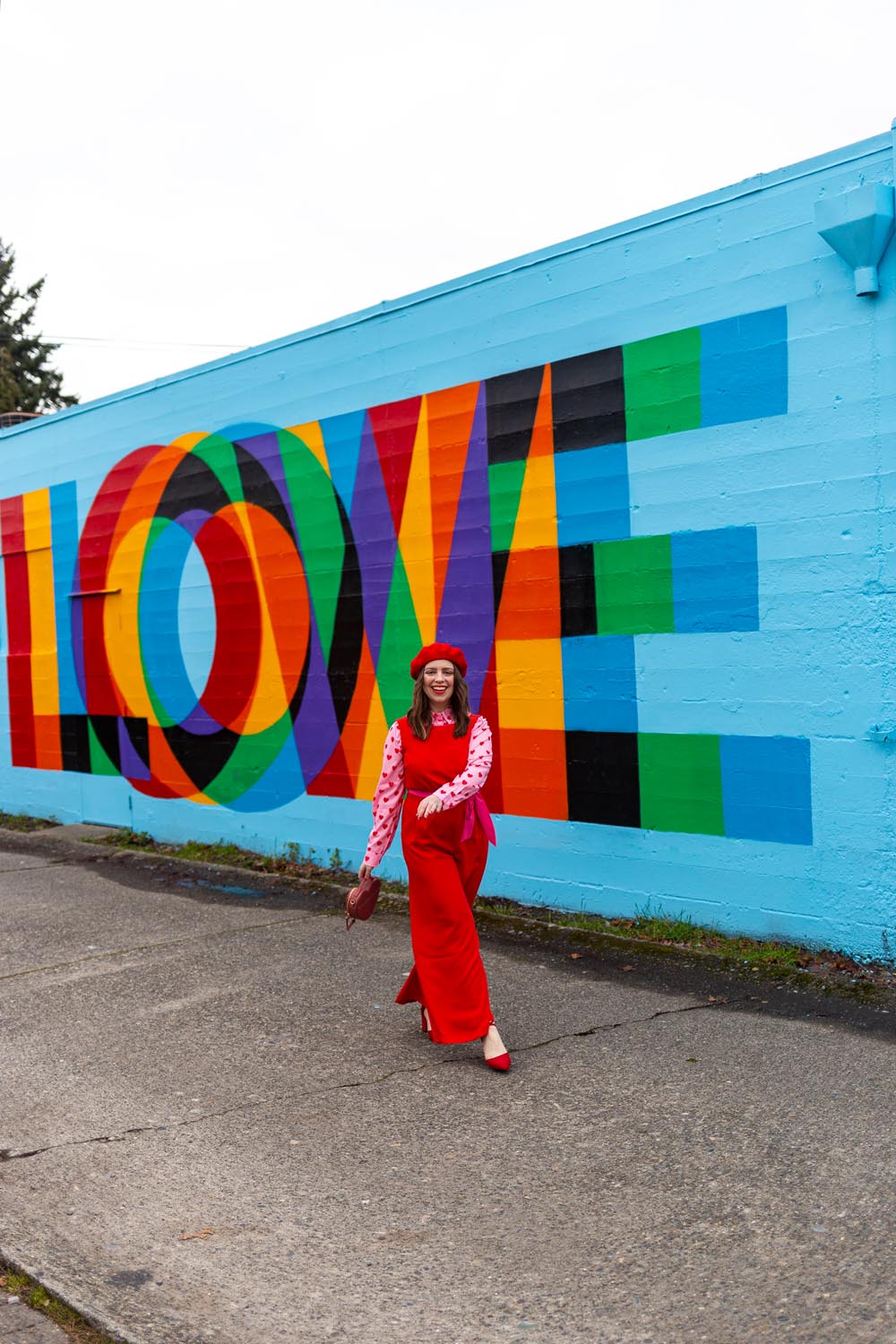 Ok this sounds great, but how much does Allume cost? 
I know, I know. Having the help of a personal stylist can be REALLY expensive. Fortunately, Allume charges a flat styling fee of $20. With my code, RIGBY50, you'll receive 50% off your first styling session, which makes it just $10! The fee is credited back if you make a purchase through Allume after your styling session.
Additionally, Allume offers a monthly membership which reduces the cost of each styling session! This fee is paid in advance. Select from monthly, every other month, every three months, or a one-time session at sign up.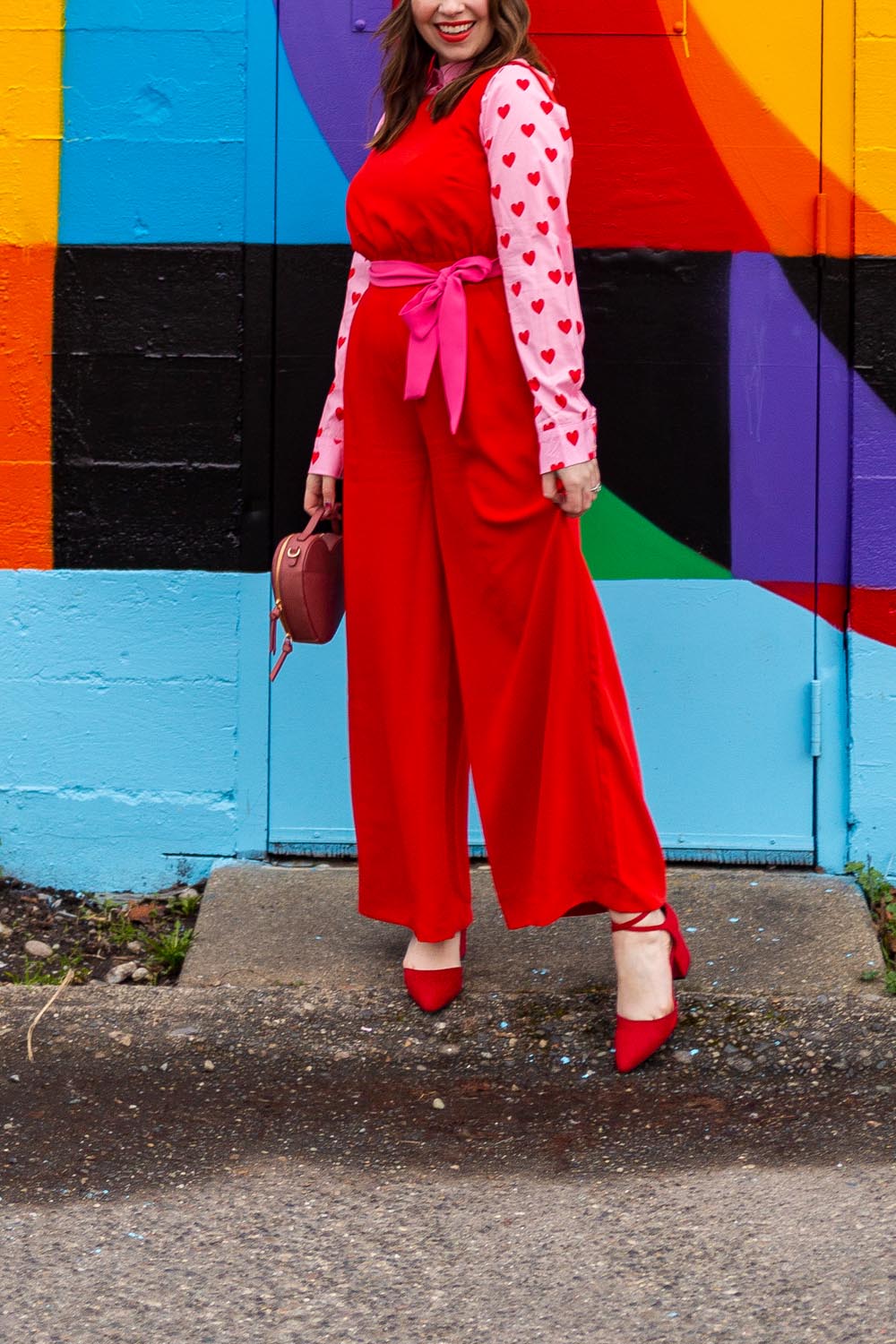 Who is Allume for?
As I mentioned earlier in this Allume review, it's perfect for someone with a busy schedule and not a lot of time to shop. In my case, I had 4 events this month that required a thoughtful outfit, and that can be overwhelming! I often find special event shopping like holiday parties, weddings, and other dressy occasions to be a serious challenge. It seems like I can never find anything when I actually need it! With the help of a personal stylist, you can easily you can find clothes you'll love with your virtual BFF (or stylist!) and tweak them so you don't have to waste any time at the mall.
It's also a great option for those who are trying to expand their wardrobe and don't know where to start. Or maybe you just hate shopping! Either way, if you recently have had a big life change, received a promotion or new role, or you have an upcoming professional event, this could be a great option! Allume offers its service to all sizes.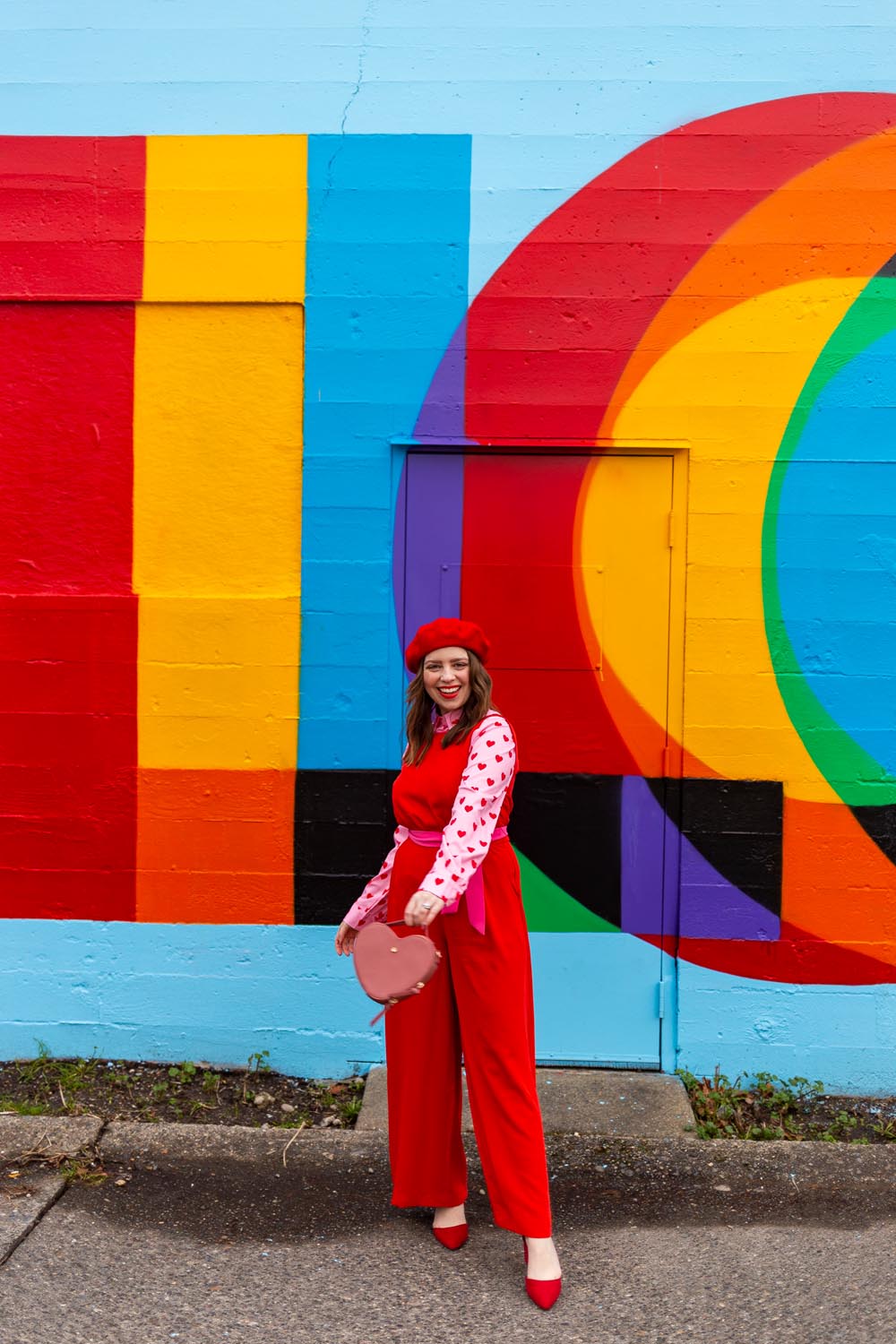 Why is Allume so beneficial?
That's going to depend on your exact needs, but here are some reasons I've found having a personal stylist from Allume to be so helpful!
Reduces trips to different stores/the mall
Saves time on shopping
Helps you prepare for an occasion (great for holiday events, weddings, those who attend special events for work frequently such as bloggers, press, sales professionals, public relations, and more)
Allows you to be introduced to new and unique brands
Get a new style perspective
Expands your wardrobe
Upgrades or updates your wardrobe
Great for those who don't like shopping
One-stop shopping with centralized checkout
Transition your wardobe between careers (going from a business casual to a formal office, for instance)
Assists you with styling advice from a fashion stylist based on your body type, age, needs, and more
What brands can you shop via Allume?
Allume offers a wide variety of established and emerging brands and shopping destinations. Some of my favorites included in my looks were Everlane, Boden, Ann Taylor, Revolve, Sam Edelman, ModCloth, Topshop, LOFT, Anine Bing, and Kendra Scott.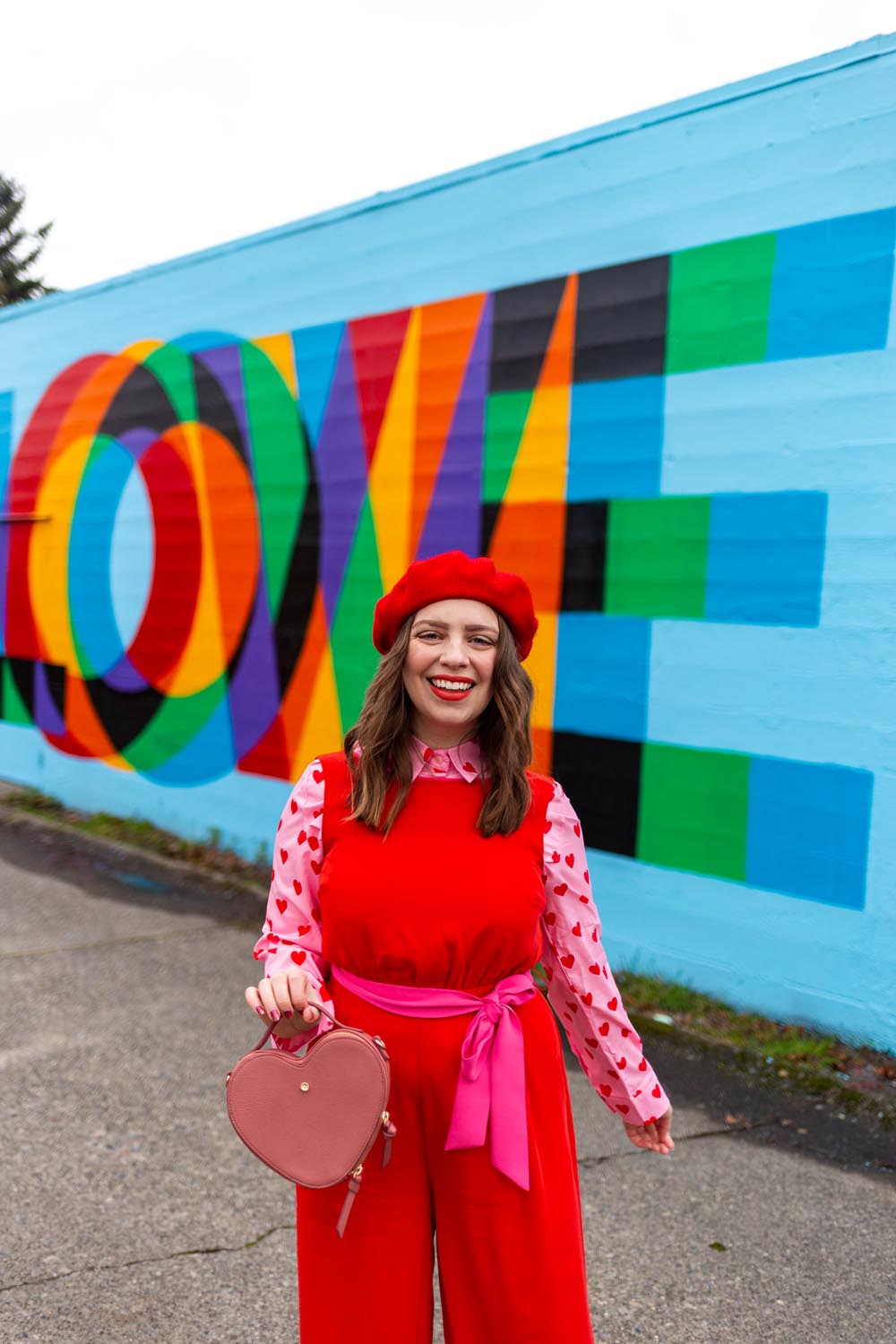 So what's not to like about Allume?
Of course, nothing in this world is perfect. Allume is no different. Here are a few things to note about the service!
Text Message Platform
While I love the on-the-go ease of texting, it's not necessarily the easiest platform for me to shop from. Additionally, some may not feel comfortable giving out their phone numbers. If that's your hold up, I'd recommend signing up for a free Google Voice number and providing that. You can send and receive messages easily via the Voice app on the web or via mobile!
Price Point
I noticed that the price point of each item in my Lookbook was all over the place. Some were very budget-friendly while others were over what I'd normally spend. If you have a certain price limit, I'd be sure to mention this to your stylist. I was pleasantly surprised that coupons for different shopping destinations and brands still work within Allume!
Size Availability
While almost all of my items were fully stocked in all sizes, there were a few pieces I was interested in that were unavailable in my size. I imagine this is a platform kink that Allume is working on, but since inventory is frequently changing on brand websites, you might want to keep this in mind and not wait too long when making a shopping decision.
Overall, Allume offers an amazing personal styling service for a reasonable price, and all from the comfort of your home. Since you check in with your stylist virtually via text message, you don't need to get dressed, battle traffic, or even try anything on. Just be available via text message, provide feedback, and shop in one easy checkout. I'll definitely be using Allume when I need the help of a personal shopper for an event or last-minute occasion and I don't have the time to shop!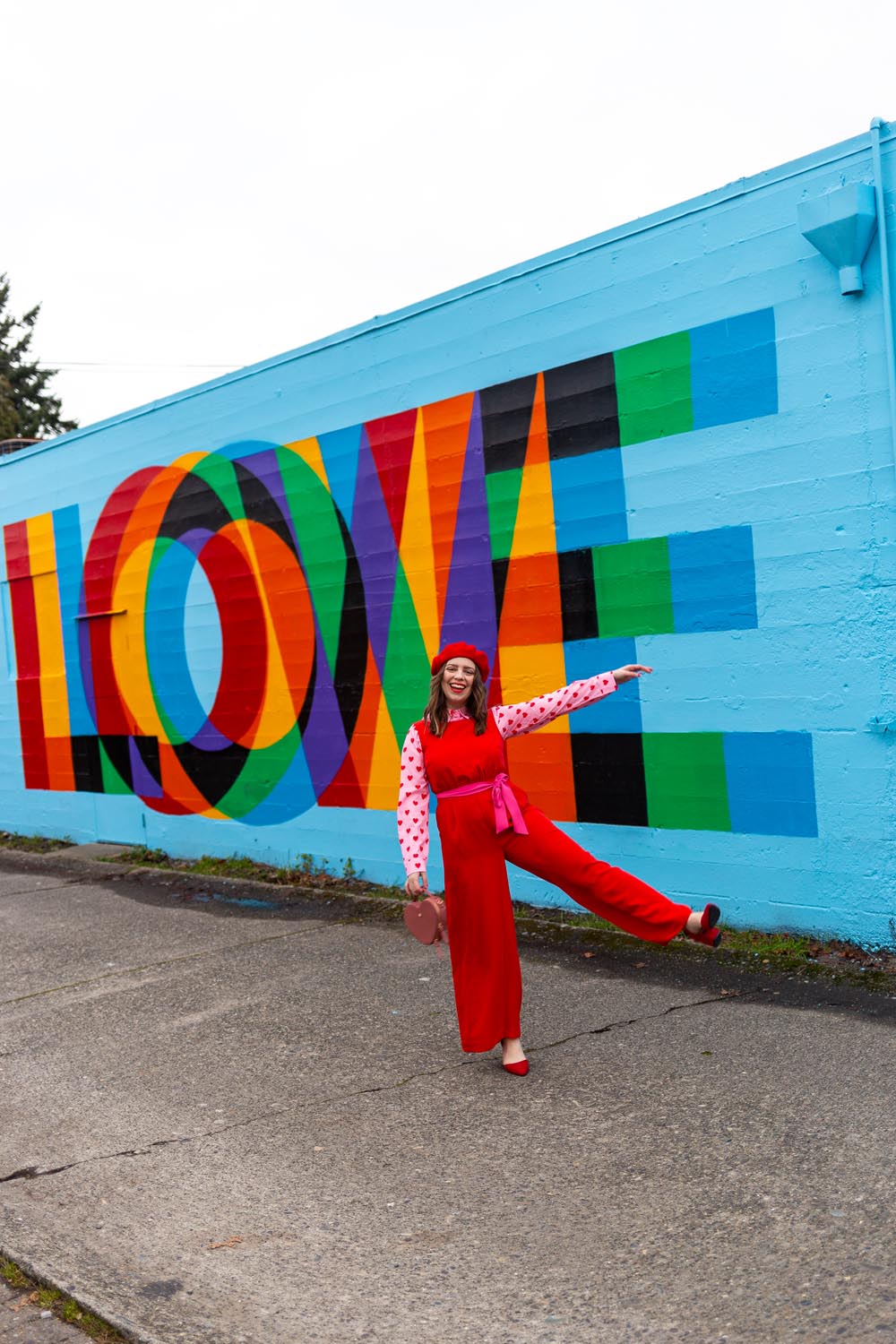 Allume Promo Code
If you're ready to give Allume a try and have an amazing personal styling experience, then sign up with code RIGBY50 to receive a 50% discount off your styling fee, making it just $10!
Have you tried a personal styling service? Have you tried Allume before? I'd love to hear about your experience, and if you have any questions feel free to leave them in the comments!
---
P.S. If you liked this post, you might like some of these other styling and clothing subscription services:
Want to Save This Post for Later? Pin it!
Allume Review: How to Save Time Shopping with a Virtual Stylist