I've had a longtime love affair with Stitch Fix. Sure, we've had bumps along the way. All good relationships do. But when I think over the years of my many, many Fixes, I remember the cherished tops, the perfect accessories, and cute dresses most. I also think of those unexpected finds – the hoodie in my most recent fix, for instance, or the circle bag that I was dying for but didn't even think to mention to my stylist. Those are the standouts. Those are the things that make me keep coming back for more even five years later. (Yes, you read that right! My first Stitch Fix was back in 2013!)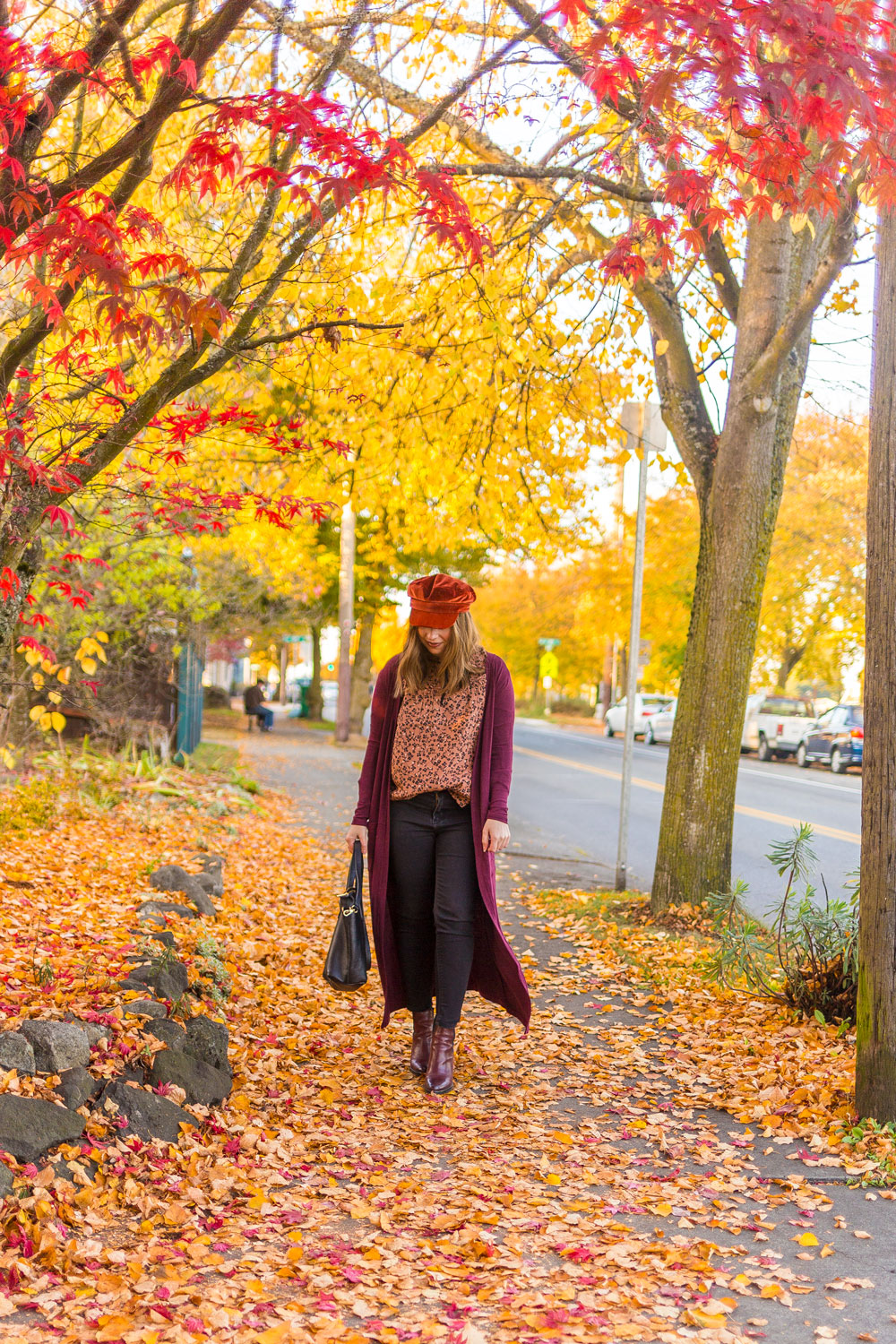 Disclosure: Thanks to Stitch Fix for sponsoring this post. All opinions are my own!
I'm thrilled to partner with Stitch Fix today to share my top 10 unexpected yet delightful finds with you. As we approach one of the busiest times of the year, there's no better time to treat yourself to an unexpected find of your own. Holiday dresses? Stitch Fix has them. Business casual? They've got it. Designer finds? Yep, those too! If you don't have time to shop for your kids or if a special man in your life needs some shopping assistance, they've got that covered too. (Spoiler alert: Dave recently tried out Stitch Fix and loved it, too!)
For me, Stitch Fix isn't just a personal styling service. It's a way to treat myself to something fun and different without 1. a huge time commitment like braving the mall is, and 2. doesn't break the bank since I often only keep a couple of items. Plus, it's a fun surprise to open a box of things that someone else has picked out for you!
If you sign up with my link, you'll receive $25 off your first Fix!
With all of that said, here are the ten unexpected favorites that I've loved from Stitch Fix over the years!
1. Wildfox Hutton Lace-Up Hoodie
This just came out of my most recent Fix, and is probably my most shocking "keep" of all! At $123, I would normally never think to even consider a splurge like that. However, there's something about this one that makes it special. The fleece inside is incredibly soft. And the outer material is just as soft and almost feels silky. Basically, I want to live in this hoodie and never take it off, which is essentially what I did once I had tried it on. Oops! ;)
2. Seven Hills Papito Straw Circle Bag
Before our trip to LA last spring, I requested a Fix for warmer weather. March in Seattle is still pretty chilly, and I didn't have much to pack for a warmer climate. Fortunately, Stitch Fix came to my rescue and sent me something so unexpected: a circle bag! I'd been dying for something similar, and couldn't believe my stylist picked it out for me when I didn't even mention it. I've worn it way too many times since then.
3. Moda Luxe "Elijah" Whip Stitch Saddle Bag
There's nothing I love more than a good designer dupe, without totally ripping the designer off, of course! And this Moda Luxe that Stitch Fix sent me back in July 2016 is still a favorite and I love it's Chloe-inspired look. The pale blue goes with so many different outfits and makes its way into my wardrobe all year round.
4. Trina by Trina Turk Juju Knit Halter Dress
I was feeling groovy in this Trina by Trina Turk dress in San Francisco! I was sent this cute little number before my trip. While at first, the dress stumped me, I had this great idea to wear it backward so the tie was in the front and pair a blouse underneath it. (It was pretty chilly despite the sun!) You may also recognize my other Stitch Fix favorite again, the Papito Circle Bag!
5. Dolce Vita "Samie" Snakeskin Printed Booties
Who knew I needed snakeskin print in my wardrobe? Not me! But Stitch Fix sent me these when I asked for a Fix that would put me out of my style comfort zone in the new year. I love these, especially in outfits with mixed prints and bold colors!
6. Z Supply "Emella" Dress
It's weird; I never knew I liked lace-up details until working on this post and realizing two of my favorite things are both this color and have that detail! Welp, guess my stylist knows something about me by now! Anyways, this Z Supply dress that I received in my May 2017 Fix is so comfortable that I wear it on errands, around the house, and can even dress it up with a moto jacket. Love pieces with multiple uses!
7. Just Black "Grace" High Rise Skinny Jean
Remember when I said this was about unexpected finds? Well, I can't say that a pair of black denim that I received in my February 2017 Fix are unexpected other than the fact that they fit me like a glove! It can be hard as a petite person with some curvy spots to find a good pair of denim. But, when you do find them, you keep them and wear them for years! My Just Black jeans aren't quite as black as they once were, but I'll keep them around until I find another perfect pair. Hint, hint, Stitch Fix. ;)

Photo by Chelsea Macor Photography
8. Le Lis Delphine Knit Romper
Ironically, I received this romper when it was snowing in Seattle in March 2017. Despite the wacky weather, I kept it and have loved it ever since! You'll often find me wearing it around the house when it's so hot that I can barely stand it, or like I styled it above for running errands on a warm day.
9. CeCe Chantelle Off the Shoulder Dress
I can't say this dress started my love affair with yellow (I used to refuse to wear yellow, mostly because I didn't believe I could pull it off), but it undoubtedly contributed. Wearing it with my mustard baker boy cap is one of my favorite ways to style it, and I love wearing it with other bold colors like pink and red, too!
10. Nine Britton Raissa Knot Detail Knit Jumpsuit
Last but not least is a jumpsuit I got last winter and wore on a rainy day shoot with Dave right around the holidays! I love that this jumpsuit is stretchy and very comfortable, which means you don't have to worry about overindulging at holiday parties! I also love the festive color and, of course, that the length is petite friendly.
And with that, I hope you enjoyed ten of my all-time favorite pieces that I've received over the years from Stitch Fix. If you're looking for something unexpected, out of your comfort zone, or just need something practical for the holidays, don't forget to schedule a Fix! You can schedule them seasonally, every other month, monthly, or just get one whenever you want! With petite and plus sizing, plus Stitch Fix for men and kids, there's something for everyone.
Do you have any all-time favorite Stitch Fix pieces? I'd love to hear all about them in the comments!
---
Looking for More Styling Service Reviews? Try these Blog Posts!
Want to Save This Post for Later? Pin it!
Unexpected Favorite Finds from Stitch Fix | Best of Stitch Fix