Thrifting is one of my favorite hobbies. Sure, sometimes I completely strike out. But other times? It's a total gold mine. So when my friend Megan of Diary of This Girl asked me if I might want to take the thrift store challenge and put together a head to toe look together with just $50 and only items we found during our thrift store shopping trip, I said, "Of course!"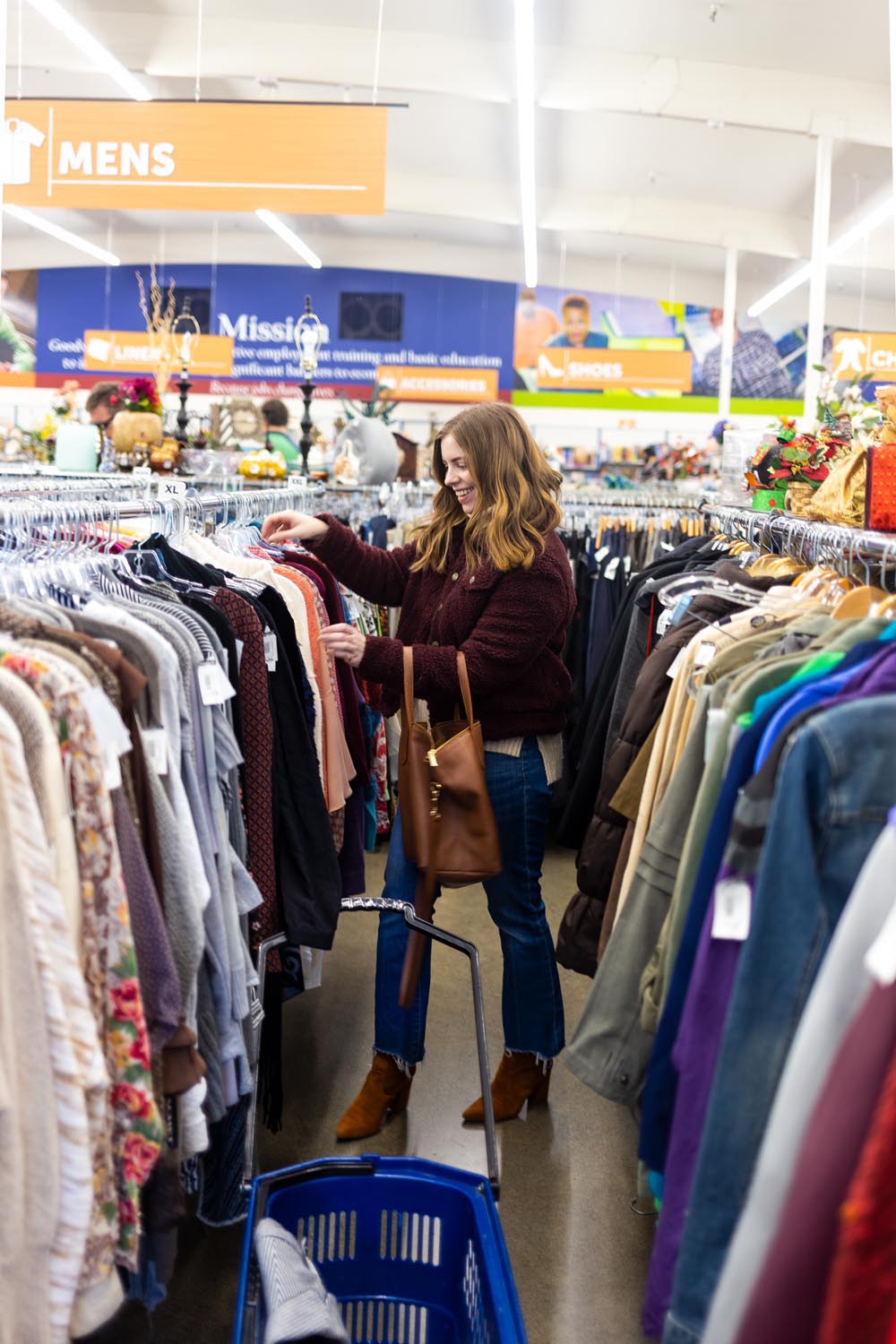 We met for lunch, got caffeinated, and then ended up at the Seattle Goodwill in Edmonds. With the big KonMari craze happening, we figured our timing was probably just right. After all, if everyone is cleaning out their closet after watching Marie Kondo on Netflix, then you can bet that the thrift stores will be piled high with the good stuff. One (wo)man's trash is another (wo)man's treasure, right?
Right.
So here's how we did!
Continue reading