Disclosure: This post is sponsored by BabbleBoxx on behalf of Harlequin
What month is it again? If it wasn't for the streak of 80 degree days we've been having, you could tell me it was November, and I would probably believe you. I don't think I've ever spent quite so much time at home than I have over the last five or so months! Because of that, I'm always looking for new, fun things to do at home, and recently reminded of building pillow forts as a child! I wondered, could I make a pillow fort for adults?!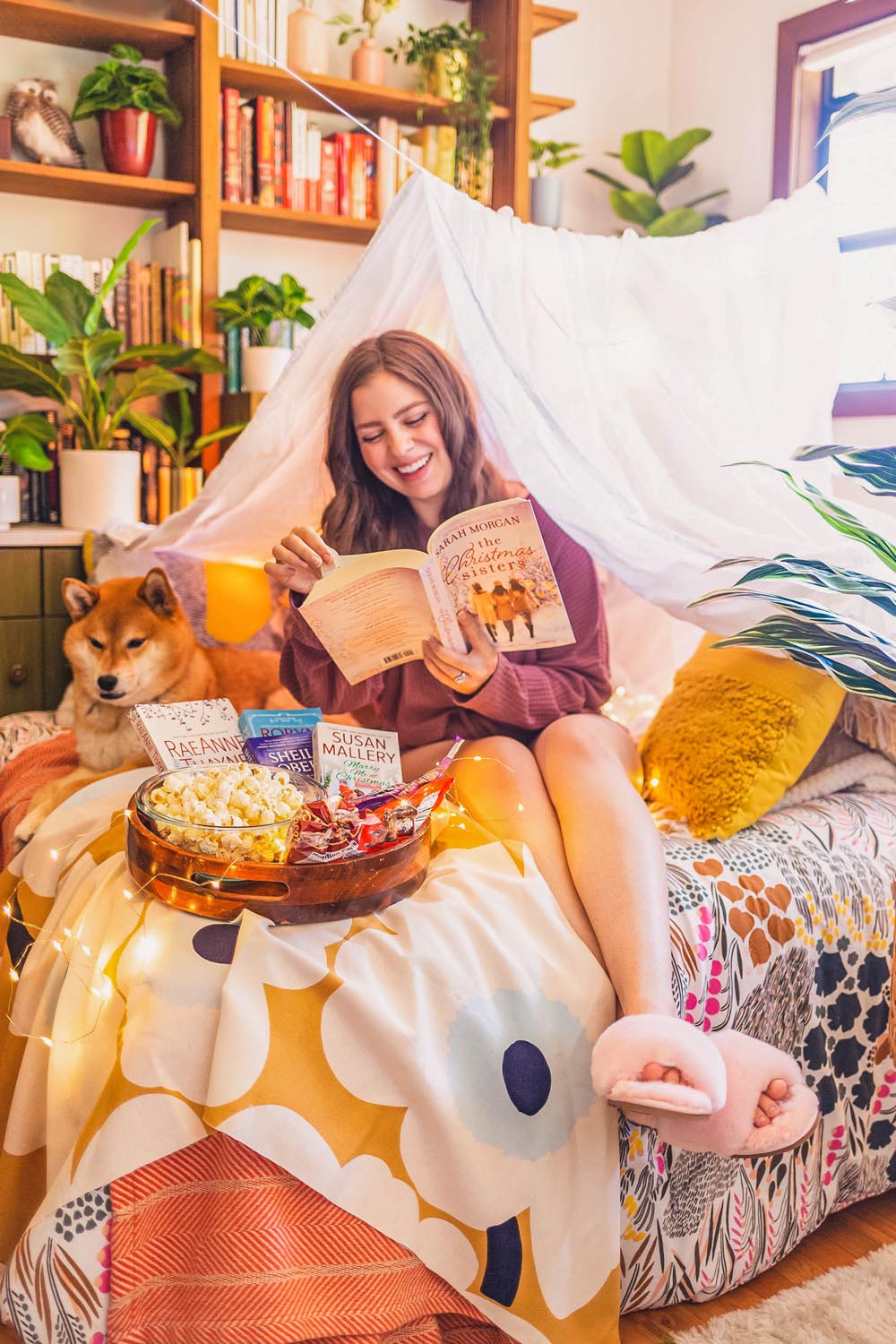 I'm sure you might also recall similar childhood memories of running around your home, collecting all the cushions from the couch, spare blankets, and throw pillows. Then, you'd pile up all the pillows and cushions, throw blankets across them, and have the perfect, cozy spot to play in, read, or nap for the rest of the day.
So I thought, why not recreate a pillow fort for adults?!
If you're feeling a bit stir crazy at home, then like me, you might be craving the comfort and joy that comes with cozying up with a good book in the fall. Or, maybe you feel like you want to skip straight through to the most wonderful time of year. Either way, why not treat yourself!
Are you in?! Grab your favorite Harlequin Christmas book (or find one to read on the list below!) and join me as I share some pillow fort ideas, perfect for adults, that you can recreate at home to celebrate Christmas in Summer!
Continue reading