It's become a tradition to go to the flowers come spring and summer. Over the years, my friends and I have visited the Skagit Valley Tulip Festival in Mount Vernon, the Lavender Festival in Sequim, the Cherry Blossoms at the University of Washington, and more. This year's pick was a peony farm! Flowers are finicky, so we only had a few weeks to hit the blooms before they were gone.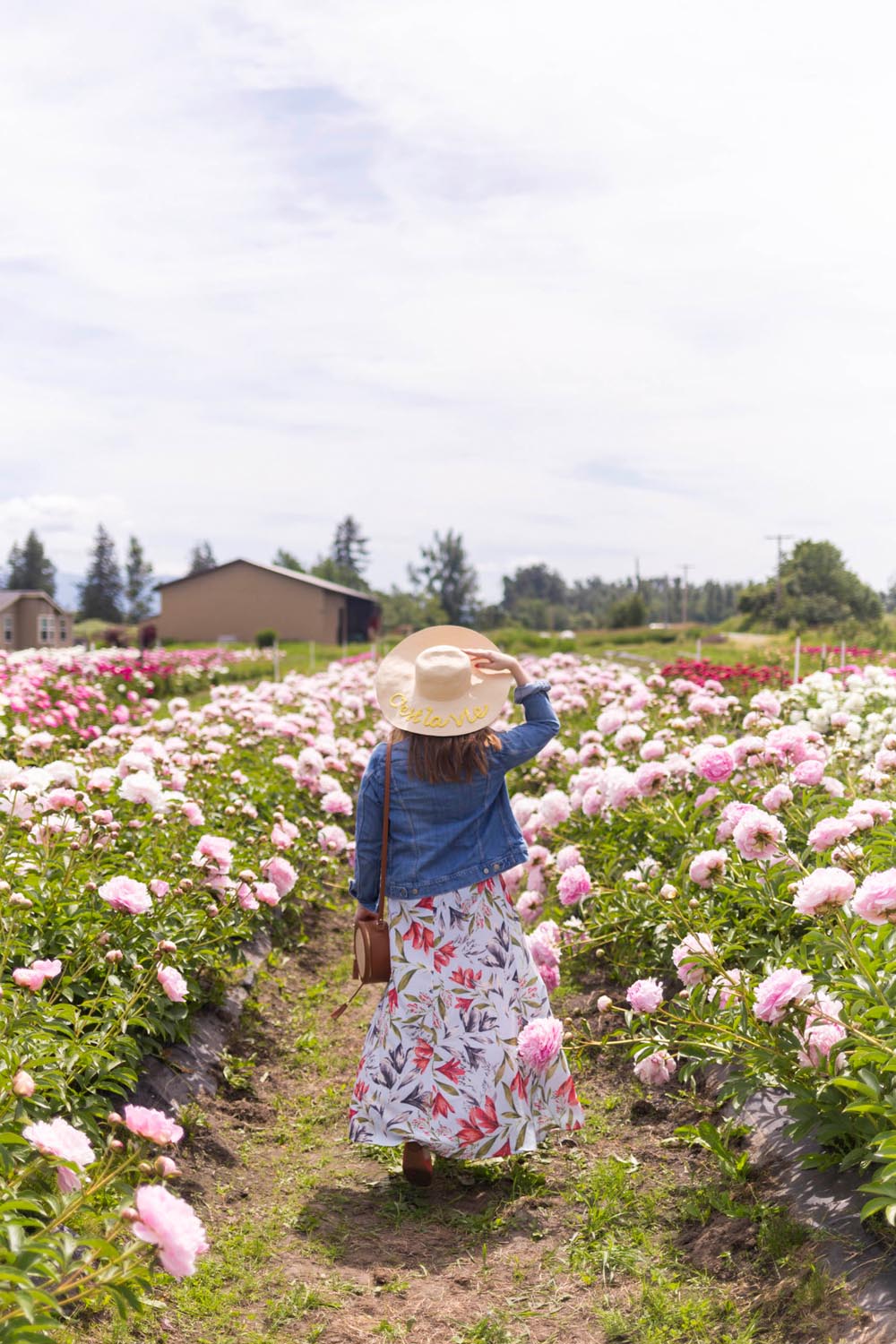 Disclosure: While this post is not sponsored, Toyota graciously provided a vehicle loaner for our trip. All opinions are my own!
And like all good travel stories, this one didn't quite work out as initially planned. Originally, we had planned a day trip to the peninsula to visit a peony farm in Sequim that we had heard about on Instagram. Then, tragedy nearly struck when I discovered it had closed since last year! Thinking it was the only peony farm in the state of Washington, I really panicked. Had we missed our opportunity to frolic amongst the gorgeous blooms?!
Fortunately, a little Googling landed me on Pure Peonies website, where I was excited to see that they are indeed open to the public for a short window each year. Starting in early May to mid-June, Pure Peonies, a Washington peony farm, opens their beautiful garden to the public for admiring as well as taking home fresh cut peonies for yourself.
For everything you need to know about visiting the best peony farm in Washington, just keep reading!
Continue reading