Used under the license by Froneri International Limited. Nestle® Registered trademark of Society Des Produits Nestle S.A., Vevey Switzerland
If I learned anything from last year, it's that life is anything but predictable. Instead of setting new year's resolutions, I set small goals for myself that are achievable. I'm working on small changes like reading before bed instead of scrolling on social media and putting more time into getting creative this year to make staying home as enjoyable as possible. One of the things I miss the most is hosting my friends for brunch and dessert parties. But there's no reason the party can't go on! Since we can't gather together right now, I thought I'd put a virtual spin on a treasured classic party idea: the ice cream social!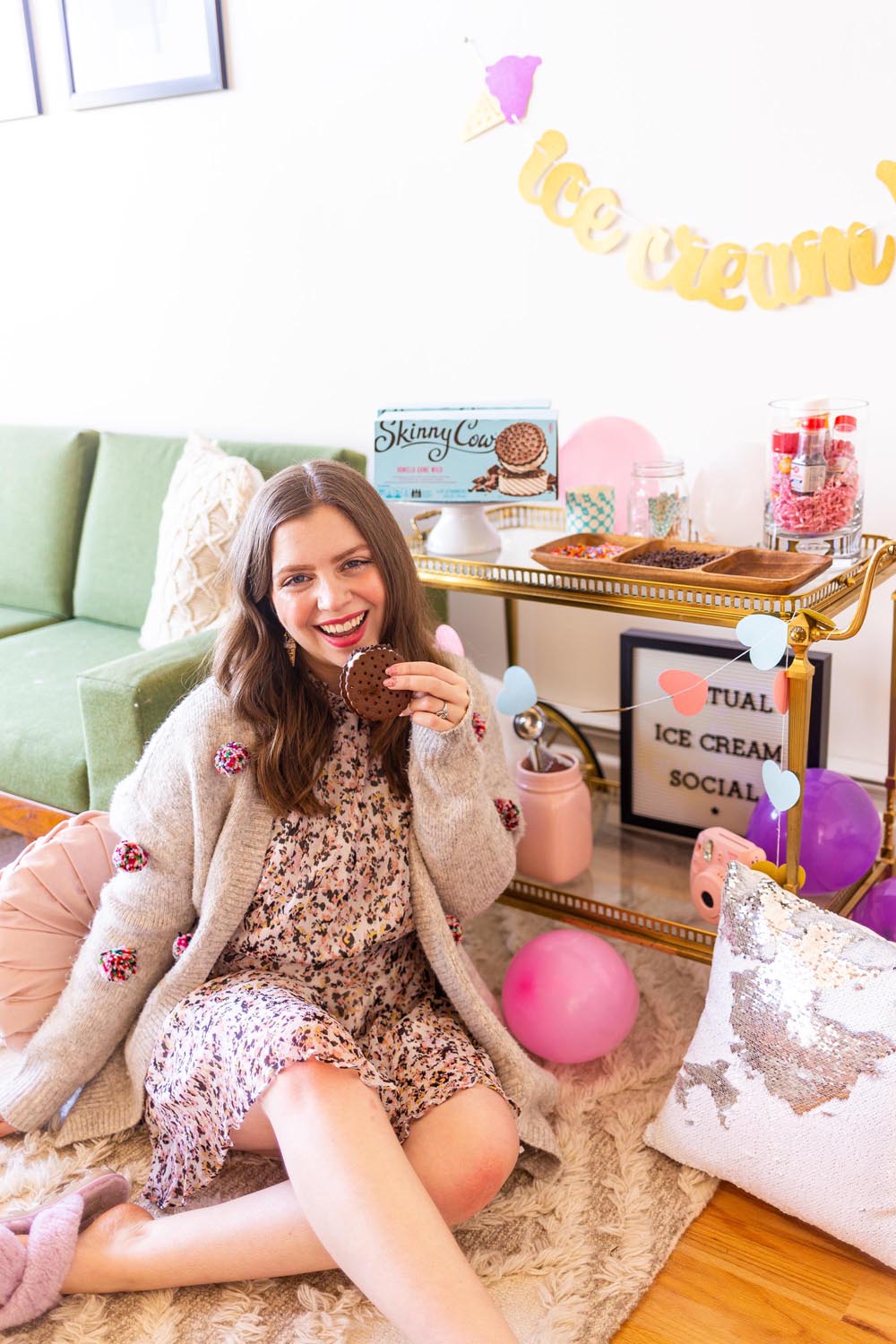 Remember when we were kids, and we'd have ice cream socials at school? It was a treasured memory and such a fun time with friends customizing our ice cream treats with all the toppings. With a few fun decorations, an internet connection, and a quiet place to enjoy your ice cream, you'll be ready to host your own virtual ice cream party in no time!
And if one of your goals this year was to make healthier choices, then you're in for a treat. Thanks to Skinny Cow® Ice Cream, we can treat ourselves and satisfy our sweet tooth without hindering our health and fitness goals! The perfectly portioned Skinny Cow Vanilla Gone Wild Ice Cream Sandwiches are my personal favorite. You can't go wrong with a classic flavor like vanilla!
Ready to put your hosting hat on and celebrate the indulgent moments with Skinny Cow® and host an ice cream social? Then, read on for all of my tips and tricks!
Continue reading