Happy Small Business Saturday! Are you shopping small this holiday season and looking for the best Seattle gift shops? Read on, because in the process of only shopping small businesses in Seattle last holiday season, I discovered some amazing local shops and new-to-me businesses in the process. And I thought I already had the down-low on the best gift shopping destinations as a Seattle native!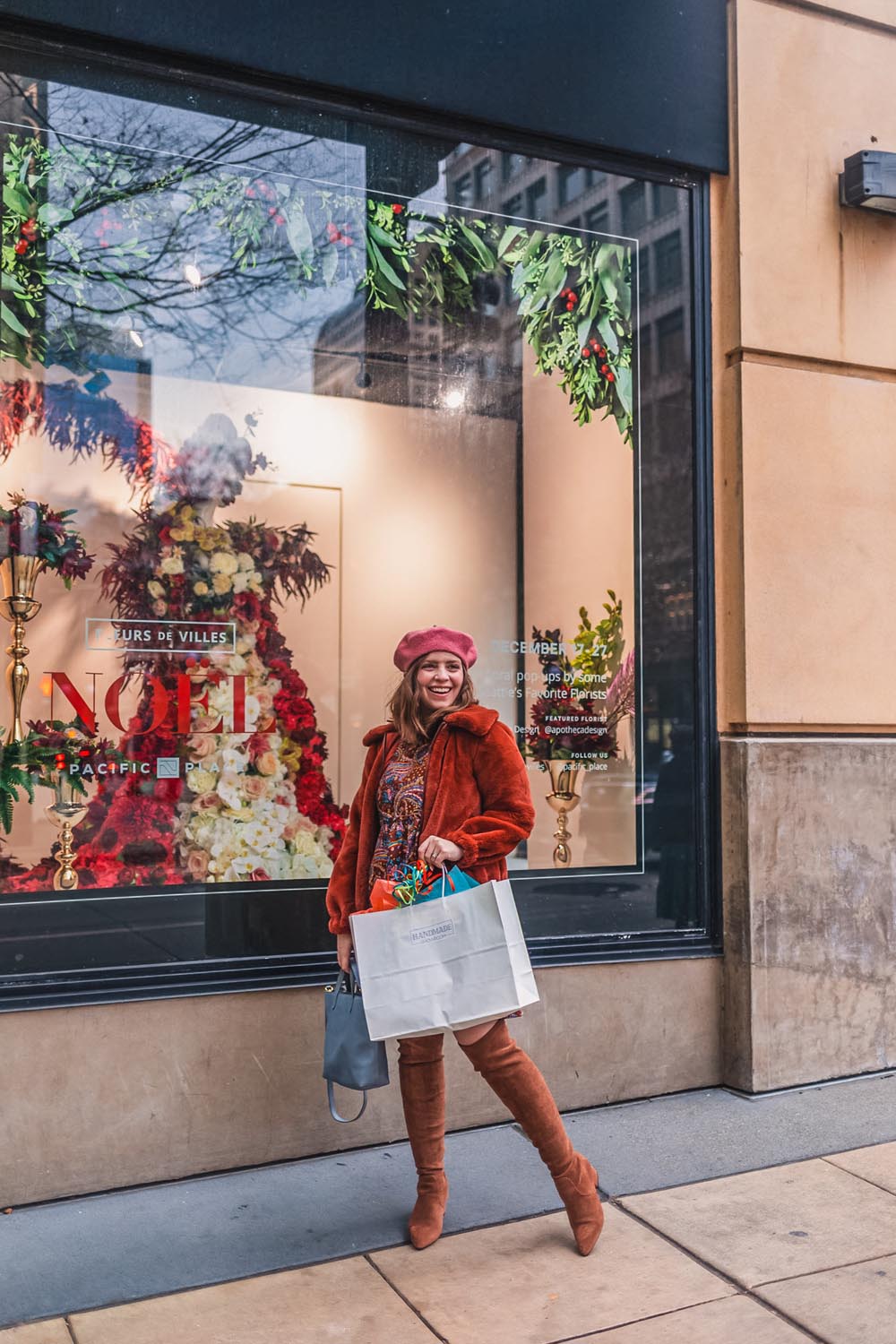 Disclosure: Some items photographed in this post have been provided for editorial consideration. Additionally, some links in this post are affiliate links. If you click them and make a purchase, I may make a small commission. All opinions are my own!
Why shop small? Keeping our money in the local economy is important to me, as small businesses are the backbone of our community and I'd hate to see any more of my favorite businesses be forced to close their doors. As things have opened back up in the last year, there is no better time to change up your holiday shopping habits and avoid the big box stores. Many small businesses are offering creative shopping including shipping, curbside pickups, and delivery to make buying gifts from Seattle easier than ever. Why not shop locally and visit the best Seattle gift shops this year?!
If you're trying to do the same and shop locally this holiday season, I've rounded up some of my favorite Seattle gift shops and locally owned businesses with gifts for everyone on your list!
Continue reading