With today being Galentine's Day, I thought it only made sense to share some thoughts on friendship. In my post-college years, I realized how difficult it was to make friends as an adult. The opportunities to reach out and find new female and male friends is just not there quite as often. You get up, go to work, come home, and repeat. Unless you happen to make friends at the office, at your local lunch spot, or during your everyday errands along the way, it can be a challenge.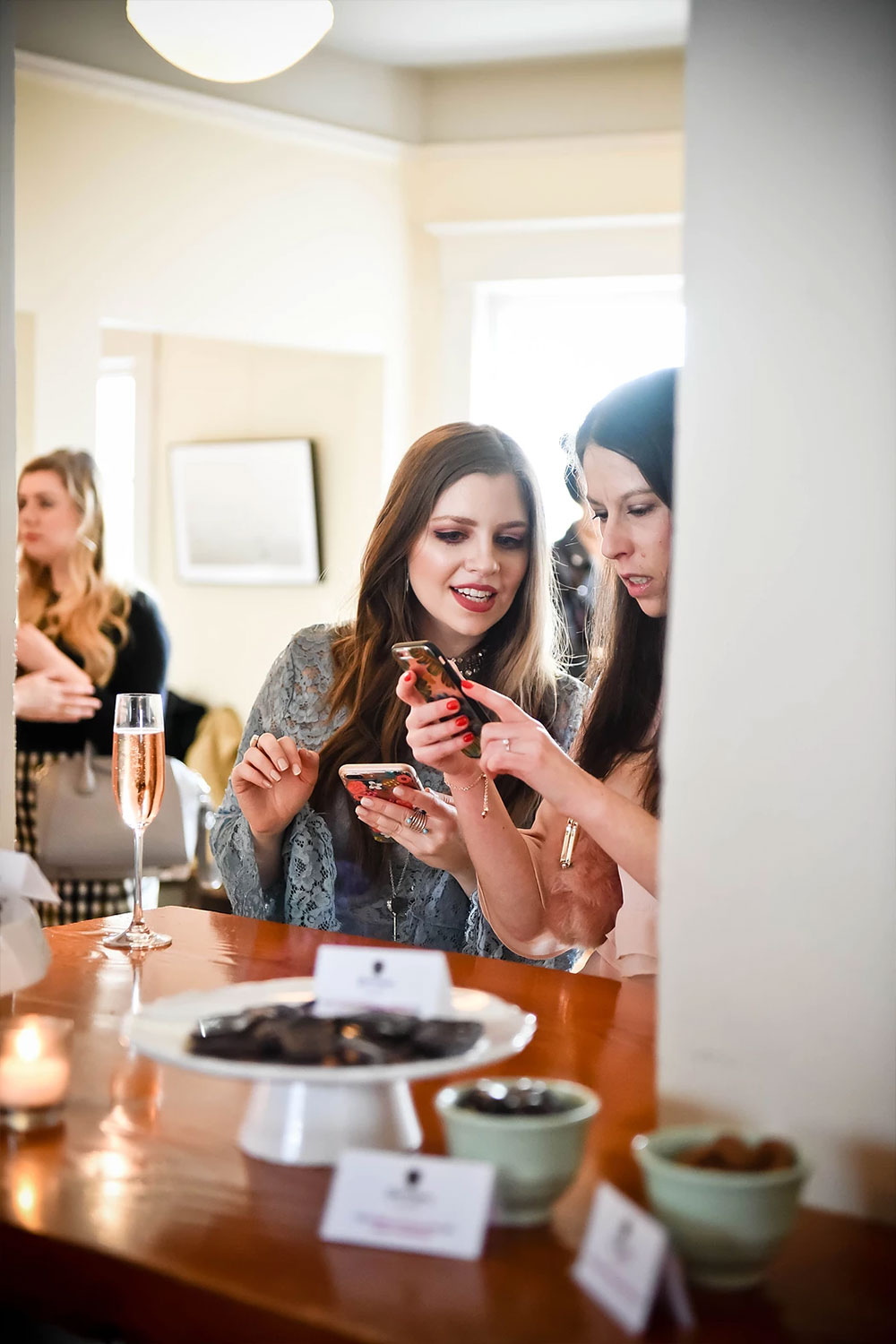 Photos by Vivian Hsu Photography
After hosting a Galentine's Brunch event with Bissinger's Chocolatier at Bottlehouse in Seattle's Madrona neighborhood this weekend, I came to realize how fortunate I am to have made so many new friends during this stage of life. It's not easy to put yourself out there, and it can be hard for an introvert like me to feel comfortable introducing myself to strangers. Joining friends over a glass of bubbly and chocolate (may I add, the new Bissinger's Chocolate Covered Bing Cherries are probably the best thing I've discovered in awhile? Seriously, in love!) was the perfect way to celebrate Galentine's Day, a day for celebrating the special gal pals in your life.
If you're not quite yet feeling like you have as many gal pals in your life as you'd like, I totally get it. I felt the same way a few years ago. Fortunately through blogging and exploring my adult interests, I have been able to cultivate a small but amazing group of people I can call close friends. It wasn't without a few stumbles though, so if you want to know a few surefire ways to make new friends, today I'm sharing my suggestions and road-tested ways of finding them!