I don't think it's a big secret: I love living in Seattle. While it may rain a lot, what we don't tell you about is our beautiful summers and the mild year round temperatures. For those that don't love temperature extremes, welcome. You're one of us.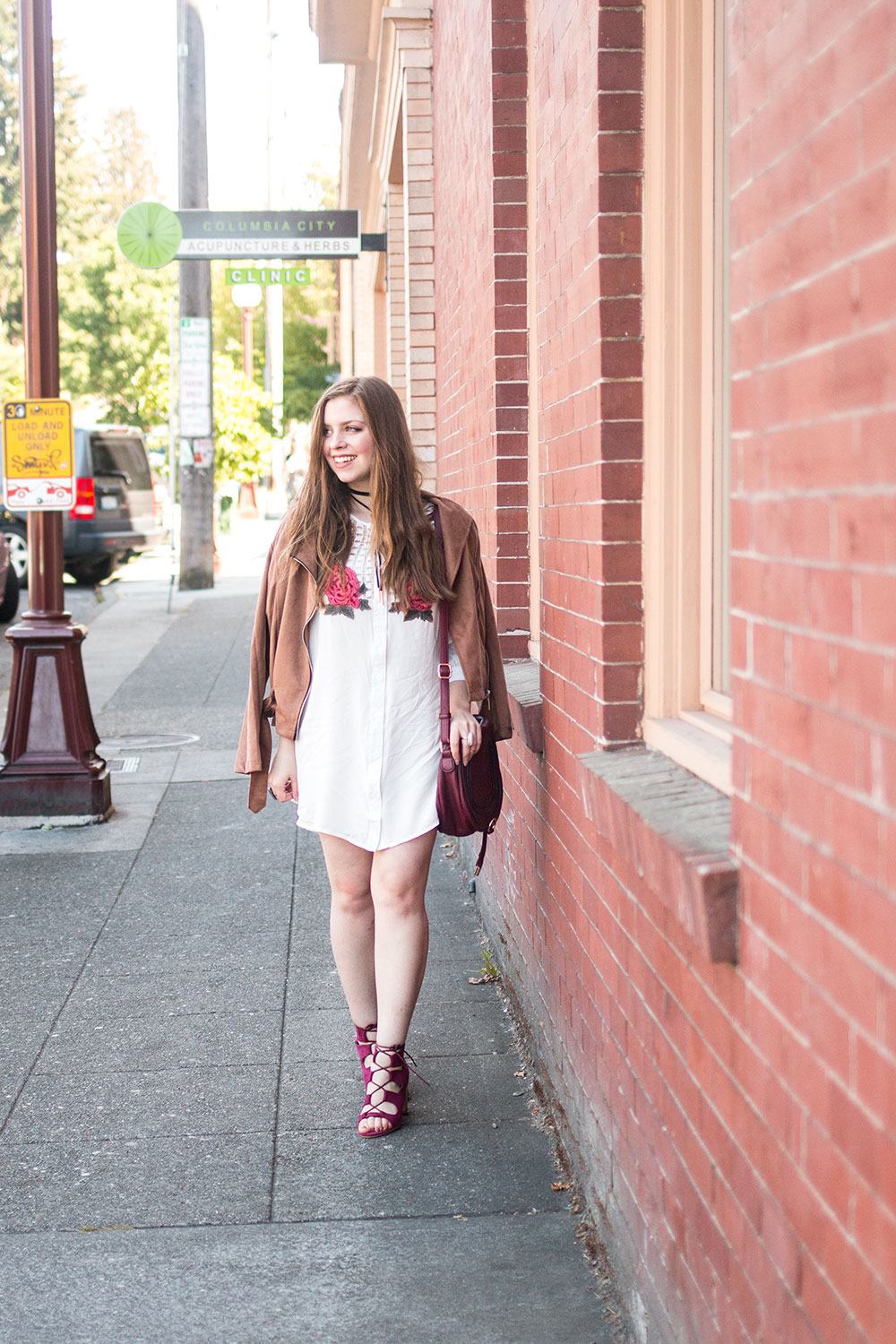 Disclosure: Some pieces in this outfit were provided courtesy of Boohoo. Affiliate links are used in this post. All thoughts and opinions are my own!
The vibe of Seattle is casual, comfortable, and quirky: We don't get dressed up often. We don't expect you to dress up ever if you don't want to. But don't get me wrong – Seattle cares about style, even if it may not always be in fashion. We have the 90s grunge look down pat and have for years thanks to Pearl Jam and Nirvana who added to our already famous music scene. (Jimi Hendrix also grew up here! A park in his memory is over in the Central District.) And while some may be known for rocking socks with sandals, shorts year round, and the cold months often become a sea of North Face Fleece Jackets, some of us prefer to keep up with the latest trends. Or beat to their drum completely, whatever.
We also have a vibrant community of fashion designers and artists. While people may not fly into peacock like they do for NYFW, we do have our own Seattle and Bellevue fashion weeks and many fashion and design related events year round. And, the blogger community in Seattle is always working hard to show that Seattle has style too.
Fashion Diary: Columbia City, Seattle
I get asked all the time to share some of my favorite places or to recommend places for travelers to visit when they come to Seattle. So today, I thought I'd focus on one neighborhood that is a hidden gem and becoming very popular for locals to move into: Columbia City.
Continue reading →