Everyone's heard of "The Gorge" (at George) in Washington State, but are you familiar with the Columbia River Gorge on the border of Washington and Oregon? I recently had the opportunity to borrow a 2022 Toyota RAV4 Prime and take it on a road trip to the area and was amazed 1. that I knew nothing about the area previously, and 2. I hadn't been there before or heard anyone in the Seattle area talking about it! What a beautiful, scenic place with so much to offer visitors and residents alike.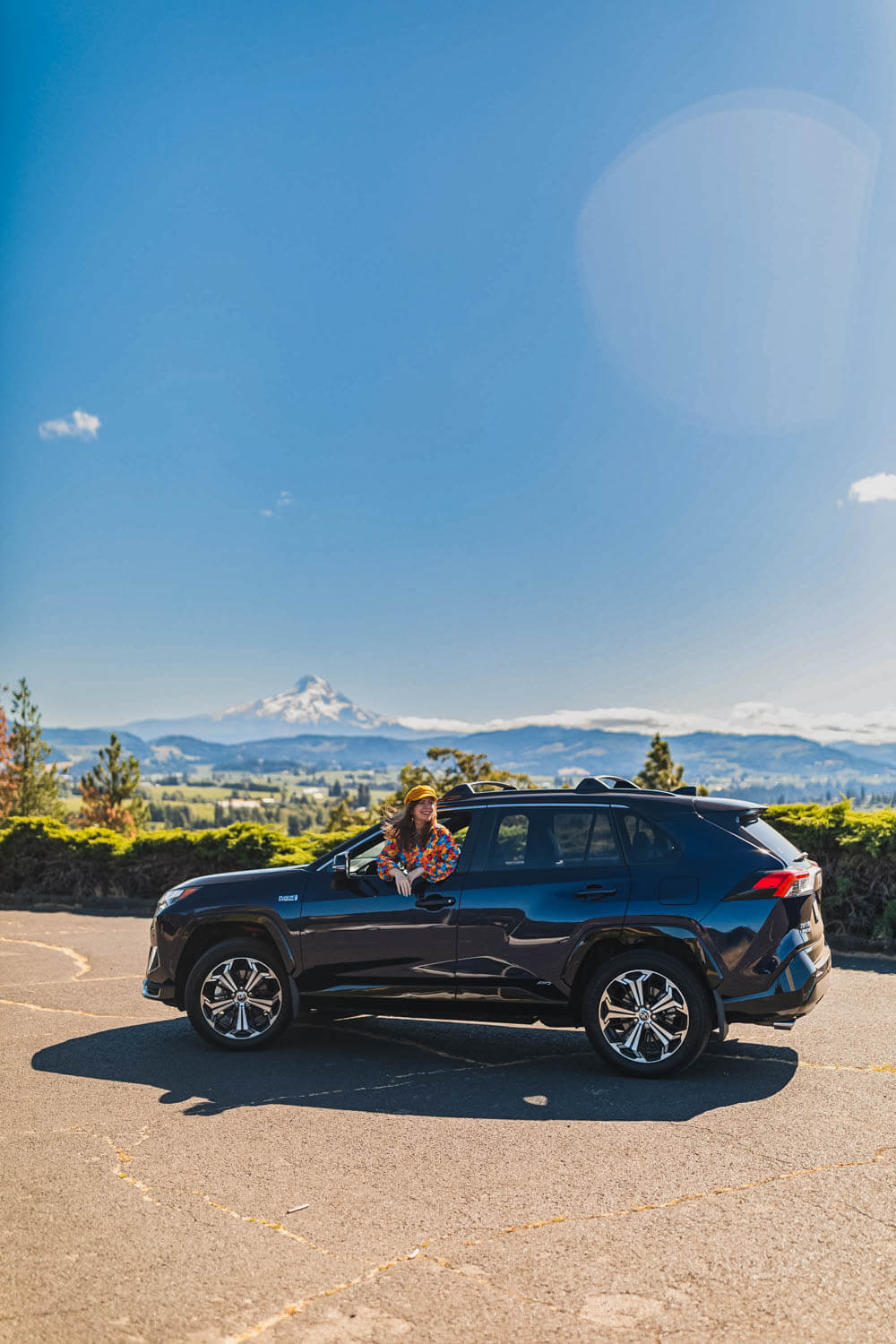 Toyota covered our expenses for this trip, and I was provided a vehicle loan. All opinions are my own!
The wide range of activities prompted me to pick this location. I tend to prefer city and shopping trips, while Dave enjoys golf and culture. We both love a good food adventure, and with all the beautiful weather we have been having, outdoor activities and scenic views sounded appealing to us both, too! 
Fortunately, the Columbia River Gorge has a bit of everything, including water sports, plenty of hiking options, golfing, farms, delicious food, wineries, breweries, and so much more. Read on for my recommendations for a weekend trip to the Columbia River Gorge area!
Continue reading