Affiliate Links: If you click a link below, I may receive credit if you sign up. I pay for this subscription.
As you may or may not remember, in May I gave Wantable's newest collection subscription service a test drive. The Wantable Style Edit billing cycle is quite different from some of my other services, so I accidentally missed the skip or cancel date in May. (It didn't help that the first package didn't show up until after that date…) Even though I wasn't a huge fan of my May Wantable Style Edit, I received one for June. To recap this service, it comes monthly (you can skip online before the next billing date if you choose.) It costs $20 for a styling fee that is credited to you if you keep any items.
To be honest, this month did not improve. I did keep one item, but honestly it's not something I'm super crazy about. Perhaps it's because I didn't give specific instructions about what I wanted, or if it's just the fact that this service is new, I think the style and price point of the items are just not a match for me. Read on to see what I got, and I'll let you be the judge of whether or not you think it might work for you!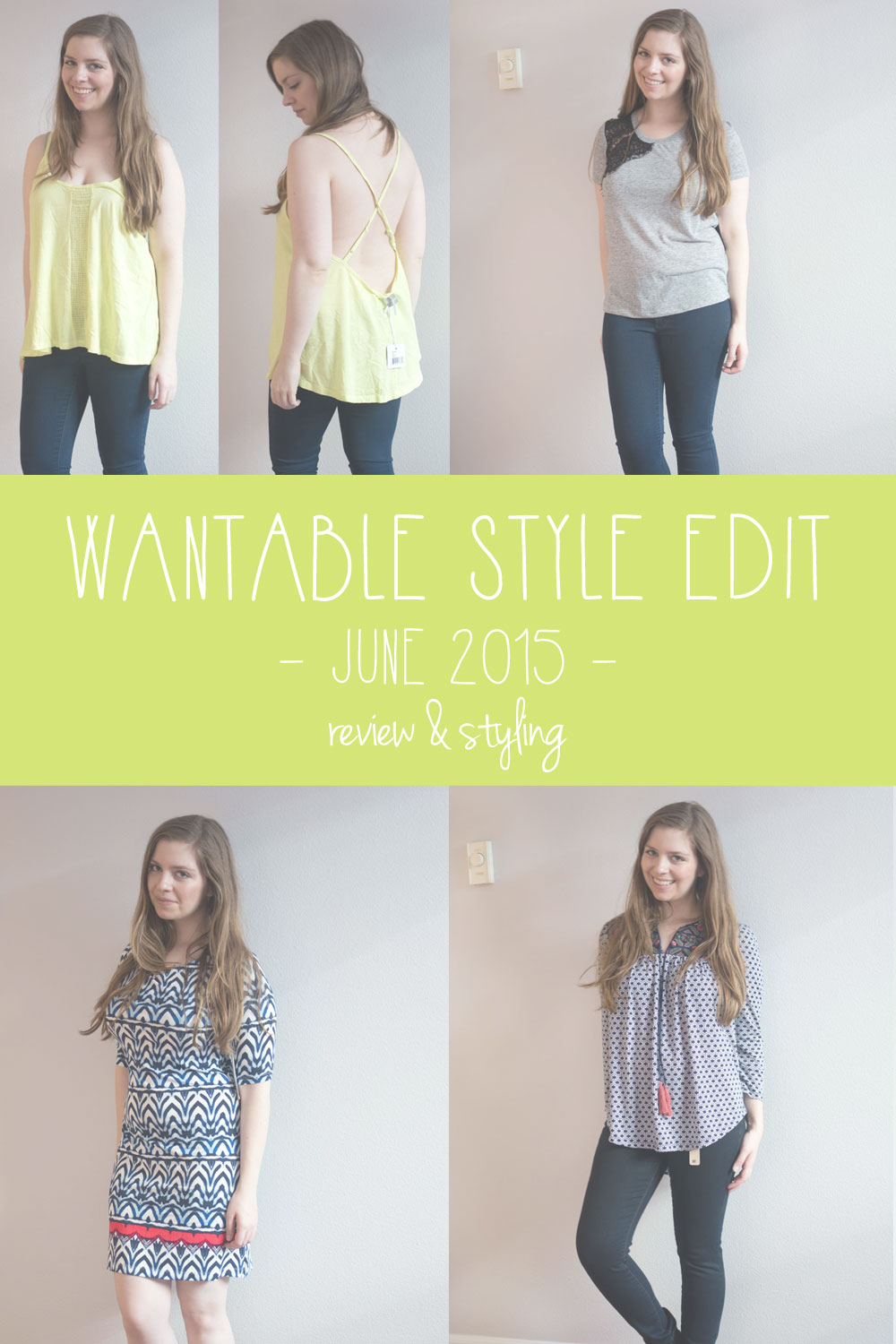 June Wantable Style Edit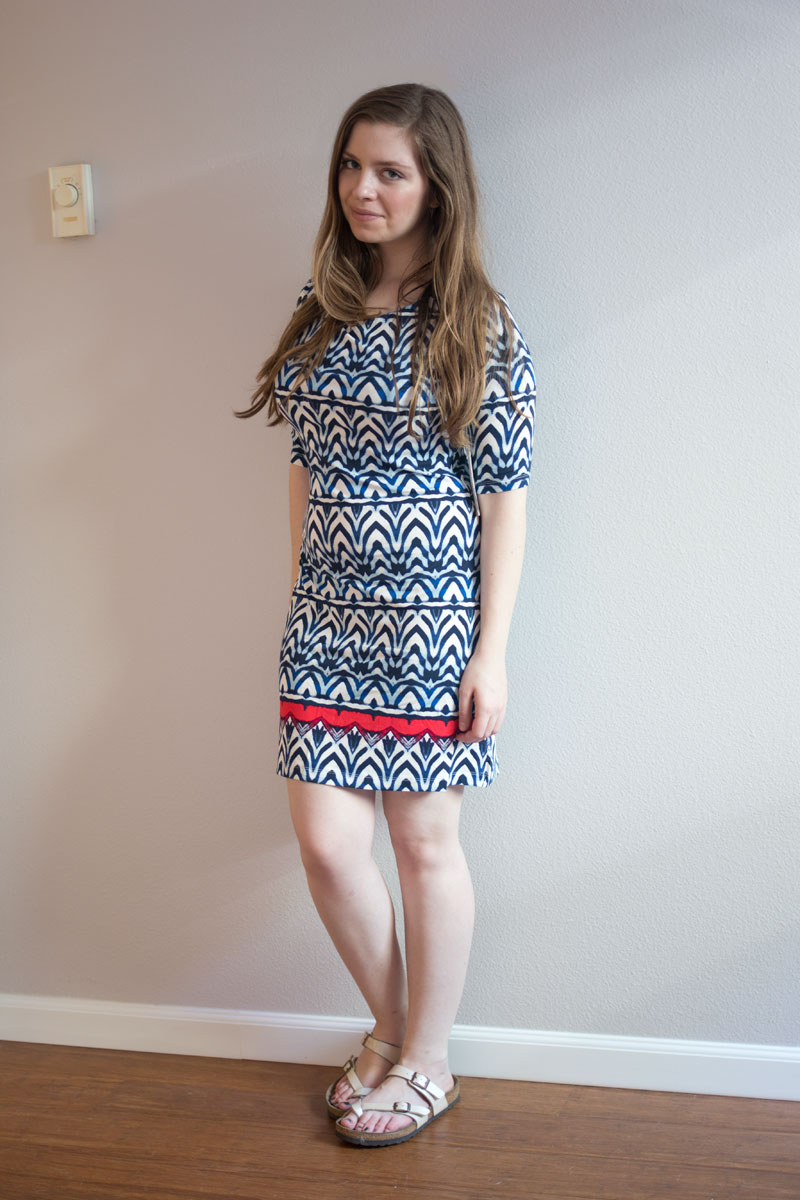 Tart Collections Amelina Dress in Small $132 (Returned)
This was horrible. I'm sorry, it was (as you can see from my face in this shot…oops.) My stomach area is my trouble spot, and this pattern had a line that I felt attracted even more attention to it. Plus, it was terribly tight in the chest area and just no.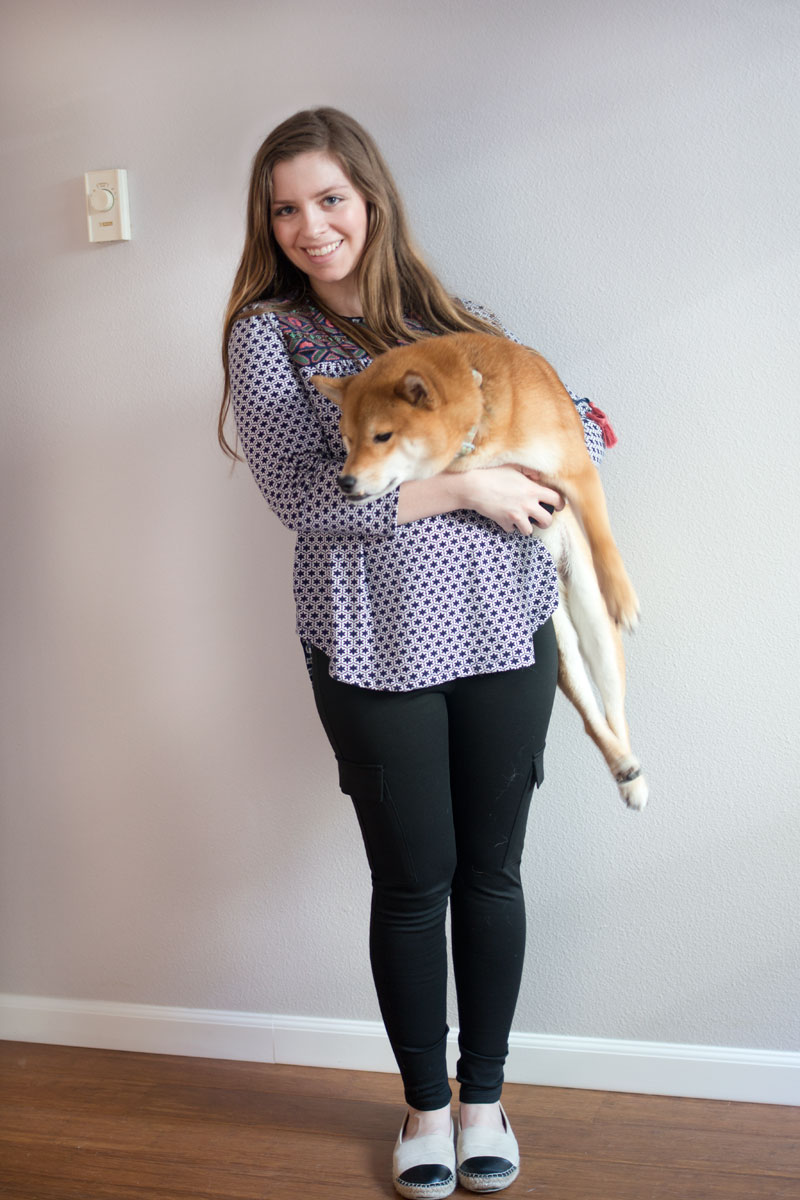 BCBG Legging with Pocket in Black, Size Small $79 (Returned)
Erm… these were strange. I read the packing list before and was like… leggings? And they're $79?! But to be fair, they are very thick and hold everything in and have pockets. Maybe if they were half the price I would have been interested, but thanks but no thanks. Rigby was trying to photobomb this one, so I just picked him up. Hope you don't mind. ;)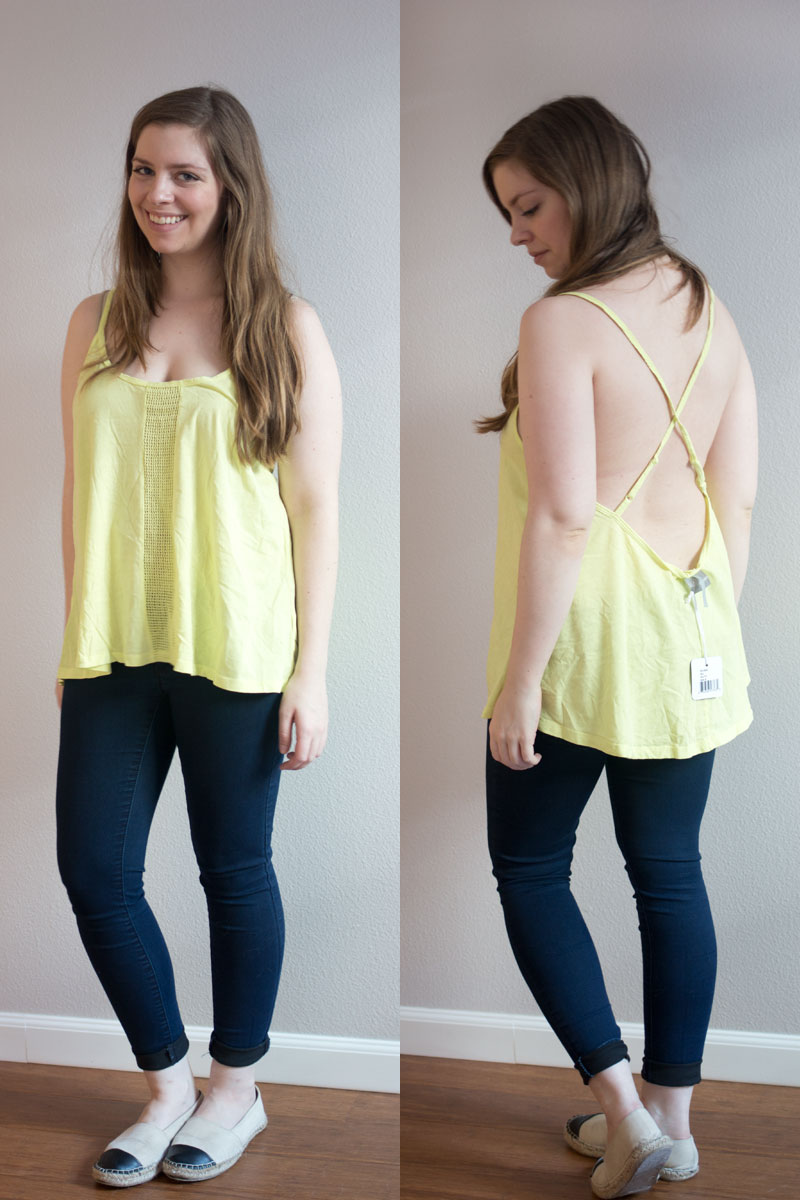 Bobi Pima Tank in Mojito, Size Small $44 (Returned)
This was also awful… mostly because 1. I need to wear a bra, and this tank top style is not conducive to that, and 2. when I took the back photo, I felt naked. I'm sorry, I'm 26. Maybe if I were 16 I'd be down to feel half naked, but no. Too old for that.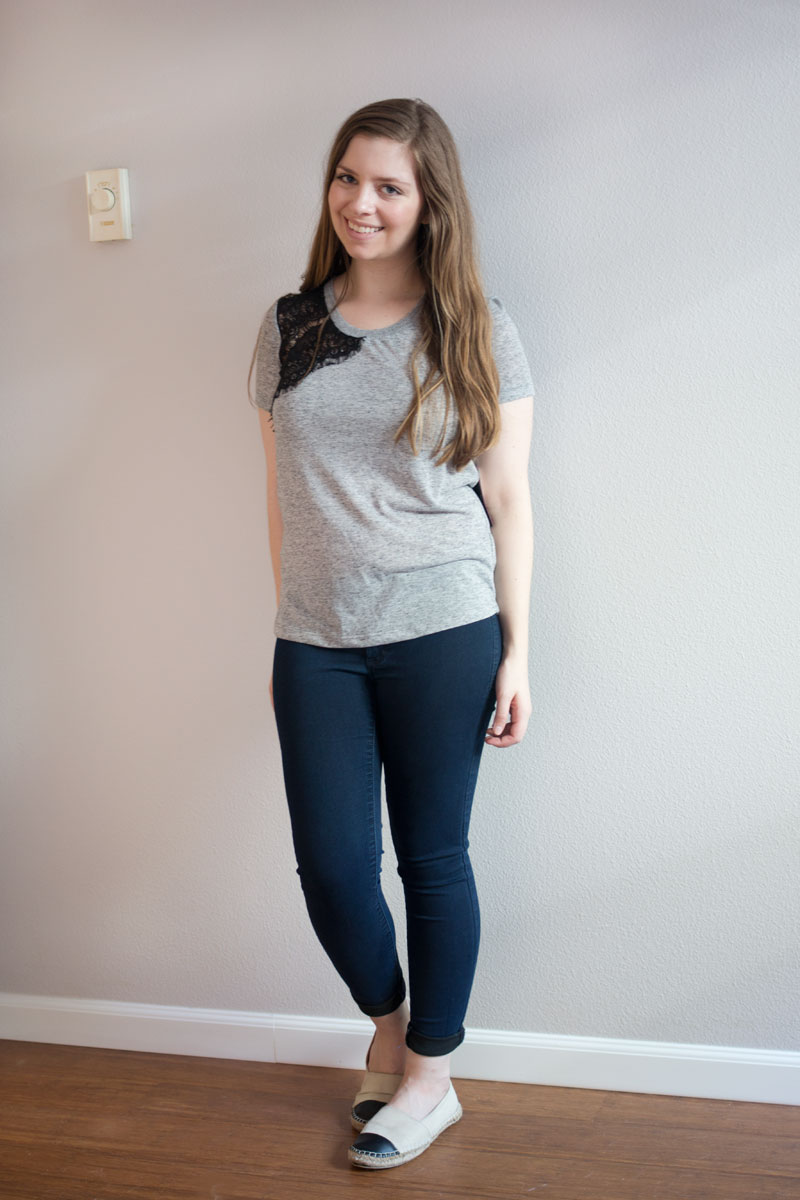 Heather Top with Lace in Gray/Black, Size Small $39 (Kept)
This was one of the first things that I pulled out of the box. I like it, but do have two issues with it: the lace is scratchy, and for a t-shirt, it's awfully small across the chest area. Regardless, I had a credit from someone who subscribed through my last post (thank you!) so I kept this.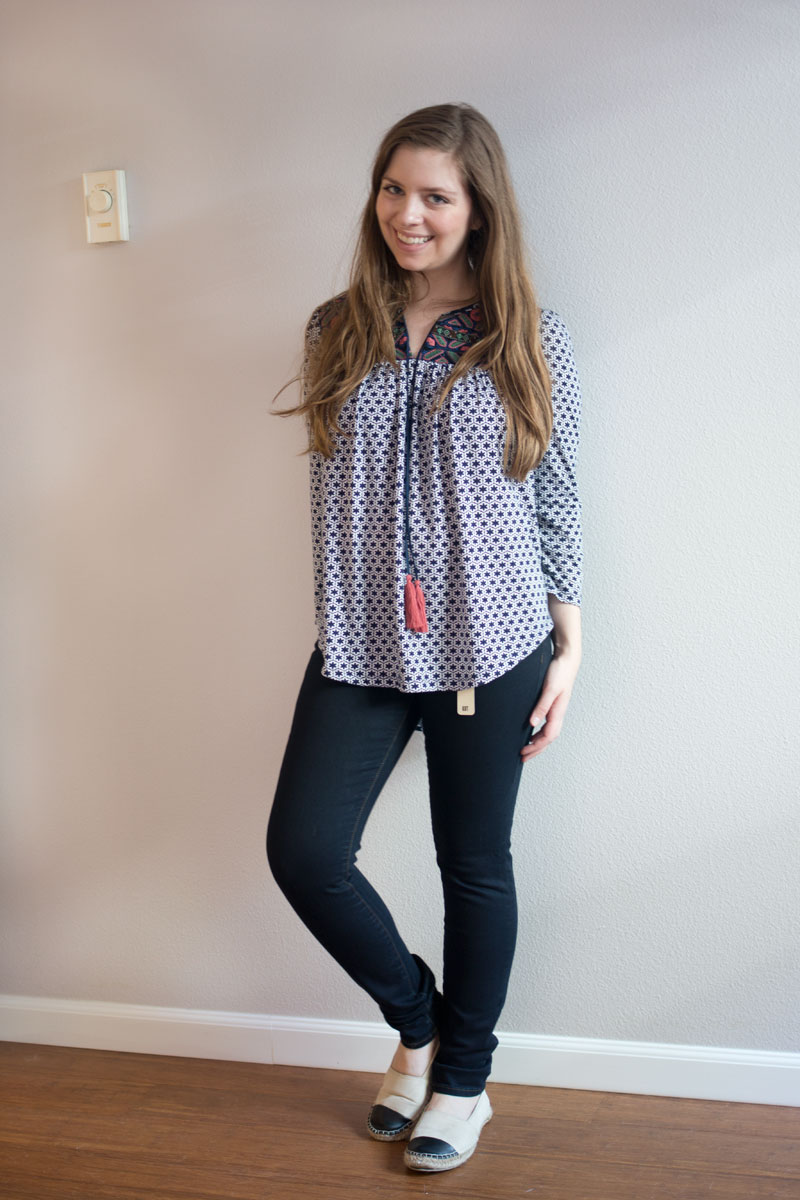 Kut from the Kloth Mia Toothpick Skinny in Outspoken Wash, Size 2 $89 (Returned)
I actually really like these, but as a petite person (and you can see in the photos) these are way too long. If these were ankle or petite length, they would have been a keep for me.
Overall, my suggestion would be to try Stitch Fix or DailyLook Elite over Wantable Style Edit. I think both of those do a bit better job at keeping in mind your style profile and fit needs.
Have you tried Wantable Style Edit? What did you think?