Product Sample: A complimentary travel pet bag was provided to me in exchange for being included in this post. All opinions are my own, of course!
We were really fortunate to have been able to have gone on one of my dream vacations this summer, which really only sparked even more thoughts of new dream vacations. We have a lot of thoughts and ideas (Dave says Spain, I say Ireland, but we both agree we'd like to go to Greece too. Oh and back to London. And the English countryside. And maybe Italy. Oh nevermind…)
The only problem? That's expensive. And we have a dog to worry about.
Luckily, we have a fantastic support system of dog lovers (my mom is Rigby's #1 pick for pet sitter) but sometimes even she isn't available. I came to this realization a few days ago that we were both invited to a wedding out of state, requiring me to figure out new travel plans for the little man. Because Rigby is Shiba through and through, I can't just drop him off and hope for the best.
He requires a lot of planning, and one of the things I always plan at least a day in advance, if not more, is what to pack for him. I've come up with an extensive list that I thought I'd share just in case you have any vacations coming up where your pup will be enjoying a "vacation" of his/her own too.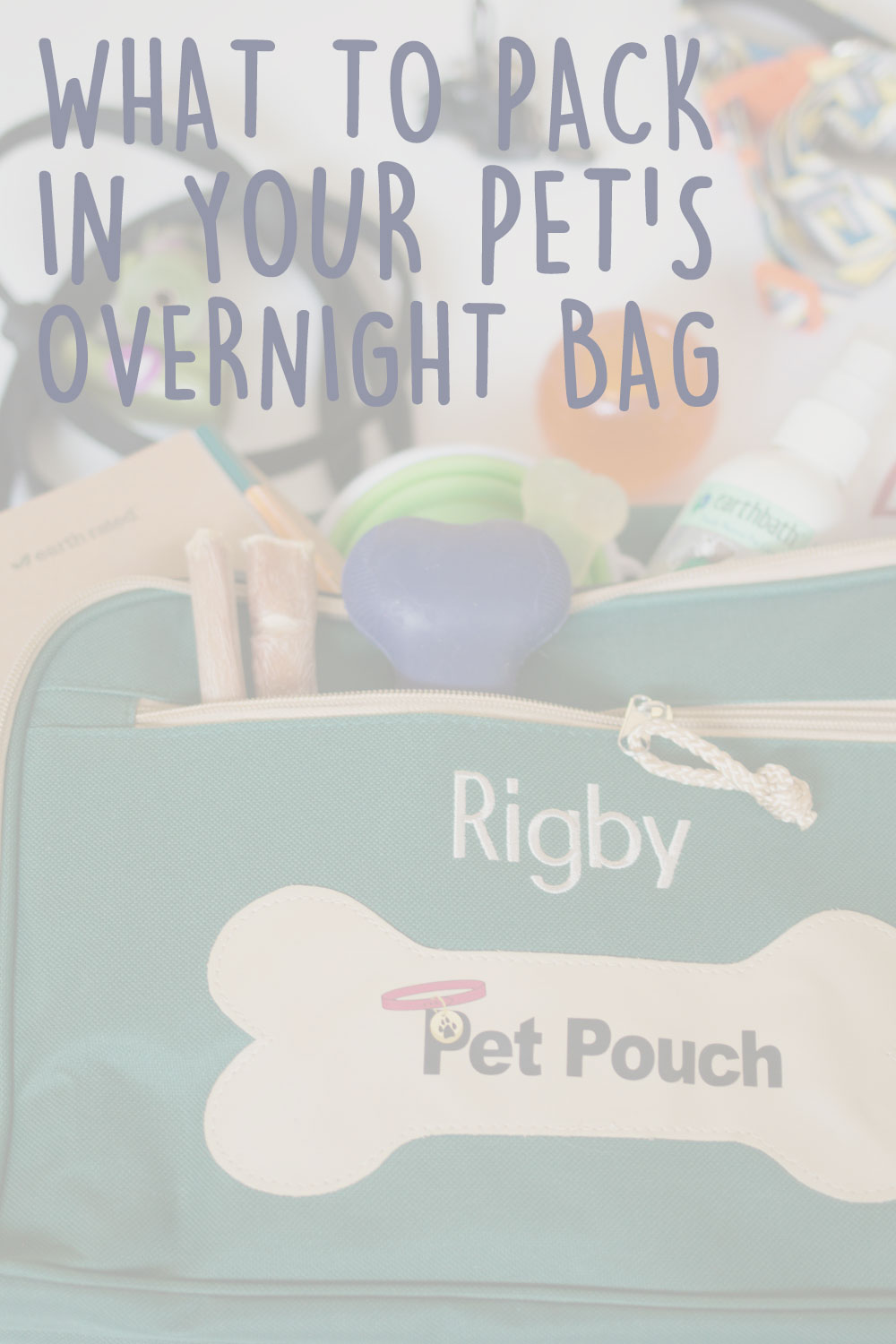 What to Pack in Your Dog's Overnight Bag & a Travel Checklist