Affiliate Links / Product Samples
If last week's softer pink hued makeup and pop of red wasn't for you, how about it's edgier, grayer cousin? I will say, this can easily be glammed up with a red lip, and I promise you won't get any judgement from me. (In fact, I may or may not have worn a red lip with this to my holiday brunch. I'll never tell.) But this makeup look makes a statement all its own.
I've had the Urban Decay Naked Smoky Palette since it came out but hadn't been feeling much like doing a cool toned smoky look until recently. Maybe now that the weather is getting chilly and it feels like winter is truly upon us that is cause for me embracing the cooler hues. Not to say I don't love the palette (I really do, actually! It's full of a ton of great matte and shimmer shades that I've really enjoyed working with. The one glitter shade, Armor, I could live without though.), it just hasn't been getting much love as of late.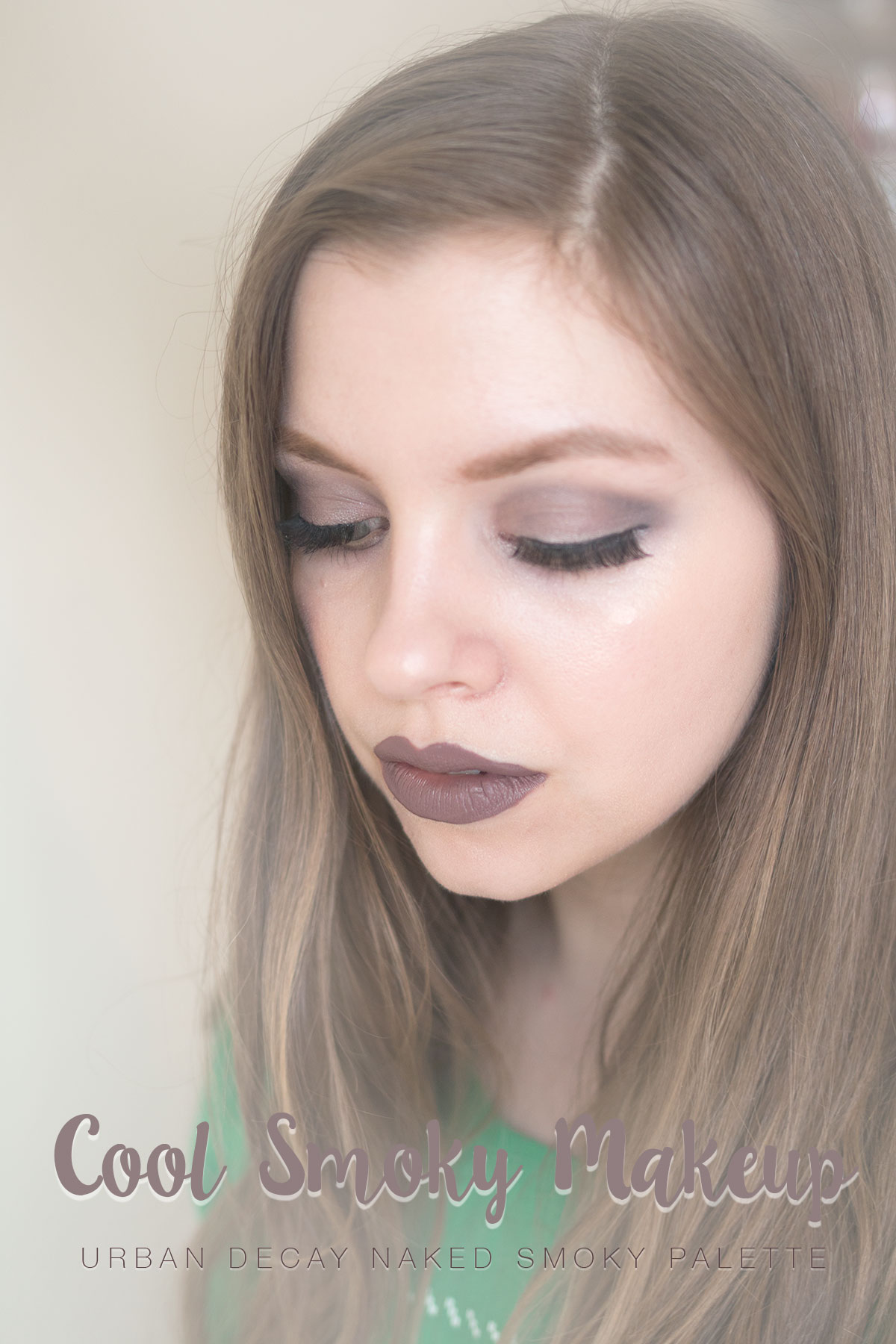 But, no more. Below I'm sharing my Naked Smoky Tutorial of how I got this cool toned look AND I'm giving one Urban Decay Naked Smoky Palette away so you can create this look too! I'll also be throwing in a LeSportSac Makeup Bag & some other goodies to go with your new palette. All the details at the bottom.