Today's the day! What day you ask? Well it's finally my turn to shop the Nordstrom Anniversary Sale, of course!
I know, I know.
Yes, it's true. Like every other blogger, their sister, Mom, AND grandma, I'm shopping the 2020 Nordstrom Anniversary Sale. I've been shopping at Nordstrom since I was little. Once I graduated college and had more of an "adult" budget for shopping, I got wise and shopped for fall items in the middle of summer during the Nordstrom Anniversary Sale, too.
Fall happens to be my favorite season for fashion, so it's no wonder I get a little excited about the sale. If you've been shopping the sale for a while, too, you'll start to notice a pattern of brands and products that come back every year in new colors, washes, patterns, and textures. It's a great time to stock up on the best Nordstrom Sale wardrobe basics, but I always look forward to finding those standout, colorful pieces that really make a statement in my fall wardrobe, too!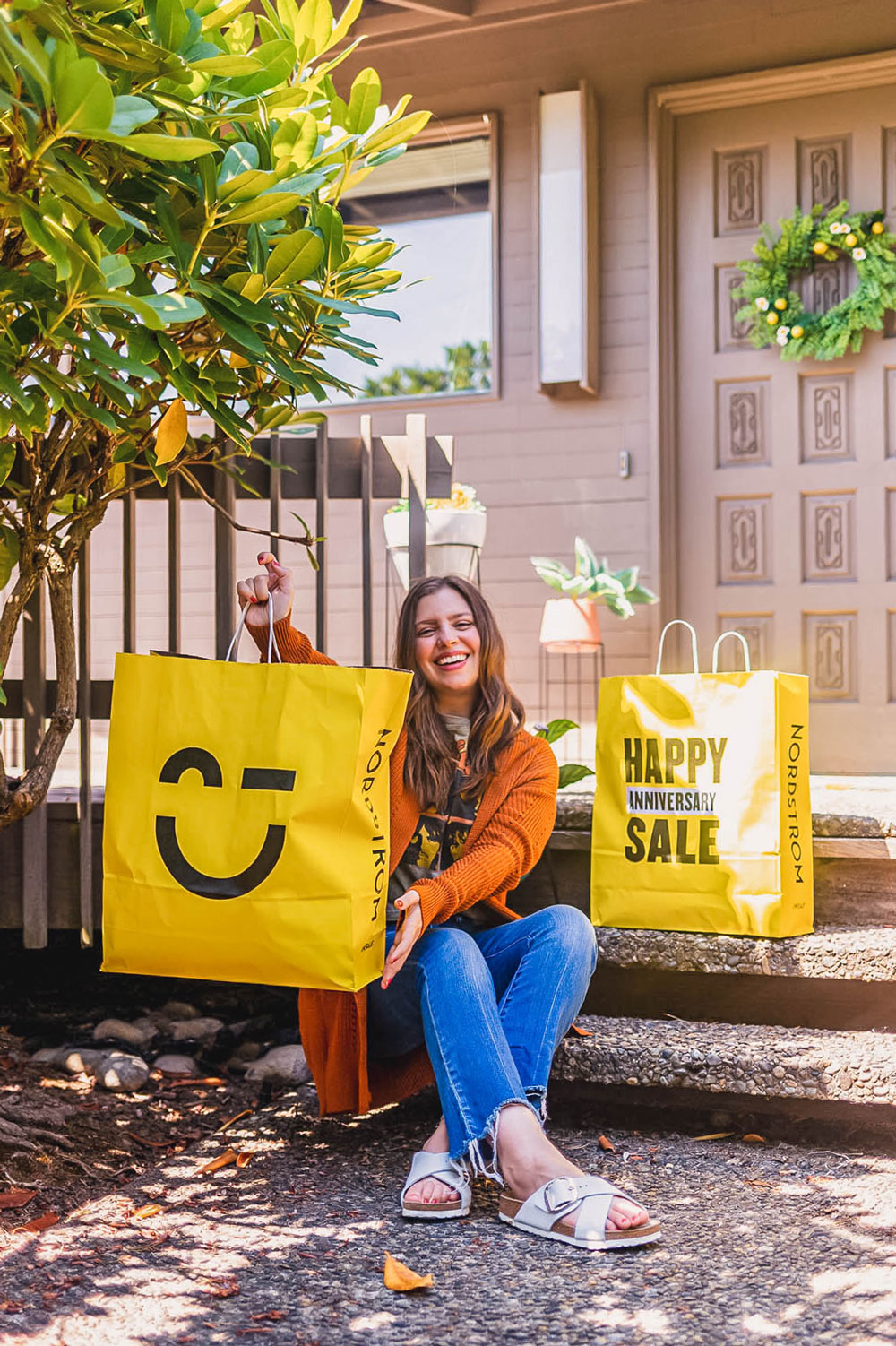 Disclosure: While this post is not sponsored, it does contain affiliate links. If you click a link and make a purchase, I may make a small commission at no cost to you. All opinions are my own!
While I love shopping the Nordstrom Anniversary Sale, the blogging community goes a little hard. I promise to not overwhelm you with #NSale picks every day of the sale!

​​​​​​​I'll be shopping for many of these pieces myself, so stay tuned on Instagram in the days ahead as I'm able to pick up my order(s) at my local store if you'd like to see them on. In the meantime, however, read on for my top colorful picks from the Nordstrom Anniversary Sale 2020!
Continue reading