When it comes to putting together outfits, some days jewelry is the last thing I think about. While not an afterthought, I just go for my usual suspects; a few rings, layered dainty necklaces, and maybe simple studs if I'm wanting to feel particularly put together. Other days, I want to wear a killer statement jewelry piece, so I start the outfit with that piece. How to wear statement earrings, for example, means building an outfit up starting with that piece so the focus is really on that!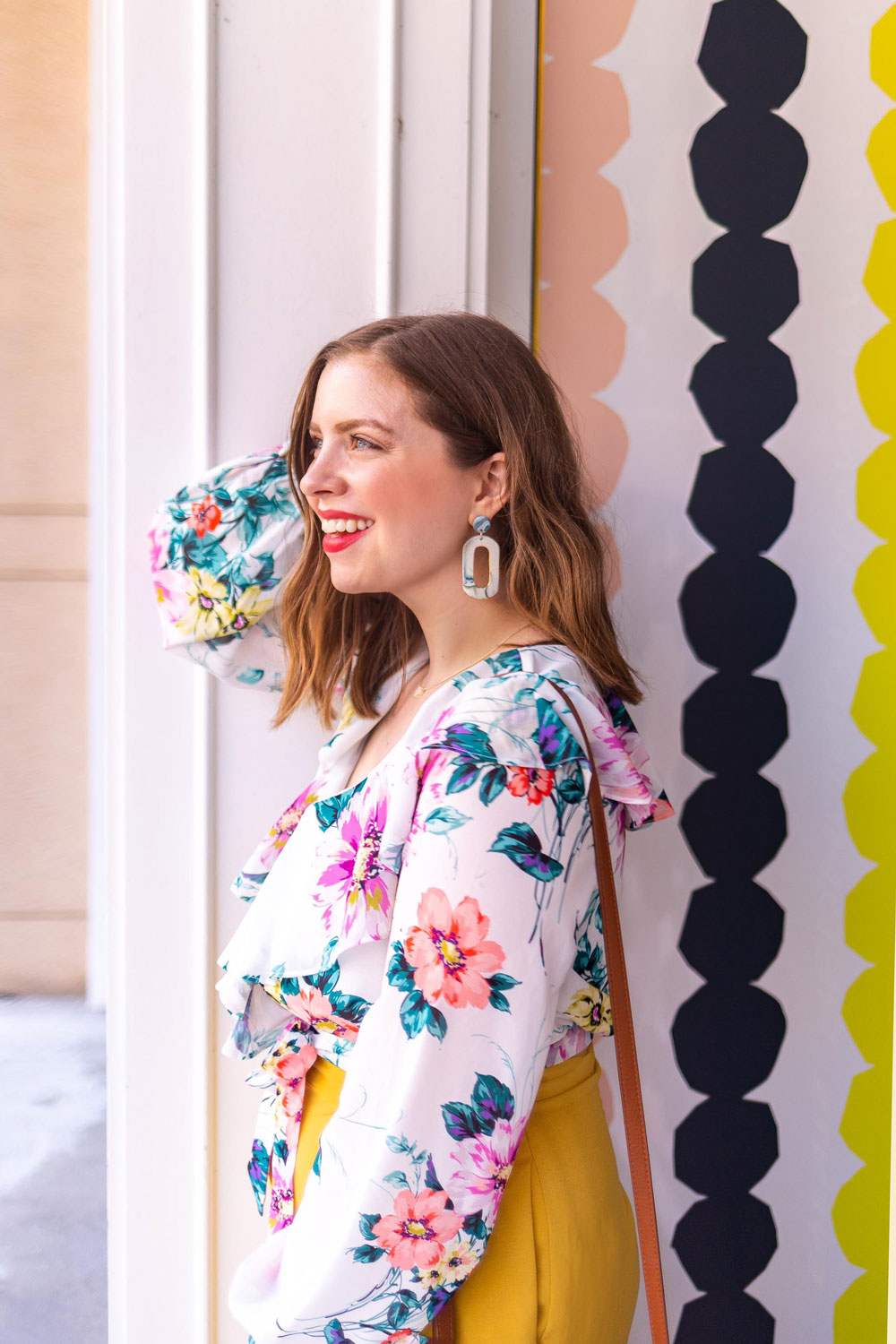 Disclosure: This post may contain affiliate links and gifted items. If you click a link in this post and make a purchase, I may make a small commission at no cost to you.
But just because you're wearing a pair of statement earrings doesn't mean the rest of your outfit has to be boring! Keep it casual with an easy graphic tee and jeans with your hair tucked behind your ear, or get fancy with a monochromatic sleek dress. Or play up your statement earrings by using the colors in your outfit to really make them pop!
How to Wear Statement Earrings
With some of these ideas in mind, I thought it would be fun to share 5 outfits with you that showcase how to wear statement earrings!
Continue reading