It's almost Halloween, and it sure feels different this year! We normally are anticipating upwards of 75 trick-or-treaters, but this year, we aren't sure we'll have any. Instead of our usual take-out and watching for trick-or-treaters routine, we're planning a Halloween movie marathon at home instead! And of course, dressing up during a pandemic is a little different, which is why I was inspired to share these easy, budget-friendly last minute Halloween costume ideas.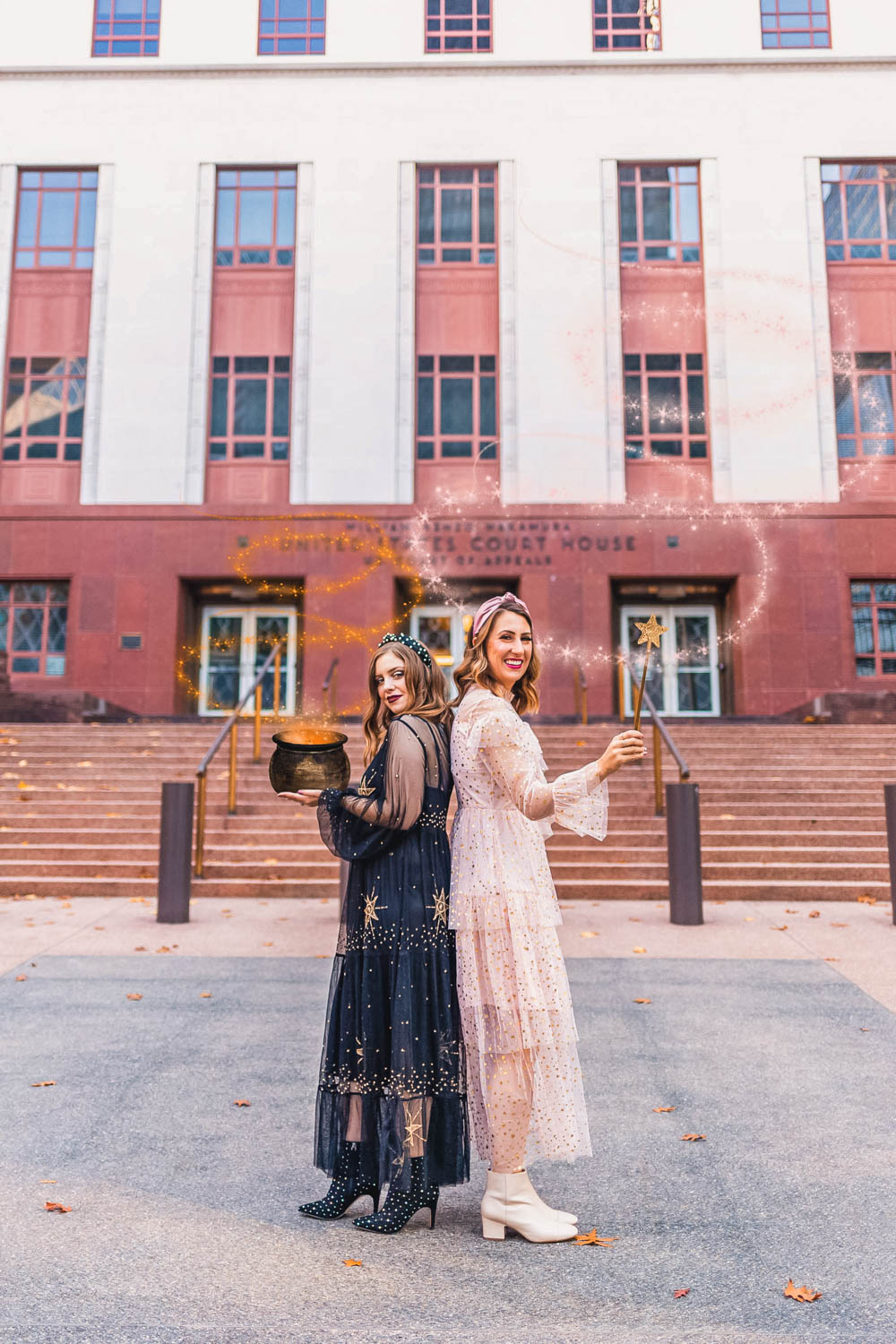 Last-Minute Halloween Costume Ideas
It can feel a bit pointless to put a ton of extra effort into the holiday this year. But, with Halloween parties moving to Zoom and virtual Halloween Happy Hours this week happening at workplaces around the country, I thought it would be fun to round up my favorite easy last minute Halloween costumes! Each of these costumes only requires a couple of items and most can be easily made from pieces you might already have in your closet!
As we navigate our new normal, I hope these ideas for last minute Halloween costumes are helpful!
Disclosure: While this post is not sponsored, it does contain affiliate links. If you click a link and make a purchase, I may make a small commission at no cost to you. All opinions are my own!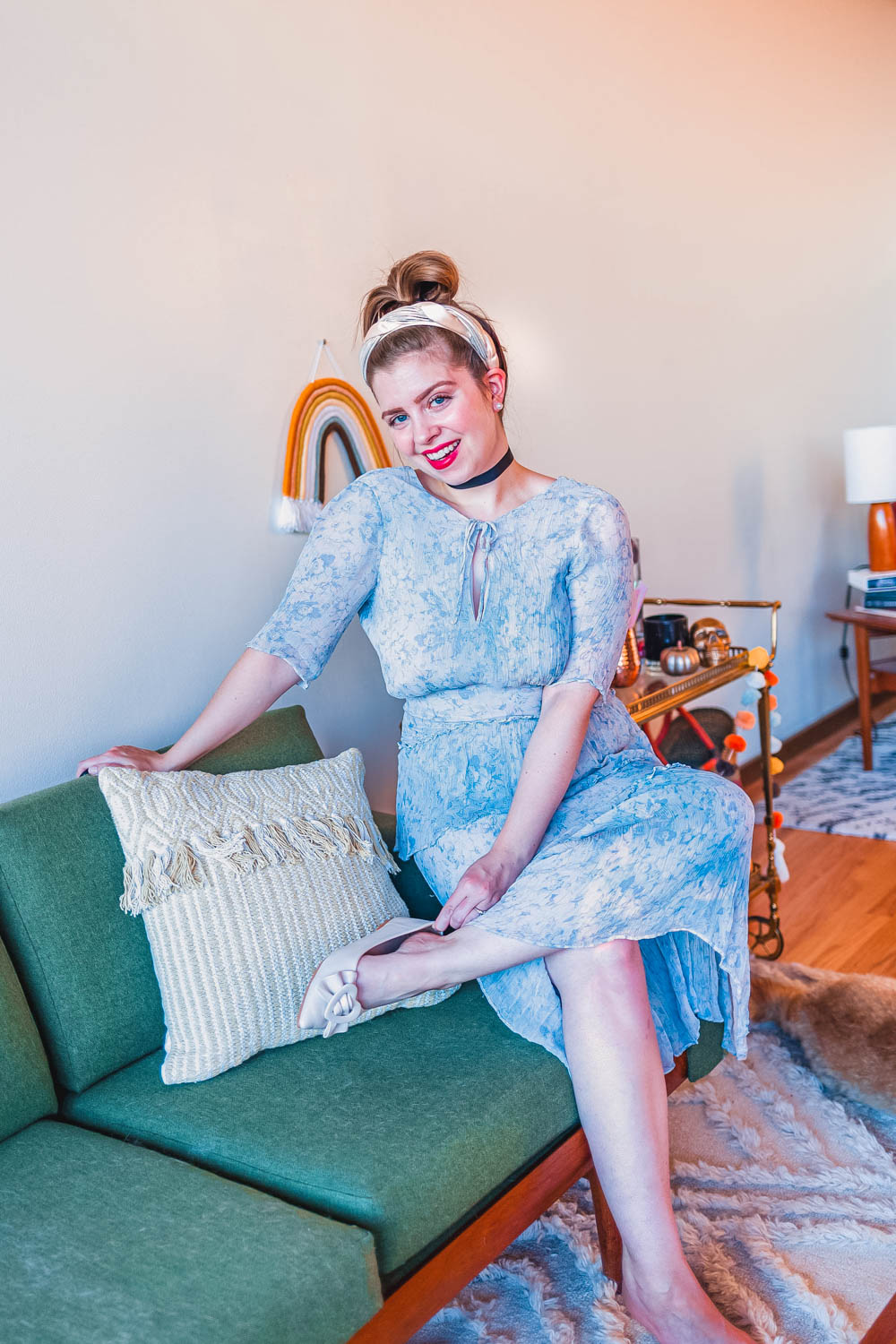 DIY Cinderella Halloween Costume
What you'll need:
Blue dress
"Glass" slipper
Pearl earrings
Channel your favorite Disney princess in this simple Halloween costume! If you have a blue dress in your closet, pair it with a few simple accessories to take this princess to the next level. Pull your hair back into a loose bun, then add a black choker (or ribbon), silver headband, pearl earrings, and a pair of "glass" slippers.

Skeleton Body Suit Halloween Costume
What you'll need:
Who wants the easiest costume of them all?! This cute Skeleton Body Suit is an all-in-one costume. Take it to the next level with skull makeup, or keep things simple with a red lip! Either way, you'll be looking cute and spooky in no time.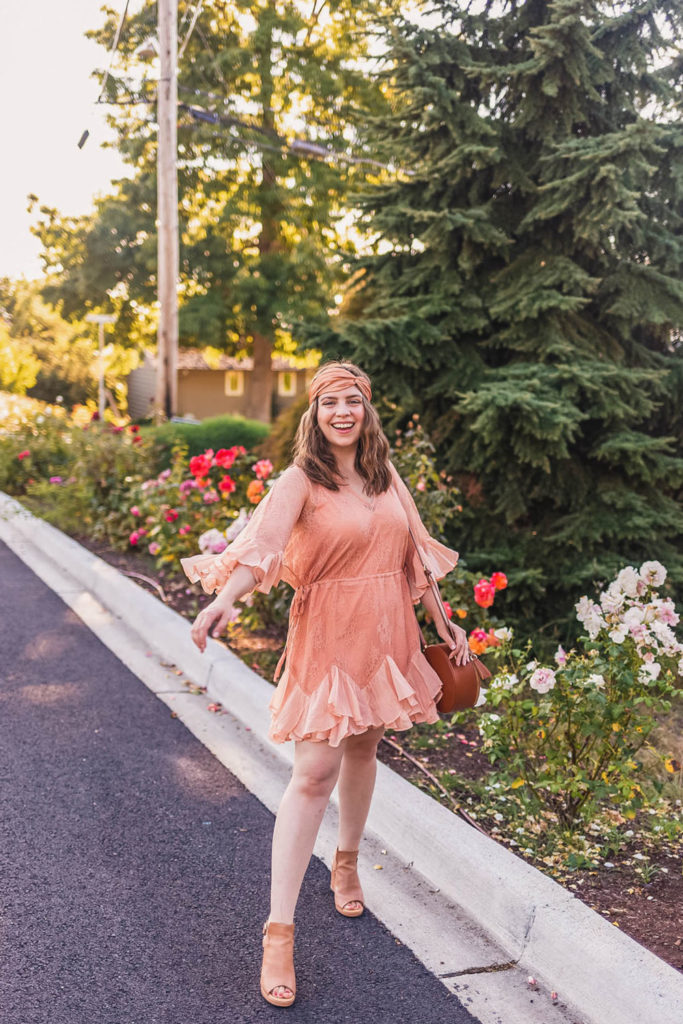 DIY Flapper Halloween Costume
What you'll need:
Grab your flowiest dress to get your flapper on! Add a color-coordinating headband and finger waves (or just use a hair crimper!) for a simple 1920s inspired look.
Want to go all out? Try my dressier DIY Flapper Costume. This is another affordable DIY option but is a little more dressed up and elegant!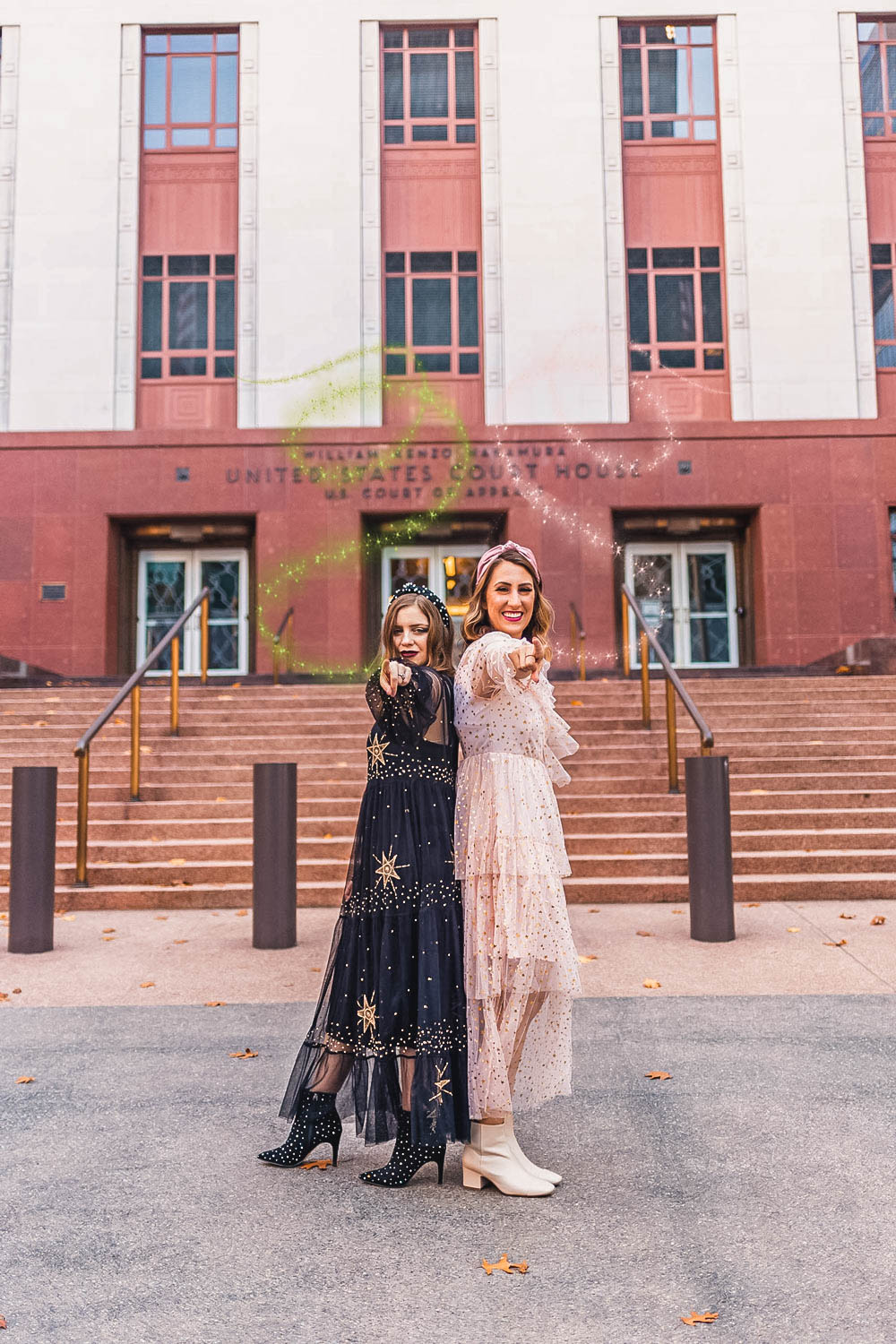 DIY Good Witch / Bad Witch Halloween Costume
What you'll need:
Optional: Witch hat, wand, cauldron
Are you a good with or a bad witch? Grab your BFF for this coordinating costume! Whether you're celebrating in person (like last year) or virtually (this year) you'll be looking witch-chic in no time!
The star of this costume is definitely in the dress. I've linked a few fun options below, plus color-coordinating accessories for each look!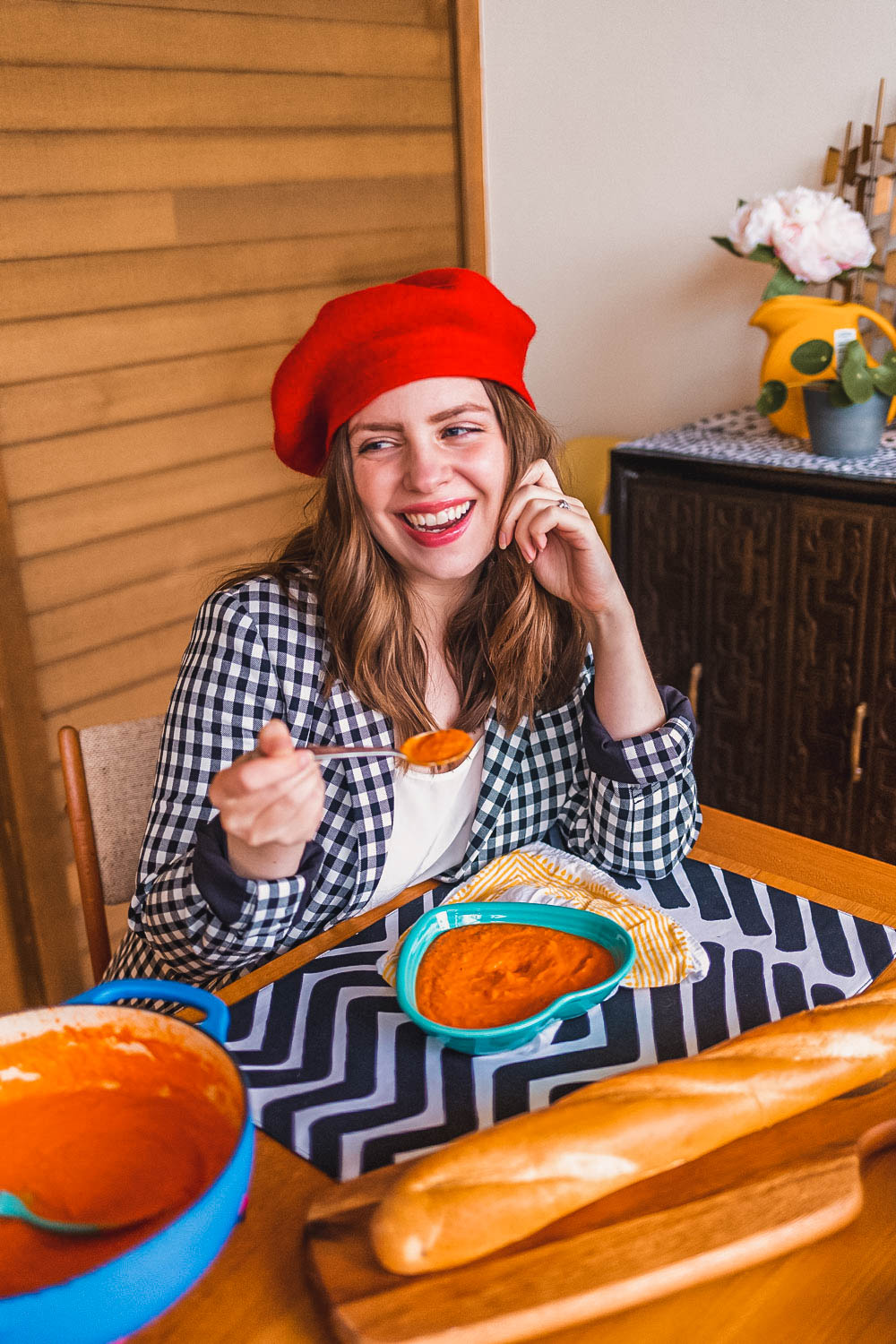 DIY Emily in Paris Halloween Costume
What you'll need:
Have you been binging Emily in Paris on Netflix?! I watched it in one weekend and couldn't get enough of her quasi-Parisian looks. The gingham blazer and bright red beret was my personal favorite, so I had to recreate it. Grab a baguette or croissant and say oui to the perfect (and easiest) Emily in Paris costume!

DIY Ruth Bader Ginsburg Halloween Costume
What you'll need:
Slick your hair back into a low bun and channel feminist icon Ruth Bader Ginsburg. Then, grab your favorite LBD, or repurpose a cape dress or graduation gown topped with a lace collar. For the full effect, add a pair of black fishnet gloves and black-rimmed glasses.
Rest in Peace, RBG.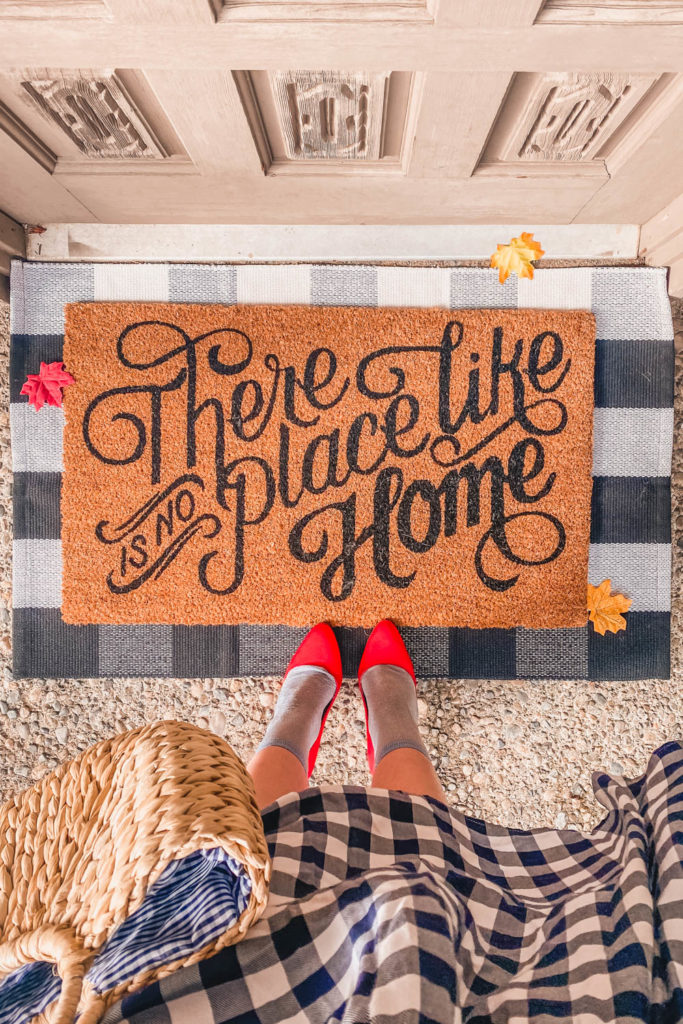 DIY Wizard of Oz Dorothy Costume
What you'll need:
White blouse
White or light blue socks
Basket
We're off to see the Wizard! Channel your best Dorothy Gale by combining a few pieces you might already have in your closet, like a blue gingham print dress, white blouse, and a cute pair of socks. Finish off the look with a basket bag and red heels. Don't forget to click your heels together and say, "There is no place like home!"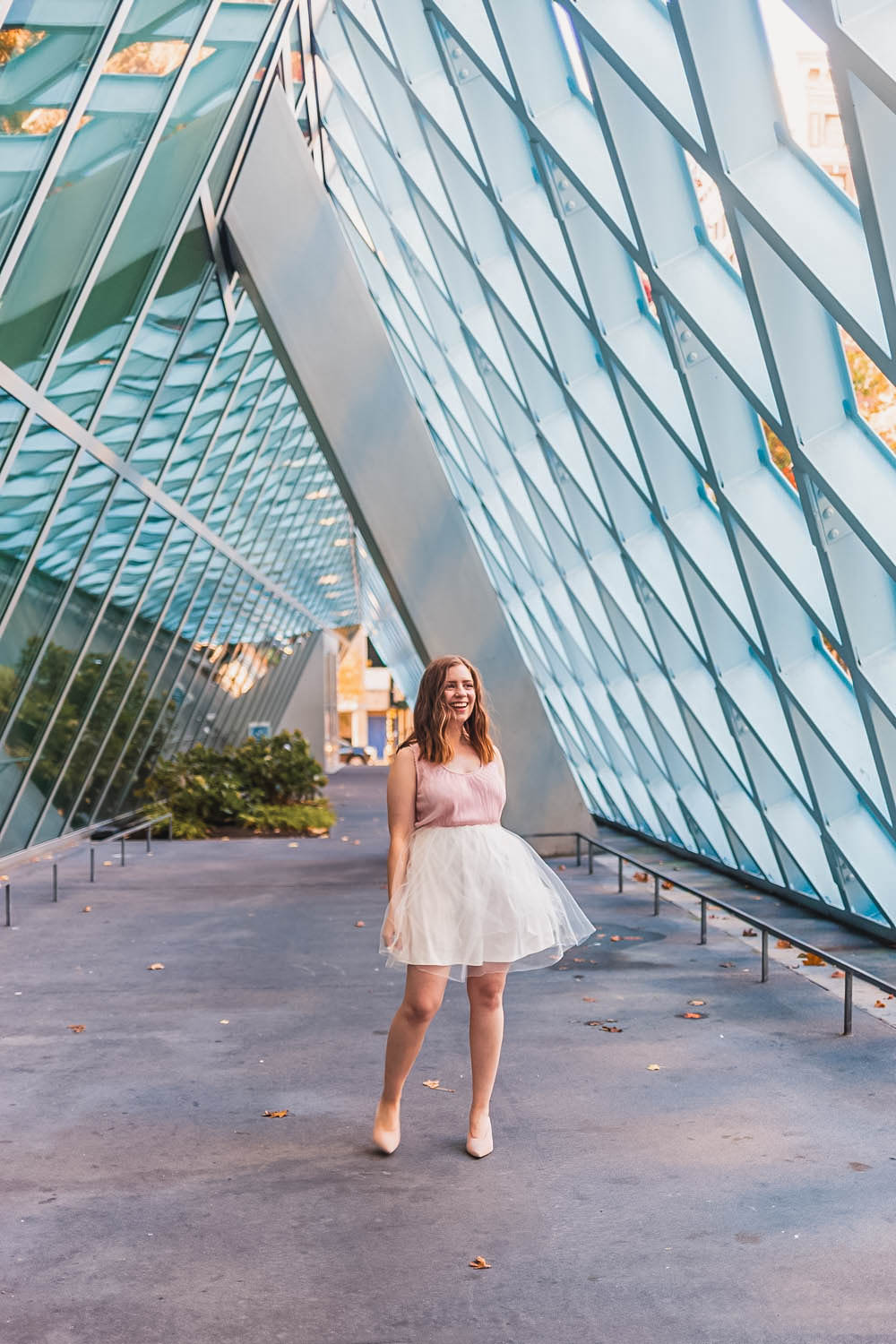 DIY Sex and the City Carrie Bradshaw Costume
What you'll need:
Pink tank top
White tutu or skirt
Nude pumps or sandals
Tease your hair and let's channel Carrie Bradshaw from Sex and the City! I like to think of myself as a Carrie; a little bit quirky, independent, and fiercely loyal, but without as much drama. This look is super easy and requires just 3 key pieces: a light-colored tank tucked into a white tutu & your favorite pumps!
If you're a Carrie too, check out even more Carrie Bradshaw Halloween costume ideas featuring my favorite looks from throughout the series!

DIY Marilyn Monroe Costume
What you'll need:
White dress or white skirt
Red lipstick
Platinum blonde wig
Eyeliner pencil
Diamonds are a girl's best friend! Everyone knows iconic Marilyn Monroe, and why not channel one of her most iconic looks: the flying skirt photo! Grab a flowy white dress from your closet, or combine a blouse and pleated white skirt for this look. Complete the costume with a bold red lip, her trademark beauty mark, and a platinum blonde wig!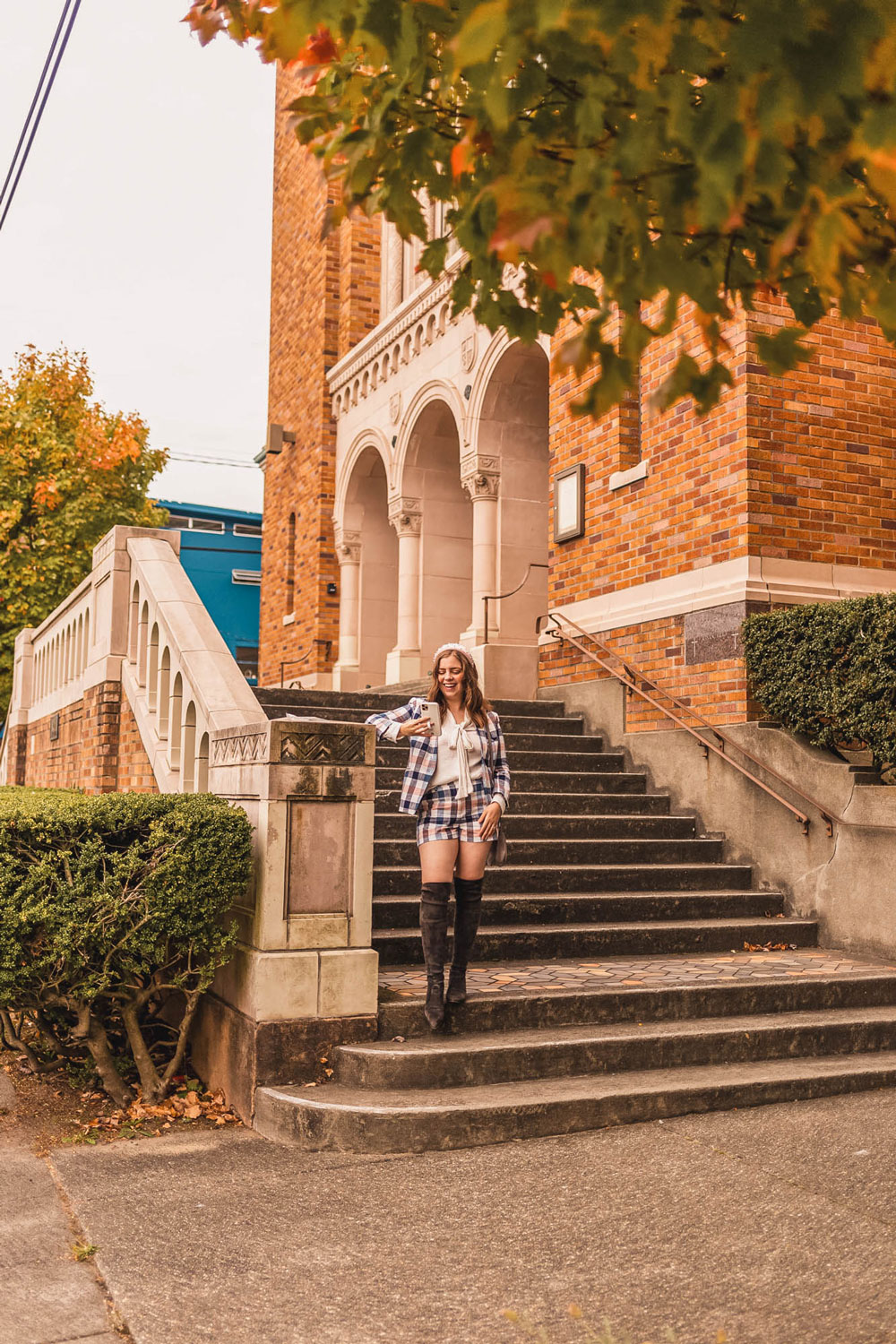 DIY Gossip Girl Costume
What you'll need:
Plaid skirt or short suit
Over the knee boots or knee socks
Pearl headband
Shop your closet to channel one of my favorite teen shows, Gossip Girl! Separates incorporating plaid, gingham, and bows are perfect for the look. Here, I've paired a plaid short suit with over the knee boots and a pearl headband to channel Blair Waldorf. After all, she's the best of the best.
xoxo, Gossip Girl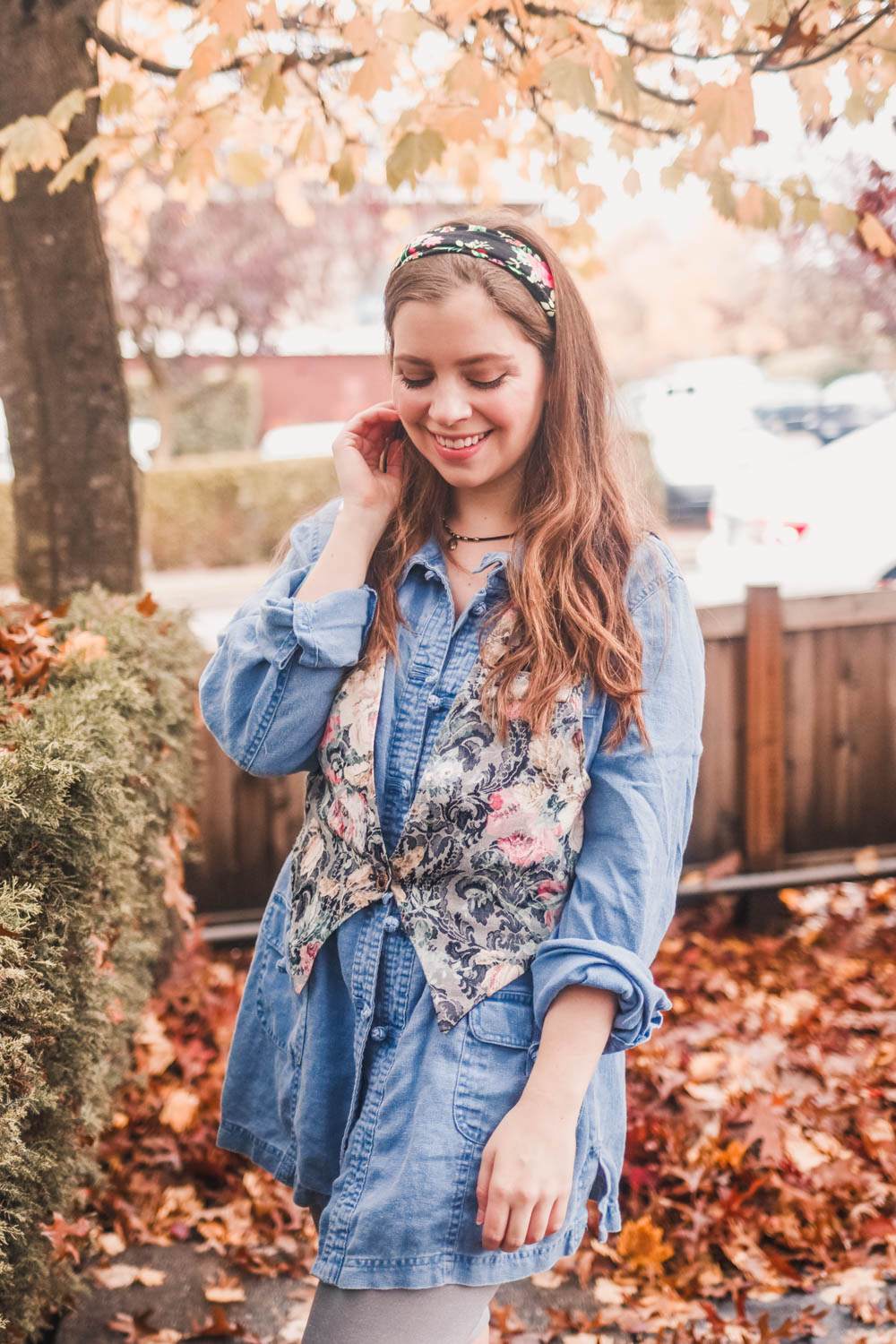 DIY 90s Sitcom Halloween Costume
What you'll need:
Oversized denim shirt
Floral vest
Choker
Bike Shorts
Funky headband
Combat boots
What's your favorite 90s sitcom?! I was a huge fan of Clarissa Explains It All, and couldn't wait to create this DIY Clarissa Darling Halloween Costume! Her quirky and unique fashion sense was the epitome of 90s style. So grab your combat boots and let's channel Clarissa!
Not into Clarissa's look? Check out my other 90s Halloween costume ideas here!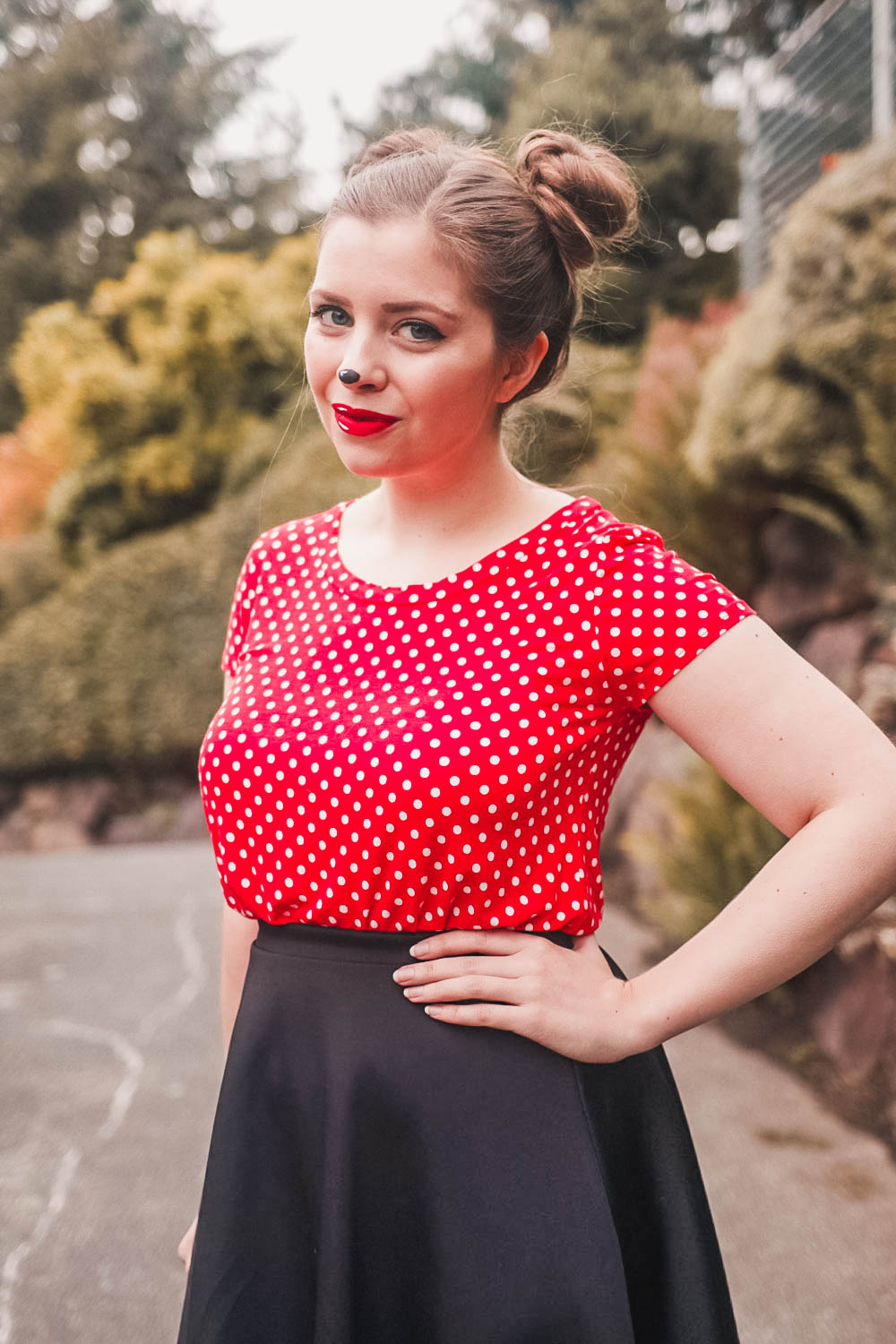 DIY Minnie Mouse Halloween Costume
What you'll need:
Red polka dot top or dress
Black skirt
Black heels
Minnie ears, or pull your hair into space buns
Find a new use for your Minnie ears by rocking them for this cute DIY Minnie Mouse Halloween costume. Or utilize your own hair for the look, like in the photo above! Then, utilize wardrobe staples like a polka dot top and black skirt. Finally, finish the look with a little makeup. Black and white liquid eyeliner creates the perfect Minnie nose and a red lip pulls it all together!
Like this look? Find even more office-friendly Halloween costumes here!

DIY Morticia Addams Halloween Costume
What you'll need:
Black cape dress
Blood red lipstick
Pendant necklace
Skull or rose stems
They're creepy and they're kooky, mysterious and spooky, they're all together ooky, the Addams Family! Who else grew up watching this show?! I loved Morticia's elegant yet slightly spooky look, and I dressed up as her for Halloween many, many times. Channel Morticia with a black cape dress, a blood red lip, and her trademark pendant necklace. Finish the look with a skull, or rose stems with the flowers removed! Adieu, mon cher.

I hope these easy last minute Halloween costume ideas gave you plenty of inspiration to dive into your closet and find the perfect look! For even more easy Halloween costume ideas, check out the blog posts linked below. Most of all, I hope you have a very safe and Happy Halloween!

Are you dressing up for Halloween this year? What are you planning to dress up as?
---
Looking for More Halloween Costume Ideas? Try these Blog Posts!
Want to Save This Post for Later? Pin it!
Last-Minute Halloween Costume Ideas