Another year, another Stitch Fix?! Wow, that feels weird to say, I can't believe it's can you 2016! (Yeah, yeah I know, every year I think I've said that…) Of course, there's nothing like kicking off the new year with a new piece (or several, if you count a few of the gems I picked up at Nordstrom's Half Yearly Sale!) of clothing for your closet.
You may remember that my last Stitch Fix shipment didn't go so well. Neither did the one before it. However, I received an email from the Stitch Fix Customer Service team offering to match me with a new stylist who may be better suited to my needs and asked me several detailed questions about what I was looking for. My new stylist definitely delivered!
For this Fix, I asked for a couple of party-appropriate dresses – one glitzy, and one that could be dressed up or down. I also had pinned a few pieces that I had seen on Stitch Fix's blog and Pinterest boards and mentioned wanting a cozy turtleneck sweater. Curious what I ended up with? Read on!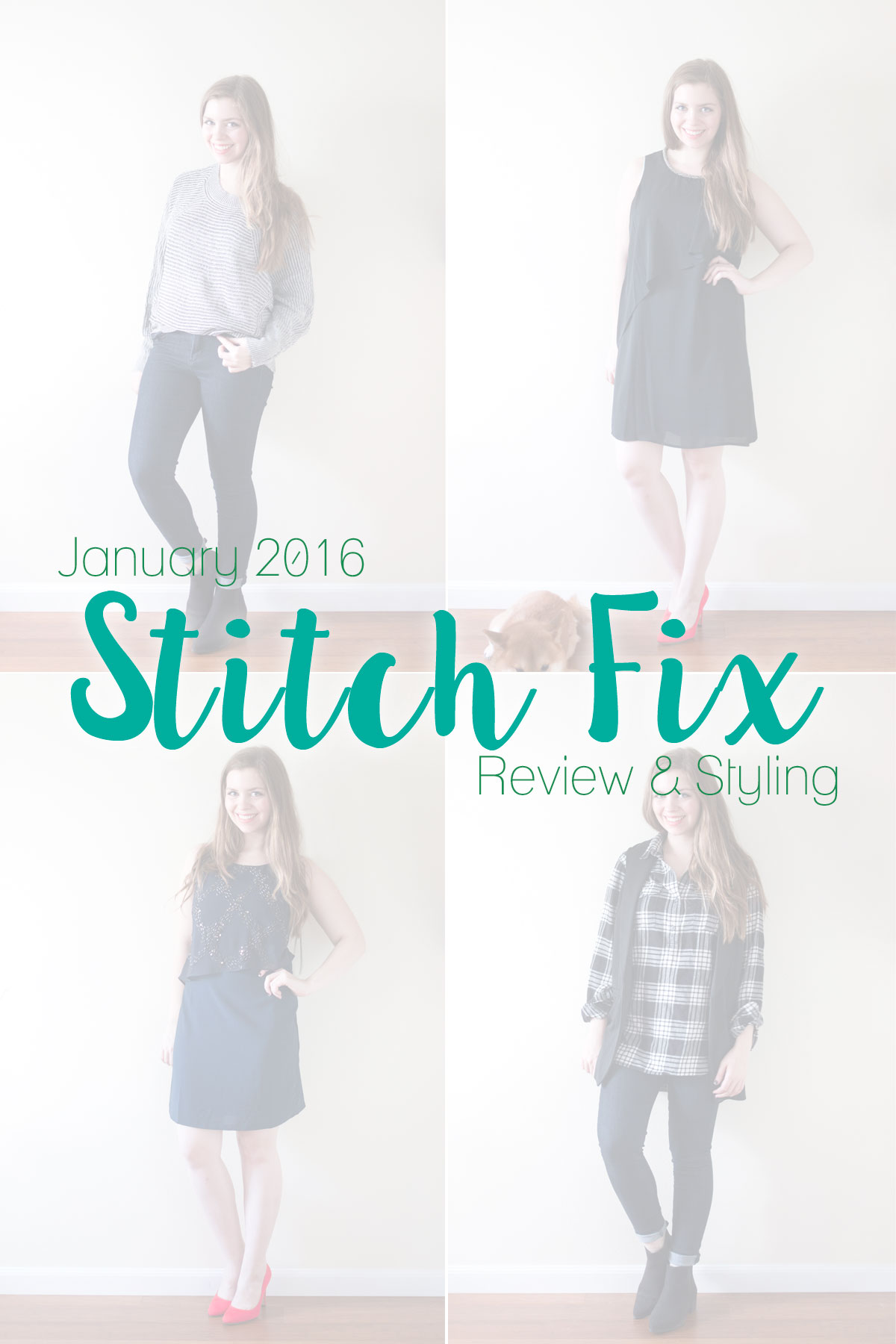 Stitch Fix January 2016: Review & Styling